To secure the post, the nominee for Innovation and Youth commissioner needs to survive a quizzing from MEPs. Science|Business suggests some questions she should be ready to answer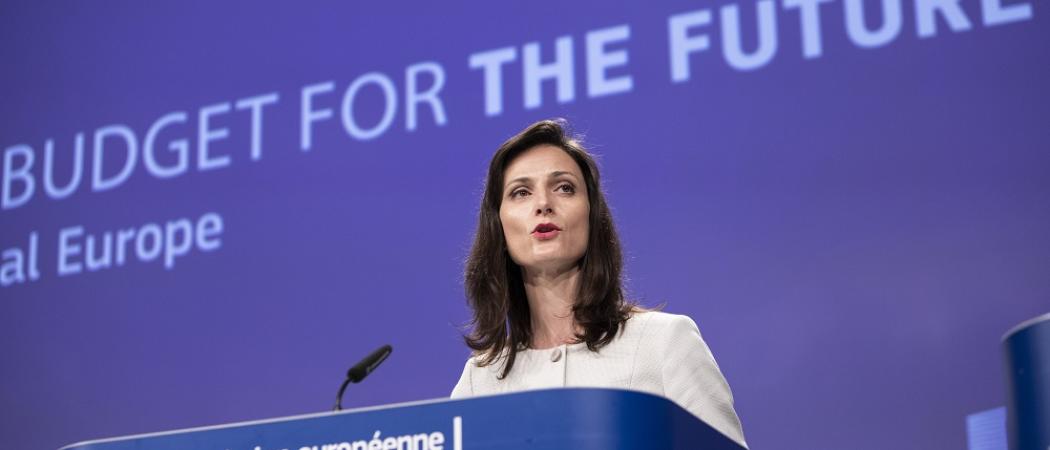 Next Monday members of the European Parliament get a chance to scrutinise the new innovation and youth brief when Mariya Gabriel appears before the assembly seeking approval as commissioner in Ursula von der Leyen's new team at the European Commission.
Here's eight questions MEPs should ask her:
Is Ursula von der Leyen rolling back research?
Is EU science on the way out? That was the immediate reaction many had when they discovered that the word 'research' no longer had a place in the title of the commission's research portfolio. Its omission has kicked off a mild furore, signalling to many Brussels figures that science will suffer a loss of prominence under Ursula von der Leyen. Others, however, say it's just a superficial tweak to a job title. Expect MEPs to grill Gabriel on what exactly it all means.
Your mandate makes a direct appeal to millennials. Do older people still matter?
The slight age discrimination implied in Gabriel's job title is another issue irking some people. "Why is 'youth' there?" one research legislator in Brussels wanted to know. "What about all our funding for lifelong learning; what about all the older researchers?" No one will get too shaken up over this, but Gabriel could be asked to explain the relevance of youth in her brief, and how she sees it relating to policy. Economist Marianna Mazzucato, who met Gabriel this week, believes the Bulgarian's task will be to encourage more risk-taking in education. "The youth are not nurtured to welcome risk taking [in Europe]. It will be very interesting to see if there is some cultural shift in how we train our young," Mazzucato said.
EU-13 countries are optimistic about your appointment. What will you do for them?
There is early hope that a Bulgarian will bring to the job a keener appreciation of the deep and lingering research inequality between east and west EU. Many in the EU-13 countries, which joined the bloc after 2004, feel they remain second-class researchers. The gap in pay is a sore point. Then there's the capital flows – the richer western countries win far more EU grants than central and eastern European countries do – and the lack of perceived opportunities to break into established research cliques. Gabriel "will give greater visibility to new innovation and research players, and put a stronger emphasis on the fairer distribution of EU research money," Karina Angelieva, Bulgaria's deputy minister of education and science, said last week. MEPs may want to know: how will Gabriel do this? 
Conversely, EU countries that do well in securing research grants will be wary about a change in research policy. What do you say to them?
Gabriel's job will be a balancing act between the newer members in central and eastern Europe and the original western member states of the bloc, with both sides frequently finding reasons to clash on research (and indeed on many other issues). The argument of richer EU countries like Germany and the Netherlands is that the purpose of these research funds is not to help countries integrate better into Europe; rather, it is to reward excellent science, wherever it is found. These countries also maintain that success in winning EU funds is primarily a result of national R&D policies investment by national governments, rather than by Brussels. Moreover, they are sure to argue, any discussion over a "fairer distribution" of funding is one for the regional development commissioner to handle. MEPs should test Gabriel on how she plans to thread a path between the opposing camps.
You are given the twin task of expanding the Horizon Europe and Erasmus student exchange budgets. How do you pull this off?
One of Gabriel's' primary tasks will be to secure funding for one of the largest science programmes in the world, Horizon Europe. Government officials and research lobbyists envisage a furious fight to secure a spending increase from €77-odd billion today up to €94 billion from 2021. The EU budget will have to deal with a significant reduction in funds when the, a net contributor, UK leaves. The feeling already emerging in some capitals is that member states will not be able to agree on the full €94 billion proposal for research. Countries like Germany, Sweden and the Netherlands will take a frugal position on the long-term EU budget, arguing for an overall spend significantly below the amount proposed by the commission. If there are to be cuts to Horizon Europe, "how will Gabriel implement them?" asks Rolf Vermeij, liaison officer at the University of Twente.  
Who can take part in Horizon Europe?
Horizon Europe will assemble teams of excellent scientists from different countries to work on everything from cancer and carbon neutral cities, to soil and food quality, healthy oceans, and adapting to global warming. But which non-EU countries will Gabriel choose for privileged access to the programme? More than a dozen non-member states have negotiated full access to the Horizon 2020 programme as associated countries, but their involvement in its successor programmes, which starts in January 2021, has still to be thrashed out. With the UK and the EU at an impasse over a potential Brexit deal, any talks on opening up the next research programme are blocked. It is now likely to be next year before formal negotiations can begin, the commission has indicated. The lack of progress is frustrating for countries like Switzerland and Israel, where there is concern that exclusion would result in them dropping out of the top tier of research nations. "We've learned the hard way how important it is to be associated," Matthias Egger, president of the research council of the Swiss National Science Foundation, told an audience in Brussels on Wednesday. Switzerland was frozen out of much of the current programme, Horizon 2020, in 2014 following a row with Brussels over immigration quotas. The dispute was resolved in 2016, and Switzerland's status as a full associate member of Horizon 2020 was restored. But the period was a hammer-blow, says Egger. "The number of projects involving Swiss researchers dropped from 4,300 to 300. So we're very keen to avoid this exclusion in the future." Can Gabriel give the Swiss any certainties? And could she find a way to side-step Brexit, and begin discussions with other countries like Canada and Japan?
Is all disruptive innovation benign?
EU policy heads are enthusiastically talking up the "disruptive" powers waiting to be unleashed by the European Innovation Council (EIC). What if this happens? Disruptive innovation often presents complex challenges for governments and societies. Taxi  drivers' unions across Europe have waged war on ride-hailing Uber. Landlords and hotel proprietors have faced off against accommodation giant Airbnb. Governments and labour unions have been wrong-footed by gig economy companies like Deliveroo and Lyft that have different ideas about what constitutes an employee. MEPs should test Gabriel on whether she thinks all technological change is positive. And if the EIC really does disrupt industries, will the EU be equipped to guide governments and citizens through the complex new world it has helped create?
Will you stand up for academic freedom?
Would Gabriel have handled the Central European University crisis any differently? Following a nearly two-year struggle with the Viktor Orbán government, which has consolidated control over multiple aspects of Hungarian life, the university made a decision late last year to move the majority of its courses from Budapest to Vienna. The current research commissioner Carlos Moedas may have said he was "deeply concerned" by developments, but most Hungarian researchers feel EU leaders should have done more to prevent it happening. The university's rector, Michael Ignatieff, once said he used to fantasise about a phone call from an EU leader that would make all the difference. "A big leader – Merkel or Macron – picks up the phone and calls the Hungarian [government]," he said. "It's taken me a while to realise Europe doesn't operate that way." Could Gabriel prove him wrong? Would she dial Orbán, and dare to speak truth to (even greater) power?