With the European Commission about to reinforce widening and to revive the European Research Area, researchers in central and eastern Europe weigh in on the promise the innovation gap will narrow under Horizon Europe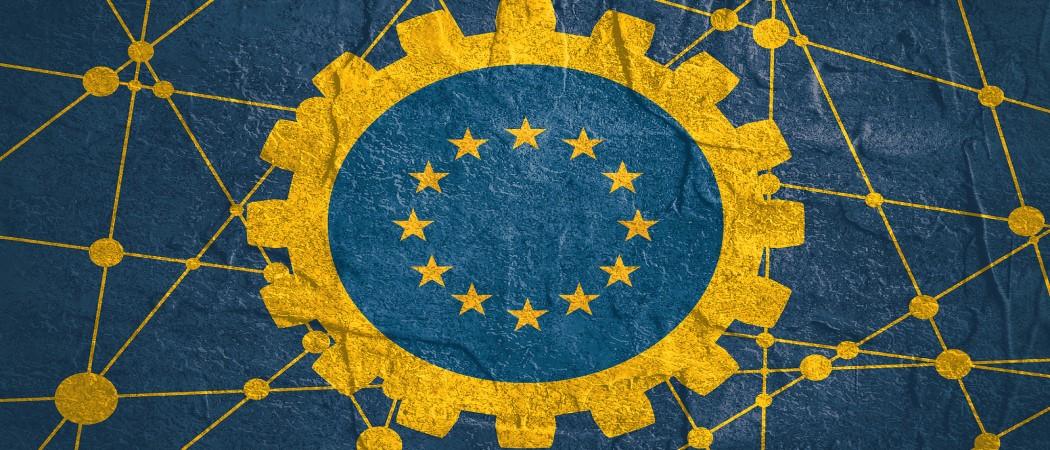 Researchers in central and eastern Europe say a scaled up Widening scheme in Horizon Europe and a renewed European Research Area (ERA) could reduce the R&D gap, but member states need to do their part too, improving their research and innovation systems by adopting strategies that have worked in richer countries.
"We lag behind and we know that we must catch up and take what it's good from the west," said Zlatuše Novotná, head of strategic partnerships and international relations at the Central European Institute of Technology in the Czech Republic.
In 2019, EU research ministers agreed to ring fence 3.3% of the €95.5 billion Horizon Europe budget for Widening, a move seen as a big victory for MEPs and countries behind a long-running push for a more level playing field in the EU's research programme.
Novotná is coordinating Alliance4Life, a project in which stakeholders in central and eastern Europe assess policies and strategies that could help close the research and innovation divide with the west. 
Research institutions and universities are working on projects to attract young, talented scientists working abroad back to their home countries. In addition, in-house researchers have received help making contacts and getting involved in collaborative projects in western Europe, by opening up "closed clubs" to promote talent to western partners, said Novotná. "Our goal is to submit projects originating from [central and eastern European] know-how".
Despite these efforts, the gap between east and west in terms of research capacity and excellence "is not decreasing, but is slowly increasing," said Toivo Maimets, director of the Institute of Molecular and Cell Biology at the University of Tartu in Estonia.
For Maimets, the new Widening scheme and a better functioning ERA are a good step forward, but member states should also step in and contribute more. "We have blamed Brussels but we should ask what we could do ourselves," he said.
Under the previous EU research programme, the University of Tartu got €63 million, one third of which came from the Widening programme. But Horizon Europe is probably the last framework programme in which Estonia will be eligible for Widening, given economic forecasts put the country's GDP growth at levels beyond the threshold for taking part. "Our aim in the Widening programme is to reach a point where it's not needed anymore," said Maimets.
Complicated ERA
In a draft work programme for Widening and the European Research Area (ERA) strategy to create a single market for research and innovation, the European Commission says Horizon Europe will fund projects that help universities to attract and retain talent, reducing brain drain from member states with weaker research systems.
The Commission also wants to establish a framework for research careers and a common academic career structure, to promote widespread recognition of the competences PhD students and postdocs in various stages of their careers have obtained, both within and outside academia, and regardless of sector, discipline or location.
A "hop-on" scheme will help institutions in countries with weak research systems take part in Horizon Europe collaborative research projects. The scheme will be introduced with the first calls in April, but won't be fully implemented until 2023, once the Commission gathers proof from early projects that research institutions are able to host additional partners.
Novotná said the new ERA and Widening package is "quite big and complicated."But, compared to 2013 when the EU's seventh framework programme drew to a close, researchers in member states are collaborating more and are working on bigger projects. "I am quite optimistic that the situation will be better if you have open minded people who are motivated to make some good improvements," she said.
Maimets says his university has enough experience to feel confident about its success in the Widening scheme in Horizon Europe. Perhaps the "hop-on" scheme will not be useful for Estonian organisations, which now have the capacity to form research consortia on their own, as the country has ramped up public investment and improved its R&D system. "We should be strong enough to be a full player right from the beginning of projects, without needing to hop on later," said Maimets.
Simplification of structural funds
In a break with the past, member states are now allowed to spend up to five per cent of structural fund money on research and innovation projects that meet Horizon Europe standards, but which fail to win grants because of the high level of competition. At the same time, state aid rules are to be relaxed, allowing the use of structural funds to fund science-based start-ups.
The Commission has allocated a significant part of the draft work programme to projects that promote reform of national R&D systems, to align them with EU policy objectives.  It wants member states to use money from Widening to set up multiannual joint calls funding collaborative research projects.
A large chunk of structural funds are meant to be spent on research and innovation. Countries decide how that happens, but researchers say some governments make it difficult for universities and research institutes to access the money. "In the Czech Republic they always say they try to make it easier, but in practice it is not," said Novotná.
By comparison, rules for participation in EU framework programmes are clearer and hardly change over a seven-year period.  If rules for structural funds change too often, applicants get confused and the resources of universities and research institutes are exhausted more quickly.
Universities have also raised the alarm over changes introduced to the research and innovation portion of structural funds. With the COVID-19 crisis still unfolding, the EU is pushing for short-term innovations and encourages member states to use structural funds for projects that are closer to market and include industrial partners.
Researchers warn that this strategy will leave universities without a substantial source of funding for fundamental research and to build regional capacity. "We are afraid that we move too much [towards] the application side and we leave the creation of new knowledge a bit out," said Maimets. "If you don't have good fundamental research, then there is nothing to apply."