MEPs say the new budget signals a shifting of priorities away from agriculture and cohesion and towards research and innovation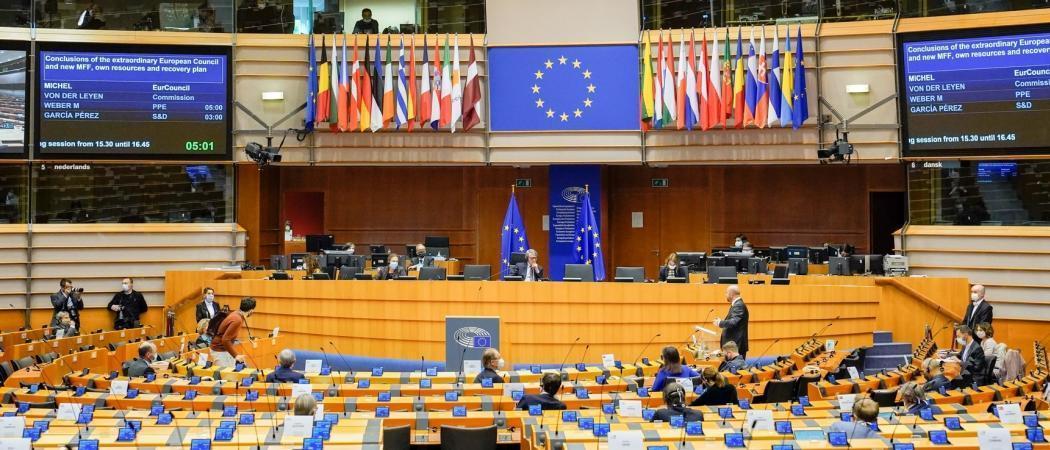 The European Parliament agreed on the EU's 2021 - 2027 budget, including €95.5 billion for the Horizon Europe research and innovation programme, which now has the money to start in 2021, with the first call for grant applications expected by next April.
The budget was approved with 548 votes in favour, 81 against and 66 abstentions.
The grand total of €95.5 billion (in current prices) for Horizon Europe includes €4 billion agreed by the Parliament and member states, and €5 billion out of the EU's coronavirus economic recovery fund.
Over the past months, MEPs have been involved in intense negotiations with member states and the German presidency of the EU Council to secure additional money for flagship programmes such as Horizon Europe, the student exchange programme Erasmus+ and the transition to a greener economy, after EU leaders approved a smaller budget than the European Commission's proposal at a summit in July.
The chair of the Parliament budgets committee, said the compromise shifts the emphasis from traditional programmes, such as agriculture and cohesion, but argued more funding should have been routed towards innovation and forward-looking policies,. On balance, "The emphasis is on the future and innovation, said Johan Van Overtveldt during a plenary debate on Wednesday. "However - and just let me emphasise this - it is the case that this placing of the accent could have gone further."
In the end, MEPs secured €15 billion in top-ups, including €4 billion for Horizon Europe and €11 billion nine other forward-looking programmes. The compromise tripled funding for EU4Health, secured the equivalent of an additional year of financing for Erasmus+, and ensured that research funding will not stagnate.
"We have to think about the future that we have to really focus on research, education, innovation. Europe can really send signals and be genuine added value, and by doing so, we really do ourselves a great favour," Van Overtveldt said.
MEPs will track how the money is to be spent and make sure that at least 30% of the total amount goes towards climate change mitigation and 7.5% to biodiversity objectives from 2024, and 10% from 2026 onwards. The targets also apply to research projects funded through Horizon Europe.
By the end of this week, MEPs in the industry committee will give their final approval to Horizon Europe and on Friday, EU ambassadors will also vote on the Horizon legislation, paving the way for a launch in the first quarter of 2021. The Commission estimates researchers could see the first calls for grant applications by April.