A new public-private Horizon Europe partnership, Processes4Planet, will build on Horizon 2020 efforts, to transform energy-intensive process industries and help the EU reach 2050 climate goals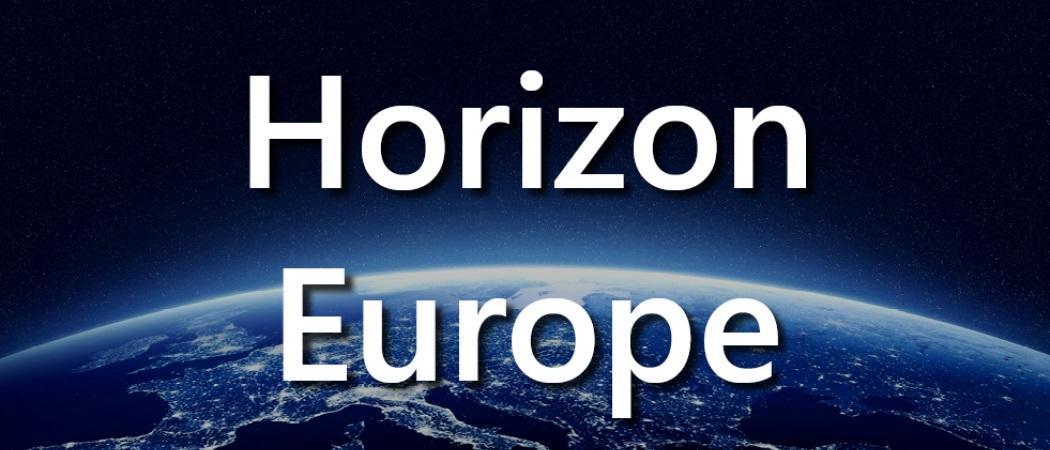 Processes4Planet, a new partnership to run as part of Horizon Europe,  has the goal of leading industry into a climate-neutral future - reducing carbon emissions from industrial processes through using renewable energy, green hydrogen, capturing more CO2, recycling and reducing waste – and at the same time lifting European competitiveness in world markets.
One of 40-odd partnerships under the EU's next seven-year research programme, Processes4Planets  is successor to the Horizon 2020 public-private partnership Sustainable Process Industry through Resource and Energy Efficiency (SPIRE).
SPIRE aimed to improve the resource and energy efficiency of process industries and at the same time improve competitiveness. With the Processes4Planets proposal, "We are increasing and taking a step up in terms of ambitions," said Pierre Joris, president of A.SPIRE, the association representing industry in SPIRE, and a board member of the German company DOMO Chemicals.
In the next seven years, the partnership will develop technologies enabling electrification, green hydrogen use and CO2 capture, among others, to help energy-intensive, polluting industries such as petrochemicals, cement, aluminium and paper manufacture to be become both climate neutral and sustainable.
"[By 2030] we want to be at a point where we are confident that the technological solutions are there and we can prove through demonstrators that we can make it," Joris said.
Such big transitions do not come cheap. Between now and 2050, the year the EU has set to reach climate-neutrality, the partners estimate €33.8 billion will be needed for research and innovation, while an additional several hundred billion euros will be needed to roll out the technology across Europe.
Processes4Planets was hoping to get €1.5 billion in funding from Horizon Europe, Joris said, but the recently reached EU budget deal, with lower than expected funding for research, means the partnership's share may be less than that.
Whatever the final sum, EU funding will be heavily leveraged by the industry: for every euro from Horizon Europe, industry is promising to invest another €8, resulting in a total investment of €10 billion by 2030, Joris said.
Unprecedented investment
"We need unprecedented levels of investment in research and innovation to develop the breakthrough technologies and prove them at scale, mostly over the next decade," says Pierre Barthélemy, also a member of the A.SPIRE board and director of research and innovation at the chemicals industry body Cefic.
That amount of money can't be accessed through Horizon Europe, and partners in Processes4Planet are eyeing up other EU programmes, including the Innovation Fund, InvestEU, loans from the European Investment Bank (EIB), and the Just Transition Mechanism.
Joris said, "[We need to] think with the European Commission as to how we can unlock as soon as possible the funding that will be needed to de-risk the very large investments needed to demonstrate and to implement the partnership's solutions at industrial scale." To promote this, there are plans for "an impact panel" to invite the member states, the EIB and others to discuss access to funding.
"It would be too easy if the partnership was enough," says Christoph Herrmann, director of the Fraunhofer Institute for Surface Engineering and Thin Films, a member of SPIRE and a future member of Processes4Planet. But, "we can meet the targets if additional pool investment is available via the EU," he said.
While making these investments, the industry must keep in mind its global competitiveness. Christian Leroy, another member of SPIRE's board of directors and an innovation consultant at the industry association European Aluminium, says in the long term the investment will pay off, but in the next 5 to 10 years companies expect to make additional investment without much return.
Sharing the knowledge
Between 1990 and 2015, process industries reduced their CO2 emissions by 36 per cent. That accounted for 28 per cent of total emission reductions in the EU, according to the partnership proposal. In 2015, the industry was responsible for 15 per cent of all direct CO2 emissions in the EU's thirteen newest member states.
Reducing the number to zero, however, is ambitious and risky. Changing the energy mix and feedstock for processes by incorporating more biomass, CO2 and various secondary materials from waste and by-products is "a complete paradigm shift" for process industries, said Barthélemy.
Industry needs to change its way of thinking. "There are a lot of companies that think this is just a burden," says Herrmann. "But innovation always needs pressure."
For one, companies must be open to new opportunities in the field of sustainability. This is a skill that must be acquired, said Herrmann. While smaller companies find it easier, bigger companies  often see green innovation as a hurdle, but "sustainability should be the new normal," he said.
Collaboration can help, said Leroy. A technology developed for the steel industry can often be repurposed for aluminium production, because the two industries share some of the same processes. "It is important to share this expertise and experience, and to transfer it from one sector to the other one," he said.
To drive this interchange, Processes4Planet will welcome new members at the start of 2021, with pulp and paper and refining industries the first two on the list. Another prospective member could be the waste management industry, a key sector for moving towards a more circular economy, says Joris.
Beyond the partnership, Processes4Planet hopes to connect with regional stakeholders to offer approaches to setting up more circular business models, which would in turn help deploy circular economy approaches at scale. The plan is to have these communities, called Hubs for Circularity, in various European regions.
"You need catalysts, you need facilitators," said Joris. "These hubs need to bring together actors located in the same region and they can work with the business and community plans."
The exact plans for the hubs are still in the works, but the interest is there, according to Joris. Hubs would be regional, not managed by the partnership, and, hopefully, funded by Horizon Europe in their initiation phase.
The proposal for the partnership is complete. Now, the European Commission will have to check whether it meets the selection criteria for European partnerships.
Full details on how the partnership will run will be confirmed once Horizon Europe legislation is finalised. This can be expected sometime after the summer, but first the EU's next seven-year budget must be accepted by the European Parliament.