Slim chances for MEP Dan Nica to become Romania's next EU commissioner for transport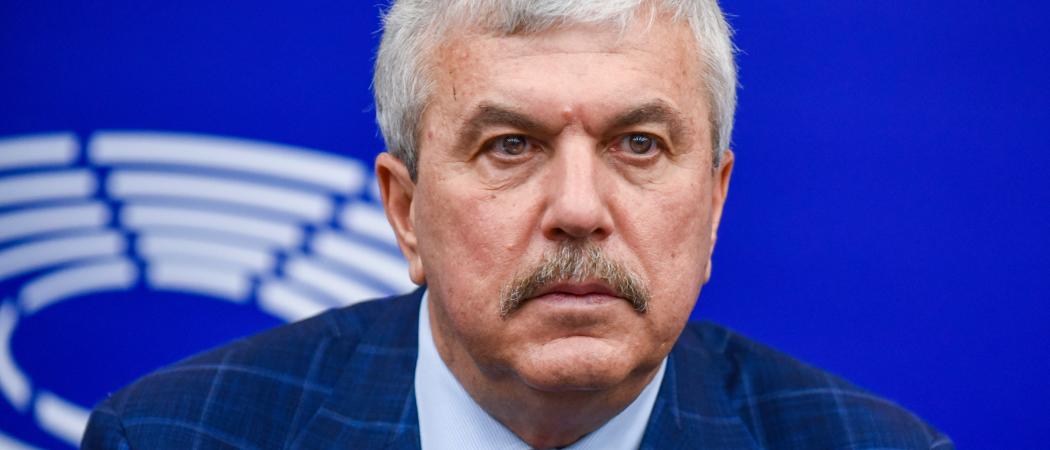 Incoming EU commission president Ursula von der Leyen has once more passed over the Romanian government's nomination of Dan Nica, Horizon Europe co-rapporteur, as the new commissioner for transport.
According to a commission source, Nica was not rejected, but, "There simply was an alternative candidate who performed better in the interview."
This is at odds with claims by Romanian officials close to the government. Senator Mihai Fifor, the secretary general of the Social Democratic Party told Romanian press on Tuesday evening that the government "does not have information about a potential rejection of Nica."
As Horizon Europe co-rapporteur, Nica has been pushing for greater geographical balance in the research and innovation programme and is a staunch advocate to using EU research funds to reduce the innovation gap between rich and poor member states.
In the past, Nica was accused of abuse of power in a corruption scandal that saw several high-ranking government officials convicted for approving the purchase of overpriced Microsoft software licences. In the end, Nica was not prosecuted thanks to a statute of limitations.
Nica has been nominated by the Romanian government twice. The first time, Von der Leyen passed him over and chose Rovana Plumb instead, as she was seeking gender balance in her team of commissioners.
But Plumb was rejected by the legal affairs committee in the European Parliament, after MEPs found she omitted to declare she took a €168,000 loan from a private person to finance her campaign in the European elections.
On Monday, the Romanian government sent an official letter repeating the nomination of Nica and adding the nomination of Gabriela Ciot, a secretary of state at the Romanian ministry for foreign affairs. Ciot could face similar hurdles as Plumb, after Romanian investigative journalist Emilia Șercan revealed she plagiarised an "overwhelming proportion" of a scientific paper published in 2012.
In addition, the government led by the Romanian Social Democrat was dismissed today, after the opposition voted a no-confidence motion. Von der Leyen would have to negotiate the commissioner post with a new leadership in Bucharest which will be announced in the coming days. 
According to the commission source, the issue is far from being settled and Von der Leyen is still in contact with government officials in Romania. "More names would help to come closer to a decision," the source said.
Romania, Hungary and France are the only member states without an official commissioner-designate. Hungary's first nominee, former justice minister László Trócsányi was rejected by the legal affairs committee in the European Parliament. The commission has not yet confirmed Hungary's second choice, diplomat Oliver Varhelyi. French nominee Sylvie Goulard has also been rejected today by the European Parliament. 
The new commission will not take office until it settles the outstanding commissioner posts with national governments. "The process is ongoing," a commission spokeswoman said.
Editor's note: This article was updated 10 October to say the Romanian government was dismissed through a vote of no-confidence and that French nominee Sylvie Goulard has also been rejected by the European Parliament.