Third countries could join Horizon Europe, but only if they respect EU values. Israel and Switzerland are promised a seat at the table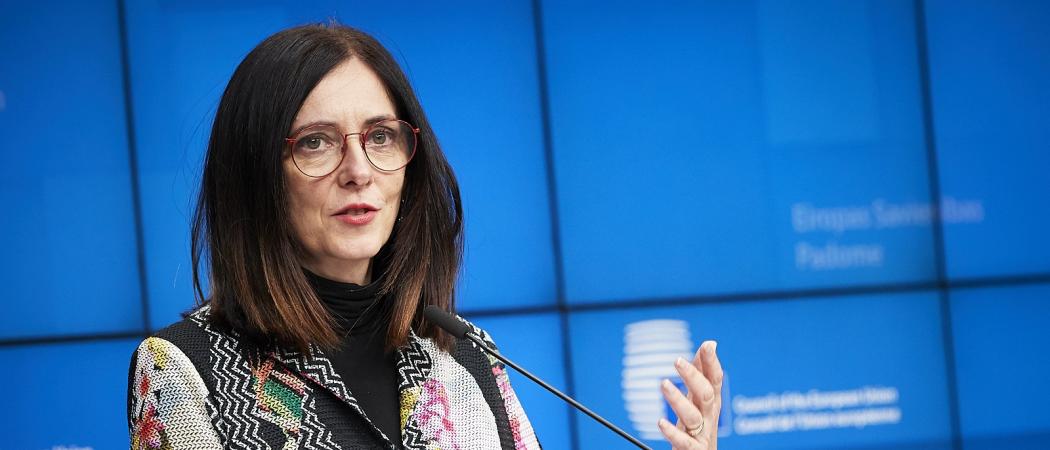 The EU should welcome international partners in its research and innovation programme, but only if they meet criteria of "reciprocity, added value and respect of EU values," science ministers say.
Third countries wishing to participate in Horizon Europe should open their research systems to EU researchers and respect EU rules on intellectual property and freedom of movement.
"At end of the day we should safeguard EU interests," said Croatian minister for science and education Blaženka Divjak, speaking at a competitiveness council meeting last week.
In a joint press conference with Divjak, EU research commissioner Maryia Gabriel said third countries won't be able to pick and choose from Horizon Europe's wide offering of missions and partnerships and should commit to participate "at pillar level".
That would give third countries the choice of three pillars: excellent science; industrial competitiveness; and innovative Europe, which includes the European Innovation Council (EIC) and the European Institute for Innovation and Technology (EIT).
"If we associate to a country it will be with a whole pillar and not just little bits picked out," Gabriel said. The restriction means, for example, third countries would have to commit to the entire industrial pillar if they wish to participate in Horizon Europe's health research cluster.
Gabriel did not specify what criteria a third country will need to fulfil to be able to qualify for all three pillars. But she did say the commission might limit participation in areas of Horizon Europe which are geopolitically sensitive, such as security. For this reason, the association of third countries will be decided "on a case by case basis," Gabriel said.
Third country participation in the EIC would also be assessed on a case by case basis. With the EIC, the EU wants to promote commercialization of research and to increase the number of privately-held European companies valued at €1 billion or more.
"Should things in that case be open to everybody, we have to be careful to maintain certain principles," Gabriel said. "We need to defend the values and interests of Europe."
Ironing out association criteria
The criteria for how third countries are associated in Horizon Europe are not finalised because the European Parliament is waiting on EU member states to reach an agreement on the next multiannual budget of the EU.
As a result of the delay in agreeing the budget, the launch of certain parts of Horizon Europe could be postponed beyond the official start date of 1 January 2021, EU officials have warned.
Countries in the European Free Trade Association which are members of the European Economic Area (Iceland, Liechtenstein, Norway) are associated by default to Horizon Europe, together with candidates for EU membership and countries covered by the EU's neighbourhood policy.
According to the draft legal text of Horizon Europe, other countries could join if they contribute to the budget, demonstrate a good capacity in science and technology, uphold democratic institutions and an open market economy, and commit to fair intellectual property protection.
As two cases in point, Switzerland and Israel do not automatically qualify, but are associated in Horizon 2020, and want to continue to be associated in Horizon Europe.
Gabriel and Divjak reassured Switzerland and Israel they would get a seat at the Horizon table. The EU is open to "building collaborations with strong players that share our values," Divjak said.
However, Gabriel noted the EU does not have a lot of time to iron out an agreement on Horizon Europe participation with the UK before 1 January 2021. Negotiations "rarely take less than a year," Gabriel said.
After its departure from the EU, the UK has become a third country and an agreement to become associated in Horizon Europe hangs on a new trade agreement between the UK and the EU.