EU Council meeting expected to see joint declaration by eastern agriculture and research ministers - a rare effort at coordinated east European lobbying over research in Brussels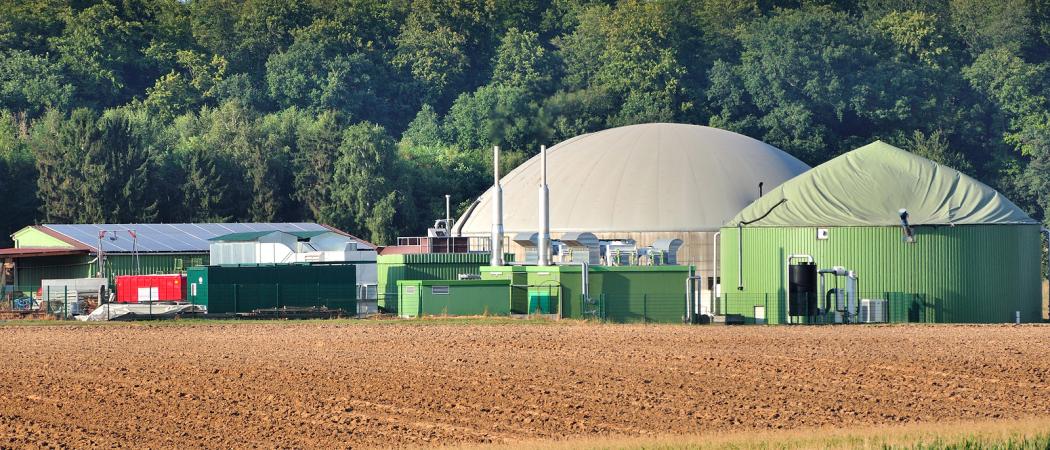 Agriculture and research ministers of the EU's eastern countries are joining forces to push for more support from Brussels to help in developing sustainable agriculture and the bioeconomy.
At a meeting on 28 May in Brussels of the EU Council, ten east European research ministers are expected to add their signatures to a declaration already signed by their agriculture counterparts urging EU support for a cross-sector approach to R&D in food, farming, bioenergy and other fields.
This kind of broad bioeconomy strategy – looking at the complete cycle of how foodstuffs from land and sea move through the economy – has become a signature theme of EU R&D policy in recent years, but is an area where central and east European members have lagged.
The eastern initiative has significance beyond agriculture, however – as it represents an early effort by the EU's east European members to coordinate their lobbying in Brussels for R&D money.
Political frustration has been mounting in the east over the fact that, so far in the EU's Horizon 2020 R&D programme, the region has received only 4.8 per cent of the funding, despite having 17 per cent of the EU's researchers. West Europeans argue that's because the east isn't investing enough in its own universities and academies to compete well in Horizon 2020, which they say should remain focused on funding only the best research groups, regardless of where they come from.
This east-west dispute became a major sticking point in the past year of negotiations over the next programme, the €94.1 billion Horizon Europe.
Seeking a 'boost'
In the declaration, the ministers say they wish to "emphasise the importance of a wider participation of entities from CEE countries in the European programmes, including Horizon Europe."
It adds, "They strongly believe that the bioeconomies of CEE countries require a boost in which research and innovation should work hand in hand with the future CAP," - or Common Agricultural Policy, the EU's farm-subsidy programme.
The initiative is organised by BIOEAST, a network of east European governments that was formed in 2016 to start coordinating their bioeconomy efforts. In the past, the east European ministries operated in their own policy silos, with agriculture ministries focusing on crop yields and pest control for farmers, and research ministries on their constituencies in university and academies of science.
"We want to achieve that the bioeconomy is a cross-sectoral, horizontal issue: that in those countries we start strategic thinking which would require discussion across ministries," said Barna Kovács, secretary general of the BIOEAST group and a counsellor in the Hungarian permanent representation to the EU. "We need to join forces, agriculture and research ministries, to see the future and to try to use the European funds in a better way."
The group has applied to a €3 million Horizon 2020 call to expand its work. But a bigger prize is that the east could join one of 44 proposed European R&D partnerships in Horizon Europe. While budgets haven't yet been agreed, "agro-ecological" research could deploy at least €50 million to expand bioeconomy development across the EU. Starting in 2023, this co-fund with member states and others in a network of "living labs" and infrastructure involving both farmers and researchers.
The BIOEAST group argues that the bioeconomy problems in the east are special – a legacy of the Soviet and post-Communist histories. According to a report from the group, agriculture in the east is far less productive than in the west, at 39.6 per cent of the EU average in 2013-2015. It cites UN Food and Agriculture Organisation statistics that, for instance, CEE yield for cereal crops is 3.5 tonnes a hectare, compared to 5.5 tonnes in the west.
Likewise, in the food industry, labour productivity is less than half that of the west. Forestry production is lower; and freshwater aquaculture is, according to Bioeast, largely unknown "except for a relatively narrow group of professionals and academics." The countryside in much of the east is more densely populated than in the west, but energy supply is still heavily based on fossil fuels, with biofuels investment needing to be expanded. "The [energy] sector faces the challenges of heavy investments into first generation bio refinery capacities, unclear renewable energy targets, incoherent policies and misconcept[ions] on sustainability issues," the report says.
The Council declaration was signed on 9 May by the agriculture ministers of Bulgaria, Croatia, Czech Republic, Estonia, Hungary, Latvia, Lithuania, Slovakia, Slovenia and Poland. Romania is expected to add its signature after its EU Council presidency ends 30 June. The EU Council has added the declaration to its 28 May agenda for research ministers