Ahead of crunch talks this week, a growing chorus of leaders in Brussels is calling on member states to agree a spending plan that matches EU ambitions in science, digital technologies and greening the continent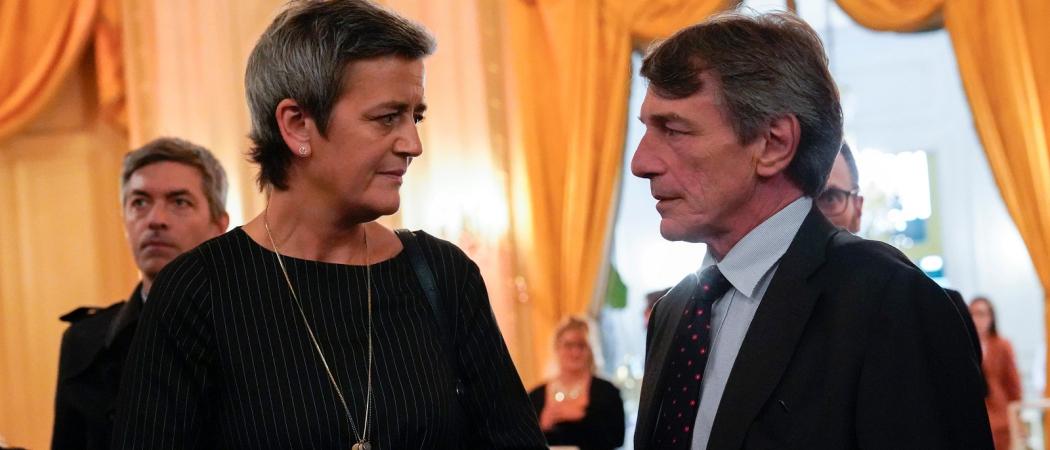 EU competition and digital commissioner Margrethe Vestager has become the latest to add her voice to calls on member states not to trim back the proposed 2021 – 2027 budget, urging Denmark, the Netherlands, Austria and Sweden to back a bigger EU research programme, ahead of crunch budget talks this week.
"We have to invest in the future. We need a very, very strong Horizon Europe programme," Vestager said, speaking in Brussels on Monday evening.
Vestager's plea followed on from a demand by European parliament president David Sassoli for a budget that matches the ambitions of the European Commission in digital innovation and greening the economy.
Speaking on the same platform as Croatian prime minister Andrej Plenković in Zagreb last week, Sassoli said he is "not happy" with proposals from the Finnish presidency of the EU council to cut the budget.
Croatia picks up the reins of the presidency in January and Sassoli urged Plenković to steer member states towards an agreement on the next seven-year budget that is more palatable to the parliament and the commission, matching the EU's ambitious investment plans in digital and green technologies.
A higher budget "is in the interest of member states," said Sassoli. "We need to finance programmes and projects in digitalisation, green economy, immigration, security."
EU leaders will go into budget battle mode on Thursday and Friday as the bloc decides on its spending plans for 2021-2027.
The outgoing Finnish presidency has proposed a budget that requires a contribution of 1.07 per cent of each member state's gross national income, instead of 1.11 per cent originally suggested. According to the proposal, that would mean a €3 billion cut from Horizon Europe, the ninth EU research and innovation programme, scheduled to kick off in 2021.
In her first press conference as commission president, Ursula von der Leyen said she is "concerned about severe cuts" proposed by the Finns.
Plenković said it will be difficult to reconcile the goals set by the commission and the parliament with "what is going on" in the negotiations among member states in the EU council. "The task of Croatia will be to reconcile these interests so that that the next [budget] could be smoothly implemented as of January 2021," Plenković said.
As Plenković noted, EU member states are split in two camps: those which put more into the EU budget than they get out, and those which are net recipients of EU funds. The Netherlands, Austria and Sweden and Denmark are among those countries that contribute more in budget funds than they receive in EU subsidies.
These countries are determined to cap EU spending, and so are likely to favour the more constrained EU budget proposed by the Finnish presidency last week.
Sassoli said disagreements over the budget are not an "accounting" issue but a "political problem" that Croatia could help solve during its six months stint at the helm of the EU Council due to start on January 1st.
Without investment Europe will be a "victim of marginalisation," Sassoli said. "We need a budget that will make Europe grow."
Vestager, who also announced plans on Monday to review EU state aid laws, said a budget breakthrough might not come this week. But she added, "I hope they can make progress – [we need] much more prioritised and focused investment, together."
Vestager came into the new commission with an expanded remit that gives her authority over several other commissioners, including research chief Mariya Gabriel, and covers everything from start-up growth strategies to governance of digital infrastructure and services.