Reduced EU and national science research spending could undermine the career prospects of up and coming researchers, speakers at the Marie Curie Alumni Association conference warn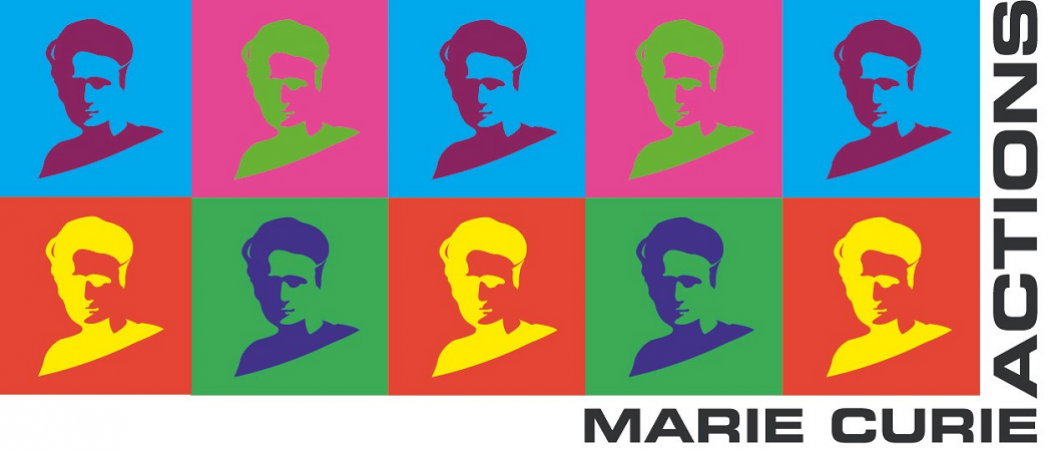 Cuts to the EU research budget could mean Europe loses out on an entire generation of researchers, Lidia Borrell-Damián, secretary general of Science Europe, the body representing EU national research funding agencies, has warned.
"Losing one generation of researchers compromises the future of research itself. If we lose one generation, we must be ready for a period when there will not be enough competitiveness generated," Borrell-Damián said, speaking at the Marie Curie Alumni Association conference on Saturday.
At the same time, national funding for research is shrinking in the face of the economic crisis sparked by the COVID-19 pandemic. "It's not just the EU level that is suffering from reduced investment. It is also national," said Borrell-Damián. Usually, when national budgets shrink, researchers go hunting for EU grants and vice-versa. However, with little money across the board, many young researchers could find it difficult to secure any funding.
The underlying problem is that research is seen as an "add-on" and not treated as an essential part of the economy, Borrell-Damián said. This means it is not prioritised in times of crisis even though the search for vaccines and treatments for COVID-19 has highlighted its role in dealing with the pandemic.
The president of the European Research Council (ERC), Jean Pierre Bourguignon agreed. In a world where other countries, such as China, South Korea, and Japan, are investing heavily in research, Europe cannot afford to lag behind. "Europe by cutting investment is putting itself in a dangerous situation in terms of competition with countries that are investing more massively," Bourguignon told the conference.
A smaller budget will mean that the ERC can only fund a limited number of proposals, which means the success rate will keep dropping, and the best researchers will no longer apply for European grants. "They don't want to waste their time submitting projects," said Bourguignon, speaking ahead of the latest round of EU budget negotiations this week.
EU leaders have promised to allocate a substantial amount of the €750 billion recovery fund, which member states can manage themselves, to research projects, saying this will make up for the decrease in the seven-year budget.
Portuguese MEP Maria da Graça Carvalho said researchers should keep reminding governments of this promise. "I think that researchers and civil societies should put a lot of pressure on member states," said Carvalho. "Otherwise, they will invest in huge projects, sometimes some that are not so important for the future of each member state and Europe, like big airports and big roads, but these are not the most important priorities."
In addition, the funding must be complemented by new initiatives to help young researchers, especially women, to weather the crisis, Carvalho said. "We need to have some actions in order not to lose this generation for science," she told the conference, promising to fight for additional measures to be put in place.
Fight for research goes on
In July, EU leaders agreed to a slimmed down budget of €80.9 billion for the Horizon Europe research programme, significantly less than the €94.4 billion the European Commission had proposed in May.
Since then, the European Parliament, which originally sought a budget of €120 billion, has been fighting to reverse the cuts. This week, it is on the 11th round of negotiations with the EU Council and the European Commission, appearing to be close to a deal that could see Horizon Europe topped up.  
However, there is little hope the all cuts will be reversed, and a slimmed down EU budget is bad news for many early career researchers who rely on grants from the researcher mobility programme, Marie Skłodowska-Curie actions, and from the ERC.
As MEPs fight for a top-up, researchers have also been campaigning to save the EU research programme, with a grassroots movement pushing for top-ups for the MSCA and the ERC programmes.
Despite the parliament's persistence, da Graça Carvalho said the council thus far has been unwilling to reopen the July agreement and MEPs are now looking for alternative solutions to top-up Horizon Europe, including using unspent budget from other programmes.
However, Bourguignon says these alternative solutions would mean a constant fight for more money. "What worries me with the other solutions is that, more or less, it would mean a fight year after year. One of the great advantages of having a seven-year budget is precisely the fact that you have some visibility, and you know, more or less, where you are going," he said. In the end, the most sure-fire way to foster European research is through secure long-term investment.
"The fight is not over even if the results on Monday are not as good as we hope, and I am afraid they will not be good," Bourguignon said.