A Science|Business Healthy Measures high-level roundtable in Vienna, Austria
(9:00-12:00)
---
Living longer lives with fewer health problems is priceless. In order to make this wish come true for all Europeans, regardless of education, income and living conditions, concrete health goals need to be developed, jointly, by health practitioners and patients.
Austria has set clear goals for its health system, to promote health and quality of life by increasing sustainably the number of healthy years of life and counteracting the rising costs of healthcare. Its programme is seen as an important step towards the national implementation of Health 2020, in line with the international strategies initiated by the World Health Organisation, the United Nations and the European Commission. Austria's own experience will inspire health and people-centred priorities during its helm of the EU Presidency, which starts on July 1.
Health and education are essential factors for the social and economic future of a country. Accordingly, better and connected healthcare across Europe is Union of utmost priority for EU citizens. This requires new and better education for care professionals, trans-sector sharing of patient data and data infrastructures, and direct involvement of patients and citizens in health decisions. In short: we must build the ground for trustworthy and sustainable health systems.
Science|Business organises in Vienna on Friday 25 May 2018 in the morning, from 9h00 to 12h00, a by-invitation high-level roundtable with the participation of the Austrian Federal Ministry for Education, Science and Research and the Austrian Federal Ministry of Social Affairs, Health and Consumer Protection, and the General Directorate Health and Food Safety of the European Commissions to discuss ways to achieve this.

In order to raise public awareness, the roundtable will be followed by a half-day conference open to a wide range of people including researchers, practitioners, nurses and patients,who will be able to hear from decision-makers as they describe their role, strategy and ambitions.
Speakers
Speakers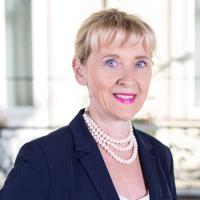 Barbara Weitgruber
Director General, Austrian federal Ministry for Education, Science and Research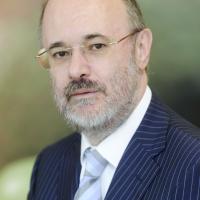 Clemens Auer
Director General, Austrian federal Ministry of Social Affairs, Health and Consumer Protection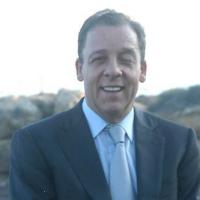 Xavier Prats Monné
Director General DG Health and Food Safety, European Commission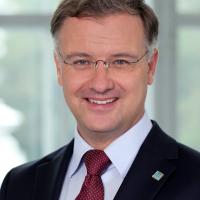 Markus Müller
Rector, Medical University Vienna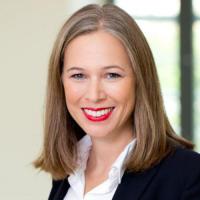 Michaela Fritz
Vice-Rector for Research, Medical University Vienna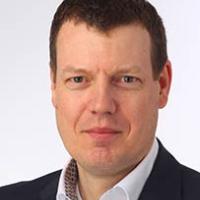 Günter Rauchegger
Director, ELGA - Elektronische Gesundheitsakte GmbH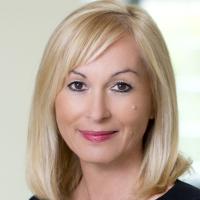 Anita Rieder
Vice-Rector for Education, Medical University Vienna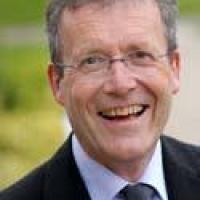 Edward Peile
Professor in health education, Warwick Medical School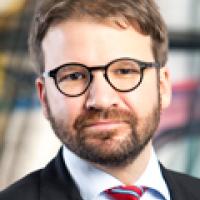 Herwig Ostermann
Managing Director, GÖG - Die Gesundheit Österreich GmbH
Programme
Programme
The high-level roundtable will be opened by high-level representatives from the Medical University of Vienna, the Ministries and the European Commission.
This introduction will be followed by three topics for discussion, sustainable Infrastructures, health professionals' education and patient involvement, stimulated by 4-5 high-level speakers per topic (5 minutes each); the moderator will drive dynamic discussion with all other participants to the roundtable meeting; lively conference for concerned audience.
Ms Barbara Weitgruber, Director

General

, Scientific Research and International Relations, Austrian Federal Ministry for Education, Science and Research
Mr Clemens Auer, Director General, Austrian Federal Ministry of Social Affairs, Health and Consumer Protection
Mr Xavier Prats Monné, Director General, Directorate-General for Health and Food Safety, European Commission
1. No eHealth without sustainable Infrastructures
Can healthcare systems be sustainable without the right infrastructures? How can research infrastructures and health data, such as EuroBioBank or Ecrin, benefit the health systems? How can research, health and social professionals work better together?
Identifying common health priorities and investment needs across member states, and developing appropriate funding mechanisms and incentives to support interoperability of digital health infrastructure, is indispensable.
Medical records need to be accessible to medical doctors and able to pass smoothly among hospitals and care facilities, public and private institutions and companies – both within countries and across EU borders.
This requires the development of interoperable and secure national infrastructures and ethical charters for sharing and exchanging health data, focusing especially on primary and integrated care models; improving access to larger European datasets and greater investment in better IT infrastructures, such as the European eHealth Digital Service Infrastructure, and world-class high-performance computing infrastructure for health research and innovation. The aim is to work together to improve data infrastructure, analytics and decision support to predict, prevent and control serious cross-border health threats. Supporting the delivery of efficient and high-quality health services and adopting cross-border data exchange services at national, regional and local levels is of high priority.
Ms Monika Lanzenberger, Head of Sector, eHealth, Well-Being and Ageing, Research Coordination, DG Communications Networks, Content and Technology, European Commission
Mr Günter Rauchegger, Managing Director, Electronic Health Records (ELGA)
Mr David Garcia,

Faculty member, Complexity Science Hub Vienna and the Medical University of Vienna
2. No sustainable health reforms without well prepared doctors, nurses and patients
How can the next generation of doctors and nurses, and other health professionals, be better prepared for 21st century health challenges? How can citizens be better prepared to confront health problems? How can medical universities tailor their services?
Adapting education, ensuring lifelong training, raising awareness, and informing and coaching patients,are all steps towards sustainable, outcomes-based health systems. Resources are needed for care professionals and patients to stay on top of new patient-related developments. Doctors and nurses need help adapting to new technologies, and patients require help to understand their disease and to learn how to use digital tools.
Ms Anita Rieder, Vice-Rector for Education, Medical University Vienna
Mr Ed Peile, Professor in Health Education; Associate Dean for Teaching, Warwick Medical School
Mr Herwig Ostermann, Managing Director, Austrian Public Health Institute ( GÖG ) 
Ms Michaela Rauschmeier, Head of Education, Health Care Management Depatment, Vienna Hospital Association (KAV)
3. No accepted eHealth without patient involvement
Sustainable health systems need trust-based patient relations. Who should have access to patient data and for what purpose? How can the patient feel reassured of the good use of health data? How can healthcare systems be re-oriented towards patient outcomes to make them sustainable and what economic benefits can we expect to see from better use of patient outcomes?
Europeans wish to control their own health data and care; they should have access to their personal health records from birth. Patient data is aiding medical research, but also improving hospital strategies; industry, meanwhile, is shifting to a model that focuses on value and outcomes. Companies and universities are increasly joining forces to focus on patient outcomes. Europe-wide public-private partnerships and stakeholder engagement activities such as the European Innovation Partnership on Active and Healthy Ageing or the focus on patients of the Innovative Medicines Initiative, which can empower citizens by facilitating digital health and care systems, needs to be continued.
Ms Michaela Fritz, Vice-Rector for Research, Medical University Vienna
Mr Cornelius Schmaltz, Head of Unit, Strategy, Directorate-General for Research and Innovation, European Commission  
Mrs Sabine Moravi, General Manager, Oncology, Novartis Austria 
Ms Sigrid Pilz, Director, Viennese Nursing, Patient and Patient Advocacy 
Ms Tanja Stamm, Director Institute for Outcomes Research, Medical University Vienna
Mr Matthias Preusser, Coordinator, CNS Tumours Unit, Comprehensive Cancer Center, Vienna, Austria    
Conclusions
Mr Markus Müller, Rector, Medical University Vienna
Moderator: Mrs Monica Dietl, Senior Adviser, Science|Business