A private Science|Business Network roundtable
---
In recent years, artificial intelligence (AI) technologies have become a touchstone for the full spectrum of hopes and fears around the transition to a digital world. For some, they promise to transform professional and domestic life, freeing time and resources for more creative, rewarding human activity. For others, AI represents an existential threat, substituting robots for people in the workplace and empowering machines to run society.
Resolving – and managing – these expectations requires international action, a growing number of experts believe. The main AI players are global. The technology is borderless. It's not enough for one country or region to act; global agreement is needed.
At a June G20 meeting, leaders of the world's biggest economies took the first step: endorsing a set of general principles for AI ethics, based on a draft from the OECD. But what's next? The principles are so vague, critics say, that they will have no impact. Should we move towards a legally binding convention or treaty? Should we set up an international body to monitor AI? Or can the growing number of companies, universities and governments setting up Al research centres band together for action?
These issues matter, as the European Union and member states develop AI strategies and gear up to invest billions into AI research over the next decade. In this members-only Science|Business roundtable, experts from industry, academia and policy will discuss how various human sciences should be integrated into policy and programmes going forward. Beyond a baseline of AI and ethics, participants will address a number of questions, including:
What are the G20 principles, and how did they arise?

What are industry, academic and policy leaders around the world planning, as they expand their Al research?

What are the most significant challenges facing Europe's AI strategy over the next 10 years? What can be done about them?

Which are the critical knowledge gaps about the impact of AI on people and society?

How can we ensure that disciplines such as neurology, psychology, sociology and anthropology are central to future AI research? Can Horizon Europe make a difference?

How can we build greater public trust in AI technologies? Are we capable of measuring and communicating their value – economic, social and environmental?
Featured guests
Speakers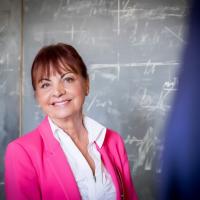 Maria Manuel Leitão Marques
Member, European Parliament; Vice-Chair, Committee on Internal Market and Consumer Protection (IMCO)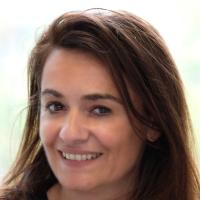 Lucilla Sioli
Director, AI and Digital Industry, DG CONNCT, European Commission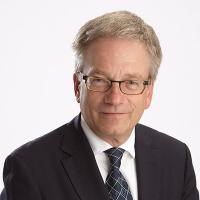 Rémi Quirion
Chief Scientist, Québec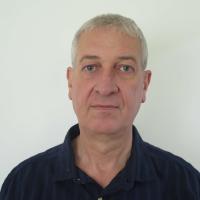 Beeuwen Gerryts
Chief Director, Technology Localisation, Beneficiation and Advanced Manufacturing, Department of Science and Innovation, Republic of South Africa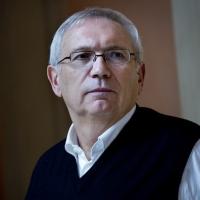 Patrizio Bianchi
Regional Minister for European Affairs, Research, Universities, and Labour, Emilia Romagna Regional Government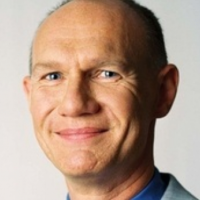 Walter Weigel
Vice-President, European Research Institute, Huawei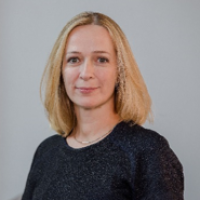 Cornelia Kutterer
Senior Director, EU Government Affairs, Microsoft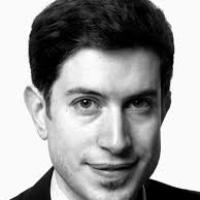 James Dratwa
Head, European Group on Ethics, Science and New Technologies Office, DG RTD, European Commission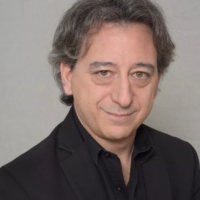 Andrea Renda
Senior Research Fellow and Head of Global Governance, Regulation, Innovation & Digital Economy, CEPS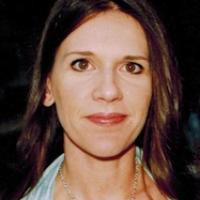 Karine Perset
Administrator, Digital Economy and Artificial Intelligence Policy, OECD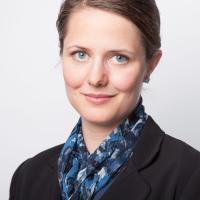 Anna Jobin
Researcher, Health Ethics and Policy Lab, ETH Zurich
Preliminary agenda
Programme
14:00 - Welcome and opening remarks by Richard L.Hudson Editor-in-Chief, Science|Business
14:05 - What are we worried about? Views of good, and bad, prospects for Al
Andrea Renda, Senior Researcher Fellow and Head of Global Governance, Regulation, Innovation, and Digital Economy, Centre for European Policy Studies (CEPS)
Anna Jobin, Researcher, Health Ethics and Policy Lab, ETH Zürich
14:30 - National and regional perspectives
Lucilla Sioli, Director for Al and Digital Industry, DG Communications Networks, Content and Technology, European Commission
Maria Manuel Leitão Marques, Member, European Parliament; Vice-Chair, Committee on Internal Market and Consumer Protection (IMCO)
Rémi Quirion, Chief Scientist, Province of Québec
Beeuwen Gerryts, Chief Director, Technology Localisation, Beneficiation and Advanced Manufacturing, Department of Science and Innovation, Republic of South Africa
Patricio Bianchi, Regional Minister, European Affairs, Research, Universities, and Labour, Emilia Romagna Regional Government
15:30 - Coffee break
16:00 - Towards an international approach
Karine Perset, Administrator, Digital Economy and Artificial Intelligence Policy, OECD
Cornelia Kutterer, Senior Director, EU Government Affairs, Microsoft
Jim Dratwa, Head, European Group on Ethics, Science and New Technologies Office, DG Research and Innovation, European Commission
Walter Weigel, Vice-President, European Research Institute, Huawei
17:00 - What's next? Open discussion and conclusions
17:30 - Networking reception and welcome by Beeuwen Gerryts, Chief Director, Technology Localisation, Beneficiation and Advanced Manufacturing, Department of Science and Innovation, Republic of South Africa
Reception sponsored by the Department of Science and Innovation, Republic of South Africa
Partners