An Alexion high-level conference, part of the "Rare Conversations" event series, in partnership with Science|Business (14:00-18:00 CET)
---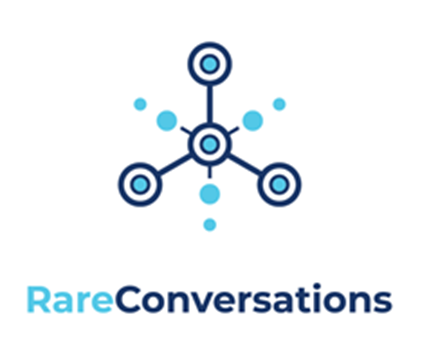 This high-level conference will wrap up the overarching theme of Rare Conversations 2022, "Powering the next decade of rare disease innovation in Europe", by bringing together the input from previous episodes (also at national level) and the expertise of a broad range of representatives of the rare disease community, to build recommendations on the way forward for the rare disease ecosystem, especially in preparation of the upcoming revision of the EU Regulation on orphan medicinal products (OMP Regulation).
The event will, therefore, reflect on several aspects that may be included in the new legislative framework, trying to answer the question: "How to build a resilient rare disease ecosystem for the next decade?".
The conference will also present Alexion's 30-year anniversary campaign, under the motto "Pioneering Complement Science Then and Now". Alexion will share its efforts to empower the future rare disease ecosystem with the goal to continue delivering transformative therapies for people living with a rare disease.
During the overarching opening session, the European Expert Group on Orphan Drug Incentives will present its work and proposals on how to build a sustainable rare disease ecosystem, in connection to the revision of the OMP Regulation. Then, the panels will focus on specific aspects to analyse, by listening to the voices of experts in the field. A breakout session will be dedicated to partnerships for the future, and how a partnership approach can address key outstanding challenges. The conference will conclude with a discussion on the possible policies to adopt to favour innovation and set access, with a particular attention to the regulatory approach to reach these goals.
The final goal will be to make clarity on existing opportunities, and try to identify shared solutions from different stakeholders, to pioneer the rare disease ecosystem. National experts will be involved to give voice to peculiarities that need to be taken into account in specific Member States. The discussion will also be held at a political level, by inviting EU policymakers that will lead the works in the EU Institutions.
Programme
Programme
14:00 - 14:10 | Keynote speech
14:10 - 15:15 | Opening Session | A sustainable and resilient rare disease ecosystem: the perspective of the Expert Group on Orphan Drug Incentives
The opening session will set the stage for a high-level discussion on how to create a sustainable and resilient healthcare environment for rare diseases. It will start with a presentation of the work of the OD Expert Group, a multi-stakeholder alliance that has developed a set of proposals for the creation of a resilient and innovative rare disease ecosystem, following a life-cycle approach. These proposals are timely with the upcoming revision of the OMP Regulation.
Starting from this, an overarching discussion will follow, focussing on the legislative framework and on the revision of the OMP Regulation, where to identify the right solutions to strengthen the rare disease ecosystem in a sustainable way, including key issues like access.
15:15 - 15:25 | Coffee break
15:25 - 16:35 | Breakout Session | Partnerships for future: a cooperative approach to address key outstanding challenges
Partnerships between members of the rare disease community represent an opportunity to better understand and address key outstanding challenges that people living with a rare disease have to face constantly. Such challenges concern different areas of rare diseases, from screening and diagnosis, to R&D, to regulatory pathways and value assessment.
Several existing partnerships have already shown their potential in addressing current needs, for instance the EJP RD, IRDiRC, IHI or Avicenna Alliance. Many others are working in a multi-stakeholder approach to develop innovative ideas, such as Screen4Rare, RWE4Decisions or Together4RD. The latter is aimed at showing the potential of cooperation between ERNs and industry, for instance.
During this session, Experts involved in rare disease partnerships will share their experiences and discuss ideas on which should be the partnerships of the future, and how they should be developed, in order to tackle the main challenges in rare diseases, and trigger new opportunities for the entire community.
16:35 - 16:45 | Coffee break
16:45 - 17:50 | Closing session | Pioneering innovation in rare diseases
Fostering innovation in rare diseases requires a life-cycle approach. It involves processes from diagnostics and R&D, to regulatory pathways and access. To be fully enhanced, innovation requires unity of intent, proper regulatory framework and close cooperation between the members of the rare disease community. This is particularly true for some disease areas, such as rare neurological disorders. Moreover, innovation in rare disease should go alongside the creation of a sustainable ecosystem.
The closing session will discuss how to pioneer innovation in rare diseases, dealing with the most crucial channel: policies that needs to be adopted, both at EU and national level. A proper regulatory framework also needs to ensure access to these innovative therapies. The experts will discuss which regulatory conditions and which approach to access should be developed, how innovation and access can co-exist and, therefore, how they can enhance a fully-fledged innovative, and resilient, rare disease environment.
17:50 - 18:00 | Closing remarks
18:00 - 19:00 | Networking Reception
Partners