A Science|Business Public Webcast conference (13:30 to 18:00 CET)
---
The COVID crisis has highlighted the need for a stronger European healthy industry, less dependent on other parts of the world. Technological sovereignty and Europe's ability to respond to pandemics resonates with the growing importance of corporate R&D – and more flexible competition rules - to deliver the EU's green and digital ambitions, as outlined in the new EU industrial strategy. What technologies and products should Europe invest in today to come out of the crisis stronger and better anticipate the future? How to get more Airbus-like consortia and large public-private partnerships – such as the multi-billion-euro Battery Alliance? How would the future pandemics partnership look like?
Still, Europe cannot set on its own a global framework for data governance, standards to green the planet, solutions to fight world-wide pandemics. How to keep science borders open and prioritise technology reliability and sovereignty at the same time?
On September 8th, Science|Business will host a series of online high-level public dialogues and thematic chat rooms to gather recommendations that will be addressed – live - to national ministers and EU policy makers.
 
Access to the plenary sessions is free of charge.
A ticket to the Science|Business conference will provide you with an optimised and personalised event experience thanks to our conference's online platform. The B2B platform features the following benefits:
Set-up of an individual participant profile;

Access to the plenary sessions' live webcasts from the platform;

Access to one closed-door workshop session of your choice for an interactive discussion with featured speakers and participants leading to policy recommendations;

Ability to schedule bilateral, private meetings with other conference attendees;

Ability to chat online with other conference attendees;

Turn-key service: personali

s

ed conference agenda, meeting suggestions (using the platform's smart networking tools) and technical support accessible at any time;

Individual report after the conference.
Speakers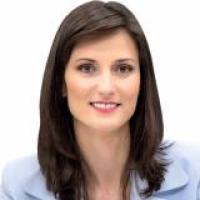 Commissioner for Innovation, Research, Culture, Education and Youth, European Commission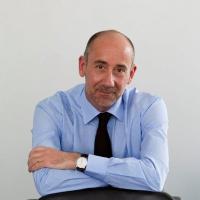 Director-General, Research and Innovation, European Commission
CEO, Airbus UpNext; Head, Airbus Group Demonstrator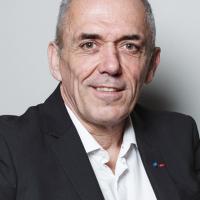 Programme
13:30 -  Sovereignty vs. cooperation: How will R&D (re)shape the post-COVID future?
14:05 -  A global reality check: Can these "Europe First" policies hinder European companies' competitiveness?
14:45 - Break
15:00 - Parallel workshops
A series of thematic sessions, by registration only, to address the needs of specific sectors/tech domains.
16:00 - Break
16:20 - Trustworthy technology: The view of the German Presidency of the EU
16:35 - Technology trade: Who will keep the borders open? 
17:20 - Horizon Europe: A programme for companies?
18:00  -  Ends
Contact
For more information on this event, please contact Lysiane Pons (lysiane.pons@sciencebusiness.net)