A series of private Science|Business Network workshops, for members only  (12:00 – 17:30 CET)
---
Now and throughout 2023, the European Commission is making its big, periodic push to revise its long-term research and innovation(R&I) agenda, as implemented in the €95.5 billion Horizon Europe programme. It does so against the backdrop of a series of shockwaves which have buffeted the continent – from COVID, heatwaves and drought to energy and food supply disruption caused by the Ukraine war – and which have underlined both the importance and fragility of Europe's ambitions for sustainable development, climate neutrality, inclusive growth and more.
In September 2022, the Commission opened public comment on what priorities it should target in the second half of Horizon (running from 2025 to 2027), and how stakeholders feel its first phase has gone so far. The result will be a new Strategic Plan for the remainder of Horizon Europe. It will also feed into preliminary planning for the next Framework Programme, which should launch in early 2028. 
The Science|Business Annual Network Conference will dedicate its first day, February 6, to gathering its members' opinions on the above through a number of in-person workshops and town hall-style debates. Very short summaries of their conclusions will be shared at the plenary conference the next day, but also underpin a Science|Business white paper for publication in Spring 2023 – in time for the Commission's own stakeholder conference. NB: The outcomes of these workshops will feed into the five broad themes on which the Commission is seeking input:
Excellent science, covering European Research Council, Marie Skłodowska-Curie Actions, research infrastructures, Widening and the European Research Area; including relevant partnerships

Green transition, covering 'Climate, energy and mobility' and 'Food, bioeconomy, natural resources, agriculture and environment'; including relevant partnerships and missions

Digital and industrial transition, covering 'Digital, industry and space', including relevant partnerships

Resilient Europe, covering 'Health', 'Culture, creativity and inclusive society' and 'Civil security for society', including relevant partnerships and missions

I

nnovative Europe, covering Innovation European ecosystems, European Innovation Council, European Institute of Innovation and Technology, including relevant partnerships
Programme
Programme
12:15    Registration opens, buffet lunch available
13:00    Welcome – Context setting, format and objectives
Simon Pickard – Network Director, SB
Richard Hudson – Editorial Director & Vice Chair of the Board, SB
 
13:10  Workshop I: Member-only discussion on:
Excellent science
Innovative Europe
Widening and the ERA
 
14:00    Coffee break
14:30    Workshops II:  Member-only discussions on:
Green transition
Digital and industrial transition
Resilient Europe  
 
15:20    Transition break
 
15:30    Plenary Session I – Reducing barriers and increasing value: How to make Horizon work better? 
An interactive, moderated discussion among Network members regarding the most important cross-cutting and transversal issues that are shaping their experience of Horizon Europe, for better or for worse – including international cooperation, maintaining relationships with UK and Swiss partners, financing, IP and data management, and more.
 
16:30    Plenary Session II – Next steps in the Horizon review and strategic planning process
Opening presentation on the interim Horizon evaluation process and strategic planning for 2025-2027:
Julien Guerrier – Director, Common Policy Centre, DG Research and Innovation, European Commission
Followed by a live Q&A and town hall debate with Network members on key insights and recommendations to emerge from earlier workshops and group discussions.
Moderated by Richard Hudson & Simon Pickard.
 
17:30    Close of session
Speakers
Speakers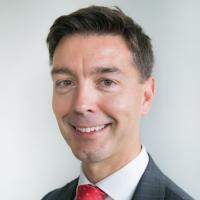 Julien Guerrier
Director, Policy and Programming Centre, Directorate-General for Research and Innovation (DG RTD), European Commission
Venue
Practical Information
Royal Library of Belgium (KBR)
Mont des Arts 28, 1000 Brussels 


Partners