Gas suddenly became a lot more abundant than previously imagined, and prices in the US and other markets have plummeted.
---
Gas: Too much of a good thing?
30 September-1 October 2013, Brussels

Gas suddenly has become a lot more abundant than previously imagined, and prices in the US have plummeted. This can be good news for consumers and industry, as it means cheaper energy. But it has complex knock-on effects for many other aspects of policy – for climate, research, environment, trade and the economy. The European Union's 2050 Energy Roadmap, for example, assumes that the lion's share of carbon reduction will come from greatly expanded use of solar, wind and other renewable energies, with gas being more of a 'transition fuel'. But lower gas prices could change the relative attractiveness all these emergent energy sources, requiring a rethink of policy.
This symposium, 7th in a series exploring important aspects of EU energy R&D policy, examines the potential impact of abundant gas on research programmes, climate change policy, economic forecasts and trade.
Among key themes to be discussed:
The economic impact of a shale gas boom on the EU and trade with its partners
How cheap gas might affect the cost curves for development and deployment of alternative energies?
The impact of shale gas on the EU's climate change policies
New technologies – in extraction, generation and distribution – needed to get all this extra gas cleanly and efficiently to consumers
Lessons learned from the US experience, and how the gas boom could play out differently around Europe
Programme
Programme
09:30 - Welcome by Gail Edmondson, Editorial Director, Science|Business
09:35 - Introduction by David Eyton, Group Head of Technology, BP
09:45 - Session I : Gas and the European energy roadmap - science and policy challenges 
Vladimir Sucha, Deputy Director-General, Joint Research Centre, European Commission 
Frank Umbach, Associate Director of the European Centre for Energy and Resource Security (EUCERS), King's College London
Tudor Constantinescu, Principal Adviser to Director-General Philip Lowe, DG Energy, European Commission
Magdalena Andreea Strachinescu Olteanu, Head of Unit, New energy technologies, innovation and clean coal, DG Energy, European Commission
Pierre Dechamps, Adviser for Energy and Climate Change, Bureau of Economic Policy Advisers (BEPA), European Commission
10:15 - Open discussion
11:00 - Coffee break 
11:15 - Session II: The impact of abundant gas on EU climate policy 
Keynote: Jos Delbeke, Director-General, DG Climate Action, European Commission 
11:25 - Gas and climate change: A global view
Robert H. Socolow,  Professor, Director of the Climate and Energy Challenge at Princeton Environmental Institute, Princeton University, New Jersey
11:40 - Can new technologies reduce the environmental risks of shale gas?
Rene Peters, Director of Gas Technology at TNO, and Coordinator, EERA Joint Programme on Shale Gas
Diarmaid Mulholland, Managing Director of Global Key Accounts, GE Oil & Gas
Keith Crane, Director of the RAND Environment, Energy and Economic Development Program and Professor, Pardee RAND Graduate School, Washington D.C.
12:00 - Open discussion
12:40 - Recommendations
Richard L. Hudson, CEO & Editor, Science|Business 
12:50 - Conclusions
David Eyton, Group Head of Technology, BP
13:00 - Lunch 
Speakers
Speakers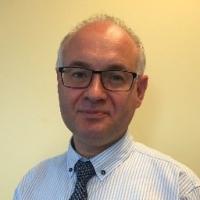 Tudor Constantinescu
Principal Advisor to Director-General Philip Lowe, DG Energy, European Commission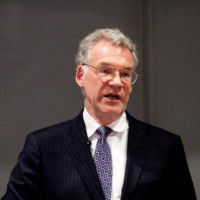 Keith Crane
Director of the RAND Environment, Energy, and Economic Developement Program; Professor, Pardee RAND Graduate School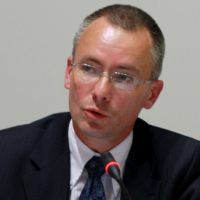 Pierre Dechamps
Policy Analyst, Bureau for Economic Policy Advisors (BEPA), European Commission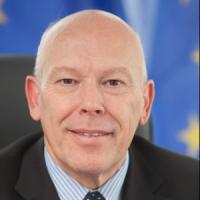 Jos Delbeke
Director-General, DG Climate Action, European Commission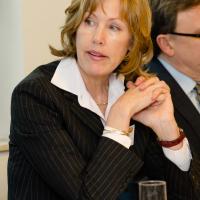 Gail Edmondson
Editorial Director, Science|Business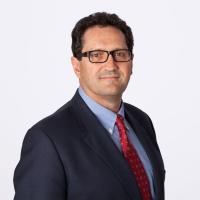 David Eyton
Group Head of Technology, BP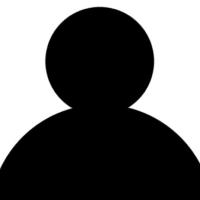 Diarmaid Mulholland
Managing Director, Global Key Accounts, GE Oil & Gas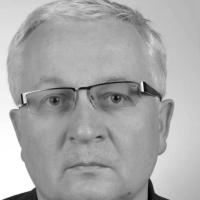 Stanislaw Nagy
Professor & Head of Gas Engineering Department, Deputy Dean of Drilling, Oil and Gas Faculty, AGH University of Science & Technology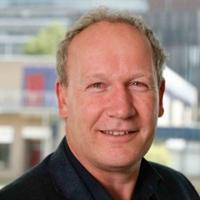 Rene Peters
Director, Gas Technology, TNO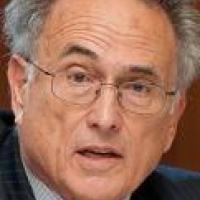 Robert H. Socolow
Professor, Director of the Climate and Energy Challenge at Princeton Environmental Institute, Princeton University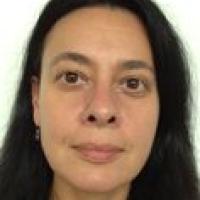 Magdalena Andreea Strachinescu Olteanu
Head of Unit, New energy technologies, Innovation and Clean Coal, DG Energy, European Commission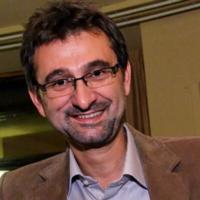 Vladimir Sucha
Deputy Director-General, Joint Research Centre, European Commission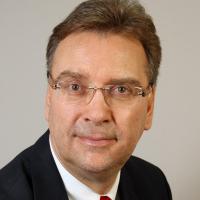 Frank Umbach
Associate Director, European Centre for Energy and Resource Security (EUCERS), King's College London; Senior Associate, Centre for European Security Strategies