An Alexion high-level conference, part of the "Rare Conversations" event series (14:00-18:00 CET)
---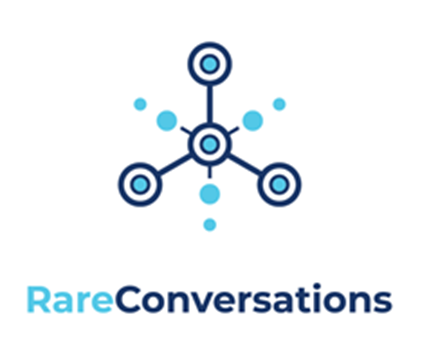 Speakers
Programme
Click on the speakers' pictures to read their bios and session time.
Overview
The inaugural Rare Conversations Conference will be an opportunity to facilitate essential discussion on the future of the OMP ecosystem involving leading experts.  This ecosystem can only be enhanced following a multifaceted and holistic approach, with regards to issues to address, stakeholders to involve and cross-country cooperation.
To enable the advancement of the rare disease ecosystem in the EU, there needs to be an increased focus on a number of areas such as research, development and innovation, regulatory challenges, market and patient access. A multi-stakeholder approach is fundamental to discuss and propose innovative ideas to make the system fit for purpose.  
The event is organized by Alexion in cooperation with the European rare disease patient organisation EURORDIS, the European Joint Programme on Rare Diseases EJP RD, the body for small to medium-sized innovative pharmaceutical, biotechnology and medical technology companies EUCOPE, and the association of the biotech industry EuropaBio.
This high-level conference will be the occasion to discuss the rare disease ecosystem in its whole spectrum of policies and stakeholders at national, EU and international level. Hearing from different views and needs will help to draw the full picture. Starting from a general discussion on how to enable the ecosystem and needs to fulfil, the conference will then develop through three different areas: Research and Development, regulatory approval, and access. The sessions will involve representatives of the different communities active in rare diseases: patients, researchers, clinicians, regulators, investors, payers, and industry.
A broad panel of stakeholders will give its vision on the topic from various perspectives. As the most affected by rare diseases, patients and their families will have a central role, presenting their challenges, needs and requests to enable the ecosystem. Representatives of research and academia, as well as physicians and carers, will share challenges arising in their daily activities. Industry will provide its views on how to put into full force its capacity, to benefit rare disease patients. Finally, policymakers will present how EU Institutions are working to enable the rare disease ecosystem and inform about expected next steps and initiatives to come.
About "Rare Conversations"
Rare Conversations is an event series organized by Alexion to educate on rare diseases and facilitate multi-stakeholder exchange, tackling timely topics of interest such as the revision of the OMP Regulation. Rare Conversations aims to unite and engage the rare disease community, including key stakeholders in Brussels and EU Member States. Since its inception in December 2020, four Rare Conversations have taken place, each in cooperation with a different partner and focused on specific topics, such as COVID and rare diseases, the specificities of research in rare disease, and EU and national value assessment for orphan drugs. People with rare diseases always stay at the centre of our activities and are part of every event.
Programme
Programme
Click on the sessions for more details.