A private Science|Business Cloud Consultation Group online meeting
---
How to make it straightforward for scientists to comply with Europe's rules on data protection, privacy, data sovereignty and artificial intelligence? In this meeting, we'd like to focus on the development of practical mechanisms that could reduce the friction involved in processing and analysing potentially sensitive data-sets.
Speakers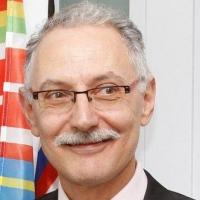 Head of Unit, Open Science, DG Research and Innovation, European Commission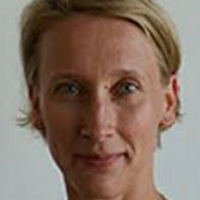 Deputy Head of Unit, eInfrastructure and Science Cloud, DG CONNECT, European Commission
Programme
10.00 Introduction
10.05-10.30 Update from the European Commission on the new data strategy and what it means for the EOSC (including Q&A)
10.30-10.50  Discussion about how Europe's new data strategy/rules could impact open science and EOSC
Potential discussion points: 
Q4 2020:  Proposal for a legislative framework for the governance of common European data spaces,

TBC: Potential rules for artificial intelligence around safety, liability, fundamental rights and data. In the EU, strict rules may be applied to "high-risk" sectors, such as health care, transport or public administrations.

A Data Act 2021, to remove barriers and introduce rules for B2B and business-to-government (B2G) data sharing.

Potential platform rules for large "gatekeepers"

Q2 2022: A coherent framework around the different applicable rules (including self-regulation) for cloud services, in the form of a 'cloud rulebook'

In coherence with the cloud rulebook, the Commission will facilitate the development of common European standards and requirements for the public procurement of data processing services.
10.50-11.20: Discussion about the implications of the EU's data rules for day-to-day scientific research
Potential discussion points:
The GDPR, which is up for review.  How much impact is it having on research?

The Open Data Directive – is it effective in making public sector data easily available for use by SMEs, civil society, and the scientific community?

To what extent will copyright/intellectual property law help or hinder the development of the EOSC and scientific progress in general?

Do we need greater legal clarity around data sovereignty and data governance?

Will the transparency provided by open science allay many of the concerns driving the regulation/legislation?

How can the EOSC help researchers comply with a continually evolving set of rules and regulations?

How can the legal complexity be masked for scientists? An example of a practical mechanism, featuring a short presentation on the Amsterdam Data Exchange (AMDEX)
11.20-11.30 Next steps and any other business
Practical Information
For more information on this event, please contact Andrea Stavrou ([email protected])