A private S|B Network event (November 13-14, 14:00 – 12:30 CET)
---
In 2023, Science|Business is launching a brand-new event series of "Sector Days" to bring the Science|Business Network, partners and key experts from in and outside the Network together to focus on (arguably) the three most significant domains of current R&I policy and funding, both at the EU and international level: Digital, Green Deal & Climate, and Health & Life Science. Each Sector Day will revolve around an overarching topic high on everybody's policy agenda.
Participant Profiles
Science: Vice-rectors, deans of faculty, heads of department, institute, or lab, and senior researchers
Industry: R&D executives overseeing key projects, pipelines and partnerships, EU and Government Affairs teams 
Policy: Key representatives from European institutions, national ministries, innovation agencies and international organisations
Partnership opportunities
For these Sector Days, Science|Business is offering exclusive partnership opportunities which can be built around either a thought leadership or an intelligence-gathering objective. Details of partnership benefits and options can be found here.
Thought leadership sessions seek to increase the visibility of key partners and position them in a strategic policy area within a broader context of EU and international policy developments and programmes. At the premium level, it also includes a one-year full Science|Business Network Membership.
Strategic insight workshops are intelligence-gathering exercises that seek to source the latest, qualitative, targeted information around a particular topic of interest to the partner. This can range from key funding programmes, to the policy priorities shaping them, or the opportunity landscape to engage in and benefit from.
Both types of partnerships are supported by guided networking activities, editorial visibility and partnership-building opportunities.  
Overview
Standard flow for Science|Business Sector Days
The basic concept of a Sector Day is a 2-day lunchtime-to-lunchtime event that addresses several timely topics around the central theme. 
DAY ONE
13:00     Registration, coffee & light lunch
14:00     Welcome & opening remarks
14:05     Opening Plenary – EU-level policy update and discussion on the latest legislative initiatives
Live-streamed panel discussion and Q&A with top-level policymakers
Focus on: The state of progress in Europe's most significant pieces of legislation, which key developments and decisions are expected in 2023 and how the outcomes may affect European and international R&D organisations in both the public and private sectors.
15:00     Break
15:30     High-level roundtables [3]
Parallel, in-depth policy discussions:
Each roundtable is to gather 30-35 participants, expert representatives from in and outside of the S|B Network
17:30     Networking reception
Open space for partners to informally connect with members and speakers and investigate potential collaborations.
18:30     End of Day One
DAY TWO
8:30        Registration & coffee
09:00     Welcome
09:10     Strategic Insight workshops – Round I
Parallel, moderated discussions and Q&As
Informal discussions with key policymakers [from the European Commission, Joint Undertakings, or other relevant EU bodies] in charge of a specific domain or programme.
10:00     Coffee and networking break
10:30     Strategic Insight workshops – Round II
11:20     Transition break
11:30     Closing plenary: Policy priorities moving forward
Live-streamed panel discussion and Q&A with top-level policymakers
Focus on: R&D priorities for key funding programmes and related strategic goals, international or supranational R&D initiatives
12:15     Walking lunch and matchmaking for future R&D collaboration
13:00     End of Day Two
Featured guests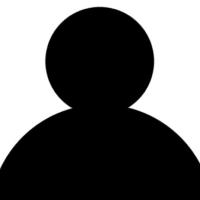 Partners