While providing a good framework, more work is needed to address five priorities for ensuring the successful lifting of lockdown measures.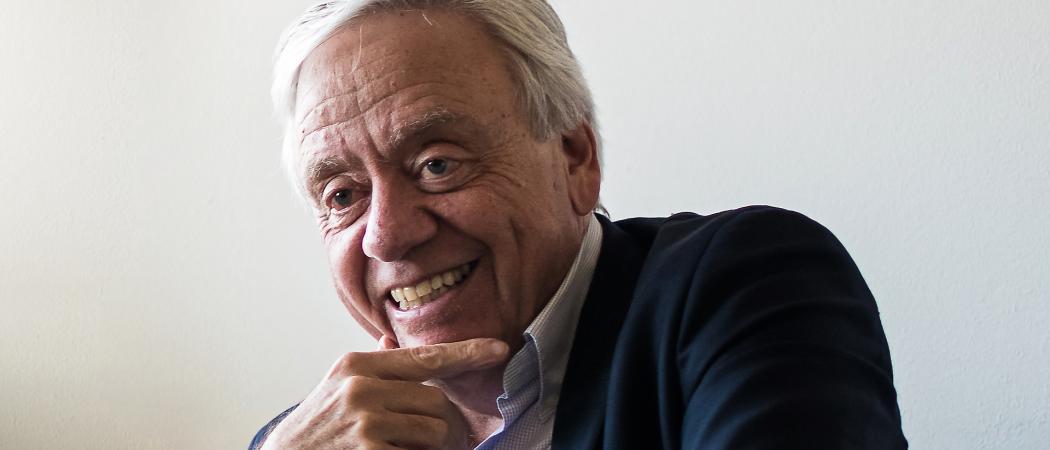 With several countries having mapped their route out of lockdown -  and some including Austria, Italy, Spain and Denmark having embarked on the journey - the European Commission and the EU finally presented their joint COVID-19 exit plan on April 15th.
If the rapid and unequal progression of the pandemic across member states highlights a lack of coordination when initial decisions and actions were taken to control the coronavirus, the same must not be true of lockdown exit strategies.  Clearly, the key elements to be considered for a responsible, science-based and gradual lifting of containment measures are the same across member states. European citizens are therefore expecting the EU to define a common framework.  
This is what the Joint European Roadmap eventually provided in a well-articulated manner. Broadly speaking, the main elements of the plan are aligned with proposals by myself and colleagues in a commentary published in Nature Medicine (Marius Gilbert et al) and another by Philippe Sansonetti, published in the French journal, La Vie des Idées. 
But while the EU roadmap offers a good framework, more work is needed to address five priorities for ensuring successful lifting of lockdown measures.
First and foremost, is making sure that validated serological tests are available in due course. At this time, these tests are mostly being developed by more than 60 small and medium-sized enterprises, which are competing for what appears to be a very lucrative market. It will be essential to fully evaluate the sensitivity, specificity and reproducibility of these tests.
Several national reference laboratories and international bodies including the World Health Organisation are at work comparing the performance of existing tests, but validation and standardisation is not enough. It is also essential to support scale up of manufacturing processes for approved tests and to efficiently organise their distribution across member states.  This should clearly be part of the European roadmap.
Second, scaled up testing for COVID-19 infection, backed by contact tracing and quarantining of exposed individuals, are necessary but not sufficient as we enter the post-containment period. In parallel, the search for efficient anti-COVID-19 therapies should be intensified.
Although several multi-centre clinical trials are underway, many of them are competing for the same patient population. The roadmap should therefore include the creation of a platform for coordinating clinical trial protocols and data management. This should include clinical investigators, industry representatives, patients' organisations and the European Medicines Agency.
The track record European companies and universities have in developing anti-viral drugs and vaccines makes the EU a natural leader in the fight against COVID-19.  The Innovative Medicines Initiative offers the ideal framework to foster the necessary public-private partnerships. The third priority would be to make IMI more fit-for-purpose by providing the right balance between public health interest on one side, and industry interest on the other. Also, the excessive bureaucracy imposed by commission rules on IMI operations should be lifted.
Fourth, it would be useful for the exit plan to lay out the conditions under which efficient anti-viral treatments and vaccines will be introduced into medical practice. Drawing on the lessons of anti-HIV and hepatitis C therapies - where effective drugs did not get to those in need as fast as they should have done - we should ensure broad access to potentially lifesaving drugs or vaccines without delay.
Promising antiviral drugs are coming through the pipeline. Remdesivir for example, is in phase III. Meanwhile, the first vaccines candidates are now in phase I, with any that are found to be safe and immunogenic expected to be expedited through clinical development. Given this progress, rather than waiting until they are approved, negotiations about fair pricing of anti-COVID-19 products should be initiated as soon as possible.  
Finally, a key factor in navigating the route out of lockdown will undoubtedly be citizen ownership of the roadmap.  The scientific and economic bases underlying exit measures should be transparent and adequately communicated with the support of education experts. Making European citizens pandemic-savvy should be a top-priority.
Michel Goldman is Co-director of the Institute for Interdisciplinary Innovation in Healthcare, Université libre de Bruxelles, Belgium and former executive director of the EU Innovative Medicines Initiative