Christian Ehler MEP backs research into new virus detection technology at airports and discusses whether the EU can find the scope to settle its multiannual budget and complete Brexit talks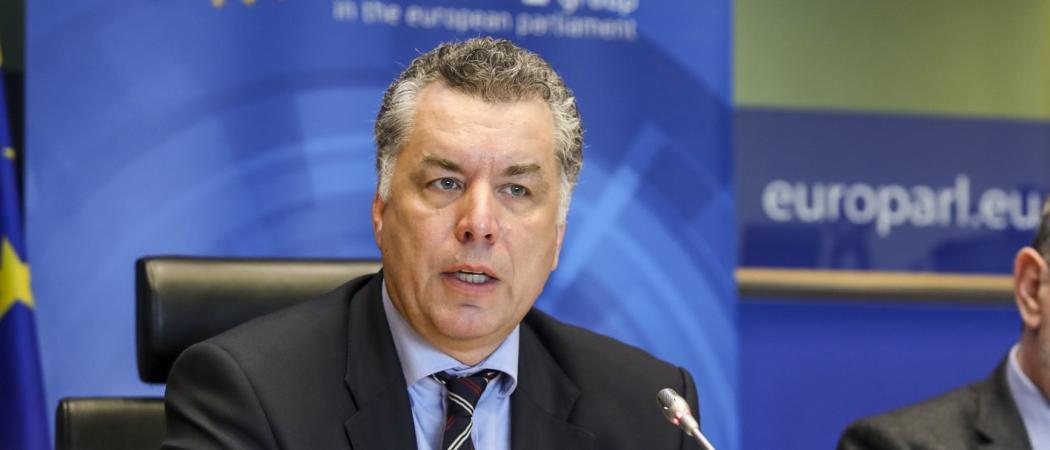 A leading member of the European Parliament is calling for a big R&D funding drive for technologies that could halt the spread of the next big epidemic.
"In the post-corona world, the big challenge will be the way we spread infection, and the difficulty of isolating people in a globalised world. Beyond the vaccine, the question of how to avoid fast contagions will be the most challenging one for us to face," Christian Ehler, a coordinator for the European People's Party on Parliament's Industry and Research Committee, told Science|Business.
Global travel means deadly infections can move anywhere in a matter of hours, he said. "What are we going to do in September or October when cases go down, but the virus or a variation of it is still with us? No one is saying we're going to eradicate this disease in 2020 and we're not going to stop flying, so we will need to adapt our airports," Ehler said.
Airport security staff are trained to search passengers for lethal weapons: they may also need to systematically look for infection. "What we could do, in due time using new technologies, is detect whether someone has fever or a respiratory illness. You could run very quick tests to figure out if what they have is a seasonal illness or something more serious," he said.
Ehler praised EU Research Commissioner Mariya Gabriel as the "unsung hero" in Brussels, having moved quickly in recent weeks to unlock millions of euros of coronavirus research funding.
To develop these ideas, Ehler is calling on the European Commission to launch a funding prize of around €30 million for research into ways of rapidly detecting people who are carrying serious infectious diseases at airports.
Brussels bandwidth
Ehler and his 704 MEP colleagues are now facing up to the challenge of keeping parliament functioning during the pandemic.
The assembly will try to assemble this week over videoconference, to vote on emergency legislation to fight COVID-19.
Ehler said the other business of Brussels will continue despite the strain of coronavirus, with preparatory meetings on the next long-term EU budget still being held. "We're all in a working mode," he said.
The MEP is hopeful EU leaders, despite firefighting on a massive scale to contain the raging coronavirus, will find time to agree on an EU budget to come into force on January 1, with sizeable money for Horizon Europe, the 2021-2027 research programme. "As a former catholic, I'm obliged to [believe in] miracles," he said.
But one issue that may fall down the Brussels agenda for a while is the EU's future trade arrangement with the UK, with strong suggestions now coming from London and Brussels that politicians won't find the bandwidth to see out talks before the end of the year.
Talks were put on hold last week after the EU chief Brexit negotiator Michel Barnier tested positive for the virus.
Ehler fears a protracted negotiation into next year will hurt both sides. "The UK is a crucial part of research into infectious disease; current events only underline how important it is to have UK in the EU research programme," he said.
"We should do all we can do to get an agreement this year. UK researchers are already in a limbo state and are being excluded from consortia. This would get worse if there's no deal," he said.