Most students in Europe can't get to their campuses, and universities are scrambling to put together digital systems needed for remote learning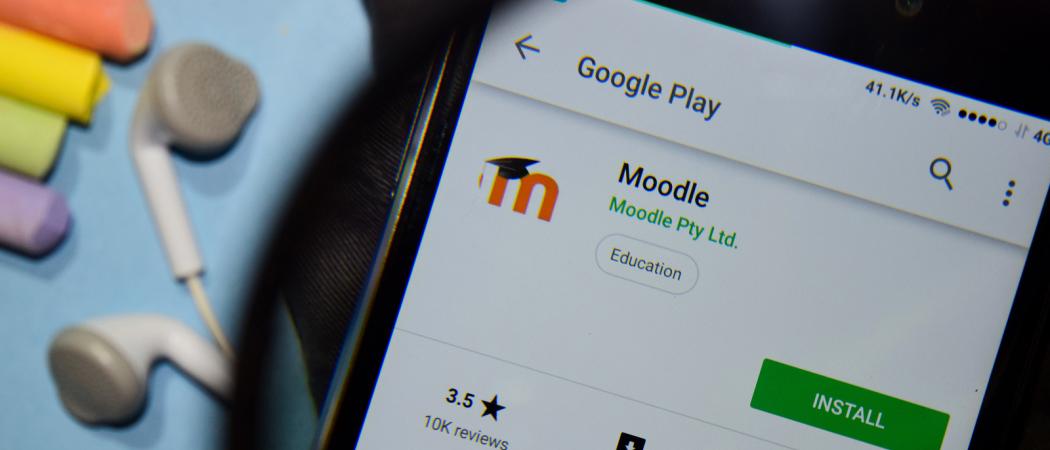 Universities across Europe are grappling with digital problems, after the COVID-19 pandemic forced campuses to shut down and move research and teaching online.
Digital capabilities are not distributed equally across European universities, and deficiencies have delayed implementing systems for online teaching. Bandwidth and student access to computers is also an issue.
According to UNESCO, since the outbreak of COVID-19 began, some 1.37 billion students in 138 countries worldwide have been affected by school and university closures. Nearly 60.2 million school teachers and university lecturers are no longer in the classroom.
Italy was the first country in Europe to completely shut down its universities and move teaching online. So far, students have reacted well to online courses, according to Gianluca Brunori, a professor of food policy and bioeconomy at the University of Pisa. "My personal experience is positive, students react very well," Brunori told Science|Business.
But access has not been equal, moving the Italian government to announce an €85 million aid package to support distance learning and to improve connectivity in isolated areas.
The most common technical problem is slow internet connections, with video feeds freezing, making for a bumpy course experience. Because of low bandwidth and congested airways, "it is not always possible to keep all the cameras open," Brunori said.
In a physical classroom setting interaction is more dynamic and course instructors can stimulate feedback from students more easily. According to Brunori, with online courses "teachers need to find creative ways" to encourage students to ask questions and float new ideas. "The main bottleneck is in the need for teachers to adapt their teaching methods to the instrument," he said.
Overall, Brunori is optimistic about how all this experience could actually help universities improve their ability to teach and conduct meetings online. "A lot could be done, and now some of us are starting to recognise it," he said.
Brunori is asking his students to do more research online and make more use of digital resources for finding articles relevant to a given subject, or images and videos illustrating a concept. "I have the feeling that this experience will change irreversibly the way teaching is done in the university," he said.
Still setting up
At Babeș Bolyai University in Romania, departments are still setting up online systems to carry on teaching in the spring semester, which started only a few weeks ago.
Students in distance learning programmes already had access to the online e-learning service Moodle, and professors were uploading video recordings of lectures and study materials. But full-time students did not have accounts on the platform, and IT technicians in each department scrambled to set them up after it became clear the university was to extend its self-imposed shut down beyond 22 March, as initially planned. Most professors and students had never used the system before.
University sources say some faculties are now setting up accounts on Zoom, an online video conferencing system. The university is also working on adjusting its syllabi to the new teaching methods. "Things are in a period of administrative set-up," the source said.
Research slowdown
To teach a seminar, Victor Cepoi, a researcher at the Faculty of Information Studies in Novo Mesto in Slovenia, records himself giving the lecture at home and then sends it to the IT department for upload onto Moodle. "It is a bit weird," Cepoi said. "I think this is a temporary solution."
Ironically, researchers in a European consortium of which Cepoi is a member, say they are unlikely to be able to complete tasks in the EU-funded project on technology and innovation diffusion across Europe.
The project requires frequent travel and focus groups in a number of European countries. Since researchers are no longer allowed to travel, progress has been slow. A steering committee of the project, due to be held in Potsdam this week, was moved online.
Even at the beginning of March, about half of the participants in focus groups held in Estonia, preferred to participate via Skype.
Since then, Cepoi has tried to organise focus groups online, but that has proved to be difficult. Researchers have sent out requests, but interviewees are not responding. "We will send requests again and see if people can participate via Skype," he said.
The project is supposed to end in August, but researchers are already considering a deadline extension or completing the project with fieldwork in fewer countries than planned.
Digital faculty
Eva Fodor, pro rector for social sciences at Central European University (CEU) in Budapest, said her school is "quite well-equipped" in terms of digital technologies. Staff are using Microsoft Teams to stream lectures and the university also has a centre of teaching and learning which has shifted its focus towards adapting coursework to online tools. "Our faculty is pretty digitalised," Fodor said.
While faculty and students are "not particularly happy" about the circumstances, they are not reporting major issues. "Everybody seems to be doing okay," she said.
All upcoming exams at CEU will be taken remotely, including dissertation defences. "Some already happened and they are fine," Fodor said.  
The CEU campus was split between Budapest and Vienna, after the Hungarian government forced the university to move its operations outside the country.
CEU is in the middle of moving most of its courses to Vienna, and some students came back from the Austrian capital to live in the Budapest dormitories. As they had to self-isolate for 14 days, the university bought tablets for those without access to a computer, so they can follow online courses. Students have set up a support group to provide colleagues in isolation with food and supplies.
"We are already missing the human contact," said Fodor, but the first priority of the university is to keep students and staff safe by enabling access to food, medical care and psychological support. "A lot of [students] freaked out but we want to make sure they graduate," she said.