Data from Germany and UK show BioNTech and AstraZeneca vaccines induce a broad immune response in early trials. Meanwhile UK government continues to go it alone in striking advance purchase deals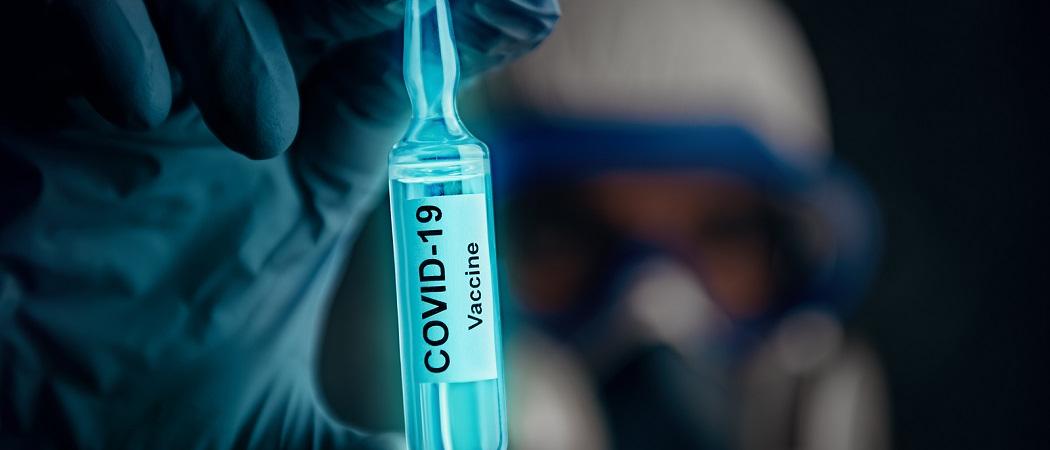 AstraZeneca and BioNTech have reported positive data from ongoing phase I/II trials of their COVID-19 vaccines, with both being shown to be safe and to induce a broad immune response against the virus.
The results on the AstraZeneca vaccine AZD1222 were published in The Lancet on Monday by researchers at Oxford University who are conducting the trial. The adenoviral vectored vaccine induced strong antibody and T-cell immune responses up to the data cut-off of 56 days post vaccination.
Meanwhile, BioNTech published data from the German arm of the phase I/II study of its mRNA vaccine as a preprint on Biorxiv, reporting for the first time that the product generated strong T cell responses. This follows on from the publication earlier this month of data from the US arm of the trial showing the vaccine provokes a strong antibody response.
The ability to elicit a T cell response in addition to promoting production of antibodies, is seen as increasingly important, given increasing evidence that antibody responses to COVID-19 are extremely variable and in many cases, short-lived.
 Andrew Pollard, chief investigator in the AstraZeneca trial said the results are "an important milestone" on the path to getting a vaccine. "The immune responses observed following vaccination are in line with what we expect will be associated with protection against the SARS-CoV-2 virus, although we must continue with our rigorous clinical trial programme to confirm this," he said.
The Oxford researchers noted some limitations, including that more research is needed to confirm the findings in different groups, including older people, those with other health problems, and in ethnically diverse populations.
Such participants are being recruited in the ongoing phase II and III trials in the UK, Brazil and South Africa. In the phase I/II trial, which took place at five centres in the UK, 91 per cent of the 1,077 volunteers were white, and the average age was 35 years.
There were no serious adverse effects from the AstraZeneca vaccine, though 70 per cent of people in the trial developed either fever or headache. The researchers said this could be managed with paracetamol.
"We are encouraged by the phase I/II interim data showing AZD1222 was capable of generating a rapid antibody and T cell response against SARS-CoV-2. While there is more work to be done, today's data increases our confidence that the vaccine will work and allows us to continue our plans to manufacture the vaccine at scale for broad and equitable access around the world," said Mene Pangalos, executive vice president of biopharmaceuticals R&D at AstraZeneca.
Whilst the AstraZeneca data are encouraging "there is still a long way to go before we can herald the arrival of a successful coronavirus vaccine," said Jonathan Ball, professor of molecular virology at Nottingham University, who was not involved in the trial.
Ball cautioned that there is still a great unanswered question, which is what sort of immune response is needed to prevent the virus spreading. "It is unclear whether the levels of immunity can protect against infection," he said.
BioNTech, which is based in Mainz, said the latest data indicate there is a strong potential for its vaccine to promote T cell-mediated anti-viral activity.
"The preliminary data indicate that our mRNA-based vaccine was able to stimulate antibodies as well as a T cell response, at remarkably low dose levels. We believe both may play an important role in achieving effective clearance of a pathogen such as SARS-CoV-2," said Ozlem Tureci, chief medical officer and co-founder of BioNTech.
BioNTech and its development partner, US pharma company Pfizer, are now determining the dose level for a phase IIb/III trial in up to 30,000 participants, that is expected to begin later this month.
Making the announcement, the two companies said they expect to be ready to seek conditional marketing approval or some form of regulatory access to the market as early as October 2020, and to have manufactured 100 million doses of vaccine by the end of the year.
UK sticks to go it alone stance
As the BioNTech data were published the UK became the first country to strike an agreement to access the vaccine, making an advance purchase agreement to buy 30 million doses.
Ugur Sahin, CEO and co-founder of BioNTtech said this is likely to be the first of many, "We are in advanced discussions with multiple other government bodies and hope to announce additional supply agreements soon," he said.
The UK government also signed a deal with the French vaccines company Valneva, to provide up to 100 million doses of its COVID-19 vaccine, to be produced at Valneva's manufacturing facility in Livingston, Scotland. The agreement will lead to new investment in the facility, generating jobs.
Valneva is one of the few companies developing a traditional inactivated whole virus vaccine against COVID-19. It is using the well-established technology that stands behind its approved IXIARO vaccine against Japanese encephalitis. Valneva's COVID-19  vaccine is less advanced than some others, but is due to start clinical trials before the end of 2020.
The UK government previously ordered 100 million doses of the AstraZeneca vaccine. It has declined to take part in the EU joint vaccines procurement exercise being headed by the European Commission, despite being eligible to benefit from the €2.3 billion emergency fund that is to be used for down payments.
In a further major development for one of Europe's leading COVID-19 vaccine developers, the UK pharma company GlaxoSmithKline (GSK) said it is to invest £130 million in Curevac equity, and will put in a further £104 million cash to fund research and development of the company's mRNA vaccines.
In addition, GSK is making a one-off payment of £26 million to reserve capacity at Curevac's commercial scale mRNA vaccines manufacturing facility, which currently is under construction in Tubingen.
While the agreement explicitly excludes CureVac's COVID-19 vaccine, it does involves the two companies pooling their mRNA expertise, and with GSK now owning 10 per cent of CureVac, gives the UK pharma a stake in one of the most advanced COVID-19 vaccines.
The investment by GSK follows the announcement last month by the German government that it was to invest €300 million in CureVac.