Leaders of six top European research organisations say COVID-19 epidemic highlights need for broader, sustained research into virology, vaccines and the impact of globalisation on the spread of infections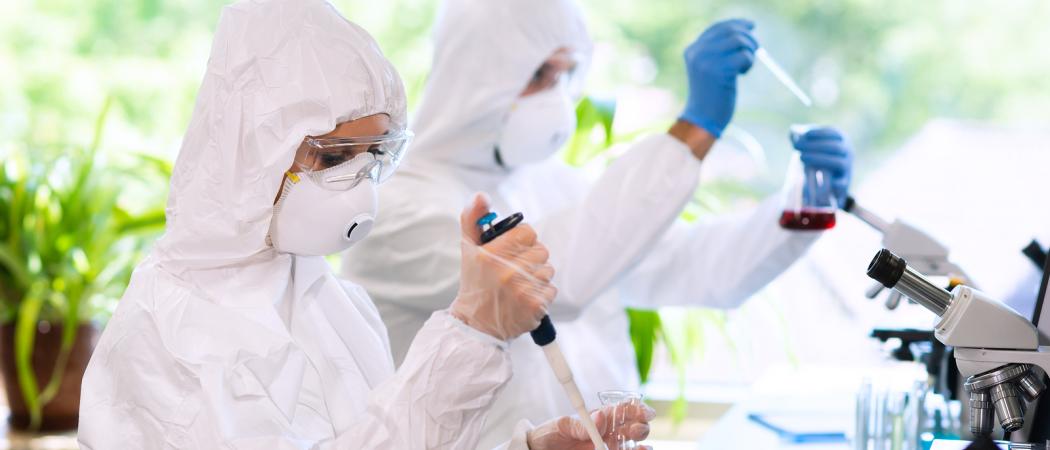 With the COVID-19 coronavirus epidemic spreading globally, six of Europe's biggest national science administrators called on governments to adopt a long-term approach to funding research into the biology, economics and sociology of viral infections.
"We need long-term investment to better understand the virus" and how to manage it and other respiratory viral infections, said Otmar Wiestler, a medical doctor and president of Germany's Helmholtz Association. "We must learn how we handle these situations, because it's quite likely that new viruses will emerge," he said.
Global infections are the new normal, and we must be prepared, said Martin Stratmann, president of Germany's Max Planck Society. "We had the HIV crisis. We had SARS. We had Ebola. This time, it's not that deadly; it could have been worse." But a factor highlighted by COVID-19 is how quickly an infection arising in one city in China becomes a global problem due to travel and trade.
The virus has spread around the world in weeks. "Thirty years ago it would have stuck in Wuhan," Stratmann said. Dealing with that requires a broad programme of research into virology, vaccines, economics and sociology.
Their comments, in an interview with Science|Business, suggest that policy makers – while handling the immediate crisis – are also starting to think about the long-term implications.
Europe has several leading research centres for virology, but much of the attention in the past has been on high-profile infections, such as hepatitis C and HIV. While those efforts have been successful, "What we lack is research into some of these ordinary respiratory viruses," including influenza, said Wiestler. "We need to understand more about the basic mechanisms."
'G6' meetings
The research leaders were in Brussels 3 March for discussions with EU officials about research policy generally, but in response to the COVID-19 crisis the topic often touched on virology. Alongside Helmholtz and Max Planck, four other big national organisations, France's National Centre for Scientific Research (CNRS), Germany's Leibniz Association, Italy's National Research Council (CNR) and Spain's Council for Scientific Research (CSIC), were represented. Together, they call themselves the G6, and are at the core of Europe's research capacity with, collectively, 134,500 staff, 44 Nobel prize winners, and annual budgets of about €14 billion – more than the European Commission deploys for R&D.
Since 2018, the six organisations have been banding together to try to speak with one voice on EU research policy – generally advocating for bigger budgets for fundamental science, a focus on supporting the best research, and providing adequate support for research infrastructure, international cooperation and "good governance" in science.
With COVID-19 in the headlines, the G6 leaders switched their attention to outlining some of the major research challenges in viral infections. Indeed, for the group, the coronavirus crisis highlights the importance of basic research – and is something for EU politicians "to reflect when deciding the budget allocations" for the EU's next seven-year budget, said Luca Moretti, head of CNR's Brussels office.
One problem they highlighted is the need to provide stability for researchers in virology and coronaviruses. For instance, Spain's National Centre for Biotechnology (CNB-CSIC) has been studying the family of coronaviruses – which includes MERS (middle east respiratory syndrome) and SARS (severe acute respiratory syndrome), as well as influenza and colds – for more than 30 years. The centre has developed some of the basic tools now being used in COVID-19 studies around the world. But the fashionableness of coronavirus research has ebbed and flowed over the years, and in some cases the researchers had to call their work by another name to attract enough grants to sustain the €20 million effort. "The economics of dealing with this research is very difficult," said CSIC president Rosa Menéndez.
In Wiestler's estimation, for COVID-19 "we are far from having any specific treatment." He cited rapid work in China, Europe and elsewhere, focusing first on finding whether any existing antiviral drugs are safe and effective in treating this virus.
Vaccines are another major strand of research, with 20 programmes in train globally and new funding announced in just the past week by EU, UK, German and other governments.
Wiestler said, "It's quite likely this coronavirus infection will accompany us for years to come. During each winter season it will probably come up again." That means that as with flu, it is essential to develop a vaccine. But beyond research in academic labs, there is the challenge of speeding vaccine candidates through clinical trials to approval. "The first [candidates] will be available [for clinical trials] in two to three months, but it will be at least a year before a vaccine can be approved. The bottleneck is not development. The bottleneck is regulatory approval," said Wiestler.
An EIC role?
A related point, said Menéndez, is incentivising industry to develop the treatments and vaccines. Delivering new treatments, "Is not in our hands – it depends on how much the pharmaceutical industry is willing to take the risk." Stratmann suggested the EU's programmes for small-company finance, for instance, the European Innovation Council, could help biotech start-ups move faster in drug and vaccine development for COVID-19.
Research is also needed into the economics and sociology of disease transmission.  For instance, the growing problem of anti-vaccine sentiment could prove a major problem in future infections. "There must be further activity on the acceptance of vaccination – how to behave in a globalised world," said Matthias Kleiner, Leibniz president.
CNRS President Antoine Petit pointed to the need for research on crisis management. "How do we avoid a panic? We should use the social sciences and humanities to understand and prevent [panic]," he said.
And then there's policy research. COVID-19 has highlighted a major downside of globalisation. "It raises the question of the independence and sovereignty of Europe. Tomorrow we could have another crisis, and this shows how dependent we are on China," said Petit.
Stratmann agreed the episode has highlighted how much of the global drug supply chain starts in China, likewise the manufacture of protective clothing and face masks. "The global dependency is so heavy; that has to be looked at more carefully," he said.