A World Trade Organisation waiver on intellectual property will not overcome immediate vaccine shortages. Compulsory licensing is a better approach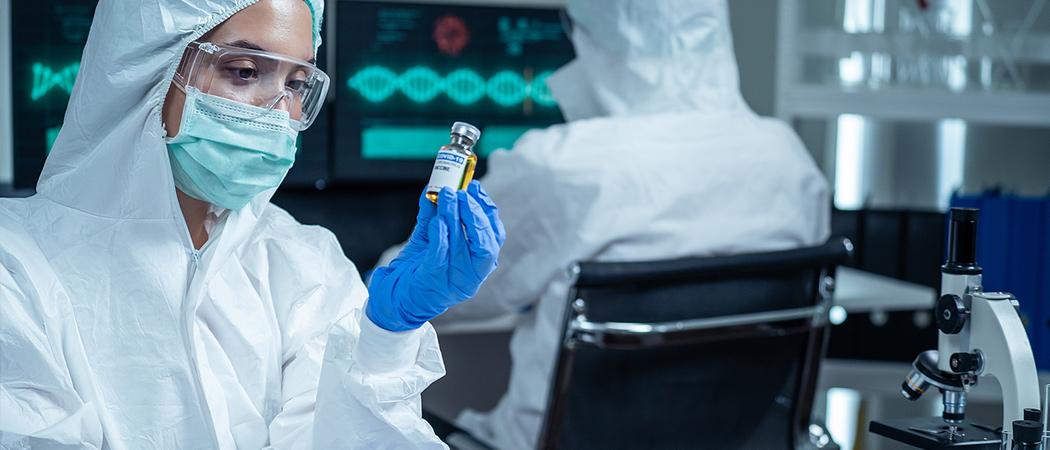 A patent waiver will not help guarantee COVID-19 vaccines equity around the world and instead richer countries should back compulsory licensing, says a new report by the European Federation of Academies of Sciences and Humanities (ALLEA).
The patent waiver is being discussed by the World Trade Organisation, but a statement published by ALLEA today says this will not end vaccination bottlenecks in the short-term.
Instead, ALLEA recommends the EU, the US and other rich nations to set up compulsory licensing schemes to speed up local manufacturing and distribution of vaccines in low- and middle-income countries. In addition, richer countries should ramp up investment in vaccination campaigns.
"The low level of COVID-19 vaccinations in the global south is ethically unacceptable and risks prolonging the pandemic," ALLEA said.
Earlier this year, US president Joe Biden said countries should waive intellectual property rights for COVID-19 vaccines, while EU leaders were of the opinion that waivers would not help increase access to vaccines.
Member states were in favour of a deal with pharma companies to licence the production of cheaper generic versions in poorer countries.  European Commission president Ursula Von der Leyen said the EU can discuss "any proposal that addresses the crisis in an effective and pragmatic manner."
Alain Strowel, UC Louvain professor of intellectual property law and lead author of the ALLEA statement, said the patent waiver that is being discussed at the WTO would suppress the obligation of countries to protect IP rights on a broad range of vaccines, therapies and medical technologies related to COVID-19.
However, the proposal would not ensure that developing countries can effectively benefit from these inventions and related know-how. In addition, the WTO process would take too long for a waiver to help overcome immediate vaccine shortages.
Strowel told Science|Business it could take at least another year for the WTO to reach an agreement on the patent waiver. "How can you consider that to be a solution to a crisis that is happening now," he said.
Changes to international intellectual property rules would require consensus among the 164 members, which then needs to be translated in national law.
"Politicians are probably a little bit naïve in considering that a patent waiver is the right solution for the future," said Strowel. "The problem is that scientists and politicians have grasped this issue in a way that does not consider legal issues."
Instead of pursuing the very lengthy WTO process, the EU should negotiate better deals with vaccine manufacturers. The Commission came under fire for its failure to disclose the terms of contracts for COVID-19 vaccines, which did not impose sharing of intellectual property rights.
Countries were competing against each other to get their hands on vaccines as fast as possible and pharmaceutical companies had the negotiating leverage. "There was competition between countries; that probably led to those suboptimal solutions," said Strowel.
But the EU can still negotiate better and include IP sharing obligations in future contracts. "They can still negotiate better solutions," said Strowel.
According to the ALLEA statement, the WTO waiver debate has opened the possibility of other fixes to the international IP system that may benefit healthcare.
WTO rules on compulsory licensing of health-related patents should be amended, while the EU should adjust its protections for patents and trade secrets to streamline compulsory licensing on pharmaceutical products, including vaccines, the statement says.