Report on March 12 warned of up to 250,000 deaths but lockdown did not happen until more than a week later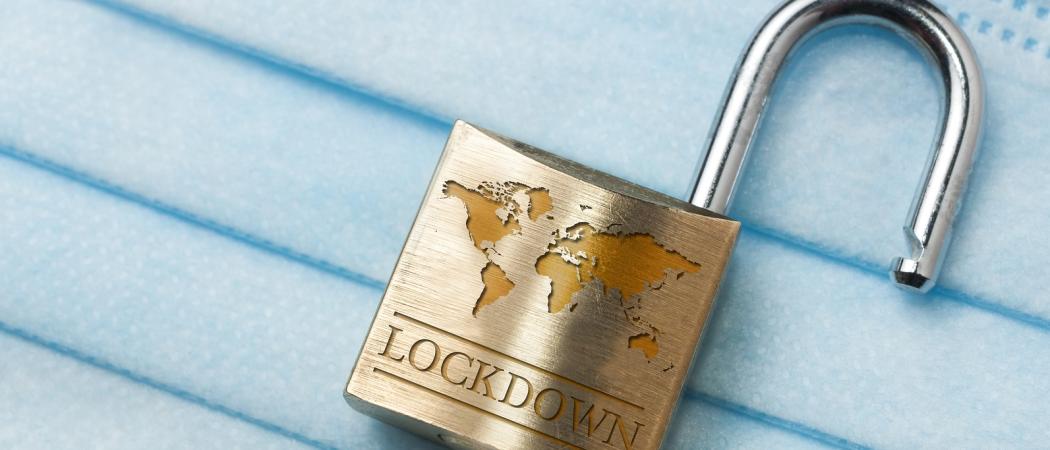 A scientist whose advice was crucial to the decision to send the UK into lockdown has defended his projections for COVID-19, but admitted they lacked precise data on the scale of the outbreak.
"We, frankly, had underestimated how far into the epidemic this county was," Neil Ferguson, an epidemiologist at Imperial College London told MPs Wednesday, while describing events leading up to the UK's March 23 lockdown.
Ferguson and his group published a report warning of hundreds of thousands of deaths without stringent restrictions, and his model is credited with having greatly influenced many governments' response to the pandemic.
After the UK shut down, Ferguson predicted a death toll of between 7,000 and 20,000 but, as he told members of the Science and Technology Committee, the virus was already much further ahead in March than anyone realised.
Explaining why that estimate had been so far out, Ferguson said, "We didn't have enough data to understand the transmission. There were a lot more infected people around than expected. We [also] made the rather optimistic assumption that somehow the elderly would be shielded," he said. 
Ferguson, who served on the government's Scientific Advisory Group on Emergencies before resigning last month for allegedly breaking lockdown rules, said the number of deaths in the UK would have been halved if lockdown had been introduced a week earlier. The death toll in the country is currently at 41,128.
One of Sweden's most senior epidemiologists, Johan Giesecke, is a critic of the Ferguson's modelling, arguing it has had too much sway on the COVID-19 response.
"Epidemiologists and modellers have had too great a power in UK," he told MPs. "I think it has been a more balanced approach in other countries," said Giesecke, former state epidemiologist for Sweden and professor emeritus at Karolinska Institute.
England's chief medical adviser, Chris Whitty, argued now is not the time to be making such assessments. It is important to look back at "how we improve on what we do. Part of the problem at that stage is that we had very limited information about this virus," he said.
The COVID-19 response can be better guided now there is more data, Mark Woolhouse, professor of infectious disease epidemiology at Edinburgh University, told the committee. "The response from now on has to be data-driven," he said.  
Woolhouse said scientists gave the best advice they could to politicians before lockdown, while working with incomplete information.
"In the situation we found ourselves in, we couldn't think of anything better to do [than lockdown]. The epidemic was doubling in size every three to four days. It was important to move fast," he said.
Moving into the next phase of the pandemic, Woolhouse warned that policymakers had become too fixated on the reproduction rate, or R, of coronavirus – the number of people a person with the virus infects - and needed to focus more on the risks faced by individuals.
"Perhaps we've created a monster here with R. There is very, very close attention paid to R and less attention paid to other factors, like risk. The risk of coronavirus is vastly, disproportionately greater for older people," he said.
The chance of dying from COVID-19 for over 75s is 10,000 times higher than for young children, said Woolhouse.
The scientist said it would take time before there was a "full reckoning" of the COVID-19 impact on lives, but he fears that a secondary health crisis could prove worse than the first wave of the pandemic.     
"The indirect effects of Ebola were considerably worse than the disease; to a degree, I fear the cost of lockdown could be worse than the [COVID-19] disease itself," he said.