Latest: European Commission close to advance purchase deal for 300M doses of Sanofi/Glaxo COVID-19 vaccine and says more agreements on the way
The coronavirus pandemic is disrupting universities and research institutes across the world. But the same institutions are also working very hard to find out how the disease can be stopped and its effects mitigated.
Follow this live blog for the latest updates on how the crisis is impacting research and innovation, and what governments, funders, companies, universities, associations and scientists are doing to stop or cope with the pandemic.
12:10 CET, 03 August: European Commission close to advance purchase deal for 300M doses of Sanofi/Glaxo COVID-19 vaccine and says more agreements on the way
The commission has concluded talks on an advance purchase agreement that will see it use money from the emergency support instrument to secure 300 million doses of a COVID-19 vaccine being developed by Sanofi and GlaxoSmithKline. The contract will ensure supplies for all EU member states that choose to purchase the vaccine, once it is shown to be safe and effective. Commission president Ursula von der Leyen said, "[This] is a first important cornerstone of a much broader European vaccines strategy. More will follow soon. We are in advanced discussions with several other companies. While we do not know today which vaccine will work best in the end, Europe is investing in a diversified portfolio of promising vaccines, based on various types of technologies."
Sanofi is leading the clinical development and approval of the COVID-19 vaccine and expects a phase I/II study to start in September, followed by a phase III study by the end of 2020. If data are positive, approval could be achieved by the first half of 2021.
In parallel, Sanofi and GSK are scaling up manufacturing to produce up to one billion doses per year overall. The vaccine will be manufactured in European countries including France, Belgium, Germany and Italy.
14:21 CET, 31 July: German biotech BioNTech to supply Japan with 120M doses of COVID-19 vaccine
BioNTech and its pharmaceutical partner Pfizer have struck a deal with the Japanese government to supply 120 million doses of their BNT162 COVID-19 vaccine, with deliveries of planned for the first half of 2021, assuming the product is safe and effective in clinical trials.
The advance purchase agreement is part of Japan's preparations to ensure the Tokyo Olympics, which should now be in full swing, can go ahead this time next year.
"In bringing the world together at one place, for centuries, the Olympic Games have been a symbol of a global community. As a renewed version of that very spirit, the 2020 Tokyo Olympics may become a symbol for all of us for how all nations around the world can overcome a global pandemic threat together. We are proud and honoured that our vaccine candidate may contribute to the efforts undertaken by the government of Japan to turn this vision into reality," said Ugur Sahin, CEO and co-founder of BioNTech. 
On July 27, Pfizer and BioNTech announced they are now starting a phase II/III clinical study in up to 30,000 participants aged 18 – 85 years, at 120 sites around the world. If positive, the two companies say they are on track to file for approval as early as October 2020 and if successful to supply up to 100 million doses worldwide by the end of 2020, and approximately 1.3 billion doses by the end of 2021.
14:28 CET, 30 July: 

Johnson & Johnson COVID-19 vaccine provides robust protection in preclinical studies
A study published today in the science journal Nature shows Johnson & Johnson's COVID-19 vaccine elicits a strong immune response that protects against subsequent infection in preclinical models. Based on these results, a first-in-human phase I/II clinical trial now underway in US and Belgium, and a phase III clinical trial is expected to commence in September.
Planning is also underway for a phase IIa study in the Netherlands, Spain and Germany, and a phase I study in Japan.
The vaccine elicited a robust immune response as demonstrated by neutralising antibodies, successfully preventing subsequent infection and providing complete or near-complete protection in the lungs from the virus in non-human primates.
"We are excited to see these pre-clinical data because they show our SARS-CoV-2 vaccine candidate generated a strong antibody response and provided protection with a single dose. The findings give us confidence as we progress our vaccine development and upscale manufacturing in parallel," said Paul Stoffels, chief scientific officer of Johnson & Johnson.
12:15 CET, 30 July: 

First COVID-19 project funded through the Innovative Medicines Initiative gets off the ground
The Decision project to develop an easy-to-use, low-cost, disposable test for COVID-19 that can give results within minutes, is offcially underway, following signing of the formal grant agreement by the EU's Innovative Medicines Initiative.
The idea is that the test can be used in a variety of settings, including drive-through centres, airports and at home. It will be based on Pulse Controlled Amplification, a technology that works much faster than the current PCR method of amplifying viral genetic material in samples. The German company leading the project, GNA Biosolutions, says the amplification process can take place in situ and is completed in minutes. "It's still a molecular amplification of the viral genetic material, but we can miniaturise and simplify and accelerate the process so the test can be done on-site, by anyone," said project lead Anastasia Liapis.
GNA Biosolutions previously received funding as part of an earlier IMI project, Filodiag, to develop an Ebola virus rapid diagnostic test. The Decision project hopes the first demonstrators of the disposable molecular platform and coronavirus test will be available in 2021.
13:41 CET, 29 July: 

European Commission signs €63M contract for COVID-19 antiviral remdesivir
The European Commission has signed a contract with Gilead Sciences for supplies of its antiviral drug remdesivir, now brand named Veklury. The drug is the first to be approved by the European Medicines Agency for the treatment of COVID-19. Batches of Veklury will be available from early August to member states and the UK, with the coordination and support of the commission.
Stella Kyriakides, commissioner for health said, "The commission has been working tirelessly with Gilead to reach an agreement to ensure that stocks of the first treatment authorised against COVID-19 are delivered to the EU." The commission's Emergency Support Instrument will finance the contract, worth a total of €63 million.
This is enough to treat approximately 30,000 patients with severe COVID-19 symptoms. It will cover current needs over the next few months, while ensuring a fair distribution at EU level, taking into account advice from the European Centre for Disease Prevention and Control.
The commission is now also preparing a joint procurement for further supplies of Veklury, expected to cover additional needs and supplies from October onwards.
11:30 CET, 29 July: 

Sanofi and Glaxo do deal with UK government for up to 60M doses of COVID-19 vaccine
UK pharma company GlaxoSmithKline and French counterpart Sanofi have reached an agreement with the UK government to supply up to 60 million doses of the COVID-19 vaccine they are co-developing. The product is based on the recombinant protein technology used by Sanofi to produce its flu vaccine, with GSK's adjuvant to boost the immune response. Roger Connor, president of GSK Vaccines said, "We believe that this adjuvanted vaccine candidate has the potential to play a significant role in overcoming the COVID-19 pandemic, both in the UK and around the world." The UK government advance purchase agreement supports the significant investment being made to scale up development and production of the vaccine in advance of knowing whether it will be effective or not.
Sanofi is leading the clinical development and approval of the COVID-19 vaccine and expects a phase I/II study to start in September, followed by a phase III study by the end of 2020.  If the data are positive, approval could be by the first half of 2021.  In parallel, Sanofi and GSK are scaling up manufacturing of the antigen and adjuvant to produce up to one billion doses per year overall.
13:36 CET, 28 July: 

EU calls on researchers to

open up results

in

new COVID-19 'manifesto'
The European Commission wants researchers involved in EU-funded COVID-19 projects to make their data and results available "without delay".
"Make scientific papers and research data available in open access," says the commission's "manifesto", published on Tuesday. Coronavirus research data should be uploaded to the EU's COVID-19 data site, for other researchers to access.
The commission says scientists should also grant non-exclusive royalty free licences on any intellectual property resulting from EU-funded research, for as long as the pandemic lasts. 
12:51 CET, 28 July: 

Launch of new Belgian biotech with €23M for clinical trial of COVID-19 therapy
Belgium's life sciences sector has come together to launch ExeVir Bio, a company dedicated to developing scaled down antibodies, or nanobodies, as the basis of therapies for COVID-19. From a standing start in February, the company arrives on the scene today with a €23 million series A financing led by the venture capital firm Fund+, with the Flanders Institute for Biotechnology - VIB, UCB Ventures, the venture investment arm of the pharmaceutical company, the Belgian government and several Belgian family offices, all supporting the round. ExeVir Bio will harness llama-derived nanobodies to develop antiviral therapies that provide broad protection against coronaviruses. Alongside its direct investment, UCB assisted in the generation of the lead candidate and is now producing batches of the product for clinical trials that are due to start in November.
The technology ExeVir Bio is using has been validated by Ablynx NV, the Belgian biotech that was acquired by French pharma company Sanofi for €3.9 billion in 2018. Since nanobodies are smaller than human antibodies, they can attach to parts of coronaviruses that would otherwise be inaccessible. When the lead product binds to SARS-CoV-2, the virus it is blocked from entering human cells. Torsten Mummenbrauer, CEO of ExeVir Bio, said, "With this series A financing we can rapidly advance the development of our lead compound into clinical studies by the end of the year. We are confident our llama-derived antibodies hold a key to saving the lives of patients who can become seriously ill with coronavirus."
Hilde Crevits, deputy prime minister of the Flemish government and Flemish minister for science and innovation, said, "At the early stage of this crisis, we quickly decided to support VIB in its search for a treatment for COVID-19. As a result, an important first step has now been taken to develop this treatment on a worldwide scale."
12:46 CET, 23 July: 

UK puts in £100M to makeover existing facility to manufacture COVID-19 vaccines
The UK government is making moves to ensure any successful COVID-19 vaccine can be produced at scale in the country, announcing a £100 million investment to upgrade an existing facility in Braintree, Essex, into a Cell and Gene Therapy Catapult Manufacturing Innovation Centre. When it opens in December 2021, the centre will have the capacity to produce millions of doses each month.
The new centre will complement the Vaccines Manufacturing and Innovation Centre, currently under construction in Oxfordshire, which is funded by a £93 million investment from the government. Once complete next year, the facility will have the capacity to produce enough vaccine doses to serve the entire UK population.
In addition, the government is investing £38 million to establish a rapid deployment facility, opening later this summer, that will support efforts to ensure a successful vaccine is widely available as soon as possible.
14:10 CET, 22 July:

Germany's BioNTech announces deal to supply US with up to 600M doses of COVID-19 vaccine
BioNTech has sealed a deal with the US Department of Health and Human Services and the Department of Defense to begin delivering 300 million doses of a vaccine for COVID-19 in 2021. Under the agreement, the US will get 100 million doses of BNT162, the vaccine BioNTech is developing jointly with US pharma company Pfizer, once Pfizer manufactures and obtains approval or emergency use authorisation from the US regulator FDA. The US government will pay $1.95 billion upon the receipt of the first 100 million doses and can also acquire up to an additional 500 million doses. Americans will receive the vaccine free of charge.  
"We are pleased to have signed this important agreement with the US government to supply the initial 100 million doses upon approval, as part of our commitment to address the global health threat. This agreement is one of many steps towards providing global access to a safe and efficacious vaccine for COVID-19," said Ugur Sahin, CEO and co-founder of BioNTech. "We are also in advanced discussions with multiple other government bodies and we hope to announce additional supply agreements soon." 
On Monday BioNTech announced an advance purchase agreement with the UK government for 30 million doses of the vaccine. If ongoing clinical studies are successful, Pfizer and BioNTech expect to be ready to apply for emergency use authorisation or some form of regulatory approval as early as October 2020
13.40 CET, 22 July: Nobel prize ceremony to go ahead at a social distance 
As a result of the COVID-19 pandemic, the 2020 Nobel week will adopt a new format to celebrate and pay tribute to this year's laureates. The Nobel Foundation expects to be able to go ahead with the Nobel prize award ceremonies in Oslo and Stockholm on 10 December, but the events will both comply with social distancing restrictions and take into account that only some, or perhaps no laureates, will be there in person. "On other occasions when laureates have been unable to travel to Sweden or Norway, we have enlisted the help of our embassies and consulates abroad. That might be relevant this year," the foundation said. However, the traditional Nobel reception at the Nordic Museum and the banquet at Stockholm City Hall will not take place this year, because both bring together over a thousand people in limited indoor spaces. "This year, it feels especially important to highlight the achievements of the laureates, which inspire us and give us hope for the future," said Lars Heikensten, executive director of the Nobel Foundation. "This is a very special year when everyone must make sacrifices and adapt to completely new circumstances, but we will be paying tribute in various ways to the laureates, their discoveries and contributions."
13.40 CET, 22 July: EU releases further €100M for vaccine research
The European Commission on Wednesday said it would co-fund, with €100 million, a new funding call launched by the Coalition for Epidemic Preparedness Innovations (CEPI) to support coronavirus vaccines. The new call is an extension of CEPI's second COVID-19 vaccine call for proposals launched in May. 
It is open until the end of September but proposals will be evaluated "every three weeks in order to secure research funding in a timely manner", the commission said. The EU money is part of the commission's pledge to invest €1 billion into diagnostic tests, treatments, vaccines and other prevention tools to counter the spread of the virus. CEPI, a global partnership created in 2017 to develop vaccines to prevent future epidemics, has developed a broad portfolio of candidates.
12:35 CET, 22 July:

Dutch scientists develop model to show what measures can best prevent a second wave of COVID-19
Self-imposed prevention measures such as hand-washing, mask-wearing and social distancing can help mitigate and delay COVID-19 epidemics, according to a new study by scientists at the University Medical Centre in Utrecht, funded by Horizon 2020. The findings are important in strategies to prevent a second wave of infections. Importantly, while contributing very significantly to epidemic control, many of the self-imposed prevention strategies have very limited impact on the economy compared to government-enforced social distancing measures. The conclusions are based on computer modelling of the live spread of COVID-19 over the past six months. The researchers used the model to predict the effect of various prevention measures on the number and timing of coronavirus cases. If a population quickly becomes aware of the risk and adopts self-imposed prevention measures, that can both diminish and postpone the peak number of cases, the model showed. If self-imposed prevention measures are slow to catch on, that may reduce the number of cases, but not delay a peak. Early implementation of government-imposed social distancing, however, was found to delay but not reduce the peak of a COVID-19 epidemic. "We stress the importance of disease awareness in controlling the ongoing epidemic and recommend that, in addition to policies on social distancing, governments and public health institutions mobilise people to adopt self-imposed measures with proven efficacy, in order to successfully tackle COVID-19," the researchers say.
13:34 CET, 20 July: Germany funds coronavirus research with a further €45M
The German Federal Ministry of Education and Research announced today it will invest an additional €45 million in its fast-track COVID-19 call. The funding make for better understanding the virus, supporting basic research, clinical studies, and ethical, legal and social issues related to the pandemic.
Research Minister Anja Karliczek said more research is needed to fully understand the virus and find effective therapies. It is also important to study the societal impacts of political decisions and social recommendations around pandemic, she said.
17:25 CET, 16 July: COVID-19 vaccine researchers targeted by Russian state-backed hackers
Russian state-backed hacker groups have attempted to steal information from various organisations involved in the development of COVID-19 vaccines throughout 2020, according to a new report from the UK and Canada's cybersecurity agencies. The hackers are using publicly available  malware to target government organisations, healthcare institutions and think-tanks in the UK, Canada and the US. The report suggests the attacks are likely to continue and advises organisations working on COVID-19 vaccines how to protect themselves against the attack.
17:24 CET, 16 July: New UK university loan scheme of last resort for universities facing insolvency
English universities at risk of insolvency due to COVID-19 will be able to apply for government loans on condition they agree to restructure. To get loans, universities will have to reduce administrative costs, including cutting vice-chancellors' pay, strengthen graduate outcomes, and improve the quality of their courses. The new scheme was announced following a report by the independent think tank, the Institute for Fiscal Studies, which warned 13 (unnamed) universities are facing insolvency. An independently-chaired Higher Education Restructuring Regime Board is to be set up to provide input on individual applications before education minister Gavin Williamson decides whether to offer a loan.
16:43 CET, 16 July: 

House of Lords committee hits out at

UK government snub

of

EU's £9B health plan
The House of Lords EU committee has questioned the UK government's decision not to join the proposed €9 billion EU4Health programme, conceived to increase resilience and cooperation between Europe's healthcare systems post-pandemic. EU4health, which will fight cross-border health threats such as COVID-19, allows for the participation of countries outside the EU.  In a letter to health minister Edward Argar, the committee said. "We believe that continued collaboration in this field is critical, and have particular concerns regarding a loss of cooperation on clinical trials, a smaller population pool for health research on matters such as vaccines, and reduced leverage in procurement exercises for medical equipment such as PPE." 
11:58 CET, 16 July: 

Pharma industry hits out at concept of open strategic autonomy post-COVID-19
The lobby group, the European Federation of Pharmaceutical Industries and Associations (EFPIA) has hit back at EU ambitions to foster technological sovereignty and reduce reliance on imports of strategic goods such as drugs and medical devices, saying it involves giving up Europe's comparative advantage in cutting edge, high value health interventions.
Europe will end up producing lower value products, possibly at a higher price than currently available, EFPIA claims. This follows on from the European Parliament stating its support for the European Commission's objective of designing a new EU industrial strategy to make industry more resilient to global shocks, including the reintegration of supply chains inside the EU, and increasing EU production of drugs, pharmaceutical ingredients and medical devices.
EFPIA says this focus on manufacturing autonomy may sound like an appealing quick fix to issues highlighted in the COVID-19 crisis, but is likely to actually be very detrimental, because it fails to recognise that there are very clear reasons why some manufacturing does not take place in the EU, including the higher cost base.  In addition, a focus on manufacturing fails to acknowledge that manufacturing starts with research and development and that the R&D elements of the supply chain are where the most value is generated for an economy.
11:34 CET, 16 July: 

Cancer Research UK axes jobs and research after COVID-19 cuts income by £160M
The world's largest cancer charity, Cancer Research UK, is cutting back on jobs and research in the face of an anticipated £300 million decline in fundraising over the next three years. The charity, which relies largely on income from a chain of high street shops and sponsored events, that were all closed or cancelled as a result of COVID-19 lockdown, expects a drop in income of £160 million this year alone. In the face of this, it is having to stop some research programmes, reduce the amount or scope of other activities, and is reducing its workforce by 500 roles, or around 24 per cent. Annual research spending will be cut by £150 million, to £250 million, within four to five years.
11:33 CET, 16 July: 

Research Data Alliance publishes guidelines for sharing COVID-19 data
The Research Data Alliance has published recommendations for data sharing under COVID-19. The guidelines,  created by over 400 volunteer data experts, are in line with various statements on data sharing in heath emergencies by the EU, the OECD, Wellcome Trust, US NIH and the Gates Foundation. The publication covers eight research topics, providing best practice for policymakers and funding agencies.
12:18 CET, 15 July: 

New Zealand scientists get funding for early COVID-19 test
New Zealand research institute AgResearch announced today it received government funding of €143,298 for COVID-19 detection research and €171,958 for light disinfection technology that could kill viruses. The first project will analyse microRNA to detect COVID-19 within hours of infection, even in asymptomatic people. The test will take a year to develop The second research project will test different wavelengths of light to kill the coronavirus on surfaces.
16:43 CET, 14 July: EIT Health awards eleven start-ups €5.5M to help weather COVID-19
The European Institute of Innovation and Technology (EIT) Health programme has selected eleven start-ups which will receive funding to help overcome disruptions caused by COVID-19. The money is part of a €60 million crisis response initiative launched by EIT in May. The companies, based in nine different countries, are developing cancer, infectious diseases, wound and joint care, medical imaging and cardiovascular disease products. Each will receive up to €500,000. 
16:56 CET, 13 July: 

Commission approves €80M

for

Slovak COVID-19 R&D

scheme
The European Commission has given its go ahead for a €80 million Slovak state aid scheme to support industry R&D projects and testing and production facilities for COVID-19 related products. The scheme, co-financed by the European Structural Fund, is open to companies of all sizes, excluding financial institutions. The aid will improve development and production of vaccines, medical equipment and products and protective equipment.
13:11 CET, 13 July: 

OECD

calls for

better

national

coordination

of

COVID-19 res

earch
In a policy brief, the OECD gives an overview of best practice in responding to the pandemic, highlighting the need for strong research and policy coordination within countries. The COVID-19 crisis has pushed governments to launch fast-tracked research proposals, and this runs the risk of duplicating effort or missing opportunities, resulting in slower progress and wasting money, the report says. OECD stresses the need for greater clarity and visibility of funding opportunities and notes that joining forces and sharing information at the national level also eases and supports international cooperation initiatives.
15:12 CET, 10 July: 

£1.1M for projects using space data to support remote communities during the pandemic
The UK government and the European Space Agency (ESA) have announced £1.1 million in funding for three projects using space-enabled technologies and services to support the response to the coronavirus pandemic.
In one, the space company Skyports will work with NHS Highland, which serves a group of islands off the west coast of Scotland, using drones to deliver medical supplies and samples. In another project, Stevenson Astrosat, based in Musselburgh, Scotland, is developing Isolation +, which uses advanced space data analytics, combined with relevant ground information, to identify 'hidden' vulnerable communities. This will allow voluntary organisations and local authorities to target support to those who are exposed to the impacts of Covid-19 through poverty and age.
An initial £2.6 million was made available and the first three projects have received a total of £1.1 million. The UK Space Agency and ESA are to fund further bids, with the call remaining open until 30 September 2020. 
15:06 CET, 9 July: 

Health Canada

approves

world-first immune boosting

p

hase

III

trial in COVID-19
Health Canada has approved a world-first phase III trial, attempting to boost the immune systems of cancer patients, to protect them against COVID-19. The trial, led by UK biotech Immodulon, is testing its IMM-101, which is designed to stimulate the natural arm of the immune system. It is hoped this could prevent severe COVID-19 infections. The nationwide trial is being funded with C$2.8 million (€1.8 million) from the Canadian Cancer Society and other backers.
16:53 CET, 8 July: 

Gilead opens international call on COVID-19
Gilead launched an international call for proposals to study the impact of COVID-19 and test the safety of its antiviral drug remdesivir, which recently received conditional approval in Europe. Projects lasting up to 9 months should collect data on the impact of COVID-19 in vulnerable populations, such as people living with HIV and also study long-term consequences of COVID-19 infection. Projects can also focus on testing the safety and effectiveness of remdesivir. Awardees are eligible for grants up to $250,000. Application deadline: 3 August. For more funding opportunities, see our database of COVID-19 calls for proposals.
12:54 CET, 8 July: 

AI specialist

Intellegens

receives grant

to model COVID-19 data
AI company Intellegens has received funding from Innovate UK to model COVID-19 data, with the aim of improving management of future pandemics. Combining data from different countries and applying a deep-learning algorithm, Intellegens will build an interactive tool to predict the progression of pandemics, as a decision support tool for policy makers, companies and healthcare providers. The AI tool will have a dashboard summarising geographic distribution, timing and patient characteristics. Users will be able to use the system to assess how particular policies might impact outcomes.
12:52 CET, 8 July: 

Osivax

gets

€30M from EIC and Bpifrance for

coronavirus and flu vaccines
French biotech company Osivax has raised over €30M in a mixture of grants and equity to support the development of a universal coronavirus vaccine and to advance its flu vaccine. The European Innovation Council awarded the company a €2.5 million grant and invested €15 million in equity as part of a larger series B private round. In addition the French government investment bank Bpifrance awarded a €15.1 million grant to a consortium led by Osivax, to support its coronavirus vaccine programme. The Cochin Vaccine Evaluation Centre will conduct the phase I and phase IIa trials, and the National Institute of Health and Medical Research (Inserm) will run immune analyses on human samples.
13:18 CET, 7 July: 

Novavax awarded $1.6B by US government to take forward CEPI-funded COVID-19 vaccine
US vaccine company Novavax announced it has been selected to participate in Operation Warp Speed, the US government programme to promote development of COVID-19 vaccines, and has been awarded $1.6 billion to complete late stage clinical development and deliver 100 million doses of its vaccine NVX CoV2373, as early as late 2020. A phase I/II clinical trial of NVX-CoV2373 in 130 healthy participants 18 to 59 years of age, which began in Australia in May, is being supported by up-to $388 million funding from the internationally-funded Coalition for Epidemic Preparedness Innovations (CEPI). The preliminary immunogenicity and safety results from the Australian trial are expected at the end of July, and the Operation Warp Speed agreement will fund further clinical development, including a phase III clinical trial with up to 30,000 subjects beginning this autumn. The $1.6 billion investment supports the Novavax vaccine, "all the way through to manufacturing 100 million doses for the American people," said US Health and Human Services secretary, Alex Azar.
14:27 CET, 6 July: EIB and CureVac sign €75M loan agreement for

COVID-19 vaccine
Following an announcement in March, the European Investment Bank (EIB) and German vaccines developer CureVac have agreed a €75 million loan deal, to support clinical development of the company's COVID-19 vaccine and to expand manufacturing capacity at the production facility in Tübingen. The loan, to be drawn down in three tranches against certain milestones, comes from the Infectious Diseases Finance Facility of the Horizon 2020 research programme. Last month, the German government announced it is to invest €300 million in CureVac, as part of its Corona Economic Stimulus and Future Technologies Package
14:26 CET, 6 July: 

Commission

approves

€2M state aid for Austrian COVID-19 R&D
The European Commission approved a total of €2 million in state aid for grants to fund clinical development of two drugs that are being repurposed to treat COVID-19. Vienna-based Apeptico will be awarded €840,000 for a clinical trial of its synthetic peptide drug Solnatide in treating severe lung dysfunction in COVID-19 patients, after it was approved for compassionate use in respiratory symptoms of the infection in April. Another biotech, Panoptes, is getting €1.2 million to conduct a trial of PP-001, which is in development for treating inflammatory eye diseases,  in the treatment of COVID-19.  The company says that in addition to anti-inflammatory effects, PP-001 acts as an antiviral.
13:22 CET, 6 July: 

Ireland invests €4.8M in COVID-19 research hub
The Irish government is investing €4.8 million in an interdisciplinary collaboration at Trinity College Dublin to investigate the immune response to COVID-19. The research will seek to understand why some people are more susceptible to COVID-19 infection than others, and develop, validate and deploy rapid antibody testing in Ireland, to identify previous infections in healthcare workers and in the general community. This will provide key data on epidemiology of the infection in the Irish population and allow identification of individuals who are likely to be immune and therefore safe to return to work. The collaboration also has support from the AIB bank, which in April committed €2.4 million to set up the COVID-19 research hub at Trinity College.
11:19 CET, 6 July: 

UK universities facing losses of between £3B - £19B as a result of COVID-19
The independent think tank the Institute for Fiscal Studies says the total size of UK university sector losses as a result of COVID-19  is highly uncertain, with estimates that long-run losses could come in anywhere between £3 billion and £19 billion. The biggest losses are likely to stem from falls in international student enrolments, which will cost between £1.4 billion and £4.3 billion, with a central estimate of £2.8 billion, and increases in the deficits of university-sponsored pension schemes of up to £7.6 billion, with a central estimate of £3.8 billion.
In addition, the sector faces lockdown-related losses of income from student accommodation and conference and catering operations, as well as financial losses on long-term investments. The large sector-level losses mask substantial differences between institutions. In general, institutions with a large share of international students and those with substantial pension obligations are most affected. These tend to be higher-ranking institutions.
16:07 CET, 3 July: 

R

emdesivir

approved as first drug labelled for use against

COVID-19
The European Commission announced conditional marketing authorisation for the antiviral drug remdesivir as the first specific treatment for COVID-19 infections, following an accelerated review by the European Medicines Agency. There is no evidence that remdesivir has any effect on mortality, but it has been shown to reduce the amount of time patients spend in hospital. Health commissioner Stella Kyriakides is reported to be negotiating with the drug's developer Gilead Sciences, for supplies of remdesivir.
14:55 CET, 3 July: 

ETH Zürich launches

call for

Swiss/Asian

COVID-19 collaborative projects
ETH Zürich has announced a funding call for COVID-19 research in any discipline supporting collaborative projects between researchers from Switzerland and the ASEAN region. Applicants will be eligible for up to CHF25,000 (€23,516). Applications close on 30 August 2020. For more funding opportunities, see our database of COVID-19 calls for proposals.
11:56 CET, 2 July: Austria gives CEPI €2M for COVID-19 vaccines
The Coalition for Epidemic Preparedness Innovations (CEPI) confirmed it received a €2 million donation from Austria to support development of COVID-19 vaccines and help ensure equitable global access. The donation, the first Austria has made to CEPI, is part of the pledge made by the country on 4 May in the global COVID-19 fundraising event led by the European Commission. CEPI is supporting the development of nine COVID-19 vaccines, six of which are in clinical trials. Included in the portfolio is a preclinical COVID-19 vaccine being jointly developed by Vienna-based Themis Biosciences, Institut Pasteur and the University of Pittsburgh, which has CEPI funding of up to $5 million.
14:48 CET, 30 June: UK to invest £55M in corporate research to aid economic recovery
Innovate UK, the country's innovation agency, launched a call for business-led R&D projects that address impacts of the COVID-19 crisis in an environmentally sustainable way. All projects must be led by a company and include at least one SME. COVID-19 has affected R&D across all sectors, and the aim is to help companies recover and grow. Proposals must show evidence of challenges arising as a direct consequence of COVID-19, and how a project can help deal with them. They should not duplicate other UK or EU-funded initiatives underway in areas such as diagnostics or manufacture of vaccines and ventilators. In addition, projects must have a positive impact on climate change and/or environmental sustainability. The maximum grant is £175,000 and the call is open to UK-based companies until 29 July 2020.
12:52 CET, 30 June: EIT allots €60M SME crisis bailout fund to eight KICs
The European Institute of Innovation and Technology (EIT) today announced it has distributed the €60 million COVID-19 rescue fund launched in mid-May to its eight Knowledge and Innovation Communities (KICs), which collectively have received over 1,500 applications from SMEs for emergency funding. The KICs will now distribute the money to the winning companies. The biggest sums were allocated to the food, health and raw material KICs, which will each receive over €9.8 million. EIT estimates 60 per cent of the grant money will be awarded to SMEs in need of emergency financing, with the remainder backing COVID-19 response projects.
10:07 CET, 30 June: Large scale UK Recovery trial shows no benefit from HIV therapy in COVID-19
The steering committee of the UK Recovery clinical trial, which is testing approved drugs in patients hospitalised with COVID-19 infections, has concluded that there is no beneficial effect of the HIV antiviral drug combination lopinavir-ritonavir. A total of 1,596 patients were randomised to lopinavir-ritonavir and compared with 3,376 patients randomised to usual care alone. There was no significant difference in the primary endpoint of 28-day mortality and the results were consistent in different subgroups of patients. There was also no evidence of beneficial effects on the risk of progression to mechanical ventilation or length of hospital stay. These data convincingly rule out any meaningful mortality benefit of lopinavir-ritonavir in the hospitalised COVID-19 patients studied, the researchers say. This is the third set of results from the Recovery trial, which has shown two drugs used to treat hospitalised COVID-19 patients throughout the world, hydroxychloroquine and lopinavir-ritonavir, do not improve survival, and one drug that was not recommended, dexamethasone, saves lives.  The trial has recruited 11,885 patients to date.
18:04 CET, 29 June: 

New

COVID-19 rapid-review journal

to use AI tools to find the best research
In response to concerns about the quality of COVID-19 papers being published online without peer review, MIT's publishing arm, MIT Press has announced the launch of an open access journal, which will use artificial intelligence tools to identify the most promising papers in preprint repositories. The journal will then commission expert peer reviews and publish the results on an open access platform. "There is an urgent need to validate—or debunk—the rapidly growing volume of COVID-19-related manuscripts on preprint servers," said Stefano Bertozzi, professor of health policy and management at the University of California Berkeley, editor of the new COVID-19 rapid-review journal. Rather than three to four weeks, reviewed papers will be published within days.
13:07 CET, 29 June: 

E

U

pledg

ing event raises a further  €6.15B for COVID-19 response
The European Commission announced the pledging summit it organised on 27 June has mobilised €6.15 billion in additional funding to help develop and ensure equitable access to COVID-19 vaccines, tests and treatments, and support economic recovery from the pandemic in the world's most fragile regions. The total includes a €4.9 billion pledge by the European Investment Bank and €485 million committed by EU member states. This brings total commitments under the coronavirus pledging marathon, launched by commission president Ursula von der Leyen on 4 May, to €15.9 billion.
11:53 CET, 29 June: 

UK universities to receive £280M financial aid following COVID-19
The UK government announced a £280 million support scheme for universities, to protect research jobs and projects impacted by the coronavirus pandemic. The aid is divided in two tranches, with one providing £200 million in low interest loans to support researchers' salaries and professional costs, while the second tranche of £80 million from the existing research budget will be directed to ensure the maintenance of high priority R&D projects. Apart from the increased costs of restarting research programmes, UK universities are facing a drastic loss of income because they expect to see a big drop in the number of international students enrolling in the autumn. 
14:41 CET, 26 June: 

UK announces £400M for

R&D to boost local econom

ies post-

pandemic
Seven research and innovation projects across the UK are to get total public and private funding of £400 million to boost local economic growth. The projects are led by consortia in UK cities including Glasgow, Edinburgh, Belfast, Cardiff, Bristol and Liverpool. Working with experienced local researchers, the projects aim to find efficient ways to support regional economies. Among the projects is a consortium led by Cardiff University to develop technologies in communications, 5G, innovative vehicles and medical devices, which will get £44 million, and one led by Bristol University, which will get £46 million to apply new digital formats in film making in the south west of England.
17:42 CET, 25 June: WHO reports rise in COVID-19 cases in Europe
The number of weekly cases of COVID-19 in Europe spiked for the first time in months as countries began to lift lockdown restrictions, according to the World Health Organisation. Hans Kluge, WHO regional director for Europe warned the spread of COVID-19 is accelerating again. "Thirty countries have seen increases in new cumulative cases over the past two weeks," Kluge said. "In 11 of these countries, accelerated transmission has led to very significant resurgence that if left unchecked will push health systems to the brink once again." Currently, Europe is reporting close to 20,000 new cases and 700 deaths every day, a significant decrease since the first months of the pandemic in Europe.
16:09 CET, 25 June: CEPI agreement for vials to hold 2 billion doses of COVID-19 vaccine
Removing another potential hump in COVID-19 vaccines supply chains, the Stevanato group, an Italian pharmaceutical packaging manufacturer, has been contracted to produce glass vials for up to two billion doses of vaccines funded by the Coalition for Epidemic Preparedness Innovations (CEPI). Under the agreement announced today, the group will provide 100 million vials, each of which can hold 20 doses. Medicines regulators will have to approve the packaging of multiple doses in a single vial. CEPI has to date invested $829 million in nine vaccine candidates, five of which have begun clinical trials.
17:19 CET, 24 June: New EU action plan on human rights in biomedicine post-COVID-19
The Council of Europe's Bioethics Committee has published a five-year action plan on best practices in the protection of human rights in biomedicine, with the aim of restoring confidence and improving health care following the heavy impact of the COVID-19 pandemic. The plan focuses on addressing the key challenges posed by technological developments and on trends in biomedical practices. These include the governance of technology, where the aim is to embed human rights in the development of technologies used in biomedicine; recommendations on how to promote equitable access to innovative therapies; a guide to good practice in involving children in decisions about their clinical care; and measures to strengthen mental health provision.
11:17 CET, 24 June: 

UK sets up single national platform for road testing COVID-19 diagnostics
The UK system for assessing tests for coronavirus infection is to be managed through a single national programme of research that will evaluate how new diagnostic tests perform outside the controlled environment of the lab, when used in hospitals, general practices and care homes. The £1.3 million COVID-19 National Diagnostic Research and Evaluation Platform, managed by Manchester and Oxford's university hospitals, will bring together experts with experience of evaluating diagnostic tests and generating the evidence needed be confident they are accurate.
While a new diagnostic test might work well in a lab under controlled conditions, there are many different factors that could make it less accurate when used in the real world, and the programme will put the many tests that are being developed to either detect current COVID-19, infection or to find out if someone has previously been infected, through their paces.
10:50 CET, 24 June: UK medical research charities call for government to support £620M rescue fund
The UK Association of Medical Research Charities (AMRC), representing 160 charities that invested a combined £1.9 billion in biomedical R&D in 2019, is calling on the UK government to back a rescue fund, after seeing their incomes plummet during the pandemic. Overall, there has been a 41 per cent decline in incomes, while at the same time the research they fund has been hit by the closure of universities, the pausing of most non-COVID-19 clinical trials, and the fact that many of the researchers they back have been redeployed to work on the front line, treating COVID-19 patients.  Cancer Research UK, the largest charitable funder of cancer research in the world, may be forced to cut its budget by £150 million next year, while the British Heart Foundation, which funds more than half of all non-commercial cardiovascular research in the UK, has seen its income cut from £100 million to £50 million. AMRC wants the government to set up a Life Sciences Charities partnership fund, with £310 million from the government to be matched-funded by medical charities.  
16:40 CET, 23 June: European scientists call for €20B research foundation to prepare for future crises
Scientists and national academy members from 15 European countries have endorsed a call for a European foundation, modelled on the Bill and Melinda Gates Foundation, for the prevention of environmental and health crises. The COVID-19 pandemic has highlighted the limited coordination among European countries when they need to act quickly and forcefully, and the foundation would connect scientists and philanthropists to support European research into technology and therapeutics to better respond to future epidemics. An initial endowment of €20 billion is required. See the full list of signatories here.
16:33 CET, 23 June: Positive environmental impact of lockdowns may be offset by drop in clean energy R&D
While there has been a short-term fall in carbon emissions and air pollution during COVID-19 lockdowns, the benefits may be outweighed by a halt in spending on clean energy innovation, according to a Yale University study. US jobs in the clean energy sector dropped by 600,000 to the end of April, as investment in energy efficiency plummeted. In a worst-case scenario, an additional 2,500 million metric tonnes of CO2 may be emitted by 2035 due to the decrease in clean energy spending in the US, causing 40 extra deaths per month. Meanwhile, the study estimates, 200 lives per month have been saved as a result of the reduction in air pollution since lockdowns began.
14:48 CET, 22 June: Commission gives go-ahead for €21M

state

aid for Flemish COVID-19 products
Belgium has received approval from the European Commission for a €21 million state aid to support the production of COVID-19 medical products, equipment, technologies and raw materials in Flanders. The scheme, which is open to all Flemish companies, excluding financial institutions, will support the production of vaccines and treatments, medical equipment and devices, disinfectants, data collection and processing instruments.
14:05 CET, 22 June: First open source model of the spike protein COVID-19 uses to enter human cells
Researchers at Cambridge University working with counterparts from Seoul National University in South Korea and Lehigh University in the US, have produced the first open-source atom-by-atom animated model of the spike protein by which the COVID-19 virus locks onto and enters human cells. Its central role in viral entry makes the spike protein a main target for vaccine and antiviral drug development, and the model makes it possible to simulate molecular dynamics in silico. Researchers will be able to visualise molecular level interactions that cannot be observed in any other way. The details are in a paper published online in The Journal of Physical Chemistry B.
13:14 CET, 19 June: 

Commission

approves

€449M Polish state aid

for

COVID-19 R&D
The European Commission approved a €449 million Polish state aid programme to support research and development, testing and production of coronavirus products. The scheme will be open to companies of all sizes and all sectors, except primary agriculture, fishery or aquaculture sectors, and credit and financial institutions. The aim is to accelerate the development and manufacture of vaccines, hospital and medical equipment, medicinal products and protective equipment.
16:28 CET, 18 June: Horizon-funded project finds osteoporosis drug has potential to treat mild COVID-19
The Horizon 2020 in silico drug discovery project Exscalate4CoV has discovered that raloxifene, a selective oestrogen receptor modulator for treating osteoporosis, could potentially be used to treat mild COVID-19 infections. The project used supercomputer resources around Europe to screen 400,000 molecules, selecting 7,000 to test in vitro. That uncovered 40 molecules active against the virus, of which raloxifene was found to have the greatest antiviral properties. According to a press release from the European Commission, the European Medicines Agency is being asked to review the data and give approval for a clinical trial. Exscalate4CoV, which has 33 partners across Europe, was awarded €3 million to search for potential treatments for the coronavirus from the European Commission's first COVID-19 research response fund.
14:48 CET, 18 June: Germany launches €750M fund for companies developing and manufacturing COVID-19 vaccines
Companies with facilities in Germany can now apply for funding from a €750 million government scheme launched today, to accelerate clinical development and increase production capacity for COVID-19 vaccines. In particular, Germany's research minister Anja Karliczek said the government wants to ensure late stage trials are able to recruit enough volunteers and to expand domestic manufacturing. German vaccine developers can submit their proposals until 15 July.
10:37 CET, 18 June: 

Germany sets up expert panel to strengthen research on pandemics
The German research foundation, Deutsche Forschungsgemeinschaft said it has set up a commission to strengthen basic research into pandemics across all disciplines. Over the next two years, the 18 member panel, representing different disciplines, will work with German and international institutions to strengthen cooperation, monitor what basic research is carried out in the country and help coordinate efforts. The first meeting of the commission was held on Monday.
10:33 CET, 18 June: 

Seven Spanish 

companies

 

awarded total of

 

€

2.

9M

 for COVID-19 R&D
Spain's technological development agency announced it has awarded seven companies grants of €2.9 million for research into COVID-19 vaccines and treatments and the production of emergency supplies, as part of the agency's €12 million call. Three companies are developing vaccines, two manufacturing medical supplies, and two will develop ventilators. The national call remains open until funds dry up, but currently is temporarily closed.
15:47 CET, 17 June: 

Europe's biggest biomedical research foundation gives backing to EU vaccines strategy
UK medical research charity Wellcome Trust, one of the main backers of the COVID-19 Therapeutics Accelerator, has shown support for the EU's vaccines strategy announced today. "We are encouraged by the EU's ambition to not only reserve future vaccines for their own citizens but also for low and middle-income countries at the same time," said Alex Harris, Wellcome's Head of Global Policy. "The fastest, most effective way to beat COVID-19 is to globally pool expertise and funding."
14:57 CET, 17 June: 

CureVac gets go-ahead for COVID-19 vaccine trial
CureVac said the German Health Authority Paul-Ehrlich-Institute and the Belgian Federal Agency for Medicines and Health Products have approved the phase I clinical trial of its COVID-19 vaccine. The first subjects will be vaccinated at the Institute for Tropical Medicine in Tübingen, the Ghent University Hospital, the Tropical Institute of the University Hospital Munich, and the Hannover Medical School.
CureVac's vaccine candidate uses lipid nanoparticles to deliver messenger RNA encoding the full-length of the spike protein through which SARS-CoV-2 engages and enters human cells. The phase I dose escalation clinical trial will include 168 healthy subjects between the ages of 18 to 60, with the aim of determining the optimal dose, as well as to evaluate the safety and immune profile of the vaccine in humans. "We are encouraged that we received green light from the regulatory authorities to start the clinical development of our COVID-19 candidate.
During the last few months our team has put a lot of efforts into the preclinical validation of several vaccine candidates to select an optimal construct. We are confident that our early optimisation work will provide a safe and effective low dose vaccine. In parallel, we are already producing large quantities of this trial medication under GMP conditions," said acting CEO of CureVac, Franz-Werner Haas.
14:56 CET, 17 June: 

PRACE announces ten winners from its COVID-19 call
The Partnership for Advanced Computing in Europe (PRACE) has announced a further ten COVID-19 projects that will get access to supercomputer resources. The projects will focus on blocking the replication of the virus in human cells, de novo drug discovery, drug repositioning, anti-viral drugs, vaccines and diagnostics based on antibodies.
11:28 CET, 17 June: 

EU launches COVID-19 Vaccines strategy
The European Commission has put forward a European strategy to accelerate the development, manufacturing and deployment of vaccines against COVID-19. The aim is to support efforts to accelerate the development and availability of safe and effective vaccines within the next 12 - 18 months, "if not earlier". Delivering on this requires running clinical trials in parallel with investing in production capacity to be able to produce millions, or even billions, of doses of any successful vaccine. As announced on Friday, the commission will take on responsibility for negotiating advance purchase agreements with vaccine producers via the Emergency Support Instrument. Additional financing and other forms of support can be made available on top of such agreements. The commission is also promising "regulatory flexibility" in the European Medicines Agency to accelerate the development, authorisation and availability of vaccines.
14:04 CET, 16 June: 

UK Recovery trial shows low-cost, widely available drug reduces COVID-19 deaths by up to one third
The UK's large national trial assessing the effectiveness of existing drugs in the treatment of COVID-19, has found that the steroid drug dexamethasone reduced deaths by one third in patients who were on ventilators, and by one fifth in patients requiring oxygen.
Treatment with dexamethasone should now become standard of care for all hospitalised patients who need assistance with breathing, say the investigators for the Recovery trial.
Peter Horby, professor of Emerging Infectious Diseases at Oxford University, and one of the chief investigators said, "Dexamethasone is the first drug to be shown to improve survival in COVID-19. This is an extremely welcome result. The survival benefit is clear and large in those patients who are sick enough to require oxygen treatment, so dexamethasone should now become standard of care in these patients. Dexamethasone is inexpensive, on the shelf, and can be used immediately to save lives worldwide."
The findings are based on 2,104 patients who were randomised to receive the drug versus 4,321 patients who received standard of care.
11:27 CET, 16 June: 

Scien

ce will play a bigger role

in policy-making 

post-COVID, says

OECD survey
In an OECD flash survey, scientists, policy makers and the general public say they believe medical and scientific expertise will be more integrated in policy advice following the COVID-19 crisis. The findings, based on more than 1,100 responses from almost 80 countries, show that in addition to greater input to policy, respondents believe the reputation of science will grow further in the future, and scientific collaboration and exchange will be strengthened.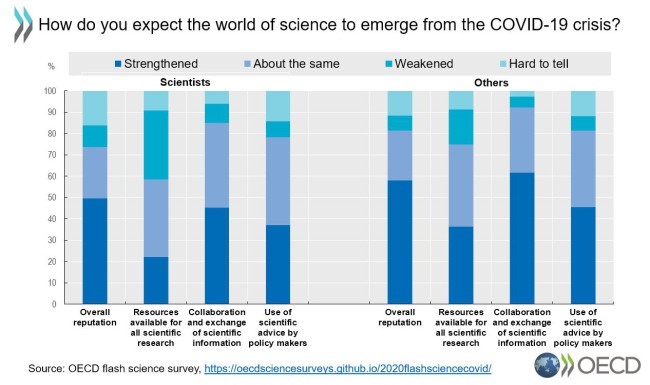 10:49 CET, 16 June: 

UK start-up offers access to data visualisation software for medical imaging specialists working on COVID-19
Zegami, a data visualisation start-up, has launched a scheme where scientists from around the world who are working on medical imaging projects can apply for a grant to use its software. Preference will be given to those working on Covid-19 projects. The Oxford University spin out has developed a proof of concept machine learning model, that uses X-rays of COVID19 infected lungs, artificial intelligence techniques and data visualisation tools that could help clinicians identify coronavirus cases more effectively, help provide a better idea of potential outcomes for patients, and even lead to more effective treatments. For the platform to reach its full potential, Zegami is trying to source a huge supply of COVID-19 X-rays and details on treatments used for patients and the outcomes. 
10:47 CET, 16 June: 

AstraZeneca awards further contract for COVID-19 vaccine production
As it puts the European supply chain in place for the commercial scale manufacture of its COVID-19 vaccine candidate AZD1222, Astrazeneca has contracted adenoviral vector specialist Cobra Biologics as a manufacturing partner for the vaccine, with first deliveries to begin in the UK in September 2020. The agreement builds on Cobra's work as part of a consortium with the Jenner Institute at Oxford University, where the vaccine was designed, and others, to rapidly develop, scale-up and produce the recombinant adenovirus vector for the clinical trials.
12:56 CET, 15 June: 

German Federal Government invests €300M in COVID-19 vaccine company CureVac
The German Federal Minister for Economic Affairs and Energy, Peter Altmaier, and Dietmar Hopp, of the investment company dievini Hopp BioTech holding GmbH & Co. KG, announced the government will invest €300 million in CureVac AG, which is developing one of the lead COVID-19 vaccines. Altmaier said CureVac's technology has the potential to develop disruptive new vaccines. "The German Federal government has decided to invest in this promising company because it expects that this will accelerate the development programmes and provide the means for CureVac to harness the full potential of its technology.
At the same time, today's move is a first and important implementation of the comprehensive Corona Economic Stimulus and Future Technologies Package, which was agreed on by the Federal Government on 3 June 2020. With this package, we aim to secure more independence in the entire production process of medical substances and vaccines. This investment is a first step in this direction." The government will hold a 23 per cent stake in CureVac.
11:59 CET, 15 June: French vaccines manufacturer to produce AstraZeneca COVID-19 vaccine
Contract manufacturer Novasep has closed a deal with AstraZeneca to produce the viral delivery vectors for the COVID-19 vaccine originally developed at Oxford University. This follows the agreement between AstraZeneca and the Inclusive Alliance for Vaccines, whose members are France, Germany, Italy and the Netherlands, to supply the vaccine in Europe. Production will be carried out at Novasep's Belgian site in Seneffe.  
11:01 CET, 15 June: 

Countries in Europe to get access to most advanced COVID-19 vaccine
The 'Inclusive Vaccines Alliance' of Germany, France, Italy and the Netherlands has struck a deal with AstraZeneca, giving access to the most advanced COVID-19 vaccine in development. Under the deal, the UK pharma company will supply 300 – 400 million doses of AZD1222, originally developed at Oxford University, with the first deliveries due before the end of 2020. Announcing the advance purchase agreement on Saturday (June 13), AstraZeneca CEO, Pascal Soriot thanked the Alliance for making it possible to supply Europe through a single deal, rather than having to negotiate separately with each government. "The four countries have done it on behalf of Europe," Soriot said.
Last Friday, EU health ministers gave the European Commission a mandate to set up advance purchase agreements for the EU27, for up to six COVID-19 vaccines in development, using a €2.3 billion emergency fund. Speaking on Friday, health commissioner Stella Kyriakides said the Alliance would now "converge" with the commission's procurement initiative.
If it is shown to be effective, Soriot said AstraZeneca will supply AZD1222 at cost to countries around the world, at an expected price of €2 per dose. Whether or not the vaccine protects against COVID-19 infection will be known by the end of August/early September. By that time, 50,000 volunteers will have taken part in trials, providing a safety database that Soriot said is as large as any vaccine ever developed before.
16:52 CET, 12 June: 

EU to open up €2.3B call for COVID-19 vaccines producers
EU health ministers have given the commission the go ahead to start negotiating advance purchase agreements for COVID-19 vaccines on behalf of the EU27. "There is overwhelming political support" for initiative, said health commissioner Stella Kyriakides, speaking after a council meeting this morning. "Working together we will increase our chances to obtain a safe and effective vaccine, at the scale that we need, and as early as possible," she said. The commission will now open a call for manufacturers, and is looking to make down payments on up to six vaccines, using the €2.3 billion remaining in the Emergency Support Instrument.
08:58 CET, 12 June: Only a third of COVID-19 research authors are female
A study by researchers at Oxford University's Institute for Global Health has found only 34 per cent of authors of COVID-19 journal papers are women, which they say suggests a significant gender bias in the research response to the pandemic. The study, which assessed 1,235 papers, shows women are especially under-represented in the most senior positions, making up only 29 per cent of first authors, who contribute most to the work, and 26 per cent of last authors, who are usually the project leaders. The researchers say the underrepresentation of women in COVID-19 research may result in an incomplete understanding of the sex and gender impacts of the pandemic, and that allowing voluntary disclosure of gender when submitting papers would help monitor gender inequalities and encourage teams to foster equality.
12:29 CET, 11 June: EIB provides €100M for BioNTech's COVID-19 vaccine
The European Investment Bank (EIB) today announced it will support global development and scale up of manufacturing by German vaccines developer BioNTech, through a €100 million debt financing agreement. The money, backed by two EIB programmes, will be handed out in two tranches of €50 million, following the completion of pre-defined milestones. BioNTech is testing four different mRNA vaccine candidates in phase I/II trials in the US and Europe which began in May. The company previously signed commercialisation agreements with US pharma Pfizer and Chinese pharma Fosun Pharmaceuticals, through which it received $250 million upfront, with the two partners responsible for most of the development costs.
11:12 CET, 11 June: Six countries call for better coordination of EU pandemic preparedness
Six member states have sent a letter to the European Commission calling for improved pandemic response measures. In research and innovation, they want to see bigger investments and a more coordinated EU approach, including joint vaccine development. The commission should examine whether EU should aim to scale up innovation capacity by strengthening Europe's clinical trials network, and how EU-funds could be used to finance large scale clinical studies. The letter, initiated by Denmark and signed by Belgium, France, Germany, Spain, and Poland, also calls for more efficient data sharing and monitoring, better supply coordination, strengthening of the regulatory framework of the single market to ensure free flow of goods, and increasing production facilities within Europe, to reduce dependence on imports. 
16:13 CET, 10 June: 

Genetic analysis reveals the frequency and source of coronavirus introductions into the UK
Sequencing the genomes of more than 24,000 samples of the SARS-CoV-2 virus taken from patients has shown most transmission into the UK came from elsewhere in Europe. The study found that the UK epidemic was composed of a large number of separate introduction events from inbound international travel, and then grew through local transmission within the UK.
The study detected 1,356 independent transmission lineages, based on analysis of genome and travel data up to 22 May 2020. The researchers, who are part of the COVID-19 Genomics UK Consortium set up with £20 million of government funding, say this is likely to be an underestimate of the actual number of virus introduction events that have resulted in onwards transmission, because as yet it has generated virus genome sequences for only a small fraction of UK infections.
The study found that early importations from Italy were, by early March, surpassed in number by importations from inbound travellers from Spain and France. The diversity of source locations also increased in March, with importations attributed to a growing range of countries. However, the contribution of China and other Asian countries to the number of importations was very small. The rate of virus importation peaked around 15 March.
13:20 CET, 10 June: 

Science Foundation Ireland announces

€1.4M funding for

11 COVID-19

projects
Ireland's Rapid Response Research, Development and Innovation programme set up to fund COVID-19 research, has awarded a further €1.4 million to 11 more projects, in a second round of funding. The winners include projects on remote blood pressure monitoring in pregnancy, the development of tests for antibodies, addressing supply chain challenges and computer modelling of the impact of the virus. This announcement builds on the previous investment of €3.5million across 26 projects.
13:06 CET, 10 June: 

Low-quality, small-scale COVID-19 clinical trials will not deliver robust data
Most of the registered clinical trials of potential treatments for COVID-19 underway as of late March are not designed in ways that will deliver reliable data, according to a study by researchers at Johns Hopkins University, Baltimore, published in BMJ Open this week. The researchers analysed 201 clinical trials on the US website ClinicalTrials.gov and the international clinical trials registry maintained by the World Health Organisation. Many of the studies did not have control groups and patient and clinician blinding, and nearly one-third lacked clinical endpoints to clearly define success or failure. Nearly one-half were designed to enroll fewer than 100 patients, limiting their usefulness in assessing small treatment benefits.
The findings chime with concerns raised by Guido Rasi, director general of the European Medicines Agency, who last month told MEPs on the health committee that a lack of coordination and the small size of COVID-19 trials running in Europe means they are unlikely to deliver robust enough evidence to support regulatory approvals.
Since the March 26 cut-off of the Johns Hopkins study, the number of registered clinical trials has risen to more than 2,000.
12:19 CET, 10 June: 

Belgian government to invest €20M in unit for human challenge studies of COVID-19 vaccines
Mainland Europe is to get its first quarantine facility for carrying out controlled human infection studies, after the Belgian government announced funding of €20 million for the project. The unit, to be set up in Antwerp, will be able to accommodate 30 healthy volunteers at a time. They will be vaccinated, or given a placebo injection, before being challenged with a viral infection. The facility will not be up and running until the start of 2022, but Pierre van Damme, vice dean of the University of Antwerp's Faculty of Medicine, who is leading the project, believes it will be ready in time to play a part in the COVID-19 vaccine quest, and certainly in future epidemics. "Suppose there are three or four potential vaccines for COVID-19 by the end of 2021," van Damme said. "We will then be able to rapidly determine how effective each of these candidates is."
11:41 CET, 10 June: UK launches call for research into long-term impact of COVID-19
The UK National Institute for Health Research has launched a call for research looking at the long-term impacts of COVID-19, beyond the acute phase of the pandemic, to support recovery and learning for health and care services, and to mitigate the impact of any further waves of infection. There are two cut-off deadlines: 23 June and 14 July 2020. 
16:44 CET, 09 June: 

Few universities were prepared for full online teaching
About 60 per of universities said they had online learning provisions in their strategic plans pre-COVID-19, but only a few were prepared for a quick shift to full online programmes the pandemic required, according to the latest U-Multirank data. The impact of COVID-19 on higher education has been tremendous, with all institutions and students having been affected. Many universities reacted in a flexible way to the crisis, but only one third were able to provide full online courses in some form. In engineering and science, the percentage of programmes that are available fully online is less than 3 per cent, while in subjects such as business studies it was 12 per cent, and economics 7 per cent. Furthermore, U-Multirank's data show the availability of interactive learning tools and digital exams is low, suggesting online support on a large scale proved to be difficult for many universities. 
These results, a first insight into online learning provisions at universities worldwide, includes a comprehensive data set of some 1,800 universities from 92 countries. "Universities all over the world appear to be caught by surprise by the COVID-19 crisis. Only few institutions appear to have had a risk management strategy in place that would allow them to respond to a pandemic," said Frans van Vught, joint project-leader of U-Multirank.
11:53 CET, 09 June: 

EMA announces receipt of application for approval of first COVID-19-specific drug
The European Medicines Agency said it has received an application for conditional marketing authorisation (CMA) of the antiviral drug remdesivir for the treatment of COVID-19 and has formally started its evaluation. The assessment of the benefits and risks of remdesivir, developed by US biotech Gilead Sciences, will be carried out under a reduced timeline and an opinion could be issued within weeks. If approved, the drug would be the first in Europe to be specifically labelled for the treatment of COVID-19. The drug has received emergency use approval from the US Food and Drug Administration and has been in use on a compassionate basis in EU countries during the pandemic. The short time frame for the CMA is possible because EMA has already looked at some data during a rolling review, which started on 30 April and was concluded on 15 May. EMA scientific committees and working parties operated in parallel to complete their assessment significantly faster, compared with the regular evaluation procedure.
11:50 CET, 09 June: 

Greece formally announces funding contribution to CEPI for COVID-19 vaccines
Following the financial pledge made by prime minister of Greece, Kyriakos Mitsotakis, at the European-Commission led Global Coronavirus Response Summit pledging event on 4 May, the government of Greece has today formally announced an investment of €1.5 million in funding for the Coalition for Epidemic Preparedness Innovations (CEPI), to support efforts to accelerate the development of vaccines against COVID-19. "In our effort to face the pandemic, we realised that success lies in cooperation," Mitsotakis said. "We decided to pledge €1.5 million to CEPI, which brings together partners from all around the world, in a joint effort to advance research for the development of vaccines against COVID-19, to the benefit of humanity as a whole. It is crucial that we develop a vaccine that will be accessible to all."
15:44 CET, 08 June: 

EIC Accelerator pilot to award €166 million to COVID-19 projects
The European Commission has announced a total of €314 million in awards to support 36 small companies working on projects directly addressing the control of COVID-19 and 36 other companies developing products that will support the recovery plan for Europe. The European Innovation Council is awarding €166 million from its SME funding instrument for projects including expanding the production of bio-decontamination wipes, developing monitoring systems to give healthcare workers feedback on the quality of ventilation they are administering to COVID-19 patients, and to develop antibodies to treat cases of severe infection.
A total of 139 companies which met the criteria for funding but did not win an award received the newly introduced COVID-19 seal of excellence, to help them in looking for alternative backers. The 36 companies that got funding from the recovery plan are working on projects including an organic fertiliser production system and the manufacture of stronger and taller wind turbine towers from wood. In this call, 679 applicants were awarded the seal of excellence.
12:11 CET, 08 June: 

Imperial College

sets up social enterprise

to develop COVID-19 vaccine
The Hong Kong-based investment firm Morningside Ventures is backing the formation of a social enterprise, VacEquity Global Health, to take forward the clinical development and commercialisation of a COVID-19 vaccine being developed at Imperial College London. Imperial says the company has the objective of distributing an affordable vaccine in the UK and low- and middle-income countries, at cost-plus prices and no royalties. The RNA-based COVID-19 vaccine is due to begin a combined phase I/II clinical trial on 15 June. If positive, a further 6,000 people will be involved in the next trial in October.
In the past two months, the vaccines group at Imperial has received £41 million in government funding for the clinical studies. Morningside and Imperial also launched a separate company VaXEquity (VXT) to develop the self-amplifying RNA technology for other applications.
12:09 CET, 08 June: 

Commission gives go-ahead for €5B French state aid to support COVID-19 R&D
France has had a €5 billion state aid programme approved by the European Commission, to support research and development, testing, upscaling infrastructures and production of coronavirus relevant products. Rapid construction of manufacturing sites for these products will also be backed by the state aid. Cross-border collaborations in R&D projects are to be incentivised through a 15 per cent bonus when projects include organisations from another country, or when the project is supported by more than one member state.
15:25 CET, 05 June: 

New satellite data tool launched to monitor recovery from the pandemic
A Rapid Action Coronavirus Earth observation (RACE) tool launched today by the European Commission and the European Space Agency will use data from the EU's Copernicus satellites to study the impact of the lockdown and monitor post-lockdown recovery, looking at environmental parameters such as air and water quality changes, economic and human activities and agricultural productivity. As one example, global commodity markets have been strongly affected by the COVID-19 pandemic, with sharp declines in the price of crude oil. As a consequence, tankers carrying crude oil have been reported to be anchored around the main oil refineries in Europe, unable to discharge their cargo due to a lack of storage capacity in refineries and storage tanks. Using the RACE dashboard it is possible to track ships, which are the primary transport vehicle for most commodities, and which can be directly observed and categorised with the ESA satellite data.
14:06 CET, 05 June: 

Study shows impacts of COVID-19 on global research landscape
Research company Digital Science published a report on how COVID-19 is changing research culture, in which it analyses publication trends, regional preferences of research topics, collaboration patterns, and the institutions which have produced the highest volume of COVID-19 research. The report shows how preprint papers, which have not been peer-reviewed, have gained a growing importance due to the crisis, and represented about a quarter of research studies at the beginning of May. Publication of COVID-19 research began in China and migrated towards western countries, tracking the spread of the virus itself. The US and EU have now surpassed China in terms of quantity of papers, but Chinese research seems to be more often cited.
The institution with most published COVID-19 research is the Huazhong University of Science and Technology in China, followed by Harvard University and Oxford University. There is evidence that the pandemic has put constraints on international collaboration: while there were papers with international co-authors, most published COVID-19 research is by researchers within countries.
14:05 CET, 05 June: 

NERC

announces five

grants

for COVID-19 environmental and societal research
The UK Natural Environment Research Council (NERC) has announced five winners will receive up to £10,000 each to observe environmental and societal impacts of the pandemic. The awards will ensure NERC-funded researchers can continue to make their science accessible to the public throughout the pandemic, said Alison Robinson of NERC. "The COVID-19 pandemic has changed our interaction with the environment and environmental science," she said. "This time has also demonstrated that tackling environmental challenges remain as important as ever to us all."
11:41 CET, 05 June: 

$567M pledged for COVID-19 vaccines for developing countries
GAVI, the vaccine alliance, launched the Advance Market Commitment (AMC) for COVID-19 Vaccines, a new financing instrument to provide access vaccines to low- and middle-income countries, as the first building block towards a global mechanism to ensure equitable access to any approved COVID-19 vaccines. A total of $567 million was raised at a Global Vaccine Summit on Thursday in seed money from 12 donors for AMC. Gavi has an initial goal of raising $2 billion, which will be enough for Gavi-supported countries to immunise health care workers and high-risk individuals, and to create a stockpile of doses to be deployed where needed most. Also on Thursday, UK pharma company Astrazeneca reached a $750 million agreement with Gavi and the Coalition for Epidemic Preparedness Innovations, to support the manufacturing, procurement and distribution of 300 million doses of the vaccine it is co-developing with Oxford University, with delivery starting by the end of the year.
16:02 CET, 04 June: 

Commission approves €250M for SMEs and €200M for COVID-19 R&D in Irish state aid scheme
The European Commission has approved a €200 million Irish aid scheme to support investment in research and development, testing and production of products relevant to the coronavirus outbreak. The support will take the form of direct grants and repayable advances, and will be open to companies with more than ten employees operating in the manufacturing and/or internationally traded services sectors. The aim is to enhance and accelerate the development and the production of products directly relevant to COVID-19, including vaccines, hospital and medical equipment and drugs, as well as the development of processes for the efficient production of these products.
The commission also approved a €250 million scheme to support micro and small enterprises affected by the coronavirus outbreak under the emergency state aid provisions. The aim is to provide liquidity support to micro and small companies that have experienced loss of turnover due to the coronavirus outbreak.
15:57 CET, 04 June: 

Galileo satellite data keeps Europe's traffic flowing in lockdown
The European GNSS Agency (GSA) and the European Commission said there have been more than 2,500 downloads of Galileo Green Lane app, developed to ease traffic flow through the EU's borders during COVID-19 lockdowns. The app uses global positioning services of the EU's Galileo satellite network to monitor and facilitate the free movement of freight. For drivers and national authorities, the app shows how traffic is flowing at borders and how long waiting times are. Transport commissioner Adina Vălean, said, "While borders were closing and lockdowns looming we opened Green Lanes, thus preventing a supply chain crisis. The Galileo Green Lane app is a direct result of EU coordination in the transport sector."
11:25 CET, 04 June: New call for research into impact of COVID-19 on mental health
The UK has launched a call for research into how the COVID-19 pandemic is affecting individual and population mental health. The new opportunity, open until 22 June, is part of a rolling call for a rapid research response to the coronavirus crisis.
11:23 CET, 04 June: 

OECD publishes recommendations

on

R&D policies for COVID-19
The OECD released a policy brief addressing the current status of COVID-19 vaccine and drug candidates in the R&D pipeline, and several recommendations for R&D policies. The report suggests there is a need for both "push and pull" mechanisms to ensure R&D projects are completed. Push mechanisms in the form of research grants should support projects even in late-stage phases, while pull mechanisms, could be prizes or guaranteed purchase agreements on completion of project. The recommendations are made in light of the fact that many SARS-CoV-1 research projects were abandoned in 2003, once the epidemic was under control. Results from those projects would have given a head start in research for SARS-CoV-2, which is why smart R&D policy management is needed.
Other recommendations in the OECD report are to invest in large-scale manufacturing in parallel with the clinical development of vaccines and drugs, and to protect for intellectual property rights while promoting equitable access with non-exclusive, royalty-free licensing.
17:12 CET, 03 June: 

EU COVID-19 pledging event exceeds target to reach €9.8B
The Coronavirus Global Response pledging event coordinated by the European Commission has exceeded its original target of €7.5 billion to reach €9.8 billion. The pledging marathon that started on 4 May will now see the launch of a new campaign organised by  with the international advocacy organisation Global Citizen, which will culminate in a Global Pledging Summit on Saturday 27 June. The European Commission will act as patron, with Bloomberg Philanthropies, the Bill & Melinda Gates Foundation and the Wellcome Trust as partners.
17:11 CET, 03 June: Expert group calls for concerted investment in research to increase resilience post-pandemic
The Commission's independent Economic and Societal Impact of Research and Innovation (ESIR) expert group is calling for research policies that put greater resilience by design at the core of a coordinated EU recovery response to the COVID-19 outbreak. In the midst of a global health emergency and with recession imminent, an integrated "people, planet and prosperity" recovery model, and concerted investment in research and innovation-led transformation, will enable the EU to emerge from this pandemic more resilient as a region, and as member states, ESIR said. The group posted a series of R&D recommendations for crisis and post-crisis management.
14:54 CET, 03 June: 

EU

pharma strategy to be shaped by the pandemic, but industry says that could jeopardise its supply chains  

 
The European Commission has published the roadmap for its pharmaceutical strategy and opened it up for public comment, saying the current pandemic underlines the importance of building more resilient supply chains. In the commission's view, the EU is too dependent on third countries for supplies of medicines and pharmaceutical ingredients. The industry body, the European Federation of Pharmaceutical Industries and Associations (EFPIA) disputes this, saying the experience of its member companies is that they have been able to increase supply to meet the needs of patients across Europe.
The industry says it already has a strong in-built resilience with 76 per cent of the active pharmaceutical ingredients used in the manufacture of patented drugs in Europe being sourced in the EU, and a further 11 per cent coming from the US. Only 9 per cent are sourced from Asia, including South Korea and Japan. The data underline the need for a nuanced, evidenced-based dialogue identifying all the root causes of drug shortages so that problems can be identified and addressed without jeopardising supply chains that designed to work across borders and over €400 billion in European exports of medicines, EFPIA says. The deadline for comments on the roadmap is 7 July.
14:05 CET, 03 June: 

Odds of insects that are produced for food or feed transmitting COVID-19 are negligible
A risk analysis carried out by a team of entomologists, virologists, and insect disease experts at Wageningen University & Research, the University of Groningen and the University of Copenhagen, has concluded there is a negligible risk of insects produced as food for humans or feed for livestock transmitting COVID-19. The SARS-CoV-2 virus that is responsible for COVID-19 invades human host cells by locking onto ACE2 receptors on the cell surface.
While insects also have ACE2 receptors, they are structurally so different from those in mammals that the virus cannot bind to them. Moreover, extensive analyses of the micro-organisms present in insects carried out in recent years have never recorded a virus from the wider group of coronaviruses to which SARS-CoV-2 belongs. In addition, the researchers note the production of insects as food and feed takes place in closed facilities that are subject to strict hygienic measures and the processes in the facilities are highly automated. As a result, contact of humans with the insects is negligible, thus strongly reducing the chance of passive transmission.
13:23 CET, 03 June: US Science Foundation awards project for transdisciplinary knowledge network
Two researchers at the San Diego Supercomputer Center have been awarded a $200,000 National Science Foundation grant to fund the collection of diverse sources of COVID-19 information into a transdisciplinary knowledge network that integrates health, pathogen, and environmental data, to better track cases and to improve analysis and forecasting. The award is one of 13 funded under the NSF's Rapid Response Research programme, which focuses on research that can be used immediately to explore how to model and understand the spread of COVID-19, to inform and educate about the science of virus transmission and prevention.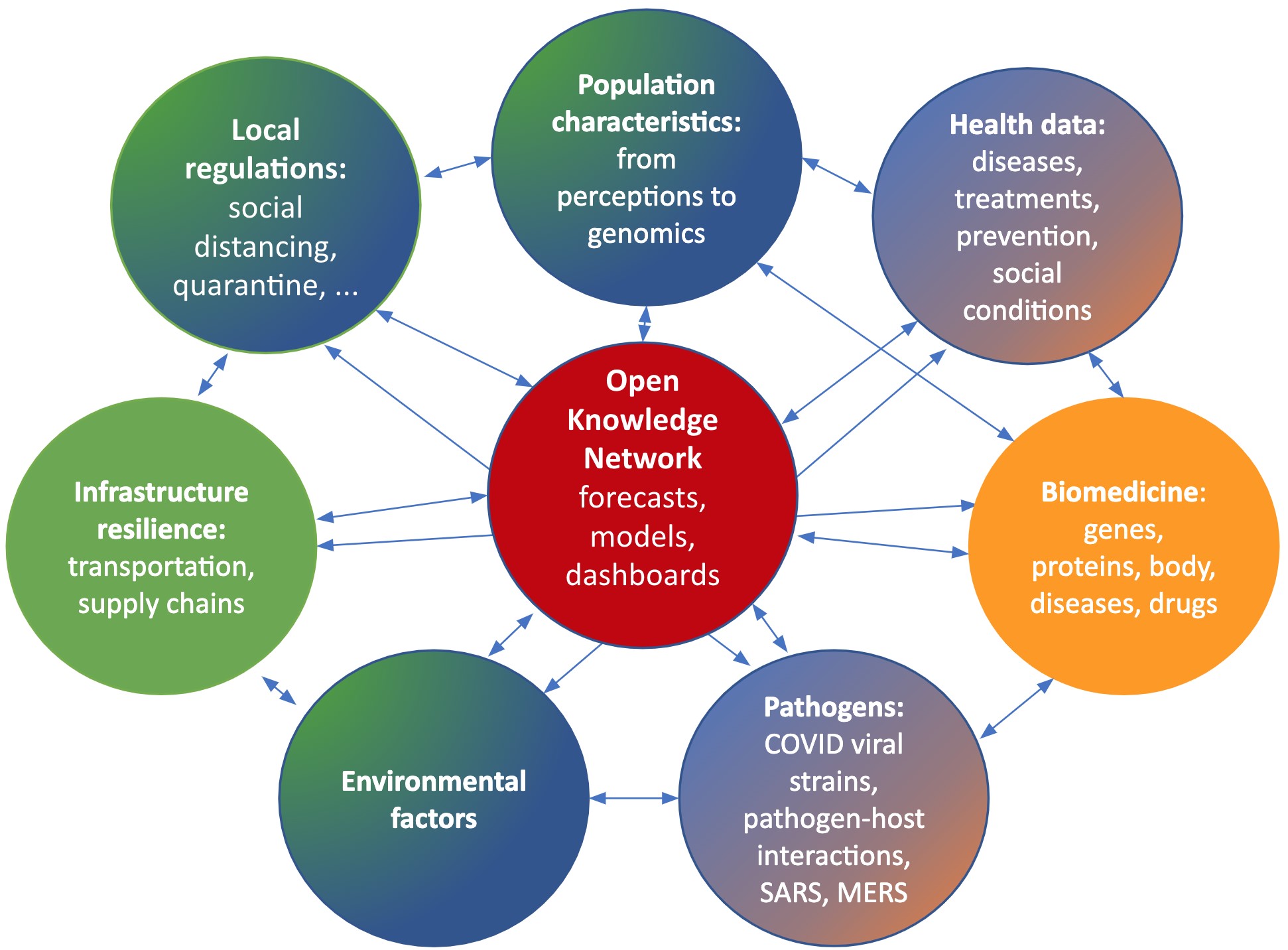 18:16 CET, 02 June: Austria awards 45 COVID-19 research projects €26M
The Austrian Research Promotion Agency has selected 45 projects to be funded through the country's €26 million COVID-19 research fund, with the last 21 awardees announced on Saturday. Across the country, 18 research projects will work on COVID-19 diagnostics, 16 will look for ways to prevent the spread of the disease and nine will search for new drugs. The grantees include two Vienna-based vaccine developers, Themis Bioscience, which last week announced it is being acquired by the US pharma company Merck, and Baxalta Innovations, owned by Japanese pharma company Takeda.
17:56 CET, 02 June: Two new COVID-19 research calls in Sweden
Vinnova, Sweden's public research funding agency, today announced two new COVID-19 research opportunities for projects looking to curb the spread of the disease and prevent future pandemics. Successful proposals in the control of COVID-19 will receive up to SEK 5 million (€500,000), while feasibility studies to help prepare for the next pandemic are eligible for up to SEK 1 million (€100,000). Only private or public Swedish organisations can lead projects, but foreign organisations eligible to receive funding in Sweden are welcome as partners. Both calls are open until 18 August 2020.
14:08 CET, 02 June: 

Australia commits €40M

in

further funding for vaccine

s

and

antivirals R&D
The Australian government is investing an additional AUS$ 60 million (€40 million) in its Medical Research Future Fund, adding to AUS$ 30 million already pledged for the coronavirus research response. The funding will be used for the discovery of vaccines and antiviral therapies, for clinical trials and to improve the responsiveness of the healthcare system.
12:07 CET, 02 June: First COVID-19 patient dosed in UK trial of Norwegian biotech drug
BerGenBio of Bergen, Norway, said dosing has commenced in the UK government-funded phase II clinical trial of its cancer drug bemcentinib, in hospitalised COVID-19 patients. Bemcentinib was selected as the first candidate to be tested as part of the Accelerating COVID-19 research and development study, launched on 28th April 2020 to rapidly test potential drugs in early stage clinical trials and if positive, feed them into the UK's large-scale phase III COVID-19 Recovery trial, which to date has recruited 11,080 patients at 176 hospitals around the country.
The first patient was treated at Southampton University Hospital and the study is open in a further seven sites across the UK. It will recruit 120 subjects in total, assessing the safety and efficacy of bemcentinib as an add‑on to standard of care in 60 patients, with a control group of 60 patients receiving standard or care alone. 
Bemcitinib is in development as a treatment for a number of cancers. The drug is an inhibitor of Axl kinase, an enzyme cancer cells express to evade the immune system. The decision to test it in COVID-19 is based on preclinical data showing the drug is also a potent inhibitor of the coronavirus in several cell types.
11:46 CET, 02 June: Proteins in the blood of COVID-19 patients could help predict how ill they will become
Researchers at the Crick Institute in London and Charité – Universitätsmedizin Berlin have identified 27 protein biomarkers that could be used to predict whether a patient with COVID-19 is likely to become severely ill with the disease. Some people infected with SARS-CoV-2 do not develop any symptoms, some need to be hospitalised and, for some, the disease is fatal. The 27 potential biomarkers are present in different levels in patients with COVID-19, depending on the severity of their symptoms. In addition to helping to predict how ill a patient will become, these could provide new targets for drug discovery.
The researchers used mass spectrometry to rapidly test for the presence and quantity of various proteins in blood plasma of 31 COVID-19 patients at the Berlin University hospital Charité. Their results were further validated in 17 patients with COVID-19 at the same hospital, and in 15 healthy people.
11:22 CET, 02 June: South Korean

antibody specialist

to start COVID-

19

trial in July
Celltrion announced results of preclinical testing of an antibody it is developing against COVID-19 and said it aims to start human trials in late July. In animal models the product reduced viral load up to 100-fold, with recovery from light symptoms after the first day of treatment, and of serious lung inflammation after seven days of treatment. The antibody drug is part of a national project managed by the Korean Centre for Disease Control and Prevention. In April, president Moon Jae-in committed €153 million of government funding for the development of COVID-19 drugs.
18:44 CET, 29 May: Oxford

Foundry

announces four winners

of

its COVID-19 call
Oxford University's entrepreneurship centre the Oxford Foundry announced the four winning projects in its COVID-19 funding opportunity. The winners are: My110, a project to develop a non-invasive saliva test for COVID-19, which will improve testing capabilities and effectiveness; the Devie coaching app to help parents of very young children; the Oblivious AI team, which is working in India to use contact-tracing while keeping data secure; and the Crowdless app which shows how busy supermarkets and shops are, to help people avoid crowds and queues.
17:13 CET, 29 May: 

WHO and Costa Rica launch one-stop shop for COVID-19 research
The World Health Organisation (WHO) and Costa Rica are launching the COVID-19 technology access pool in collaboration with thirty other countries, to create a public shared repository for research on vaccines, tests, treatments and health technologies against COVID-19. The platform was proposed by Costa Rican president Carlos Alvarado to ensure scientific discoveries about COVID-19 are universally accessible as global public goods.
The initiative is calling for public disclosure of research findings and transparency around clinical trials and government funding agreements. Health technologies developed within the platform will be licensed to the United Nations' medicines patent pool, which promotes access to vaccines and drugs for low- and middle income countries. Alongside the technology access pool, WHO and participating countries will announce a "Solidarity Call to Action", inviting others to support the initiative through open sharing of knowledge.
15:10 CET, 29 May: 

UK

first in Europe to

join

US

COVID-19 supercomputing consortium
The government funding agency UK Research and Innovation (UKRI) announced  it is joining the public-private US consortium that is bringing the power of supercomputers to the analysis of COVID-19 epidemiology, bioinformatics and molecular modelling data.
The high performance computing consortium, announced early in April, has around 40 members including IBM, Google, Microsoft, NASA and US research institutions. UKRI will provide access to the Archer supercomputer at Edinburgh University and machines at the Science and Technology Facilities Council and the Earlham Institute. UKRI is the first European supercomputing partner to join the consortium. There is a rolling call for research that addresses Covid-19 and proposals seeking access to UK facilities will be subject to peer review and assessed according to project needs.
11:11 CET, 29 May: £10 million awarded for 15 repurposed drug trials
The UK Medical Research Council charity LifeArc has announced the 15 clinical trials that are to be funded by its £10 million COVID-19 research fund, announced on March 20. The 15 projects from around the world will test a mixture of approved drugs and drugs in late state development in other indications with a known mechanism of action, to assess if they could be repurposed to treat coronavirus infections.
11:10 CET, 29 May: 

New German project will use lung organoids to investigate COVID-19 infection
Researchers at Ruhr University Bochum are to use human lung organoids grown from stem cells to directly study the effects of COVID-19 infection and assess the impact of antiviral drugs. The project, funded by the Federal Ministry of Education and Research, starts on Monday and will last for 18 months. Organoids have advantages over animal models and cell cultures based on human lung tissue from biopsies, in that they can be produced in large volumes and all have the same genetic background. That makes them a more reliable 3D model for studying the interchange between the virus and the different host cells in the lungs, to see how the virus replicates and assess the effect of antiviral drugs. The researchers have engineered the COVID-19 virus, inserting a gene for a green fluorescent protein, making it possible to study interactions between the virus and cells of the lung organoid with high resolution microscopy.
18:52 CET, 28 May: 

G7 science ministers pledge

to enhance cooperation on COVID-19
G7 science and technology ministers said they will work to enhance cooperation on shared COVID-19 research priorities, including basic and applied research, public health, and clinical studies. After meeting by video link on Thursday, the ministers said all government-funded COVID-19 epidemiological and related research data and information will be made accessible to the public in machine-readable formats. They also agreed to strengthen the use of high-performance computing for the COVID-19 response. Away from the pandemic, the ministers approved the launch the Global Partnership on Artificial Intelligence, envisioned under the 2018 and 2019 G7 presidencies of Canada and France, to enhance cooperation in the ethical development of AI. Here is the statement from the ministers, representing Canada, France, Germany, Italy, Japan, the UK and the US.
13:27 CET, 28 May: 

Swedish public is losing faith with politicians over COVID-19
Swedish public confidence in politicians' comments about coronavirus in the news media is decreasing, according to the latest findings of a study being conducted by Vetenskap & Allmänhet, a Swedish non-profit that works to promote dialogue and openness between researchers and the public. The most recent survey on 11 – 17 May, carried out in collaboration with researchers from the Karolinska Institute and Södertörn University, found confidence in politicians has fallen by 12 percentage points, from 40 per cent in April, to 28 per cent. Unlike other countries in Europe, Sweden adopted a no-lockdown policy. In total, the country, which has a population of around 10 million, has seen 4,125 deaths from COVID-19. That compares badly to Nordic neighbours, with 312 deaths in Finland's population of five million, and 563 deaths in Denmark, which has a population of 5.8 million.
12:32 CET, 28 May: 

It would be ethical to allow consenting volunteers to be deliberately infected with COVID-19, researcher says
With the number of COVID-19 infections falling it will take longer to gather sufficient evidence that the vaccines currently in development are effective. An alternative is human challenge studies in which volunteers are infected with the virus under strict medical supervision. But with no effective rescue therapy, that is viewed as unethical.
Now, in a peer reviewed paper in the Journal of Medical Ethics, Adair Richards, honorary associate professor at Warwick University, has set out ethical guidelines for deliberately infecting volunteers who have been given a vaccine candidate. Richards, who leads on research ethics training for postgraduate researchers in science and medicine, said deliberately infecting volunteers with a disease as dangerous as COVID-19 has previously been considered to be unethical. "However I believe that the current global situation is so different to those previously faced, that it is ethical in this case," he said. In other areas of life it is ethical for individuals do things that put them at personal risk, such as volunteer fire fighters or live organ donors.
Speeding up vaccine development even by a few weeks or months could result in saving many lives. The suggestions are in line with principles for human challenge trials in COVID-19 vaccines development set out by the World Health Organisation earlier in May, while the European Medicines Agency has said human challenge trials could provide information to speed up the regulatory appraisal of vaccines.
11:13 CET, 28 May: 

International coalition of scientists

to use mass spectrometry for COVID-19 research
The COVID-19 MS Coalition coordinated by Manchester University will involve more than 500 scientists from 18 countries in analysing blood samples from COVID-19 patients using mass spectrometry. The aim of the project is to help improve testing methods and therapeutic programmes. Mass spectrometry will provide precise diagnostic data at the molecular level of viral antigens, to inform testing for the virus. The coalition will also look for biomarkers to predict the progression of disease and draw up a detailed map of the interaction between the virus and the host, providing important insights for the development of vaccines.
12:16 CET, 27 May: 

New Zealand commits

€20.9M

to COVID-19 vaccine research
The New Zealand government has announced it will allocate NZD$37 million (€20.9 million) to COVID-19 vaccine research and manufacturing, of which NZD$15 million is for international research, including the projects supported by the Coalition for Epidemic Preparedness Innovations, and NZD$7 million for the vaccine alliance Gavi, which distributes vaccines in low to middle income countries. The intention is to ensure New Zealand gets access to any vaccine developed through international research. The government has also set up a task force involving several ministries and government regulatory agencies to coordinate the vaccine strategy.
09:13 CET, 27 May: 

Pneumagen gets £4M for COVID-19 drug trial
Scottish biotech Pneumagen announced it will pivot its lead product Neumafil towards the treatment of COVID-19 infections, after getting positive results in preclinical tests and raising £4 million to fund a clinical trial.  The spin out from St Andrews University is developing the drug as a universal treatment for respiratory tract infections caused by viruses including influenza, respiratory syncytial virus and now COVID-19. In preclinical trials, Neumifil prevented the Sars-CoV-2 virus from getting into human lung cells. The investment was led by Thairm Bio, a trust that invests in early-stage life science companies, with the Scottish Investment Bank following on.
14:49 CET, 26 May: Novavax starts phase I/II trial of COVID-19 vaccine in Australia
US biotech company Novavax announced the start of the phase I/II clinical trial of its COVID-19 vaccine candidate, with the first of 130 healthy volunteers being dosed in Australia yesterday. Preliminary immunogenicity and safety results from the trial are expected in July, and if positive the second part of the trial will then start in several countries, including the US. Earlier this month, the Coalition for Epidemic Preparedness Innovations (CEPI) provided Novavax $388 million funding for the phase I/II trial and large-scale manufacturing of the vaccine, making it CEPI's largest investment to date.
14:49 CET, 26 May: Merck acquires Austrian biotech Themis for COVID-19 vaccine
US pharma company Merck & Co Inc today announced it is acquiring Themis Bioscience, gaining ownership of a COVID-19 vaccine currently in pre-clinical development and due to enter clinical trials later this year. Vienna-based Themis, which is using a measles virus vector licensed from the Institut Pasteur in France to develop infectious diseases and cancer vaccines, formed a research collaboration with Merck in August last year, giving the pharma company an inside view of the capabilities of the measles vector. The Coalition for Epidemic Preparedness Innovations (CEPI), put in $4.9 million for Themis to kick start the COVID-19 vaccine project earlier this year. CEPI has been an important backer of Themis, awarding the company up to $21 million for phase III development of a vaccine against Chikungunya, a viral disease transmitted by mosquitoes, in June last year. Before that, in 2018, CEPI awarded Themis a contract worth up to $37.5 million to develop vaccines against Lassa virus and the MERS coronavirus. The Chikungunya project has now been put on hold to prioritise the COVID-19 project. Institut Pasteur, CEPI and Merck have entered into a memorandum of understanding pledging to develop, manufacture and distribute the vaccine on a global basis, with pricing that makes the vaccine available around the world. Merck is paying cash for Themis, but the value of the deal was not disclosed.
13:04 CET, 26 May: Flanders launches €2 million coronavirus knowledge transfer fund
The Flanders Agency for Innovation and Entrepreneurship (VLAIO) has launched a €2 million funding call under its knowledge transfer programme, COOCK, to connect universities and companies in the fight against COVID-19. The programme will facilitate technology and knowledge transfer between universities and companies, to aid in the monitoring, control, prevention, and detection of the virus. The call is open until the end of September 2020 and winning projects will start two weeks after application submission. VLAIO will host an information session on the call from 2 to 4pm on 3 June.
11:35 CET, 26 May: 

EU COVID-19 rescue packages reach over €2 trillion
EU competition and digital tsar Margrethe Vestager announced new figures on Monday that show huge differences in emergency funding for industries during the pandemic crisis. EU-approved coronavirus state aid so far runs at over €2 trillion, with 47 per cent of these cash infusions and guarantees made in Germany. Next is Italy, with 18 per cent of the total approved aid, then 16 per cent in France, 4 per cent Spain, 4 per cent UK, and 2.5 per cent Belgium and Poland. All other member state aid makes up less than 1.5 per cent of approved aid. Vestager said that the extensive bailouts of coronavirus-hit companies could have a positive ripple beyond country borders, helping to boost the EU's economy. She also added a caveat to the numbers: these are theoretical limits and the total approved aid amounts may never be spent. But the stark discrepancy in aid has Brussels officials concerned about how fair the economic recovery will be, with the majority of countries lacking the firepower of the few big western EU countries. Commission president Ursula von der Leyen has already warned that big countries might be getting an unfair advantage in the EU's single market.
16:48 CET, 25 May: 

National funding agencies come together for COVID-19 African research fund
A new international effort to support research on COVID-19 in Africa began accepting applications for project proposals. The COVID-19 Africa Rapid Grant Fund will support projects in several African countries, with a total of $4.75 million available for research on diagnostics, prevention and treatment.
The fund is supported by several international funding agencies, including organisations from Canada, Québec, Sweden, the UK, South Africa and the Science Granting Councils Initiative in Sub-Saharan Africa. The South African National Research Foundation is coordinating the funding call, which will follow recommended topics outlined by the World Health Organisation, the African Academy of Sciences and the Canadian Rapid Grant Funding Opportunity.
Research projects will focus on virology, epidemiology, health governance, transmission, information, mental health and vulnerable groups. Application deadline: 17 June.
13:36 CET, 25 May:

 

Germany introduces €175 M research bailout fund
The German research foundation, Deutsche Forschungsgemeinschaft (DFG), is offering €175 million in funding to support grantees whose work has been disrupted by the COVID-19 lockdowns. The support package, according to the foundation's 25 May announcement, is to "allow additional staff and project funding to be requested across a wide range of funding programmes, allowing research work that cannot be carried out as originally planned to be continued and completed." It said the funding is available to "the majority" of its 30,000 existing research projects. The first in line to receive grants are projects for which funding ended or will end between 1 April 2020 and 30 June 2021.
The German announcement comes as grantees in the EU's Horizon 2020 research programme are seeking similar short-term supplemental funding to cover COVID-19 costs. So far, the Commission has said it will be flexible in allowing deadline extensions, reimbursing travel or  event cancellation fees and allowing revisions in the project plans. But it hasn't gone as far as the DfG in systematically providing supplemental funding for extra staff costs and other routine project expenses disrupted by the lockdowns.
10:38 CET, 21 May:

AstraZeneca to get $1B in support from BARDA for COVID-19 vaccine
AstraZeneca announced today that it received support of more than $1 billion from the US Biomedical Advanced Research and Development Authority (BARDA) for the development, production and delivery of the COVID-19 vaccine developed by Oxford University. The development programme includes a phase III clinical trial with 30,000 participants and a paediatric trial. At the same time the company has concluded the first agreements for at least 400 million doses and has secured total manufacturing capacity for one billion doses so far. Deliveries will begin in September 2020. AstraZeneca said it aims to conclude further agreements supported by several parallel supply chains, which will expand capacity further over the next months to ensure the delivery of a globally accessible vaccine.  
AstraZeneca has now finalised its licence agreement with Oxford University for the recombinant adenovirus vaccine. The licensing of the vaccine, formerly ChAdOx1 nCoV-19 and now known as AZD1222, follows the recent global development and distribution agreement with the university's Jenner Institute and the Oxford Vaccine Group. AstraZeneca has also agreed to support the establishment of a joint research centre at Oxford University for pandemic preparedness research.
A phase I/II clinical trial of AZD1222 began last month to assess safety, immunogenicity and efficacy in over 1,000 healthy volunteers aged 18 to 55 years across several trial centres in southern England. Data from the trial is expected shortly which, if positive, would lead to late-stage trials in a number of countries. AstraZeneca recognises that the vaccine may not work but is committed to progressing the clinical programme with speed and scaling at risk.
17:27 CET, 20 May: 'A positive impression' on trio of COVID-19 vaccines, says Germany's research minister
Germany's research minister Anja Karliczek said she has a "positive impression" after discussions this week with three German companies developing COVID-19 vaccines. Karliczek talked to BioNTech, whose vaccine entered phase I/II trials in early May; CureVac, which will begin clinical testing in June; and IDT Biologika, which will start trials in September. More calls will follow in the coming weeks as the government monitors progress, Karliczek said. Last week, the German government announced it is to increase funding for vaccines development by €750 million.
16:58 CET, 20 May: 

Germany announces 34 winners

of

hackat

h

on event
The German government announced today it will put €1.5 million in to fund 34 projects from the COVID-19 hackathon held on 20-22 March. Amongst the winners is Print4Life, which uses 3D printers to make medical equipment, and the Explain_Corona4Kids project, providing facts and prevention information for children.
11:50 CET, 20 May: 

Winner

of Horizon 2020

fast track grant

gets approval for

COVID-19 diagnosti

c
Irish diagnostics company HiberGene has received European CE marking for its portable point of care COVID-19 test, which it has fast tracked through development after receiving a €930,000 grant from the Horizon 2020 special call in March. The test, which can detect the virus at the early and highly infectious stage of infection, takes 30 minutes to deliver a result.
18:06 CET, 19 May: Eureka announces second COVID-19 funding call
The Eureka international R&D network launched a second COVID-19 call, in which it is looking to the future, inviting research projects lasting up to three months to improve preparedness for the next serious infectious disease pandemic. The call is open the researchers in member countries until 15 July.
12:58 CET, 19 May: 

Commission launches new €122M coronavirus research funding call
A second Horizon 2020 call for rapid coronavirus research opens today inviting expressions of interest in the repurposing of production lines for medical supplies; COVID-19 surveillance and care tools; projects examining the behavioural, social and economic impact of the outbreak; and clinical research looking at pan-European patient cohorts. There is €23 million available for companies to switch existing production lines. Products and other outputs need to be available and affordable for all, in line with the principles of the coronavirus global response. The commission will include rapid data-sharing clauses in grant agreements, to ensure that findings and outcomes can be put to use immediately. There will be an online information session on the call at 2pm CET tomorrow.
12:53 CET, 19 May: Six scientists chosen to scout for new ERC leaders
The EU has chosen six scientists to help identify future members of the European Research Council's governing body, the 22-member ERC Scientific Council. They are Carl-Henrik Heldin, chair of the board of the Nobel Foundation, Sweden; Barbara Flueckiger, Zürich University; Kirsten Gram-Hansen, Aalborg University; Michal Karonski, Adam Mickiewicz University in Poland; Carlos Martinez Alonso, Spanish National Research Council; and Mira Mezini, Technical University of Darmstadt. In a statement announcing the team, the European Commission said it wants to see the "continuation and renewal of the ERC Scientific Council" for the start of Horizon Europe, the next big EU research and innovation programme, starting next year.
11:58 CET, 19 May: Free access to Horizon 2020 medical device test beds
Three Horizon 2020-funded projects are offering the technology testing services they have developed free of charge to SMEs, start-ups and research institutions developing products to control the spread of COVID-19. The first, Tbmed, provides expert advice on setting up clinical trials, while the Medical device obligations taskforce can help companies developing inhalation technologies and environmental sensors to navigate the regulatory requirements. The third, Safe-n-Medtech offers product characterisation, preclinical validation, access to biobanks and patient samples, scale up and regulatory support for nano-enabled medical technologies. Applicants have until 15 September 2020 to request access to the services.
11:17 CET, 19 May: UK to fund COVID-19 research in low- and middle-income countries
The UK launched a funding call on applied health research to understand and mitigate the effect of the COVID-19 pandemic in low- and middle-income countries. The call, funded through the UK's overseas aid budget, will focus on priority research areas highlighted by the World Health Organisation in epidemiology, clinical management, infection prevention and control, and health system responses. Projects investigating indirect consequences of the pandemic, such as mental health, domestic violence, and maternal and neonatal health, are also eligible. Awards of up to £1 million are available for projects lasting up to 18 months, led by UK researchers or researchers in the country where the project takes place. Application deadline: 22 June 2020
11:04 CET, 19 May: 

UKRI 

brings forward

 £131

M investment

 in vaccine manufacturing
The public funding agency UK Research and Innovation (UKRI) is expediting the construction of a vaccines manufacturing and innovation centre in Oxfordshire and says it will put in £131 million over the next year to bring the facility online 12 months early, in the middle of 2021. In the meantime, UKRI is supporting a 'virtual' centre of temporary manufacturing facilities in other premises. The total UKRI funding for the project, which began in 2018, is £196 million.
10:53 CET, 19 May: Switzerland doubles funding for 36 COVID-19 projects to €9.4M and sets up research database
The Swiss National Science Foundation (SNSF) selected 36 projects for funding under its first coronavirus research call and said it is doubling the budget from CHF5 to CHF10 million (€9.4 million). From 284 applicants, 22 biomedicine, 10 social science and humanities, and 4 technology projects were awarded funding and will commence by 1 June. Information about the projects and their progress can be found on SNSF's new COVID-19 research database that lists all national and Horizon 2020 projects featuring Swiss participants. SNSF's second call for coronavirus research, mainly focused on social sciences and humanities, launched on 30 April and is open until 25 May.
18:24 CET, 18 May: Manufacturing COVID-19 vaccine is not the same as making it available for use, says leader of UK vaccine project
Robin Shattock, leader of one of the two UK COVID-19 vaccines projects, has intervened to warn that manufacturing a vaccine does not mean it will be available for use. Having supplies, "is very different to having the necessary data" to show any vaccine is safe and effective, Shattock said, after the UK government said "up to 30 million doses" of a vaccine being developed at Oxford University could be available by September. Shattock made the comment after the project he is leading at Imperial College London was awarded £18.5 million in further government funding to speed up clinical development. "This funding will greatly accelerate our efforts to demonstrate the effectiveness of our vaccine and make it available to at risk populations as rapidly as possible," Shattock said in response to the announcement. The Imperial College vaccine is due to enter clinical trials in June. Meanwhile, Moderna, the US company leading the vaccine race, announced initial data from its clinical trial. This showed that two weeks following the second dose, levels of binding antibodies in trial volunteers were at the same levels as seen in blood samples from people who have recovered from COVID-19.
17:02 CET, 18 May: Australian government to match-fund COVID-19 projects 
The Australian government said it will match up to A$1 million in funding for COVID-19 research projects as part of the newest round of the country's $22.3 million biomedical research programme. SMEs, medical research institutes, and universities developing medical devices, diagnostics, and prophylactic or therapeutic approaches to treating COVID-19 can apply for grants until 1 June 2020. This is the third round of the four-year programme, Biomedical Translation Bridge.
14:09 CET, 18 May: 

Abivax gets €36M French government backing for COVID-19 trial
Abivax of Paris has secured €36 million in funding from the government-owned investment bank Bpifrance  for the phase IIb/III trial of its COVID-19 drug ABX464 in high-risk patients, and for manufacturing scale-up and additional clinical and other development costs. That opens the way for a 1,034-patient study of the orally available drug, which has the triple effect of antiviral, anti-inflammatory and tissue repair properties. The oral dosage form of ABX464 will allow high-risk patients who are not in hospital to take part in the trial.
13:00 CET, 18 May: EMA is working on joint COVID-19 vaccine procurement
Guido Rasi, head of the European Medicines Agency told the European Parliament ENVI committee meeting today that the agency will support Europe-wide procurement of any potential COVID-19 vaccine. EMA is working with the commission "to see if any joint procurement, any new tools can be made available in Europe," he said. Work is also needed to prioritise who to vaccinate first because it will be impossible to make any vaccine universally available from day one, Rasi said.
11:49 CET, 18 May: 

Austrian biotech gets funding for phase II trial of dual action COVID-19 drug
Apeiron Biologics of Vienna, said it has raised money to fund the phase II development of its COVID-19 drug, APN01. The product is an enzyme with the potential to block the infection of cells with the SARS-CoV-2 virus and to counteract inflammatory reactions in the lungs. The ongoing phase II clinical trial, is treating 200 patients severely affected by COVID-19, with sites open to date in Austria, Germany, Denmark and the UK. The study is now expected to be expanded to other countries.
11:28 CET, 18 May: 

Nine more projects

backed

by Spain's €24 million COVID-19 fund
The Carlos III Health Institute awarded €700,000 to nine short-term research projects exploring the biology and epidemiology of the COVID-19 virus, clinical profiles of patients, the reuse of personal protective equipment, and the repurposing of existing drugs. More than €22 million has been allocated to 126 research projects since the launch of the €24 million national fund in March.
11:27 CET, 18 May: 

E

IT

Food launches fast track call

to fix supply chains
EIT Food has launched a call for short term projects to address shortcomings in food supply chains exposed by COVID-19. Projects should help with supply chain disruption, consumer behaviour change, food safety risks and nutrition for at risk populations. All research must be completed by the end of the year, with products on the market by the end of June 2021 at the latest. Organisations that are not currently members of the EIT Food Knowledge and Innovation Community can submit projects while waiting for partnering applications to be accepted. Application deadline: 28 May.
11:26 CET, 18 May: 

UK

puts further

£84M

into COVID-19 vaccines
The UK government is adding a further £84 million to accelerate COVID-19 vaccine trials, with Oxford University getting up to an additional £65.5 million and Imperial College London £18.5 million. The group at the Jenner Institute at Oxford University has now formalised a manufacturing deal with AstraZeneca. Assuming its vaccine is found to be effective in phase II trials, up to 30 million doses will be manufactured by September, when an application will be made for an emergency use authorisation. Business secretary Alok Sharma said initial doses will be available for use in the UK; under the deal with AstraZeneca the company will make the vaccine available internationally. Pascal Soriot, CEO of AstraZeneca said, "Our company is working hard to establish parallel supply agreements with other nations and multilateral organisations to ensure fair and equitable access around the world." The UK government has also pledged £250 million to the Coalition for Epidemic Preparedness Innovations (CEPI), which is advancing a number of other vaccines projects.
10:58 CET, 18 May: 

AI inspired drug discoveries head for the lab
UK artificial intelligence drug discovery specialist e-therapeutics plc today announced the start of cell-based testing on a set of compounds for the treatment of COVID-19 infections identified using its AI-driven drug discovery system. Pharmaceutical services company WuXi AppTec will perform the studies. No details of the compounds were given, but they are approved drugs, for use both alone and in combinations, that target human host systems, therefore minimising the risk of resistance and potentially being effective for the treatment of other viral conditions.
18:29 CET, 15 May: $450 million bailout for Canada's researchers
The government of Canada announced C$450 million in funding to universities and health research institutes to keep essential research running, and so they can retain research staff funded by industry or philanthropic sources who are not eligible to access existing COVID-19 support measures. In addition to maintaining research-related activities during the crisis, the money will help universities to ramp research back up once physical distancing measures are lifted. The funding is part of Canada's COVID-19 economic response plan.
17:22 CET, 15 May: 

EIT Climate

call for green recovery projects
The European Institute of Innovation and Technology's (EIT) Climate programme has launched a call for projects with the potential promote economic recovery from the COVID-19-induced recession. Projects must deliver tangible outputs by the end of 2020, delivering products and services with clear pathways to market. Given the requirement to complete this year, eligible projects must be at a level of maturity to grow and scale fast. Applicants must be an EIT Climate partner to be eligible for funding, non-partners can join in but will not receive funding until they have partnering status. Application deadline for outline proposals: 22 May.
13:35 CET, 15 May: 

EMA says 'at least a year' before a COVID-19 vaccine can be approved
The European Medicines Agency said it has been in discussions with 115 companies developing potential COVID-19 therapies and 33 COVID-19 vaccines developers. The agency says vaccine development timelines are difficult to predict. Based on past experience, it estimates, "It might take at least a year before a vaccine against COVID-19 is ready for approval and available in sufficient quantities to enable widespread use."
11:53 CET, 15 May: 

European Institute of Innovation and Technology's

 Raw

 

Materials KIC 

opens 

COVID-19

 

booster call
EIT Raw Materials today launched an open call for funding of up €200,000 as part of the European Institute of Innovation and Technology's €60 million crisis response initiative. Start-ups, scale-ups and SMEs working on aspects of raw materials supply, including exploration, mining, recycling and improved methods for processing minerals and metals, can apply for funding until 12 June 2020. The call is open for companies hit by the economic consequences of the pandemic and for projects that can directly or indirectly mitigate technological, market and value chain challenges linked to the crisis.
14:47 CET, 14 May: 

New European Research Area

 COVID-19 R&D portal
The European Commission today launched a portal providing a single point of access to information on all COVID-related research calls and providing real time updates on funding opportunities across the European Research Area. In addition to Horizon 2020 calls and deadlines, there is a section for national research programmes.
13:42 CET, 14 May: 

U

rban

m

obility

KIC

launches €6M call

as part of €60M EIT crisis response funding
The European Institute of Innovation and Technology's (EIT) Urban Mobility programme has announced a €6 million call as part of a €60 million crisis response initiative launched by EIT today. EIT Urban Mobility is holding pitching events until 22 May to help participants find partners and create consortia. It is promising simplified procedures and says research must be completed by the end of the year. Application deadline: 31 May. The call is part of EIT's €60 million crisis response initiative, which will fast track €40M to help SMEs that are running short of cash during the crisis, and €20 million to fund COVID-19 projects. Further calls will be launched in the coming weeks through the EIT's eight knowledge and innovation communities in health, climate change, digitisation, food, sustainable energy, urban mobility, manufacturing, and raw materials.
17:59 CET, 13 May: 

Henry Luce Foundation launches international call for social science studies on the impact of the outbreak
The Henry Luce Foundation in partnership with the US Social Science Research Council has launched a call for research into the social, economic, cultural, psychological, and political impact of Covid-19 in the US and globally. The call is open to international researchers. Applicants must be PhD holders in any social science disciplines or related interdisciplinary fields. Grants of up to $5,000 per project are available. Application deadline: 1 June.
17:25 CET, 13 May: 

Wallonia to get

€25M

state aid for COVID-19 research
The European Commission approved a €25 million direct grant state aid to support COVID-19 related R&D activities in Wallonia, the southern region of Belgium. The programme, open to all companies based in Wallonia, will fund research in diagnostics, therapies and vaccines, covering 80 per cent of eligible costs for SMEs, and 60 per cent for large companies. The commission also approved a €11.5 million for a Maltese scheme to support investments in the production of coronavirus-relevant products such as vaccines, ventilators and protective equipment.
13:54 CET, 13 May: 

UK launches first trial of

repurposed drugs to treat

COVID-19 in primary care
To date, tests of existing drugs in the treatment of COVID-19 infections have focussed on patients who are ill enough to be in hospital. Now, a UK study is being rolled out to test repurposed drugs in older patients who show symptoms of COVID-19, in the hope of reducing hospital admissions. People aged 65 and over with coronavirus symptoms can now register via an online questionnaire to find out if they are eligible to take part in the study, which is being run by the primary care clinical trials unit at Oxford University. More than 500 general practitioner surgeries in the UK are also recruiting people aged 50-64 with a pre-existing illness, or aged 65 and over, into the trial. In the first phase, the trial is evaluating whether a seven-day course of hydroxychloroquine, used for acute malaria and certain types of arthritis, can reduce the severity of symptoms. The antibiotic azithromycin will soon be added to the study.
10:38 CET, 13 May: 

Imperial College

spin out to

develop 10-minute fingerprint

sweat

test for COVID-19
Intelligent Fingerprinting is working with researchers at Imperial College London on a 10-minute COVID-19 test that aims to detect the virus in sweat. This would represent a new and non-invasive method to detect COVID-19, which can be used by non-medical staff in care homes and workplaces. The test relies on taking ten fingerprint sweat samples that are analysed by a portable device, with results on-screen in ten minutes. Intelligent Fingerprinting, a spin out from Imperial College, says it does this without creating any hazardous biological waste.
13:42 CET, 12 May: IMI announces 8 COVID projects as it boosts funding to €72M
The Innovative Medicines Initiative (IMI) has selected eight projects for funding under its fast-track call on coronavirus diagnostics and treatments and said it will increase funding for the call from €45 million to €72 million. The in-kind contribution of pharmaceutical companies is unchanged at €45 million. In total, IMI received 144 proposals of which 120 met the basic eligibility criteria for support. All eligible proposals were evaluated by independent experts, and due to the large number of high quality proposals, IMI decided to increase the funding. Of the eight projects, five focus on diagnostics and three on treatments. The diagnostics projects aim to develop tests that can be used at the point of care, including a doctor's surgery or patient's home, and which will deliver results within 14 to 40 minutes. The therapies projects are mostly aiming to repurpose existing drugs. In total, the projects include 94 organisations, with SMEs accounting for over 20 per cent of the participants and 17 per cent of the budget.
11:46 CET, 12 May: Further 35 projects financed by Spain's €24 million COVID-19 research fund
The Carlos III Health Institute (ISCIII) on Monday awarded almost €3.5 million from Spain's COVID-19 research fund to 37 new projects aiming to improve short-term management of the coronavirus pandemic. The projects will study the biology of the virus, search for new drugs, and attempt to improve the management of the disease in Spain. Since the launch of the €24 million fund in late March, 90% of the budget has been allocated to 117 research projects. The funding call, which is open to universities and businesses from Spain and other countries, will be closed in the coming day when the last winners are announced.
11:41 CET, 12 May: CEPI awards Novavax up to $388M for clinical trials and manufacturing of COVID-19 vaccine
The Coalition for Epidemic Preparedness Innovations (CEPI) is extending its collaboration with US biotech Novavax, providing up to $384 million funding for phase I and II clinical trials and large-scale manufacturing of the company's vaccine. This is CEPI's largest investment to date and takes its total investment in Novavax's potential vaccine to $388 million. The phase I trial of the vaccine candidate NVX-CoV2373 is due to start in Australia later this month, with phase II to be conducted in multiple countries if top line results from phase I, due in July, are positive. The money will also allow Novavax to start developing a scaled up process to potentially allow manufacturing of up to 100 million doses by end of 2020 and to negotiate access to large-scale manufacturing capacity in multiple countries, with a goal of potentially producing over one billion doses during 2021.
11:21 CET, 12 May: COVID-19 cancelled Eurovision this year, but researchers find bloc voting is here to stay
The Eurovision Song Contest was cancelled this year due to COVID-19, but research about it has continued unabated. Researchers at the universities of Stirling and Glasgow analysed the popular voting records for Eurovision contestants since 1999 and confirmed what any of the famous show's 200 million viewers already knew: the Swedes and Norwegians really do trade votes. Eurovision voting patterns correlate with how strong or weak business ties are between nations: the more business is done between two countries, the more likely TV viewers in those countries are to vote for each others' national contestants.
The researchers, publishing in the Journal of International Business Studies, conclude: "The insight into social affinity between nations which this analysis of Eurovision voting patterns provides may be a better predictor of international business exchanges than traditional measures of cultural similarity." Now we know.
(For those missing their annual Eurovision fix, which has appeared every spring since 1956: This year's Dutch hosts are planning an online "celebration" starting tonight, with a "Grand Final" on Saturday, 16 May.)
10:39 CET, 12 May: France opens source code for its COVID-19 tracing app
France's National Institute for Research in Computer Science and Automation (Inria) today released the source code and documentation for its coronavirus tracing app, StopCovid, calling on developers to improve it. The code will be continuously updated  based on suggestions from developers as they review the code. The move to open the source code is seen as an attempt by France to address concerns about the app's transparency and security. The app will inform users if they have been in contact with a person who has tested positive for COVID-19 and guide further action. The finished app is to be presented at the National Assembly on 25 May and released to the public in June.
17:16 CET, 11 May: 

France launches call for

public-private COVID-19 research
The French Ministry of Higher Education and Research and the government investment bank Bpifrance are to back large scale public private partnerships to develop vaccines and therapies against COVID-19. The funding is for early stage discovery and development and clinical trials, which must be conducted in France. Awardees will get a minimum of €4 million, with the possibility to receive up to €50 million or more.  Application deadline: 30 September.
14:39 CET, 11 May: 

European Innovation Council appoints first programme manager
The European Innovation Council (EIC) today appointed its first programme manager to help guide promising life sciences and biotech projects. Iordanis Arzimanoglou, who works as a coach for biomedical start-ups at the EU's Executive Agency for Small and Medium-sized Enterprises, will take on this new role. EIC will recruit more experts throughout the year, to oversee projects in areas such as green innovation and artificial intelligence. The council also announced its latest batch of grant winners, with 35 projects chosen to receive a total of €114 million.
14:08 CET, 11 May: 

Microsoft

refocussing its AI for health initiative

on the front lines of COVID-19 research
Microsoft has opened an international call for non-profits, academia and governments to propose AI projects that could help in the COVID-19 response. Suitable projects will be granted access to Microsoft's Azure cloud computing services and the possibility to collaborate with the company's data scientists. The call is part of Microsoft's $40 million, five-year AI for Health programme, launched in January to promote the use of AI to improve the health of people around the world. 
On 9 April the company said it is switching the focus of the programme to concentrate on five areas where it thinks AI will be useful in managing COVID-19: Data and insights to inform on safety and economic impacts; enabling research to further the development of vaccines, diagnostics and therapeutics; allocation of resources, including recommendations on the allocation of limited assets, such as hospital space and medical supplies; dissemination of accurate information to minimise the sharing of misinformation; and scientific research to study and understand COVID-19. Application deadline: 15 June.
13:32 CET, 11 May: 

Viveo Health makes its secure t

elemedici

ne system

free to doctors
Estonian telemedicine specialist Viveo Health, is making its platform technology Virtual office for doctors available free of charge to medical professionals around the world. The company says healthcare professionals have been forced to use social media and other channels that are not secure, to communicate with patients during the pandemic. Viveo's telehealth system is purpose built, with an authentication feature which provides greater security, ensuring patient-doctor confidentiality.
13:31 CET, 11 May: Spain opens new COVID-19 research call
The Spanish Ministry of Science and Innovation today launched a €12 million funding call for research projects to increase supplies of products needed to deal with the pandemic, improve COVID-19 treatment and diagnosis, and implement new public health measures. The call, which will remain open until the budget is exhausted, seeks projects that can be quickly implemented in response to the ongoing public health emergency. Some of the funding may come out of Spain's €10 billion 2014 - 2020 regional development fund.
13:01 CET, 11 May: 

Beroni identifies lead nanobodies

as basis for developing COVID-19 tests and treatments
The biotech company Beroni Group announced that working in collaboration with Tianjin University in China, it has discovered 24 lead nanobody constructs that could be applied to develop diagnostics and treatments for Covid-19 infections. Nanobodies, originally commercialised by the Belgian biotech Ablynx NV, are single domain antibodies derived from camels and llamas, which have the capacity to bind key proteins of the coronavirus. Beroni is working on humanising the nanobodies, to reduce their immunogenicity and enhance the therapeutic efficacy. The research team is now preparing to conduct animal experiments and clinical trials, with results expected within the next 12-18 months.  
12:34 CET, 11 May: 

Booz Allen Foundation launches call

for projects to increase resilience after

COVID-19
Booz Allen Foundation, a charity funded by the management consultancy Booz Allen Hamilton, has issued a call for proposals for research to help build lasting community resilience in the wake of the pandemic. The $1 million fund will provide grants of up to $100,000 to nonprofits, entrepreneurs, start-ups and small businesses to harness the power of data and technology to improve COVID-19 relief efforts for vulnerable populations and key workers affected by the crisis. Project leaders must be US citizens, however teams can include people of other nationalities. Application deadline: 15 June 2020.
12:06 CET, 11 May: 

Brexit talks take on research this week
The UK's involvement in the next big EU research programme, Horizon Europe, is on the agenda in the third round of Brexit talks this week. The UK government has made it clear it wants to join the €94.1 billion programme. Over on Twitter, UK researchers are using the #onehorizon hashtag to plead for a deal. EU officials have not publicly tipped their hand on the issue, although it is understood there is support in Brussels for UK participation, provided the country budges on some other sensitive areas like competition law and fisheries. Progress on the overall deal is slow. "Time is short and there's an awful lot to do," Irish deputy prime minister, Simon Coveney said last week.
12:03 CET, 11 May: 

Belgian company develops antigen test for COVID-19
Coris BioConcept has developed COVID-19 Ag Respi-Strip, a disposable antigen test it says can identify if a person is infected in 15 minutes. The test uses a sample from a nasopharyngeal swab to identify traces of proteins of the virus. Although it cannot differentiate between SARS-CoV-1 and SARS-CoV-2, the company says it is quicker and cheaper than lab tests that use reserve transcription-polymerase chain reaction.
14:13 CET, 08 May: CEPI opens new COVID-19 vaccine funding call
The Coalition for Epidemic Preparedness Innovations (CEPI) issued a new call for proposals inviting organisations around the world to apply for funding to speed up development, scale-up manufacturing, and expand the geographical footprint of production of COVID-19 vaccine candidates. The call will be open until at least 30 June 2020 with applications reviewed on a rolling basis every two weeks. Applicants must be developing vaccines that can be approved in 12-18 months or less, and be in a position to increase the availability of vaccines for wide-spread global deployment. Since January CEPI has established a COVID-19 vaccine development portfolio comprising nine candidates, three of which in clinical testing. Following the World Health Organisation's launch last month of the Access to COVID-19 tools accelerator, CEPI is now seeking to expand and diversify its portfolio.
12:53 CET, 08 May: 

New process weighs up numerous COVID-19 models to provide better tools for policy makers
A new process for harnessing and reconciling the multiple disease models that are now available for managing the COVID-19 pandemic has been developed by an international team of researchers in China, Australia, the UK and the US. At the onset of the COVID-19 outbreak a large amount of information was unavailable or unknown, leaving researchers to make decisions about how to incorporate this uncertainty into their models, and leading to differing projections. These disparate predictions have created uncertainty for policymakers in planning how to respond. The group describes the process for managing this uncertainty, to remove bias and ensure valuable insights and information are not overlooked, in a paper appearing today in the journal Science.
11:56 CET, 08 May: 

Czech Republic

gets approval

for €7.3M state aid
The European Commission approved a €7.3 million direct grant programme to support COVID-19 research in the Czech Republic. The grant scheme is open to any Czech company with the expertise to develop medical and paramedical technologies, 3D printing systems and applications that improve logistics. Companies will have 75 per cent of eligible costs covered by the scheme. Any results must be made available to third parties in the form of non-exclusive licences.
11:44 CET, 08 May: 

World's m

o

st advanced COVID-19 vaccine get clearance for phase II trial
Moderna received approval from the US Food and Drug Administration for a phase II study of its coronavirus vaccine involving 600 participants and said it is now finalising the design of the phase III trial, which is expected to start in early summer. At the start of this month the US biotech announced a partnership with the Swiss biologics manufacturer Lonza, to scale up production of the vaccine at Lonza sites in the US and Switzerland. The US Biomedical Advanced Research and Development Authority is supporting development and manufacturing scale up with funding of up to $483 million.
09:43 CET, 08 May: New one-stop shop for global COVID-19 research
The Institute of Cancer Research in London has launched an AI-driven database bringing together global research on the biology and treatment of COVID-19 in a single online hub. Coronavirus-CanSAR is intended to support discovery of new drug targets and treatments by making available vast amounts of data on viral proteins, their interactions with human proteins, drugs and drug mechanisms, and clinical trials. The pooled data has been used to generate three-dimensional maps of how viral proteins interact with human proteins to highlight interactions that could potentially be disrupted with new drugs. The COVID-19 resource, built on an existing cancer research database, is funded by the medical charities Cancer Research UK and the Wellcome Trust.
22:25 CET, 07 May: 

ACM Europe Technology Policy Committee calls for transparency, interoperability, privacy, and scrutiny in COVID contact tracing
With contact-tracing apps starting to appear around the world as a COVID-19 protection measure, governments should adopt only those systems that safeguard personal data, according to a policy statement from the Europe Technology Policy Committee of the Association for Computing Machinery (ACM-Europe). The group said the apps should also be "subject to scrutiny by the scientific community and civil society before, during and after deployment." ACM is the world's largest and longest established professional society of individuals involved in all aspects of computing, and its Europe Technology Policy Committee promotes sound public policy and public understanding of a broad range of issues at the intersection of technology and policy. The full statement is available in English. French, and Italian.
18:42 CET, 07 May: 

India

looks for partners to commercialise

200 COVID-19 technologies
The Indian Council of Science and Technology published a list of 200 Indian technologies developed for use in tracking, testing and treating COVID-19. Most have been test up to proof-of-concept. The National Research Development Corporation is looking for partners to commercialise the products.
16:08 CET, 07 May: 

Scottish government gives universities £75 million bail out
The Scottish government has announced a one-off £75 million increase in funding for the country's universities, to replace lost research income and protect research jobs against the financial impact of COVID-19. A Scottish Funding Council analysis indicates universities face a loss of around £72 million due to COVID-19 this academic year alone, most notably through the loss of international student fees, cancelled conference bookings, and returned accommodation fees. A collective operating deficit of between £384 million and £651 million is forecast for next academic year.  
12:43 CET, 07 May: World-leading virologist Peter Piot to be new special adviser to commission president, Ursula von der Leyen  
Peter Piot, the Belgian scientist who co-discovered the Ebola virus in 1976, has been appointed special adviser on COVID-19 to the president of the European Commission, Ursula von der Leyen. Piot, director of the London School of Hygiene & Tropical Medicine, will inform the commission's efforts to support and steer research and innovation to tackle the pandemic. He is also a member of the COVID-19 scientific advisory panel that provides the commission with recommendations on responding to the crisis, including policy measures for addressing its long-term consequences.
12:23 CET, 07 May: 

Isra

eli scientists discover

antibody

they say is

capable of neutrali

s

ing

COVID-19
Israeli minister of defence Naftali Bennet announced the Israel Institute for Biological Research has developed an antibody that can neutralise the SARS-CoV-2 virus. The antibody formula is being patented and the institute is looking for commercial partners to take the research forward.
16:31 CET, 06 May: 

Greece launches

national

COVID-19

epidemiology study
Ten Greek universities and research centres are joining forces in a €2.48 million government-funded epidemiological research programme to trace the evolution of the infection across the country. The study will involve extensive testing for the virus, antibody detection, viral genome sequencing, and analysis of the host genetics of coronavirus patients, to try and understand what makes some people more susceptible to developing severe symptoms. The money comes from the Greek Ministry of Development and Investment. In addition to this national research project, Greece pledged €3 million for the global coronavirus research programme in the international pledging conference held by the European Commission on Monday.
14:33 CET, 06 May: 

New AI tool could help to rank COVID-19 research
Researchers at Northwestern University have developed an algorithm that can predict if published research is likely to be replicable, providing a surrogate for whether study conclusions are valid. They say this will make it easier for scientists and policymakers to evaluate COVID-19 research papers, many of which are appearing as preprints without going through peer review. Details of the algorithm are described in a paper, 'Estimating the Deep-Replicability of Scientific Findings Using Human and Machine Intelligence,' published in the Proceedings of the National Academy of Sciences this week.
11:40 CET, 06 May: 

UK researchers launch global study to examine impact of COVID-19 on health and wellbeing
A study funded by the University of Surrey and the London School of Economics is to assess the impacts of the COVID-19 pandemic on wellbeing and mental health across the globe, investigating the effects of the different approaches to lockdown taken by different governments. Data gathering is underway in the form of a survey inviting people 18 years and over, across 30 countries, to take part. Results are due at the end of the year, providing evidence-based guidance for government policy makers working to address mental health and wellbeing issues, during and after the COVID-19 crisis. Complete the survey at this link: https://lse.eu.qualtrics.com/jfe/form/SV_e5NpJduSmxXydE1
11:34 CET, 06 May: 

UK/Canada collaboration in COVID-19 genomics
The UK COVID-19 Genomics consortium is to collaborate with the newly formed Canadian COVID Genomics Network (CanCOGeN) as it launches a national sequencing network to monitor the development of the pandemic. The two will share knowledge, lessons learned and protocols, supporting their national efforts in coordinating the work of healthcare, public, private and academic organisations, in sequencing and analysing the spread and evolution of the SARS-CoV-2 virus and how it affects patients.
COG-UK, set up in March with £20 million of government funding, is supporting two key genomic projects, sequencing the virus to understand how it works and is evolving and analysing the genomes of patients infected with the virus to look for genetic variants that influence how they respond to the infection. To date more than 10,500 virus sequences from UK COVID-19 patients have been upload to the consortium's website.
CanCOGeN was set up in April with C$40 million of government funding to coordinate data sharing and analysis across Canada. It will oversee the sequencing of genomes of up to 150,000 viral samples and 10,000 patients, to inform clinical and public health strategies. 
10:49 CET, 06 May: 

University of Mainz researchers find potential COVID-19 drugs in supercomputer simulation
Several drugs approved for treating hepatitis C viral infection have been identified as potential treatments for COVID-19 infections using the MOGON II supercomputer at the University of Mainz, which is one of the most powerful computers in the world. The researchers simulated the way in which 42,000 different compounds listed in open databases bind to certain proteins of SARS-CoV-2, inhibiting the virus from infecting human cells. After making more than 30 billion single calculations, over two months, they found that four hepatitis C drugs bind SARS-CoV-2 very strongly and may therefore be able to prevent infection.
10:32 CET, 06 May: 

University of Luxembourg forms international collaboration to build COVID-19 disease map
Researchers at the University of Luxembourg are coordinating an international collaboration to build an online COVID-19 disease map incorporating all current knowledge on the virus-host interaction mechanisms, to support research and improve understanding of the disease.
In an article in the journal Nature Scientific Data, they present the project and call for contributions. Currently, 162 contributors from 25 countries are participating, extracting and assembling data from the existing literature and the fast-growing number of COVID-19 publications.
The disease map will provide a graphical, interactive representation of the disease mechanisms and a computational resource for analyses and disease modelling, allowing clinicians, virologists and immunologists to collaborate with data scientists and computational biologists, for precise formulation of models and accurate data interpretation.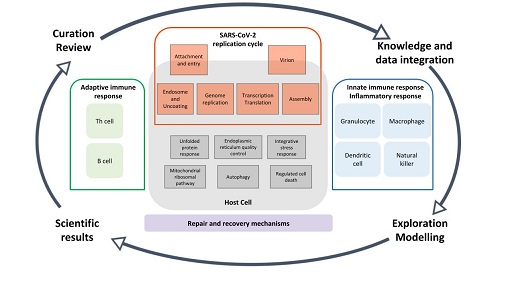 18:10 CET, 05 May: 

New WIPO tool to track intellectual property policy changes during COVID-19 pandemic
The World Intellectual Property Office has launched a tool to track COVID-19 related changes to intellectual property policy. In response to the pandemic, many national and regional intellectual property offices are implementing measures to assist clients, for example, by extending time or grace periods for fee payments. The COVID-19 IP Policy Tracker will log all these initiatives, helping stakeholders navigate changes implemented by patent and trademark offices as they adjust their operations in the light of the COVID-19 pandemic.
16:08 CET, 05 May: 

Switzerland launches online platform to support COVID-19 testing
The Academic Resources Platform for COVID-19 (ARC) will match Swiss laboratory requests for critical equipment, reagents, and other resources with supply offered by Swiss academic groups.
The platform will facilitate timely distribution of essential equipment and ensure an adequate number of tests is carried out daily.
The requests are managed by Spiez Laboratory, a division of the Federal Office for Civil Protection, appointed for this task by the Swiss Federal Government.
12:01 CET, 05 May: 

UK funding agency doubles start date for grants to 6 months
The government funding agency UK Research and Innovation (UKRI) announced today that in view of the current difficulty in beginning research projects it is extending the start date for awarded grants and fellowships from three to six months. An additional clause will be added to newly offered grant letters. Unless delivering time critical investments or a fixed start date is a condition of award, UKRI will also extend the latest start date for grants in cases where the offer letter was issued before this policy change. 
11:46 CET, 05 May: 

Spain invests 75% of its COVID-19 fund in 80 research projects
The Carlos III Health Institute said it approved more than 60 COVID-19 research projects last week, bringing the number of projects to 81 and total funding to date to €24 million. Among the new studies are two looking for faster ways to diagnose the infection; work to improve understanding of the virus; research into the effects on pregnant women and newborns; and studies of how COVID-19 infection affects people with comorbidities such as heart disease and multiple sclerosis.
19:54 CET, 04 May: 

EU

to shift

€675M

of Horizon 2020 money to meet its €1B COVID-19 pledge
The European Commission has pledged an additional €675 million from its Horizon 2020 programme to fund research projects working on vaccines, diagnostics and therapeutics against COVID-19, and to enable investments in companies developing treatments for infectious diseases.
The commission announced  the new funding during an international pledging event that brought the total raised from around the world to €7.4 billion, to ramp up funding for vaccines and drugs against the pandemic infection.
The new money is in addition to €325 million the commission has already allocated in research grants and funding for public-private partnerships tackling the pandemic, bringing its total commitment to €1 billion.
By the end of May, the commission will amend the Horizon 2020 work programme to redeploy the unallocated money.
16:34 CET, 04 May: 

EU Commission mobilises €1B for the Coronavirus Global Response
Commission president Ursula von der Leyen opened the international pledging conference to raise money for coronavirus vaccines, taking place this afternoon, by announcing the EU will donate €1 billion. "The reality is that we will have to learn to live with the virus – until and unless we develop a vaccine. This is why we have to join forces and pool our money and our minds to kick-start work on vaccines, diagnostics and treatments against coronavirus," von der Leyen said.
The EU is joining forces with national governments in France, Germany, Spain, Norway, the UK, Canada, Japan, Saudia Arabia and Italy in the the Coronavirus Global Response Initiative. The event is also supported by the World Health Organisation, the Gates Foundation, the Coalition for Epidemic Preparedness Initiative, the Global Fund, Unitaid, the Wellcome Trust, the foundation for diagnostics FIND, the World Bank and the international vaccine organisation Gavi.
A total of €5.1 billion of a target €7.5 billion has been raised already, with pledges from Japan (€762 million), Canada (€551 million), Germany (€525 million), France (€510 million) and the UK (€441 million).
16:02 CET, 04 May: 

Dutch researchers discover neutralising antibody against COVID-19 virus
Scientists at the University of Utrecht have discovered an antibody capable of neutralising the COVID-19 virus SARS-CoV-2 in the laboratory, as the first step in the possible development of a treatment for the infection. The antibody targets the spike protein on the surface of the virus, through which it enters human host cells. The researchers found it by creating 51 cell lines from humanised mice that produced antibodies to the spike protein of different coronaviruses and testing them to see if any were capable of neutralizing SARS-CoV-2. In addition, they demonstrated in cell culture that the antibody targets the spike protein. Reporting their findings in Nature Communications today, the researchers suggest their antibody, either alone or in combination with other neutralising antibodies that target the spike protein, could potentially aid the development of therapeutics in the future.
12:18 CET, 04 May: 

Irish AI centre makes

IP free

for COVID-19 projects
The Irish Centre for Applied Artificial Intelligence, announced its intellectual property will be free to licence to support COVID-19 R&D activities. Although not developed specifically to address COVID-19, the centre's technology demonstrator projects, in the broad areas of artificial intelligence, data analytics and machine learning, are suitable for repurposing. The move follows Knowledge Transfer Ireland's recent announcement of a dedicated non-exclusive royalty-free licence to speed up the dissemination of critical COVID-19 related intellectual property from Irish universities and Institutes of Technology, to companies. 
11:15 CET, 04 May: 

Angels hold e

-pitching session for COVID-19

start-ups

today
The European Business Angels Network and the European Business and Innovation Centre Network are bringing together their network of investors and start-ups for an e-pitching session taking place today at 15:00 CEST. The event will focus on medical and infection support technologies, with promising start-ups such as Delphinus which has developed a bio-engineered surface coating capable of killing viruses and bacteria on contact and remaining active for days on surfaces. To register, follow the link here to the event.
16:49 CET, 30 April: 

Israeli cell therapy specialist Pluristem gets

€50M

EIB loan
The Israeli cell therapy company Pluristem Therapeutics is to get €50 million in non-dilutive financing from the European Investment Bank, to support its research and development in the EU and in particular clinical development of its PLX cells as a treatment for complications associated with COVID-19. A number of COVID-19 patients with acute respiratory failure have been treated with the company's placenta-derived PLX cells, under a compassionate use programme. The deal, backed by a guarantee from the European Fund for Strategic Investments, follows the recent formation by Pluristem of a wholly-owned subsidiary in Berlin.
15:29 CET, 30 April: 

Commission approves German support

for

COVID-19

research
Germany has received approval from the European Commission for a state aid scheme supporting R&D related to coronavirus research and to invest in testing and production facilities for medical products. This will include vaccines, hospital and medical equipment, and personal protective equipment. Research organisations will be encouraged to set up cross-border collaborations, with a 15 per cent bonus if projects are supported by more than one member state.
15:28 CET, 30 April: Commission

adds

€150M

more

funding for EIC projects
The European Innovation Council (EIC) accelerator pilot is to get an extra €150 million to fund COVID-19 projects at start-ups and SMEs, after receiving more than 1,400 applications to its most recent call. For high quality applications that cannot be funded, EIC will offer seals of excellence, as a sign to other funding bodies that projects merit their backing. Winners of the new funding round will be announced in late May.
13:34 CET, 30 April: Commission announces 117 winners

of

its EU vs Virus Hackat

h

on
The European Commission selected 117 winners of  the European Innovation Council's EU vs Virus Hackathon, which will be taken forward for further development. Hungary's Team Discovery is to develop a patient monitoring system for nurses to avoid physical contact with patients, while the 'Linistry for safe retail', also from Hungary, will work on a system to help customers maintain a safe distance from each other in shops. Meanwhile, developers from Bulgaria, Germany, Malta, Sweden and Switzerland have teamed up for the 'Aidbind' project,  which aims to ensure efficient flows of information to help balance supply with the  demand of medical products.
With universities and schools shut down, virtual learning will be supported through 'The Village' an online platform, to be developed by partners from India and the US, Switzerland and Ukraine. In finance, a Lithuanian project, Bankera Business Care will provide SMEs with short-term loans to cover their liquidity needs. Finally, Greece, the Netherlands, Spain and the UK will create Sewers4COVID, a fast, cost-efficient and large scale way of tracking the spread of COVID-19 through wastewater systems, providing information on the spread of the virus and allowing better deployment of resources.
11:25 CET, 30 April: 

F

ive University College Dublin projects

awarded grants

for COVID-19 research
Irish minister for Business, Enterprise and Innovation, Heather Humphreys announced the latest winners of the national R&D response to the coronavirus pandemic, with five projects from the University College Dublin (UCD) getting a total of €1.1 million. These new awards bring the total number of COVID-19 projects to 26, with €5 million awarded to date. One of the UCD projects was awarded €540,000 to develop and supply reagents and materials for hospitals, making this the highest funded among the 26 research teams. For more information about the call, see our database of funding opportunities.
18:18 CET, 29 April: 

Spain invests €1

.

6M in four COVID-19

projects
The Spanish Centre for the Development of Industrial Technology (CDTI) approved four new projects focussing on the manufacture of vaccines and face masks, diagnostics, and COVID-19 viral research. The total value of the four projects is €2 million, of which CDTI will put in €1.6 million. Of four companies awarded money, three are SMEs.
17:11 CET, 29 April: 

EU-funded project develops wearable

for

monitoring

temperature and

correct social distance
The €3.9 million EU Horizon-backed project Andy (Advancing Anticipatory Behaviours in Dynamic Human-Robot Collaboration) has refocused its research to develop a prototype for a wearable smartband that alerts users when their body temperature is higher than 37.5 degrees and if they're too close to another person. The smartband is also records which other smartband wearers it has been in close contact with, enabling contact tracing in case of COVID-19 infection.
14:25 CET, 29 April: 

MEPs push for

EIT to tailor

response to COVID-19
Maria de Graca Carvalho and Marisa Matias, the two MEPs who are rapporteurs on European Institute of Innovation and Technology (EIT) legislation, have proposed ways to tune EIT's approach to improve its response to the coronavirus crisis. The two MEPs emphasised the need for changes to the EIT health and EIT digital Knowledge and Innovation Communities (KICs), to bring in countries that are not involved to date, to promote greater collaboration with SMEs and to give precedence to projects with better gender balance. The MEPs also stressed the need to cut red tape. The EIT budget for 2021-27 is €3 billion.
13:46 CET, 29 April: 

EU Datathon

due to close

its call for COVID-19 data

mining

projects
The EU Datathon, an annual competition to promote the development of apps using open data sources made available by the EU institutions, agencies and bodies, is closing its call for proposals on 3 May. This year the Datathon is interested in apps applying COVID-19 data. Twelve winning teams will be invited to develop their apps and present them at the 18th European Week of Regions and Cities on 13 – 15 October. There are already examples of such applications, for instance the interactive map of related coronaviruses on Wikidata and the COVID-19 publications dataset from the Allen Institute.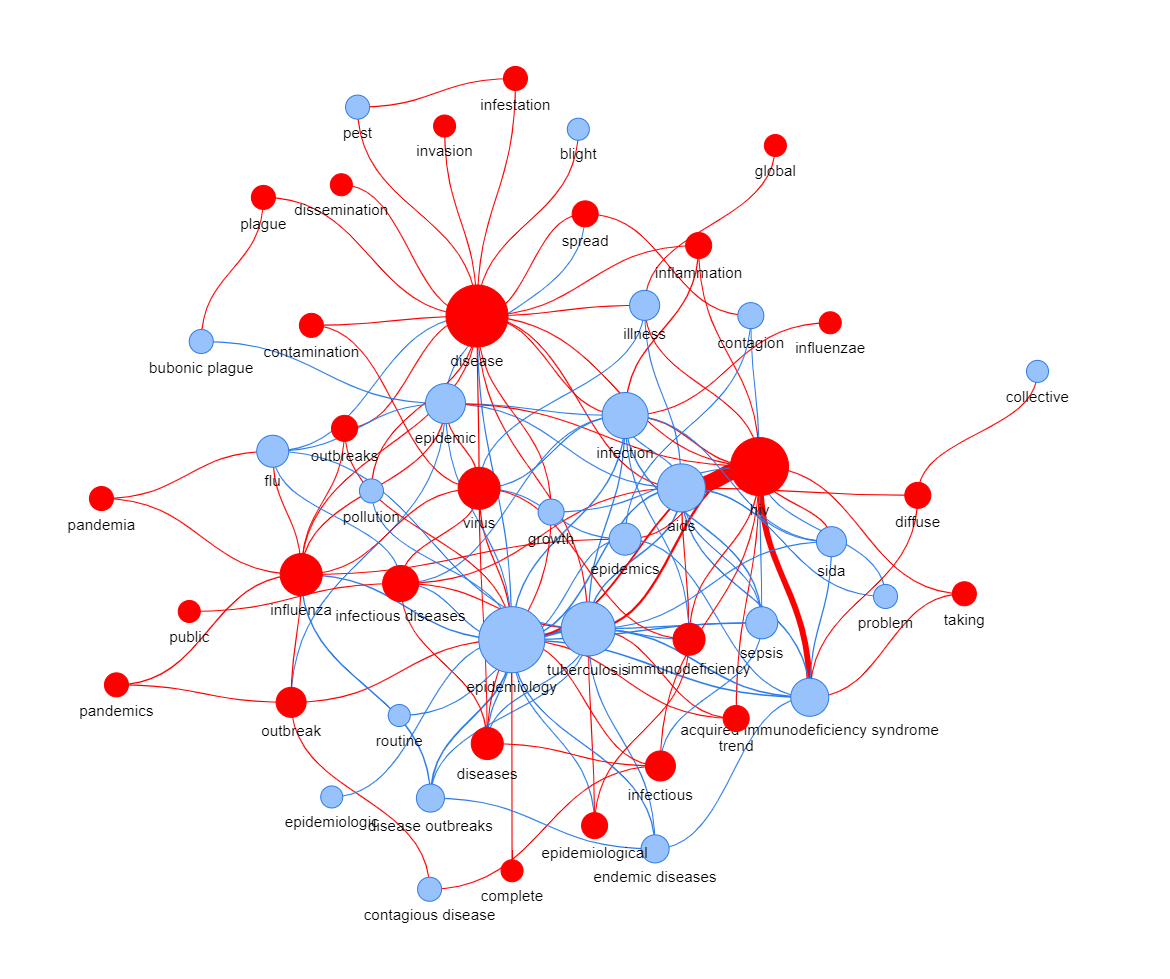 12:04 CET, 29 April: 

Deadline extended for Research and Innovation Staff Exchange

programme
The deadline for this year's Research and Innovation Staff Exchange (RISE) call for proposals has been extended by two weeks until 12 May. The programme, which promotes cross-border and cross-sector collaboration between research and markets through short term exchanges of staff, is one of the biggest European EU schemes for fostering new partnerships between R&D organisations, with an overall budget of €80 million.
17:44 CET, 28 April: 

EU Commission

sets out

guidelines to avoid

disruption of

clinical trials
The European Commission has published guidelines that are intended to reduce the negative impacts of the pandemic on clinical research in Europe. The recommendations focus on ensuring the safety of participants in coronavirus drug trials but also aim to make sure that clinical trials for diseases other than coronavirus, notably for rare diseases and serious or life-threatening medical conditions with no satisfactory treatment options, are not disrupted by the current crisis. Amongst other measures, drugs can be delivered to patients' homes and data collected by phone or online to avoid the need for hospital visits. The commission said the relaxation of rules will be reversed once the crisis is over.  
17:27 CET, 28 April: 

Belgium receives go-ahead from Commission for €4M R&D state aid
The European Commission has given the greenlight for a €4 million direct grant programme to support coronavirus related R&D projects in the Brussels region. The state aid will incentivise companies to redirect resources to the production of vaccines, drugs, medical devices and equipment. Companies will have 80 per cent of eligible costs covered by the aid scheme. Research organisations will also be encouraged to set up cross-border collaborations with a 15 per cent bonus if research projects are supported by more than one member state.
14:37 CET, 28 April: 

EU project Stamina

to

develop system for managing future pandemics
Stamina, a new €9.5 million EU funded project will design a decision support system for future pandemics, drawing on modelling, early warning systems and management tools. European countries have had difficulties organising their responses to the current crisis and Stamina aims to improve risk communication and operations. Once complete, the system will be tested in twelve European regions and then at national levels.
12:42 CET, 28 April: 

C

limate research expedition in the Arctic

interrupted

by

the coronavirus
The German research vessel Polarstern that was to have spent a year frozen in Arctic sea ice recording data to track climate change has been forced to leave its post. Restrictions on flying imposed as a result of the COVID-19 pandemic meant the ship's research team could not be replaced by air as planned. Instead, the Polarstern had to break free of the ice and sail to Svalbard, Norway. The three week interruption comes at a critical time when the research team was supposed to collect data on the springtime melting of Arctic ice. The expedition is part of the Mosaic project, an international effort involving 20 countries.
10:38 CET, 28 April: 

£

3

M global call for research

about

the impact of COVID-19 on

people living with

HIV
ViiV Healthcare, a specialist in HIV treatments announced a £3 million fund for research and community-based projects. £1.5 million is for research on the impact of the coronavirus on people living with HIV and £1.5 million to support organisations providing services for people with HIV. Three priority areas include epidemiology and real-world data, healthcare systems management and biomarkers. Application deadline: 18 May.
16:07 CET, 27 April: 

EU announces global fundraiser to boost COVID-19 research
The EU, together with the World Health Organisation (WHO), world leaders and health and research charities, is to organise a global fundraising campaign to amass the money needed to boost the development of diagnostics, therapeutics and vaccines against COVID-19. The pledging campaign will start on 4 May with the goal of raising €7.5 billion in initial funding. European Commission president Ursula von der Leyen told a web conference of world leaders organised by the WHO the money raised will help "ramp up" R&D efforts against COVID-19. "We need to develop a vaccine, produce it and deploy it in every single corner of the world," she said.
15:51 CET, 27 April: 

Research aims to compare quality of COVID-19 testing data
The 'Our World in Data' group at Oxford University has released an analysis of COVID-19 testing coverage per thousand people. No country knows how many people have been infected with COVID-19. All that is known is the infection status of those who have been tested, the true number of infections is much higher. There is no way to infer the true number of infections from testing data, but the number of tests per head of the population can help give a strong indication of the quality of a country's data on the pandemic, the researchers say.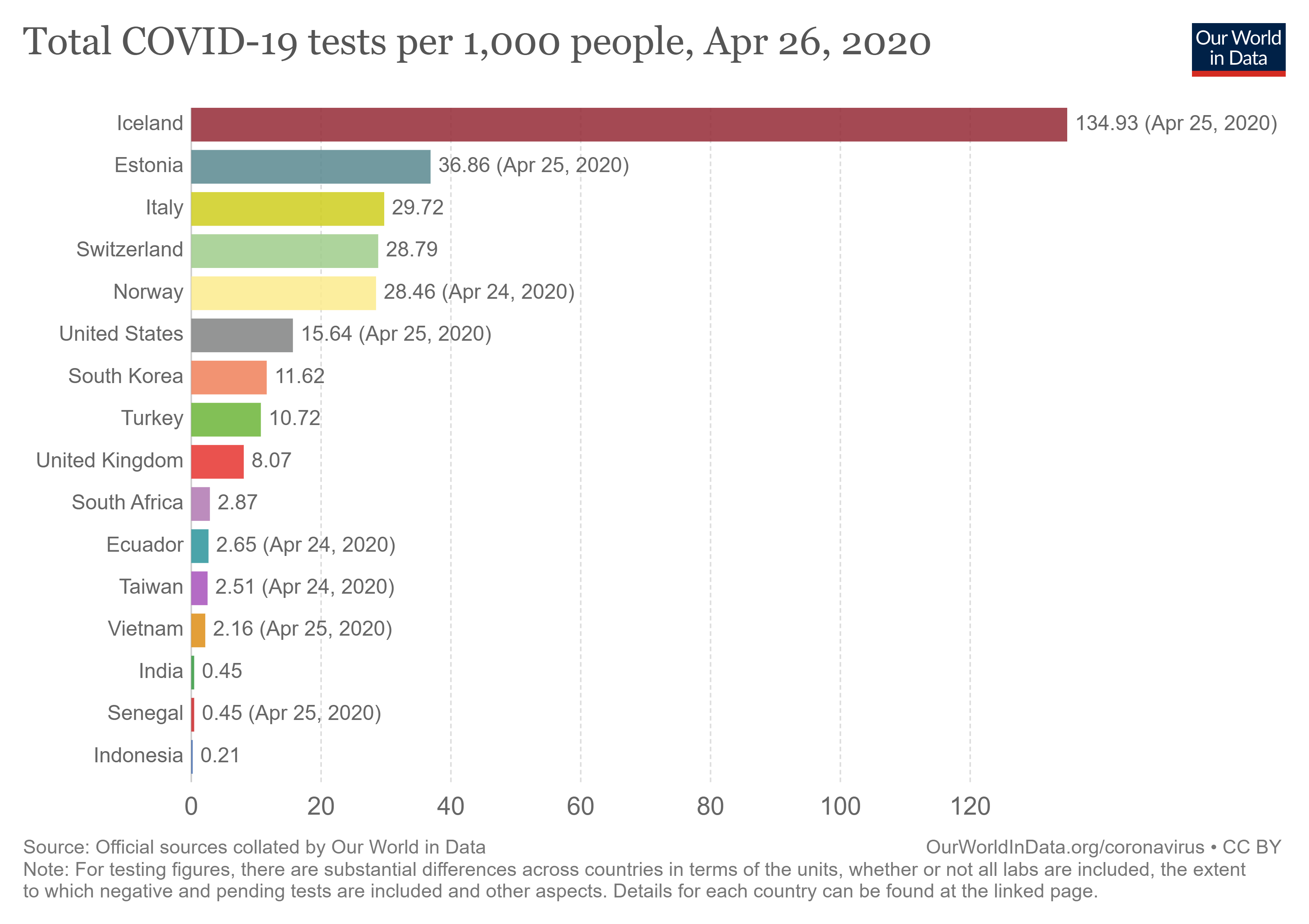 11:07 CET, 27 April: 

Two more European companies join COVID-19 vaccine race
German biotech Artes Biotechnology and the UK/Finnish company Valo Therapeutics both announced they are working to develop potential COVID-19 vaccines. Artes will apply its virus-like particle technologies to prompt an immune response to the spike protein by which the virus invades host cells. Meanwhile, Valo will use its platform technology to coat an adenovirus vaccine vector that has been engineered to express coronavirus associated spike proteins, with peptides designed to elicit a T-cell immune response. Most of the vaccines in development against COVID-19 infection aim to promote an antibody response. Valo says a T-cell immune response is important because COVID-19 replicates particularly fast and it appears that by the time neutralising antibodies are produced, many cells in the lungs have already become infected and a T-cell response is needed to clear them.
10:48 CET, 27 April: 

EPFL model shows Italian lockdown kept 200,000 out of hospital
Researchers modelling the effects of containment and social distancing measures implemented by the Italian government to prevent the spread of COVID-19 have shown transmission was reduced by 45 per cent in March. The number of hospital admissions was cut by 200,000 as a result. The model also suggests as many as 600,000 people may have been infected with the coronavirus in Italy by 25 March, including many asymptomatic cases, well above the official figure of 74,386.The research highlights the important role that infected but asymptomatic cases play in spreading the virus, pointing to the need for mass swab-testing campaigns to identify and isolate pre-symptomatic individuals. The geography of disease spread is modelled in 107 provinces and metropolitan areas – the most granular level of detail available - using census data from Italy's National Institute of Statistics to estimate pre-epidemic mobility, and the findings of an independent study based on cell phone location data to ascertain the extent to which the government-imposed restrictions had reduced people's movements.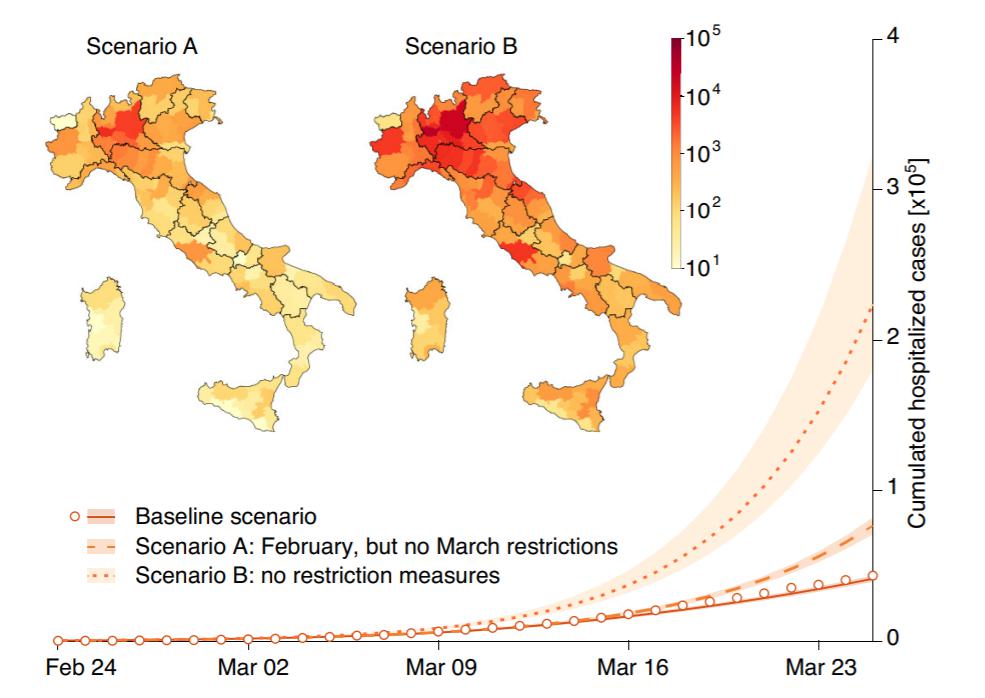 10:31 CET, 27 April: 

German

y to invest

€150M

in national COVID-19 research

network
German research minister Anja Karliczek has announced a plan to invest €150 million in a national university hospitals research network, to gather and analyse patient data and build a consensus on diagnostic and treatment strategies for COVID-19. Data from COVID-19 patients will also be analysed to compare how the virus impacts patients with different medical histories. In addition, the research network is intended to create a bridge between politics and research, with representatives from the ministry of Education & Research and the ministry of Health joining the task force. Policy makers will use findings from the network to guide decision making.
10:27 CET, 27 April: 

EIT Health pledges €6M to accelerate COVID-19 projects
EIT Health has announced €6 million in funding for 14 rapid response health innovation projects across Europe, which are designed to provide healthcare services with better tools for managing the pandemic. In its rapid response initiative, EIT Health evaluated budgets for planned projects in 2020 and was able to reallocate funds to support ones that may assist in the fight against COVID-19. The 14 projects selected cover biotechnology, diagnostics, digital health and med tech, and will be run by 36 partners. Each will work directly with healthcare services as part of the consortia, to ensure products are in line with clinical needs and implemented without delay. They will all be completed by the end of 2020. They focus on the creation of faster and more effective COVID-19 diagnostics; clinical triaging so healthcare providers can identify patients who require care in hospital versus those who can be managed at home under remote supervision, and home monitoring, enabling healthcare professionals to monitor patients outside hospital and quickly detect any deterioration or worsening of symptoms.
18:40 CET, 24 April:

'EU vs virus' hackathon goes live – with a touch of Eurovision
Over 18,000 have signed up for the 'EU vs virus' weekend hackathon, which went live Friday evening on Facebook.   
The EU scrambled the hackathon together to search for immediate responses to the COVID-19 crisis and ideas for how Europe could eventually come out of the pandemic stronger. 
Curiously, there is no concrete funding promises attached to the winning ideas. EU research commissioner Mariya Gabriel said the best proposals would progress to a "special e-pitching session", which indicates there should be funding awards down the line.
"Big companies and foundations are keen; their business is at risk, they want solutions, we are funnelling for them," said Isidro Ballestero, deputy head of unit of the European Innovation Council. The hackathon will have been worth doing, "even if it saves one life", said Ballestero.
And in a moment that will make some think fondly of Eurovision, hackathon presenter Matt Smith, brandishing a small Norwegian flag, asked those watching to "tag their country flags" in the comments section.
16:16 CET, 24 April: 

ETH Zurich to re-open labs from Monday in 'cautious' exit strategy
ETH President Joël Mesot has set out a plan for a gradual re-opening of the university from Monday, April 27, with an initial focus on getting labs back working.
"Since laboratory research has been so badly hit during emergency mode, it has now become our first priority in the master plan for the return to normal operations. We are keen to get the laboratories up and running as quickly as possible, but we need to proceed with extreme caution," Mesot told the university website.  
Another milestone is August, when the university plans to hold student exams in ETH buildings.
The president said Switzerland was "gradually seeing more light at the end of the tunnel, but we need to be aware that we will still be spending a lot of time in this tunnel".
14:37 CET, 24 April: 

Robots called up to help COVID-19 response
Across the world, robots and drones are being repurposed and deployed as part of the COVID-19 response. There are robots disinfecting hospitals; automated systems supporting the testing of millions of people; robots undertaking infection control; and robotic platforms delivering medical supplies and food to the most vulnerable. The UK Robotics and Autonomous Systems Network is looking for ideas for the use of medical robot technologies in areas such as disease prevention, diagnostics, screening, patient care and disease management. Applicants have to send a 2-minute video demonstration to enter. Prizes of up to £15,000 are on offer. Application deadline: 30 September.
14:12 CET, 24 April: 

ERC-

backed

researchers seek funding

for system

to help COVID-19

patients with cognitive impairment
The researchers behind a €2.4 million European Research Council project Conscious Distributed Adaptive Control are looking for funding to adapt the system they developed for rehabilitating stroke patients, for use in COVID-19 patients who suffer cognitive impairment following intensive care. With as many as 80 per cent of mechanically ventilated patients subsequently suffering cognitive impairment, it can be expected a number of COVID-19 patients who need to be put on a ventilator will have neurological deficits. The Rehabilitation Gaming System developed as a result of the ERC funding provides home exercises on a computer, coupled with sensors for doctors to monitor progress. Paul Verschure, coordinator of the ERC project wants funding to adapt the system to treat COVID-19 patients.
11:54 CET, 24 April: Global study launched to assess the effects of COVID-19 in pregnancy
Researchers at Oxford University are today starting a large, international study to evaluate the effects of COVID-19 in pregnancy. Evidence of the impact on mothers, foetuses and newborns is needed quickly and at scale to optimise pregnancy care, reduce maternal anxiety, inform decision-making about the allocation of resources, and guide the process toward social adaptation. Although it is generally believed that pregnant women with COVID-19 are at similar risk to the general population, there is limited data available, principally from small studies without controls. The researchers will be recruiting women who have been exposed and not-exposed to SARS-CoV-2 at any stage of pregnancy, and following them and their newborns until hospital discharge to quantify the risks associated with the exposure. Already over 60 medical institutions in 29 countries have agreed to participate and additional institutions are invited to join.
11:20 CET, 24 April: Denmark establishes national COVID-19 biobank
Danish regions have come together to create a national biobank to support development of new treatments and improve understanding of how to treat coronavirus patients. Data from blood and throat swab samples collected at local hospitals may help understanding of how therapies given to patients with chronic diseases affects their treatment if they contract COVID-19, and if there are genetic factors that cause some people to suffer more severe illness from COVID-19.
11:19 CET, 24 April: 

$21M for projects on how socially-distanced patients can participate in research
The US Patient-Centered Outcomes Research Institute (PCORI) has launched a $21 million fund focussed on COVID-19. PCORI carries out research into the relative clinical effectiveness of different treatments from the perspective of patients and the outcomes that matter to them. The COVID-19 fund will back projects that help communities increase their ability to participate in patient-centered outcomes research/comparative clinical effectiveness research whist at the same time adhering and responding to social distancing and other changes resulting from the COVID-19 pandemic. PCORI also wants to fund organisations to disseminate PCORI-funded research results during the pandemic. A full proposal is due at the time of submission, with projects to begin by either 1 July or 1 August 2020. Application deadline: 22 May.
09:49 CET, 24 April: 

IBM

grants for open source solutions
IBM is offering $200,000 in grants for developers to address three main areas where technology can help in responding to the COVID-19 pandemic. It interested in ideas for handling crisis communication during an emergency, ways to improve remote learning, and apps that enable local communities to cooperate. Application deadline: 31 July
15:32 CET, 23 April: U

K to investigate

association between ethnicity and

severity of

COVID-19

infection
UK Research and Innovation and the National Institutes for Health Research have launched a call for research to investigate which ethnic groups are at greatest risk of suffering severe effects from COVID-19 infection. An audit by the intensive care research centre has shown that while black and minority ethnic people make up 13 per cent of the population, 34 per cent of all patients who become critically ill are from these ethnic groups. Healthcare and other key workers with minority backgrounds might be particularly at risk in terms of mortality and morbidity.  This is part of an ongoing call for research proposals, with £25 million already awarded to 26 research projects. Application deadline: 11 May.
12:20 CET, 23 April:

Pan-European consortium to fast-track development of a COVID-19 vaccine
Three European companies announced they are pooling their resources and expertise in the development of a vaccine against COVID-19. ReiThera in Rome, Leukocare in Munich, and Univercells in Brussels, are on course to begin a phase I trial in June and are now looking for external funding to take the project forward into large scale manufacturing. The three companies have experience expertise in vector-based vaccine development, vaccine formulation, and manufacturing, respectively. In parallel with the clinical development program, the consortium will start manufacturing and stockpiling the vaccine. Working at a pilot scale, approximately 6 million doses of the vaccine are expected to be available early in 2021.
12:19 CET, 23 April:

Malta gets EU go ahead for

€5.3M

COVID-19

R&D

programme
The European Commission has given Malta approval for a €5.3 million state aid programme for COVID-19 research. The money will fund research into therapeutics, devices, medical equipment and data analysis tools. To date, Malta has had 433 confirmed cases of COVID-19 infection, with 12 new cases reported on April 22. There have been three deaths.
09:56 CET, 23 April: 

EIC's 'e-pitching' session for COVID-19 ideas grows to more than 40 health procurers
A special "e-pitching" session for small companies to try selling their COVID-19-related products and services on 30 April has grown to include more than 40 public procurers in Europe and beyond, European Commission officials said.
The four-hour session, organised by the Commission's European Innovation Council, will select 20 of the EIC's existing grantees to make online pitches about their medical devices, supply chain, biotech and drug innovations. The procurers include hospital groups, health services and other public organisations from 15 EU member states, plus a group of Columbian hospitals. Two private German companies, one in artificial intelligence and the other in biotech, are also involved.
The procurers, according to Bertrand Wert, an EIC Accelerator project officer, have concerns during the COVID-19 crisis about disruptions and reliability of their supply chains – and so the EIC pitch event provides a stage for "recommended, quality supply-chain" companies. He said the 20 companies will be selected, out of a pool of about 70 volunteering grantees, based on whether they can respond to the specific needs that the procurers identified in joining the session.
16:07 CET, 22 April: 

Start-ups will need strong financial support from governments, says EPFL leader
Andreas Mortensen, vice president for research at Swiss federal technology university EPFL, said the COVID-19 crisis has made international R&D collaboration stronger than ever. But some actors will need more help than others, and startups will be probably hard hit if they can't promote their ideas in different countries. At the same Science|Business online event 22 April,  Robert-Jan Smits, president of Eindhoven University of Technology, also noted that there will be changes to global supply chain and global partnerships, which will certainly have an impact on research.
Robert-Jan Smits also added that it won't be the strongest actors in the research ecosystem that will survive, but rather the most adaptive ones. Governments should provide support for example by giving financial aid while asking innovation acceleration such as energy transition, in line with the EU Commission's Green Deal ambitions.
15:10 CET, 22 April: 

'We want to find solutions for the world', says EU research chief Paquet
President Trump may be taking an "America First" approach to COVID-19 remedies, but European Commission officials are trying to stress a more globalist view of what's needed to end the crisis.
Jean-Eric Paquet, the EU's director general for research and innovation, told an online audience 20 April that the "hundreds of millions of euros" that the Commission has committed to COVID-19 research so far is for solutions "that need to be available globally. This is the value proposal: Vaccines for the world, therapies for the world. This is about finding medicines and the cures, but also finding ways to upscale them very fast and distribute them universally as far as possible. That's what Europe's solidarity proposition is about….We want to find solutions for the world."
His comments echo other senior Commission officials in the past few weeks – but in truth, solidarity has become a vexed political issue inside as well as outside the EU. Inside, as EU members debate COVID-19 rescue packages, many southern European politicians are accusing northerners of being stingy and letting the COVID-stricken south suffer unaided. And EU relations with Washington were upended last month when the Trump Administration reportedly tried to get control of a German vaccine company's output; it led in short order to the EU granting the company an €80 million financing package to keep its work open.
Paquet was speaking at a promotional video conference for an EU "Hackathon", from 24-26 April, a bit of online political theatre that is expected to gather more than 60,000 participants to brainstorm possible solutions – technical or otherwise - for the COVID-19 crisis. "You don't need to be a scientist" to join the session, Paquet said.
15:02 CET, 22 April: 

Israel develop

ing

speech app to identify

pre-symptomatic

COVID-19

carriers
The Israeli Ministry of Defense is backing a project by the Afeka Tel-Aviv College to detect pre-symptomatic COVID-19 carriers using voice and speech processing. The study will develop a mobile app to identify potential carriers of the virus, to help break the chain of infection. Speech samples are being collected from volunteers by the startup Vocalis Health, which launched the 'voice prints' project in March.
13:33 CET, 22 April: 

Innovation awards

postponed due to coronavirus outbreak
The European Patent Office announced the 2020 European Inventor Awards, due to be held in Monaco on 17-18 June, have been postponed. The event will take now place in Monaco on 17 June 2021.
13:06 CET, 22 April: 

BioNTech becomes first in Germany to get regulatory approval for COVID-19 vaccine trial
German biotech BioNTech, which is working with Pfizer to develop a COVID-19 vaccine, announced today the German regulator, the Paul-Ehrlich-Institut, has approved the Phase I/II clinical trial of its BNT162 vaccine, which will be the first clinical study of a COVID-19 vaccine candidate in Germany. The company has designed four vaccine candidates that deliver the genetic code for four different COVID-19 antigens. The dose escalation portion of the Phase I/II trial will include approximately 200 healthy subjects between the ages of 18 to 55, to determine the optimal dose for further studies, as well as evaluating safety and immunogenicity. The study will also evaluate the effects of repeated immunisation for three of the four vaccine candidates. Pfizer is due to start a US trial as soon as it gets regulatory approval. BioNTech will supply the vaccine candidates from its GMP-certified mRNA manufacturing facilities in Europe.
11:55 CET, 22 April: 

Up to €3B needed for COVID -19 vaccine - and EU falling short, Bruegel study says
A new Bruegel report published today highlights the need for more investment in the later stages of clinical development of COVID-19 vaccines and says more should be done to support bioprocess development and scale up of manufacturing, at the same time as vaccines are being tested, rather than waiting until trials show it is clear they are effective.
The report, co-authored by Reinhilde Veugelers, a former member of the European Research Council's scientific council and adviser to R&D commissioner Maire Geoghegan-Quinn calls for more public funding to reduce the risk for companies running vaccine projects. A staged support scheme, with a certain number of grants of a certain size, for each of the three phases of clinical development, will ensure at least three vaccines emerge from the end of the pipeline, ready for regulatory approval. The total budget would range from €725 million to €3 billion, depending on how many projects drop out.
Currently, five COVID-19 vaccines are in phase I human trials in the US and China. A vaccine developed at Oxford University will be the first to enter the clinic in Europe, with the first human volunteers due to receive the vaccine tomorrow (23 April).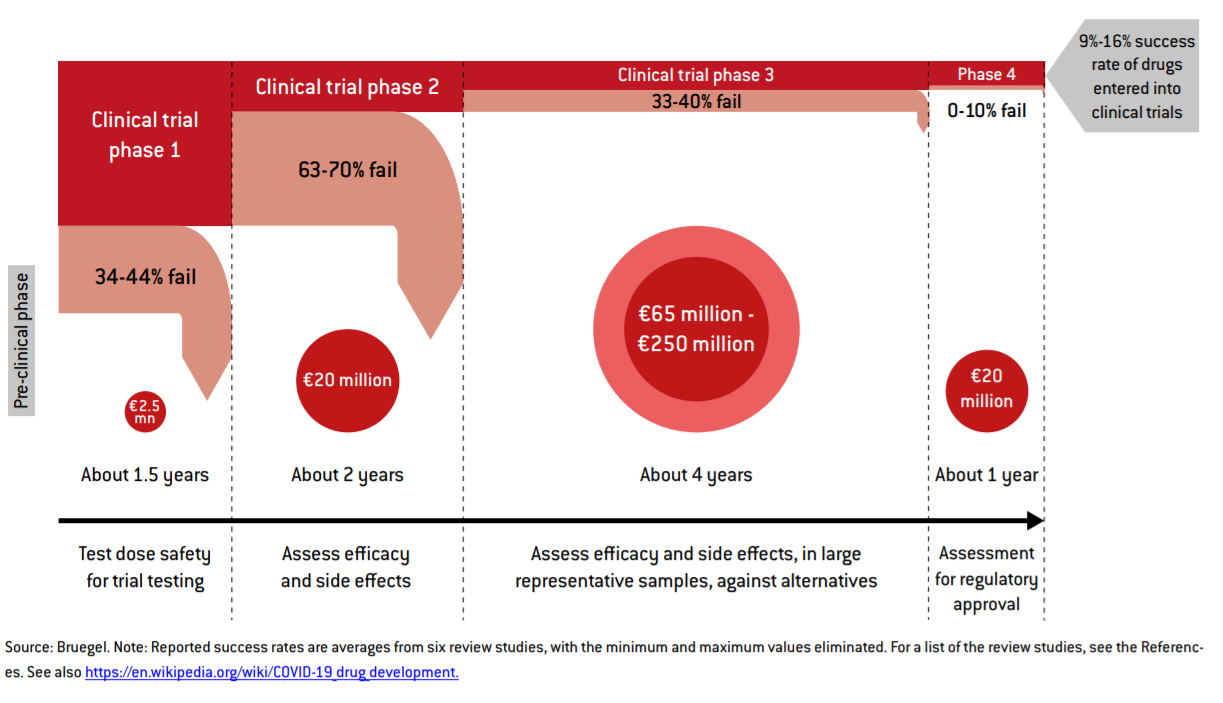 17:00 CET, 21 April: 

AXA research fund launches €5M call

to mitigate risk in the aftermath of pandemic
The venture capital arm of the French insurance company Axa, is putting €5 million into COVID-19 research to inform responses in the aftermath, as well preparing for a potential second wave, particularly in lower income countries, and looking into how to better prepare for the next crisis, of whatever cause. The call for proposals is directed at mid-career PhDs working in academic institutions. Grants of up to €250,000 are on offer. Application deadline: 7 May.
15:54 CET, 21 April: 

Spain

takes measures to protect science base
The Spanish government announced two measures to shield research and development from COVID-19, saying it will extend the contracts of PhD students for the duration of the crisis and that it will postpone repayments on state loans to science and technology parks. Repayments due in 2020 will be transferred to the same date in 2021.
13:15 CET, 21 April: 

OECD

in

fight

against

counterfei

t COVID-19 medical products
Recent seizures of fake medical supplies being marketed as protection against Covid-19 have underscored the need to deal with the growing international trade in counterfeit pharmaceuticals, according to the OECD and the EU Intellectual Property Office, which today publish a joint report, 'Trade in Counterfeit Pharmaceutical Products', and an accompanying brief on links with the COVID-19 crisis. "The discovery of fake medical supplies related to COVID-19, just as the world pulls together to fight this pandemic, makes this global challenge all the more acute and urgent," said OECD secretary general Angel Gurría. "We hope the evidence we have gathered on the value, scope and trends of this illicit trade will help lead to rapid solutions to combat this scourge."
12:05 CET, 21 April: 

EU-funded tobacco project makes

plant genome public to help fight coronavirus
A €7.2 million Horizon 2020 funded project which is using high precision plant breeding techniques to modify tobacco plants so that they produce substances other than nicotine, is making the genome sequence of an Australian tobacco plant, Nicotiana benthamiana publicly available. Genetically modified tobacco plants are used to produce proteins for use in biological drugs, for example, N. bethamiana has been used to generate antigens for use in flu vaccines. The researchers at the Newcotiana project say their high quality genome sequence, now available to public and private researchers, will help in understanding and optimising the genes that control the quantity and quality of biopharmaceutical compounds produced in the plant. The Newcotiana project, coordinated by the Spanish National Research Council and led by Technological University of Queensland, also involves 13 other EU research institutions.
17:39 CET, 20 April: 

OECD

looks at

testing strategies for

lifting lockdown
The OECD has published two new reports on efficient testing strategies and protection of privacy while tracking COVID-19 cases. The first report recommends very wide testing strategies, with greatly increased government testing capacity. The number of asymptomatic cases and high infection rates could lead to a second wave of infections if containment restrictions are lifted without strict quarantine measures in place for people who may be infectious, as well as increased tracing of contacts.
The second report considers how these massive testing, tracking and tracing exercises should nevertheless be in compliance with civil rights and digital privacy. The OECD recommends fully transparency and accountability. Data should not be retained longer than needed.
17:29 CET. 20 April: 

EU launches COVID-19 data sharing site to accelerate research
The European Commission launched the European COVID-19 Data Platform to enable data sharing and analysis, with the aim of accelerating coronavirus research.
Researchers are handling a torrent of information related to coronavirus, with analyses taking place all over the internet. This database is intended as a central repository, with scientists invited to use the site to share DNA sequences, protein structures, data from pre-clinical research and clinical trials and epidemiological data.
The site is supported by the European Bioinformatics Institute of the European Molecular Biology Laboratory, the Elixir infrastructure and an EU-funded project run by the Technical University of Denmark.
16:29 CET, 20 April: 

Commission approves €88 million R&D aid for Hungary
The European Commission has approved a HUF 31.5 billion (€88 million) Hungarian wage subsidies support scheme for research and development companies of all sizes. The scheme is approved under the State aid Temporary Framework set up to support the economy during the coronavirus outbreak. Companies can get financial aid to avoid laying off researchers and developers.
16:22 CET, 20 April: 

Pfizer issues $5M call

for

healthcare providers
Pfizer has launched a call for proposals, open to healthcare providers around the world that are involved in the recognition, diagnosis, treatment, and care of patients with COVID-19. The grants will fund education programmes and process improvement projects in which healthcare providers evaluate how well their systems are responding to the crisis and make improvements to the care pathway for COVID-19 patients. Each organisation may receive up to $250,000 per grant. Applicants must be healthcare providers and health systems managing patients with COVID-19. Clinical research is not covered in the call. Application deadline: 22 May.
16:21 CET, 20 April: Commission

approves

€140M

COVID-19 state aid scheme

in Portug

al
The European Commission has given the go ahead for a €140 million Portuguese state aid programme in the research and development, testing and production of products such as vaccines, ventilators and personal protective equipment. Invested in the form of direct grants, €50 million of the total investment will be directed towards COVID-19 projects and testing facilities, and €90 million will support the production of vaccines and medical equipment.
14:30 CET, 20 April: 

IMI

announces grants to support sharing of COVID-19 patient data
The Innovative Medicines Initiative-funded European Health Data & Evidence Network, is calling upon organisations based in member states and Horizon 2020 associated countries to share anonymised COVID-19 patient data. Grants of up to €50,000 are available to support this. The aim of the €1 million project is to standardise information into a federated data network, to accelerate analysis and support evidence-based decision-making. Application deadline: 14 May.
13:23 CET, 20 April: 

UK announces £1.25

B

scheme

to support

VC-backed

firms
The UK government announced a new £1.25 billion aid package for venture capital-backed tech and life sciences companies that are struggling to stay afloat in the lockdown. The support includes £250 million in loans, which must be matched by equal funding from private investors. Loans will automatically convert into equity stakes at a 20 per cent discount to the valuation at the next funding round, or after three years, if not repaid by then. A further £750 million will be directed towards R&D SMEs through the innovation agency Innovate UK, in the form of grants and loans.
13:16 CET, 20 April: 

UKRI announces 21 winners

of

its COVID-19 rapid research

call
UK Research and Innovation and the National Institute for Health Research have announced a second round of winning COVID-19 projects. Twenty-one new projects will receive a total of £14.1 million in this second wave of awards, as part of a £24.6 million fund. The awards include £1.7 million to Oxford University for the first clinical trial in COVID-19 patients to be conducted in primary care. This will assess if the anti-malarial drug hydroxychloroquine can reduce the need for people to go to hospital, or speed up their recovery. An award of £1.7 million has gone to Robin Shattock, Imperial College London, to fund clinical grade manufacturing, animal testing, and a phase I clinical trial in healthy human volunteers of a mRNA-based COVID-19 vaccine.  
11:18 CET, 20 April: Dutch biotech company

joins Jenner Institute vaccine consortium
Contract manufacturing organisation Halix BV is working with a consortium coordinated by the Jenner Institute at Oxford University, and will provide manufacturing for the large scale production of a COVID-19 vaccine that is being developed by the Jenner. The team there has been working on the vaccine since January and is poised to start the first phase of clinical trials this week, with 510 healthy volunteers already screened to take part. Rather than progressing sequentially, this early trial is taking place at the same time as manufacturing scale up. In addition to Halix, the manufacturing consortium pulled together by the Jenner includes companies in India, China, the US, the UK and Italy.
16:47 CET, 17 April: NIH to launch public-private partnership to accelerate vaccine and treatment development
The US National Institutes of Health (NIH) and the Foundation for the NIH will work together with more than a dozen biopharmaceutical companies to speed up COVID-19 vaccine development and treatments, in a public-private partnership, Accelerating COVID-19 Therapeutic Interventions and Vaccines. This will ensure there is a collaborative framework to provide infrastructure, expertise and/or funding to push forward the most promising vaccine candidates into clinical trials.
16:46 CET, 17 April: 

UK government launches national vaccine taskforce
The UK is setting up a vaccine task force to expedite and co-ordinate efforts to research and then manufacture a coronavirus vaccine. The task force will coordinate support for the discovery of potential coronavirus vaccines by working with the public and private sector, rapidly mobilising funding, supporting leading academics, identifying ways to fast-track clinical trials and work with companies to manufacture any resulting products. In parallel, there will be a review of regulations to facilitate rapid and safe vaccine trials and work to develop operational plans for the procurement and delivery of vaccines.
15:41 CET, 17 April: 

MIT Solve sets up international call with $1

.

5M in prize funding
MIT Solve, an initiative of the Massachusetts Institute of Technology, is looking for tech-based approaches to tackling the coronavirus crisis. The call for proposals is directed towards immediate concerns such as improving individual hygiene, developing low-cost rapid diagnostics, analysing data to inform decision making, and providing tools to support and protect health workers. Research teams, organisations or individuals anywhere in the world can apply. Application deadline: 18 June.
15:32 CET, 17 April: 

UK Biobank

to open up access for COVID-19 research
Data from 500,000 UK Biobank participants is to be provided to researchers through Public Health England. The information will include results for any Biobank volunteers who have been tested for COVID-19, primary care data, any hospital treatment received, and any deaths. The Biobank holds blood samples, genomic data, scans and medical records of its volunteers, who were are 40 – 69 and of good health when they were recruited.
15:27 CET, 17 April: 

Oldest science meeting in world postponed for only eighth time in 189 years

 
The British Science Festival has fallen victim to the coronavirus and will be postponed from September 2020 until September 2021. The meeting was to be held at Anglia Ruskin University in Chelmsford, but the current lockdown measures have made it too difficult to organise  the large scale event. In its 189-year history, the festival has only been postponed on a handful of occasions, in 1917 and 1918 during the first world war, and during the second world war from 1940 – 1945.
14:41 CET, 17 April: 

Finland

joins international vaccines efforts after

commit

ting

€5M

in funding
Finland is joining the Coalition for Epidemic Preparedness Innovations (CEPI) and the International Vaccine Institute (IVI), after announcing on 12 March that it would donate €5 million to international efforts to develop a vaccine against COVID-19. Membership of the two organisations gives Finland the opportunity to influence work that is going on worldwide to produce a vaccine, with CEPI and IVI backing a number of programmes, including vaccine candidates now in phase I tests in human volunteers. In addition, Finland will be involved in discussions about ensuring equity of access to any vaccines that successfully complete clinical trials and are approved. Of the €5 million, €4 million will go to CEPI, €1 million to IVI.
10:04 CET, 17 April: 

Eureka sets up call for

international

COVID-19

projects
The Eureka intergovernmental innovation network has announced a call for researchers to create international consortia to strengthen collaboration in COVID-19 research. Projects, to be financed through the national research funding agencies of Austria, Canada, Denmark, France, the Netherlands, Spain and Turkey, must include at least two organisations from two countries. Eureka wants to back research addressing specific needs, in areas including disinfection, diagnostics, therapeutics and digital health. Application deadline: 15 May.
15:42 CET, 16 April: 

Registrations open for EUvsVirus

hackathon
The pan-European hackathon taking place from 24 – 26 April is now open for registrations. The hackathon will build on previous national events, to gather ideas for addressing problems related to health, business continuity, remote working and education, social and political cohesion and digital finance, arising as a result of the COVID-19 pandemic. All 27 EU member states, plus Norway, Israel, Switzerland, Turkey, Ukraine and the UK are invited to participate. Winners of #EUvsVirus will get support from the European Innovation Council's Covid platform, providing links to foundations, investors, health providers and hospitals, and access to funding opportunities from the European Commission.
11:14 CET, 16 April: 

Cytel launches open-access global COVID-19 clinical trial tracker
The Global COVID-19 Clinical Trial Tracker has been launched by clinical trials design specialist Cytel as an open-access platform to provide an overview of clinical studies in progress around the world. The aim is to highlight any gaps, while avoiding duplication, with more than 500 clinical trials of potential COVID-19 therapies currently recruiting globally. The real time tracker has backing from the Gates Foundation.
11:12 CET, 16 April: 

EIT

H

ealth

refocuses to respond to

COVID-19
The European Institute of Innovation and Technology's health research hub, EIT Health has reorganised its activities to focus on the coronavirus, launching a matchmaking site allowing healthcare experts to post an offer or make a request for assistance. The aim is to map what resources are needed to tackle the virus, in areas ranging from software design support, to home monitoring and decontamination services. One member of EIT Health, Ares Genetics, is launching genome sequencing testing services for control and monitoring of COVID-19.
Meanwhile, EIT Health's counterpart, EIT InnoEnergy has made resources available to help teachers and universities in online teaching and learning. As one example, the ProctorExam supported by EIT Digital, allows universities to securely run exams online.
09:45 CET, 

16 April: Spanish National Research Council announces

winners of

COVID-19 call
The Carlos III Health Institute announced grants for four new projects against COVID-19, backing research to visually detect the virus on surfaces, a novel nanotechnology-based diagnostic, using supercomputers for in silico drug discovery and to develop a vaccine. With a total of 15 projects approved, Spain's COVID-19 fund has allocated €5 million to date.
13:52 CET, 15 April: 

Countries to pool

COVID-19

research funding
Public funding agencies in Germany, Luxembourg, Poland, Switzerland, Slovenia, the Czech Republic and Austria are pooling resources to promote international cooperation in research to tackle COVID-19. Researchers in these countries can now apply for fast-track funding for cross-border projects. This applies for both bilateral and trilateral projects.
"International collaboration is essential in science, as the coronavirus crisis once again clearly shows. Together with our European partners, we want to make it easier for researchers to engage in transnational research and bring new insights to light," said Klement Tockner, president of the Austrian Science Fund.
The initial call for proposals from the Austrian Research Fund is listed in the Science|Business COVID-19 research funding database. The fast track call is open to proposals that deal with the prevention, early detection, containment, causes and effects of epidemics and pandemics. Application deadline: 30 September.
13:18 CET, 15 April: Mass testing and data gathering form core of EU COVID-19 exit strategy
The EU has called on member states to ramp up COVID-19 diagnostic capacity in hospitals, care centres and special test facilities to ease the continent's exit from stringent lockdowns.
In a 16-page exit strategy published on Wednesday, the European Commission warned member states to align testing methodologies in order to achieve comparable results.
Special virus-tracing mobile apps may also be used by governments, but they should be voluntary for the public.
"When using tracing apps, users should remain in control of their data," the commission says.
12:43 CET, 15 April: KTH researchers send

out

home test kit

s

to

help map

spread of COVID-19 antibodies
Researchers at the KTH Royal Institute of Technology have mailed coronavirus self-test kits to 1,000 random addresses across Stockholm to collect blood samples, so they can analyse how many residents of the city have developed antibodies to COVID-19, and potentially gained immunity to the disease. The project also aims to assess how home testing for the novel coronavirus could help the authorities fight the pandemic, without burdening the health system with a huge number of people presenting for tests. The samples are submitted anonymously, meaning participants will not be told their results. However, it hoped that if successful, testing will be scaled up, enabling named person testing to be carried out.
12:35 CET, 15 April: EIC-funded companies to

pitch

to health procurers
The European Innovation Council is organising an ePitching session at which over 20 different public and private health sector procurement bodies, from 14 EU member states and several non-EU countries, will present their most pressing needs and issues they are facing in dealing with COVID-19. Selected EIC-backed SMEs will then get the chance to pitch, making the case for how their products and services can meet these needs. There will be two ePitching sessions, one on medical devices, supply chain and logistics management, and a second on potential therapies and antimicrobial drugs. Following that, there will be chance to have one-on-one discussions. SMEs have until 17 April to apply to pitch their products.
09:33 CET, 15 April: 

AMable consortium calls
The AMable consortium, funded by Horizon 2020 to promote uptake of 3D printing, has launched a call for ideas on how to apply the technology to fill gaps in the supply of COVID-19-related equipment. The call is open to any individual or company in the EU, or country linked to the Horizon 2020 programme. Total funding is €350,000. Application deadline: 1st October.
14:52 CET, 14 April: 

Spanish

r

esearch

project

studies

success of lockdown using

mobile

phone

data
A new project funded by Spain's Higher Council for Scientific Research (CSIC) is using advanced computing and data science techniques to see if the lockdown measures taken to stop the spread of COVID-19 are being effective. The results will be used to hone social distancing measures as controls on movement are reduced, and in future outbreaks of this disease or others.
A multidisciplinary team from computing, demography and physics is analysing a massive volume of high-resolution data from telephone operators and satellite navigation companies, to understand how mobility and social contacts have changed since the lockdown began. This is one of the 12 projects CSIC has launched to study the SARS-CoV-2 coronavirus.
These data will be fed into computational models that are being developed to study the different scenarios for lifting control measures, both by sector and by geographical area
The information and models that are developed during this research will be made publicly available for future use, following an open data model.
13:18 CET, 14 April: 

Finnish research centre VTT starts developing rapid test for COVID-19
The VTT Technical Research Centre of Finland is developing a COVID-19 test based on the detection of viral antigens in nasopharyngeal samples. Capable of delivering results within 15 minutes, VTT says the test will cost less than current tests. It is being developed in collaboration with the MeVac Vaccine Research Centre, with samples from COVID-19 patients provided by the HUS Helsinki University Hospital.
13:02 CET, 14 April: 

Trinity College Dublin sets up COVID-19 immunology research hub
With backing from AIB bank, Trinity College Dublin has announced a COVID-19 research collaboration between Trinity's Translational Medicine Institute and the Clinical Research Facility at St James's Hospital, Dublin. The project will involve scientists and immunologists working on basic and applied research, and infectious disease consultants, immunologists, respiratory disease physicians and intensive care specialists working with COVID-19 patients. AIB is putting €2.4 million into the hub, which aims to discover drugs and vaccines against the coronavirus, and will work on commercial antibody tests and investigating if recovered COVID-19 patients are immune to further infection with the virus.
11:08 CET, 14 April: 

EU Commission announces €1M

robotics

call
The Digital Innovation Hubs in Healthcare Robotics project, which is funded through Horizon 2020, has published a call for proposals that apply robotics to diagnostics, interventions, rehabilitation, and supporting patients and healthcare professionals during the COVID-19 crisis. The call is open to SMEs and larger companies. The overall budget will be €1 million, with up to €300,000 for each project. Application deadline: 17 April.
09:42 CET, 14 April: Luxembourg to invest €30M in development and production of medical products
The government of Luxembourg announced a fund of up to €30 million for research, development and manufacture of products to help combat COVID-19. In R&D, the government is looking to back projects on medical devices, protective equipment, disinfectants, and the development of improved manufacturing processes for these products. Projects will get up to 80 per cent of costs, or up to 100 per cent for fundamental research. For investments in manufacturing facilities for these products, a subsidy covering 80 per cent of costs is available. Companies may also be eligible for guarantees to cover losses linked to investments in COVID-19-related manufacturing capacity.
15:39 CET, 09 April: Spanish National Research Council

marshals resources to boost

work on

COVID-19
The Spanish National Research Council has been taking steps to improve and enhance research on COVID-19 through various activities. These include setting up a COVID-19 coordination team to ensure all research and technical capacity is dedicated to tackling the novel coronavirus. For example, the council has made polymerase chain reaction facilities for running diagnostic tests, and 3D printers and reagents, available to central and regional authorities. The research council has also launched a Global Health platform involving 150 research groups, to study transmission mechanics, develop diagnostics and work on an antigen-based vaccine.
14:25 CET, 09 April: Ireland launches call for interdisciplinary research on the impacts of the pandemic
Science Foundation Ireland, Enterprise Ireland and IDA Ireland have issued a call for projects to address immediate challenges posed by the coronavirus in Ireland. The rapid response funding is open to a broad variety of research fields, such as monitoring, frontline healthcare, re-purposing of technologies and drugs, diagnostics and mitigation. To be eligible, applicants must be from a research institution or from a client company of one of the following government agencies: Enterprise Ireland, IDA Ireland, Údaras Na Gaeltachta or a Local Enterprise Office.
13:55 CET, 09 April: Canada announces funding

for

home diagnostic kit
The Public Health Agency of Canada and the National Research Council are calling on small businesses to develop an easy to use COVID-19 diagnostic for home use. The test should be rapid, single-use and rely on a sample other than a nasopharyngeal swab. It must be capable of detecting the virus within three days of the first symptoms. A budget of up to CA$2.3 million will be awarded. Application deadline: 20 April.
13:32 CET, 09 April: Indian

company offers

$1M funding

to address

socio-economic impacts of COVID-19
Omidyar Network India has set up a rapid response fund for tech projects aimed at COVID-19 monitoring and diagnostics, as well as enhancing resilience of workers and small businesses during the pandemic. The philanthropic Indian company works with entrepreneurs from the private, non-profit and public sectors to help lower and middle income populations impacted by the coronavirus crisis. Application deadline: 15 April.
13:30 CET, 09 April:

Grant funding to develop mask

material in Canada
The National Research Council of Canada (NRC) is looking for alternative filtration material for personal protective equipment including N95 respirators and surgical masks for healthcare workers. With the pandemic affecting global supply chains, there is need for material which is sourced and manufactured exclusively in Canada. The funding process will be divided in two phases. For phase 1, the NRC will make available two grants of CA$1 million for up to seven days, and, depending on results of an evaluation, a grant of CA$5 million will be awarded to the winner. Application deadline: 13 April.
11:49 CET, 09 April: 

EIT Health opens

r

apid

r

esponse call for partners
EIT Health has launched a called inviting EIT partners to send proposals for COVID-19 projects with rapid implementation. Projects should have an immediate impact that can be scaled internationally and involve cooperation between universities and companies. EIT Health is funding each project with up to €600,000. Vaccine and drug development is not supported under this call.
11:16 CET, 09 April: 

Mining

company launches

US

$1M call for

fast fixes against

COVID-19
The Canadian arm of Brazilian multinational mining company Vale issued a call for fast turnaround projects to improve risk monitoring, prevention and patient monitoring. It is seeking ideas from companies, startups, institutions, governments, universities and professionals, for low-cost products and services that can be in use within 15 days of the approval date. The focus should be on identifying risk areas, educating the population, preventing new contamination, and ensuring the safety of people working in essential services. Application deadline: 9 April.
11:01 CET, 09 April: 

Roche to

fund COVID-19

projects in Canada
Roche Canada has launched the COVID-19 Innovation Challenge, looking for interdisciplinary projects to address problems facing the country during the pandemic. It will fund research relevant to the healthcare system and the biological, social, and psychological impacts of the disease. Individual applications will be awarded up to C$50,000 (€32,810) and team applications up C$100,000 (€65,000).  Eligible candidates should be based in Canada, application deadline: April 10.
18:13 CET, 08 April: 

International collaboration to fund COVID-19 related projects in Africa
The Africa Centres for Disease Control and Prevention, in partnership with Co-Creation Hub and the German Corporation for International Cooperation, opened a call for proposals aimed at staunching the flow of misinformation, boosting the local production of medical supplies and improving the food value chain, as part of the response to the encroaching COVID-19 pandemic. Eight African companies have been already awarded a $5,000 grant. Projects should be based on African languages and targeted at semi-urban and rural populations across Africa. Click here to apply for funding.
18:09 CET, 08 April: Pakistani foundation opens call for

public-private projects
The Pakistan Science Foundation has opened a Rs20 million (€109,830) call for proposals for a public-private collaboration in the fields of technology and material development, infection prevention and control, and epidemiology, to fight COVID-19. Application deadline: April 12.
15:18 CET, 08 April: 

Funding for

digital

projects

in sub-Saharan Africa
The Abdul Latif Jameel Poverty Action Lab has launched a $250,000 call for projects related to digitisation in a time of crisis, to boost public service delivery, governance, and financial inclusion, with a focus in sub-Saharan Africa. Proposals could be submitted in partnership with a government, private sector or non-governmental organisation. Application deadline: April 30.
13:23 CET, 08 April: 

Commission names new head of Joint Research Centre
The European Commission said it will "transfer" Stephen Quest, head of its tax and customs directorate-general, to run its Joint Research Centre, the Commission's in-house scientific labs. He succeeds as Director-General Charlina Vitcheva, who has been acting as JRC boss since the departure last year of Vladimir Sucha who returned to his native Slovakia to get into politics there. Before running the tax unit, Quest  was head of the Commission's internal IT department. Since new Commissioners took office last December, the Commission bureaucracy has built up a big backlog of unfilled and temporary positions.
12:30 CET, 08 April: 

'We don't need messiahs, not even at Easter': president of the Sorbonne University reacts to Ferrari leaving
President of the Sorbonne University, Jean Chambaz, says Mauro Ferrari over-interpreted his role as president of the European Research Council.
"Mauro did not well understand the meaning of the ERC," said Chambaz, reacting to the Italian-American scientist's abrupt departure from Brussels. "He wanted to transform it into the 'NIH for coronavirus'. But he was not the chief scientist of Europe. He was not here to solve all of Europe's problems. His job was to chair the scientific council and oversee its collective decision."
"We don't need messiahs, not even at Easter," Chambaz said.
12:17 CET, 08 April: 'Epic-scale flouncing': UK science policy expert reacts to Ferrari exit
Professor of research policy at Sheffield University, James Wilsdon, calls Mauro Ferrari's bombshell exit from the European Research Council on Tuesday an act of "epic-scale flouncing".
"Reading between the lines…He seems to misunderstand the structures of EU research funding, and ERC's role," Wilsdon wrote on Twitter.
Ferrari yesterday left his presidency post, after only three months in the job, citing disillusionment with the EU's response to COVID-19.
Wilsdon added: "I'm sure there's scope for more EU coordination on [Covid-19] R&D (same applies at national level in most countries!) but hard to look at responses to date [and] not see Ferrari's criticisms as misplaced, attempted distraction, or sour grapes at a failed power-grab."
12:15 CET, 08 April: 

'Regretful but unavoidable': University group say ERC needs to be protected following Ferrari exit
Mauro Ferrari's departure from the European Research Council is "regretful", Jean Chambaz, chair of the League of European Universities, writes. "But the most important issue is to preserve the ERC as the flagship of European research policy."
Ferrari stepped down as president Tuesday following a row over research funding for COVID-19. He had argued that the ERC should be re-directing its resources to fight the pandemic.
"Mauro Ferrari tells his own story to justify his resignation. In doing so, he has demonstrated how much he underestimates the significance of independent bottom up research and of the intrinsic commitment of researchers to contribute to society by developing new fundamental insights," Chambaz, who is also president of Sorbonne University, adds.
09:15 CET, 08 April: European Commission reacts to Ferrari's resignation
The Commission issued a statement confirming Ferrari's immediate resignation and noting that his contract as ERC president only gave him the legal powers of a "special advisor" to the Commission. Legally, it said, the Scientific Council "defines the scientific funding strategy and methodologies of the ERC." It went on to thank him "for the strong personal investment" he made in the months leading up to his appointment 1 January.
09:06 CET, 08 April: Sudden resignation of ERC president stirs heated dispute over motives
Mauro Ferrari resigned unexpectedly as president of the European Research Council, triggering a noisy public spat over why and how he left.
Ferrari, an Italian-American expert in nano-medicine, fired off an angry resignation memo – provided first to the Financial Times – castigating the European Commission for "a largely uncoordinated cluster of initiatives." He said he pushed to have the ERC, which focuses on frontier research, launch a special funding round for COVID-19 research. As a result, he said, "I have lost faith in the system itself" and submitted his resignation on 7 April.
16:26 CET, 07 April: 

IMI p

roject

in emerging viral diseases wins new funding for COVID-19 research
A prescient research project funded by the Innovative Medicines Initiative has won further funding under the EU's emergency COVID-19 funding programme. The Zoonotic Anticipation and Preparedness Initiative (ZAPI) was launched in 2015 to set up tools and platforms to be ready to vaccinate domestic animals against viral infections transmitted by wild animals, thus lowering the risk of transmission to humans.
The team of researchers says it may have treatments ready for safety trials by the end of the year.
16:25 CET, 07 April: Spanish Institute

backs six new

COVID-19

projects
The Carlos III Health Institute awarded funding to six new projects that will evaluate antiviral treatments, diagnostic tests and the potential for repurposing of drugs approved for other diseases. To date, the fund, launched by the Spanish government, has invested €2.6 million of the €24 million of the total funding available.
15:14 CET, 07 April: 

UCL makes design for breathing aid freely available
The design of a continuous positive airway pressure device that can help COVID-19 patients with breathing difficulties when an oxygen mask alone is insufficient has been made available by University College London. This type of device is more usually provided to control sleep apnea, a condition where people have pauses in breathing while asleep. Engineers at UCL and the Mercedes Formula One team designed the device in a rapid turnaround project, with the UK Medicines and Healthcare products Agency giving its approval last week. All details of the design, materials used and how to fabricate the device are available for download here: covid19research.uclb.com/product/ucl-cpap. A key aim of the project was to design a device that is simple to manufacture.
14:47 CET. 07 April: Innovate UK launches £20M call to

boost resilience in the face of COVID-19 crisis
The UK innovation agency has launched a £20 million call for ideas that will increase resilience and deal with problems arising as a result of the current crisis, in areas such as  delivery services, community support, food manufacturing, retail, haulage, and supporting people stuck at home. The lead applicant must be a UK registered business. It must be possible to carry out the research within the working restrictions imposed by COVID-19. Application deadline: 17 April.
10:05 CET, 07 April:

ERC-funded m

obile app

will collect

voice and breath

ing data

to

develop algorithm for

aural

COVID-19

diagnostic
A COVID-19 Sounds App has been developed by Cecilia Mascolo, professor of mobile systems at Cambridge University, to collect and analyse the speech patterns, breathing and coughs of users, providing inputs for development of a COVID-19 diagnostic. "Having spoken to doctors, one of the most common things they have noticed about patients with the virus is the way they catch their breath when they're speaking, as well as a dry cough, and the intervals of their breathing patterns," said Mascolo. "There are very few large datasets of respiratory sounds, so to make better algorithms that could be used for early detection, we need as many samples from as many participants as we can get." The research is partly funded by the European Research Council through Project EAR, an audio-based health diagnostics project, with Mascolo receiving a €2.5 million European Research Council Advanced Grant in 2019.
16:38 CET, 06 April: Lebanese Research Council

open

s flash call on COVID-19 management
The National Council for Scientific Research in Lebanon announced it is allocating LBP300 million (€183,000) for COVID-19 research in diagnostic tools, use of big data analytics and robotic devices. Projects should take a maximum of six months to complete, with the aim of providing practical and quick ways to reduce suffering and limit the effects of the epidemic on public health and society. Application deadline: 22 April.
16:31 CET, 06 April: France issues €4M fast track call for diagnostics and countermeasures

to help countries with weak healthcare systems
The French National Agency for Research on HIV/AIDS launched a call for COVID-19 research projects in low and middle income countries in Africa, South America and Asia. Applicants must have a research team based in France and another team based in a country with a fragile healthcare system which is likely to find it difficult to respond to the pandemic. ANRS says control measures used to date in Europe may be difficult to apply in these settings. There is total budget of €4 million for the fast track call, with ANRS  inviting project leaders to seek co-financing for their research. Application deadline: 13 April.
15:08 CET, 06 April: 

Public-private US consortium offers

processing

power for COVID-19 research
The COVID-19 High Performance Computing Consortium of companies including IBM, Amazon, Microsoft and Google, academic institutions and federal agencies, is making members' computers available for research in bioinformatics, epidemiology, and molecular modelling projects requiring large amounts of processing capacity, to increase understanding of COVID-19 and inform strategies to address it. Research projects given access to date include a virtual high throughput in silico screen to find drug candidates, a molecular level simulation of the coronavirus entering a human host cell, and sequencing the genomes of patients who have suffered the worst effects of the infection to see if there is a genetic signature to the predict which future patients are most likely to need intensive care. In addition to selecting which research to back, the consortium, led by the White House Office of Science and Technology Policy, the US Department of Energy and IBM, will identify which of their members has the most appropriate computing resource for each project.
13:33 CET, 06 April: 

Launch of European

health systems and policies monitor
In an effort to provide clear and comparable health systems information to policymakers struggling to control the coronavirus, the World Health Organization and the European Commission have set up the COVID-19 Health Systems Response Monitor, to pull together and organise information on public health initiatives in Europe, and to compare health responses between countries. Countries are calling for clear and comparable health systems evidence to inform policies and help strengthen their capacity to respond to this unprecedented crisis, said Hans Kluge, WHO regional director for Europe. "This tool is a breakthrough resource for health systems decision-makers tackling the pandemic," he said.
12:11 CET, 06 April: VUB sets up tracker

on

privacy and data protection policies around the world
Emergency policies passed in response to the coronavirus pandemic have the potential to create privacy and data protection legal issues. Vrije Universiteit of Brussel (VUB) has set up an initiatives and policy tracker, giving an overview of how countries around the world are adapting laws on privacy in times of crisis. The tracker will also help researchers at VUB to provide humanitarian organisations with advice on how to protect personal data of affected individuals and of their own staff.
11:23 CET, 06 April: Japan t

o make flu drug Avigan available to foreign governments
The Japanese government announced it is making the emergency influenza treatment Avigan (favipiravir) available to 30 countries which have requested supplies to treat COVID-19. This follows reports from China that the antiviral drug had reduced the length of time patients with the infection needed to stay in hospital.
In 2014 – 2016 Avigan was tested in a 111 patient clinical trial in treating another coronavirus infection, Ebola, in epidemic in West Africa. The study, which was jointly funded by the EU Horizon 2020 R&D programme and the French government, failed to show a positive effect.
Avigan was approved in 2014, for use only when there is an outbreak of a novel or re-emerging flu infection which cannot be treated with other antivirals drugs. As such, it is held in reserve and the Japanese government decides when it should be used. Yoshihide Suga, chief cabinet secretary said the Japanese government has received numerous requests through diplomatic channels for access to Avigan. The drug's manufacturer Fujifilm announced last week that it is increasing production and that it is starting a phase III clinical trial in Japan. The government announcement is at 13:30 in this video.
10:11 CET, 06 April: EU

to run pan-European hackathon
The European Commission announced the EUvsVirus Hackathon will take place on 24 – 26 April, to come up with ideas for expediting the response to COVID-19. The commission says this will complement similar events taking place at a global and member state level. There will be twenty challenges, including a search for ways to speed up and scale up production of medical supplies, that can be quickly developed and deployed across the EU single market.
16:53 CET, 03 April: Austrian science fund

announces winning projects
The Vienna Science and Technology Fund (WWTF) announced 24 COVID-19 research projects selected for funding under a fast track call for projects to address the coronavirus crisis. WWTF is putting in up to €50,000 per project, and is inviting the general public to add their support and give money on its donation page. Contributions are tax deductible, and the city of Vienna will put in matching funding.
15:47 CET, 03 April:

Amazon

in

$20M

initiative to help customers developing

COVID-19

diagnostics
Amazon customers that use its cloud computing resources for research can apply for extra support and technical assistance as part of the company's diagnostic development initiative. The programme is open to accredited research institutions, research consortia, and private entities that are using Amazon services to manage research-oriented workloads for the development of point-of-care diagnostic and other diagnostic techniques. Application deadline: 30 June.
15:39 CET, 03 April: Euro-African partnership launches €4.75M call
The Horizon 2020-backed European & Developing Countries Clinical Trials Partnership (EDCTP), launched an emergency call to support research activities in sub-Saharan Africa that aim to manage and prevent the COVID-19 outbreak. Research proposals should be in line with the WHO R&D Blueprint, and have a focus on strengthening national and local clinical research capacity, and on coordination and collaboration with other research and/or humanitarian activities. Application deadline: 17 April.
15:35 CET, 03 April: European Space Agency

wants to use its technology against

COVID-19
The European Space Agency (ESA) is looking for ideas that involve use of either space technology or space data to help address the coronavirus crisis. It suggests possible topics could include use of its satellites and networks to provide connectivity where terrestrial communications are insufficient, for online learning for school children being schooled at home and to enable video consultations for patients.  In research, ESA's earth monitoring data could provide background context for mapping the epidemiology of the coronavirus. The agency will cover up to 50 per cent of costs of each project, with a budget of up to €1 million per project. Application deadline: 20 April.
11:49 CET. 03 April: 

US Genome Research Institute

asks grant holders to work on coronavirus
The US National Human Genome Research Institute is calling on existing grant holders to apply genomic tools to identify signatures of COVID-19 infection, monitor the virus and infected individuals, and create models of host-pathogen interactions. Grants of $250,000 per year will be awarded. Application deadline: 16 May.
11:19 CET, 03 April: Wallonia-Brussels researchers to receive funding for coronavirus research
The Fonds de la Recherche Scientifique (FNRS) launched a call for fast track funding of research that contributes to the COVID-19 R&D Blueprint put together by the World Health Organization. The Blueprint specifies research that is needed to fill gaps in understanding and treating COVID-19, including epidemiology and translational studies, therapeutics, prevention and control of infection in clinical and community settings. The main applicant for each project has to be working at FNRS, or in one of the six universities in the Fédération Wallonie-Bruxelles. Each project can receive up to €60,000. Application deadline: 1 May.
18:24 CET, 02 April: UK

innovation agency offers funding for COVID-19 research
UK Research and Innovation is inviting proposals for short-term projects addressing and mitigating the health, social, economic, cultural and environmental impacts of the COVID-19 outbreak. Proposals from academics and companies, should have a clear impact pathway that has the potential within the period of the grant to make a significant contribution to the understanding of, and response to, the COVID-19 pandemic and its impacts; which supports the manufacture and/or wide scale adoption of an intervention with significant potential; or
gathers critical data and resources for future research use. Holders of existing grants are also invited to suggest how their work could be refocused to be relevant to the pandemic. There is no closing date and applications will be assessed on a rolling basis.  
18:22 CET, 02 April: Colombian innovation network company

to

coordinat

e

efforts against COVID-19
The networking organisation Connect Bogotá Región is working with Colombian universities, entrepreneurs and companies to coordinate the response to the coronavirus in Colombia. With government backing, it has launched two platforms, 100 Open Startup and BogoTech Abierta, appealing for help with particular projects. Two particular challenges are finding ways to assist elderly people who cannot leave their homes and optimising medical services. Connect Bogotá Región is also collaborating with Bogotá Chamber of Commerce, the National associations of entrepreneurs and the Secretariat of Health and Economic Development of Bogotá, to support researchers in building prototypes and scaling processes for the manufacture of ventilators and other medical equipment.
16:42 CET, 02 April: JRC develops new control material for more accurate COVID-19 testing
The European Commission's science service has developed a new control material to help laboratories avoid false negative results in COVID-19 tests.
The Joint Research Centre (JRC) is ready to dispatch 3,000 vials of the control to testing labs across the EU. One vial is enough to check up to 20,000 tests.
The control material, a synthetic version of a part of the virus that does not mutate and change as it passes from person to person, allows companies manufacturing coronavirus tests and diagnostic laboratories analysing samples to check each test: if a test does not detect the control material, it will not detect the real virus either.
According to a new survey, the lack of positive control materials is one of the top three problems faced by labs testing for the novel coronavirus. In particular, that means there is a risk that people carrying the virus will get a negative test result, despite being infected and potentially able to transmit the virus to other people.
15:30 CET, 02 April: IBM offers AI

virtual

assistant to answer COVID-19 questions from citizens
IBM is making its "Watson Assistant for Citizens" available for free for 90 days, to help government agencies, healthcare organisations and academic institutions respond to the torrent of questions from citizens about COVID-19 symptoms, testing, procedures and treatment. The system draws on guidance from the US Centers for Disease Control & Prevention and local information, and is available online or by phone. The IBM assistant is currently being used in the US, Czech Republic, Finland, Greece, Italy, Poland, Spain and the UK.
15:20 CET, 02 April: São Paulo agencies grant €3.4M for innovative SMEs with COVID-19 solutions
The São Paulo State Research Foundation (FAPESP: Fundação de Amparo à Pesquisa do Estado de São Paulo) and the Brazilian Innovation Agency are calling for SMEs to apply for support for the development of products, services and processes that can help in the COVID-19 crisis. The call is part of the third phase of FAPESP's programme, Innovative Research for Small Companies. Application deadline: 6 April.
15:19 CET, 02 April: US health alliance calls for projects on equity

in the face

of COVID-19
The Alliance for a Healthier World (AHW) is searching for proposals that increase understanding and help mitigate the health equity and social justice dimensions of the pandemic. It is already abundantly clear the coronavirus crisis has amplified the health gap between marginalised groups, such as low-income families, minorities, immigrants, the disabled, the recently unemployed, and more affluent members of society. The aim is to study the extent of the gap and how marginalised people can be helped to face the economic and social impacts of the crisis. The AHW is offering five grants of up to $25,000 each. Application deadline: 5 April.
12:13 CET, 02 April: Rio de Janeiro

agency

sets up emergency

€4.3M

fund

for COVID-19 research
The Rio de Janeiro state research funding agency (FAPERJ: Fundação de Amparo à Pesquisa do Estado do Rio de Janeiro) has announced an emergency fund for research by universities and startup companies to combat COVID-19. The aim is to build upon the networks and research collaborations developed in response to the Zika virus, which resulted in more than 1,600 babies being born in Brazil with microencephaly, or abnormally small heads. The fund is split into three calls. The first, for proposals from researchers  specialising in emerging and reemerging viruses, has a budget of R$6.2 million (€1 million). The second R$9 million (€1.5 million) call is for work on diagnostics, epidemiology, clinical studies and the use of artificial intelligence technologies. The third R$ 9.8 million (€1.7 million) call is in epidemic control and infection, molecular diagnostics and clinical studies. Application deadline: 14 April.
16:32 CET, 01 April: 

Carlsberg Foundation donates €8M

to coronavirus

research
The Carlsberg Foundation, the charitable arm of the brewing company, is backing three coronavirus research projects. The first, a collaboration between the University of Copenhagen, Aarhus University and the Serum Institute, is receiving DKK25 million (€3.3 million) to develop a vaccine against Covid-19 in a short time, based on a promising but previously untested vaccine concept. The consortium will also start work on a diagnostic test and new peptide therapies. In the second project, which was awarded DKK25 million, researchers from the University of Copenhagen, Aarhus University and the Danish Technical University will carry out behavioural research to investigate how society acts during crises, as well as how democracies deal with an epidemic such as the one we are currently facing. The third project at Roskilde University, will develop better mathematical models to explain how and why outbreaks of new viruses sometimes develop into global pandemics. The models will also be used to predict how pandemics start, disappear, or eventually merge into the larger pool of recurring seasonal viruses. The project was awarded DKK10 million.
16:00 CET, 01 April: 

Swiss medtech startup receives €140

,

000 for

breathing device
Swiss startup, Stimit has been awarded €140,000 to advance development of a non-invasive device designed to activate breathing muscles in the diaphragm of patients in intensive care who are receiving mechanical ventilation. The aim is to reduce the amount of time patients - such as those with serious COVID-19 infections - spend on ventilators, minimising the damage mechanical ventilation can cause to the lungs. The company has developed a prototype and is now preparing to test the device in patients. The award comes from Venture Kick, a consultancy and business mentoring service that promotes the spinoff of companies from Swiss universities
15:33 CET, 01 April:

University of California IT researchers get call to focus on COVID-19
The Center for Information Technology Research in the Interest of Society, which provides seed funding for the commercialization of IT research across the University of California's campuses, is awarding $50,000 each for IT projects that aim to address the COVID-19 threat. Application deadline: 10 September.
15:21 CET, 01 April: Netherlands invests €1.5M in

real time

COVID-19

data collection
The Netherlands Organisation for Scientific Research is launching a €1.5 million call for real-time data collection reflecting the situation on the ground, to improve the relevance of coronavirus research. A further €10 million will available for COVID-19 research projects to be specified in collaboration with the Netherlands Organisation for Health Research and Development. A detailed announcement on this new funding opportunity will be published at the a later date.
14:43 CET, 01 April: Switzerland sets up

COVID-19

scientific task force
A national COVID-19 task force has been created by Switzerland's Secretariat for Education, Research and Innovation and the Office of Public Health, to coordinate the country's scientific response to the coronavirus crisis. The task force will provide policy advice and identify research and innovation funding needed to combat COVID-19.
12:58 CET, 01 April: Scotland

launches rapid

COVID-19 research

programme to tap expertise in its universities
Scotland's chief scientist is calling on Scottish universities to apply for funding for a portfolio of Covid-19 research drawn from the best ideas from research investigators in their institutions that will inform clinical practice and policy in dealing with COVID-19. Studies can start immediately on award of funding and must be completed within 3 – 6 months. Grants of up to £1.25 million are available. Application deadline: April 8.
12:57 CET, 01 April: Pakistan

launches quick response research programme

 
Pakistan's Higher Education Commission has launched a programme supporting applied research in areas including disease surveillance and epidemiology, and in the rapid development and commercialization of products and services that will help the country control COVID-19. On the product side, the commission is interested in promoting domestic manufacturing of low cost equipment and materials, including diagnostics, ventilators and personal protective equipment. Universities, technologists and researchers are invited to submit proposals. Projects will last for six months or one year, with maximum funding of €82,500. Application deadline: April 3.
10:02 CET, 01 April: Argentina

puts US$5M into

coronavirus research
Argentina's National Agency for Scientific and Technological Promotion has announced a USD$5 million fund for COVID-19 research. Up to $100,000 is available for each project. Application deadline: 10 April.
15:45 CET, 31 March: 

Botnar research centre

launches fast track call for COVID-19 research
The Botnar Research Centre for Child Health is calling on its four partner institutions, the University of Basel, ETH Zurich, University Children's Hospital Basel and the Swiss Tropical and Public Health Institute, to submit proposals for short-term projects to develop diagnostics, increase understanding of the human immune response to COVID-19 and improve treatment and clinical management of patients infected with the virus. Awards of up to CHF2.5 million (€2.3 million) are available. Application deadline: 8 April.
15:34 CET, 31 March: 

Austrian Science Fund

sets up fast track for

interdisciplinary

coronavirus research
The Austrian Science Fund (FWF) is calling for scientists in the country to submit project proposals for multidisciplinary research in COVID-19, which will be funded within its existing programmes, but assessed in a new fast track procedure. The fast track is open to proposals that deal with the prevention, early detection, containment, causes and effects of epidemics and pandemics such as COVID-19. This includes research focussed on the technical, ecological, economic, political, legal, medical, cultural, psychological, or ethical implications. Application deadline: 30 September.
15:24 CET, 31 March: 

Irish SME

wins

€1M

Horizon 2020 grant

for

COVID-19 diagnostic
The European Commission has selected Irish diagnostics specialist Hibergene to lead the 18th project to be awarded funding under its fast track programme to tackle the coronavirus outbreak. The €1 million project, 'HG nCov19 test' aims to develop and validate a rapid molecular diagnostic test for COVID-19. The award brings the total of COVID-19 funding from Horizon 2020 to €48.5 million.
14:05 CET, 31 March:

UK foundation offers £65,000 grant for COVID-19 research
The British Medical Association Foundation for Medical Research is offering a £65,000 grant to fund COVID-19 research. Eligible candidates are medical practitioners or research scientists based in UK. Application deadline: April 3
13:42 CET, 31 March:

UK government Techforce 19 to fast track apps for elderly and self-isolating 
The UK government has launched Techforce 19, an assisted living programme offering up to £25,000 grants to technology companies to speed the introduction of products that support the elderly and those in need during the COVID-19 outbreak. Application deadline: April 1.
13:32 CET, 31 March:

La Caixa Foundation to fund clinical and translational projects on COVID-19
Spain's La Caixa Foundation has issued a call for research projects to prevent, treat, monitor and diagnose coronavirus infections. The money is for research carried out by public or non-profit entities, including universities, research centres and hospitals. Grants of up to €300,000 per project, for a maximum of 24 months, will be awarded. Application deadline: 15 April.
13:17 CET, 31 March:

Portugal launches €3M call for data science and AI to help with COVID-19 crisis
The Portuguese Foundation for Science and Technology (FCT) is looking to fund projects using data science to improve the response of public bodies to COVID-19 and future pandemics. The scope covers processing, analysing and presentation of data to provide information for citizens and healthcare services that will enable them to better prepare for pandemics. Another objective is to optimise best practices for public health and improve the general public's compliance with control measures. A total of €3 million is available, with maximum grants per project of €240,000. Application deadline: 28 May.
13:00 CET, 31 March:

Canada to provide €8.8M for diagnostics and medical countermeasures
The National Research Council of Canada (NRC) is setting up a €8.8 million rapid front-line fund to address challenges posed by the coronavirus. The "Pandemic Response Challenge Programe" will focus research on rapid detection and diagnosis; therapeutics and vaccine development; and digital health. The NRC is inviting researchers at Canadian and international universities, government departments, colleges, and companies, to give apply their expertise to plug the gaps in COVID-19 research.
10:57 CET, 31 March: Polish science agency offers €2.2M top-up funding for basic COVID research
Poland's National Science Centre opened an "express" call for proposals for fundamental research "to understand the mechanisms of the SARS-CoV-2 coronavirus." The PLN10 million (€2.2 million) call, intended as a top-up to researchers already working in the field, will be mainly for research into how the virus works, how to protect against the disease, and the social and psychological effects of the pandemic. Deadline for applications is 14 April, with awards promised in early May.
14:42 CET, 30 March: 

Consortium including Karolinska Institutet awarded €3M

as part of Horizon 2020 special fund for coronavirus research
DNA manufacturing specialist, Cobra Biologics and the Karolinska Institutet announced they were awarded €3 million as one of 17 COVID-19 projects funded by Horizon 2020. The funding will be used for preclinical research and a phase I clinical trial of a DNA vaccine, to be developed by the Opencorona consortium. The first human trials will take place in 2021.
14:08 CET, 30 March: 

Canada approves funding of 49 COVID-19 research projects
The Canadian Institutes of Health Research published details of 49 projects in which it is investing CA$25.8 million (US$18.2 million) of the CA$275 million in extra funding dedicated to COVID-19 research announced on 11 March. The projects are focused on aspects of controlling the pandemic, including clinical management, development of vaccines and diagnostics, the transmission dynamics of the virus, and social and policy countermeasures.
11:52 CET, 30 March: E

uropean Open Science Cloud offers €45K grants

for COVID-19 projects
The European Open Science Cloud (EOSC) has launched a fast track call for projects that use its resources and open and trusted environment for data sharing, to respond to the COVID-19 emergency. This will include projects that open up scientific data on the virus; share live on-the-ground data on the spread of the virus; work on the development of software, standards and processes for monitoring COVID-19 treatments; and access and combine data to help control COVID-19 and learn how to deal with similar viruses and future outbreaks. EOSC says it will evaluate applications weekly, promising a swift response. 
11:30 CET, 30 March:

Facebook founder to give

 $25M

to

COVID-19 Therapeutics Accelerator
Mark Zuckerberg and his wife Priscilla Chan are donating $25 Million to the $125 million COVID-19 Therapeutics Accelerator fund set up earlier in March by the Bill and Melinda Gates Foundation, the UK Medical research charity Wellcome Trust and credit card company Mastercard. The fund aims to accelerate development of drugs to treat COVID-19 by speeding up evaluation of new and repurposed drugs and biologics to treat the coronavirus.
10:50 CET, 30 March: 

Global tech hackathon

aims

to combat COVID-19
The global tech community is calling for people to join an online hackathon to share and rapidly develop ideas for dealing with the socio-economic crisis caused by COVID-19 and increase resilience in its aftermath. From an initial event in Estonia, the 'Hack the Crisis' hackathon has rapidly grown into a worldwide movement that will culminate in the 'Global Hack'. Countries including Turkey, France, Poland, India, Brazil and Australia, have organised 'Hack the Crisis' events.
16:28 CET, 27 March: Norway issues €2.5M emergency call for collaborative projects
The Research Council of Norway launched a call to scientists in the country for research proposals to improve patient management and the national and international public health preparedness and response to the COVID-19 pandemic. Applicants are encouraged to work in cooperation with public and/or private sectors. The Research Council will provide between €85,000 -  €420,000 per project, with total funding of €2.5 million. Application deadline: 31 March.
16:16 CET, 27 March:

Publisher to pay fees for COVID-19 related social sciences research
Emerald Publishing has set up a £20,000 fund to cover publication fees for social sciences research relating to COVID-19 published on its open access platform. The UK company is interested in submissions focused on prevention and management, and on the impact of the coronavirus in healthcare systems.
16:02 CET, 27 March: Novo Nordisk Foundation

to invest €2.6M

on preparedness for emerging viral infections
The Novo Nordisk Foundation is calling for submissions for interdisciplinary research to strengthen the response and preparedness of Denmark to new epidemic viral infections by improving surveillance and early detection, epidemiology research, and national preparedness. There are no restrictions on the locations of research groups, but the lead applicant must be located in Denmark. A total of DKK20 million (€2.6 million) is available for two grants of up to DKK10 million. Application deadline: 4 June.
13:58 CET, 27 March: Japan

launches fund to promote new approaches to emerging diseases

research
Japan's Agency for Medical Research and Development wants to look outside traditional fields to find new approaches to dealing with COVID-19 and other emerging infectious diseases. The agency is looking for proposals that involve technology transfer from outside the biomedical field and which foster multidisciplinary research. The call is divided between two research areas. In the first, the agency aims to develop platform technologies for mounting an emergency R&D response to any emerging infectious disease. The second area of research is dedicated to the discovery and development of diagnostics and therapeutics. Application deadline: 13 April.
12:05 CET, 27 March: Portugal

launches €1.5M rapid response fund against COVID-19
Portugal's Foundation for Science & Technology has set up a dedicated fund 'Research 4 COVID-19'  to back the rapid implementation of R&D projects to tackle the virus. The purpose is mainly to support ongoing initiatives that are relevant to controlling COVID-19 infections and retargeting R&D projects to respond to the needs of the National Health Service. At the same time, the foundation said it will mobilise scientists in the country to take part in open data projects to address the COVID-19 crisis. The maximum funding for each project is of €30,000, with a total budget for the fund of €1.5 million. Application deadline: 5 April.
11:54 CET, 27 March: PRACE

opens up supercomputers for COVID-19 research
The EU-backed Partnership for Advanced Computing in Europe (PRACE) has launched a fast track call for proposals from academic and industry researchers needing access to high performance computing resources to model COVID-19 and its impact. The scope includes mapping the spread of the coronavirus, tracking mutations and the evolution of the virus, developing therapeutics and vaccines, studying infection mechanisms and analysing the impact of the pandemic. Computing resources are available in France, Germany, Italy, Spain and Switzerland. PRACE says there will be a fast track review process with applications reviewed in one week, to provide swift feedback to applicants.
17:31 CET, 26 March: Irish Centre for Artificial intelligence

offers

a hand in

controlling

COVID-19
CeADAR, Ireland's National Centre for Applied Data Analytics and Machine Intelligence, is offering its AI expertise to help companies, government agencies, medical centres and research charities develop AI tools to help track the virus and monitor compliance of the general public. The centre can help organisations with large data sets to apply machine learning techniques. Email CeADAR at: cv19@ceadar.ie.
17:21 CET, 26 March: South Africa invests an additional R30 million

in

COVID-19 research
The South African Department of Science and Innovation said it will invest R30 million (€1.6 million) in a variety of COVID-19 research projects.  Among these projects, the Centre for Epidemiological Modelling and Analysis is creating a model to track and slow the spread of the coronavirus, while science minister Blade Nzimande, said the department is working with several partners to evaluate the efficacy of repurposed drugs in treating COVID-19 patients. The announcement of additional funding for research comes after the decision to put South Africa on lockdown for three weeks, starting today at midnight.
13:09 CET, 26 March: 

Countries link up to coordinate COVID-19 research
European Commissioner for Youth and Innovation, Mariya Gabriel and science ministers from 14 countries linked up in a conference call on Wednesday to exchange information on ongoing scientific projects on COVID-19. Countries on the call included Australia, Brazil, Canada, France, Germany, India, Italy, Spain, Japan, New Zealand, South Korea, Portugal, Singapore and the UK.
The 14 countries have signed a declaration to open up access to all the information published on the coronavirus. Participants also agreed on the urgent need to increase global production of protective equipment, respirators and diagnostic tests. In a discussion between Australia and Spain the two countries considered the possibility of circumventing patents, to accelerate licensing processes and the transfer of technology, so as to quickly manufacture certain products worldwide.
11:40 CET. 26 March: Open

innovation network aims to match COVID-19 research initiatives with user needs  

 
The open innovation network Innoget has launched a page dedicated to COVID-19, listing technologies and research initiatives that could mitigate the pandemic, including innovation in areas such as rapidly deployable ventilators, technologies for discovering and developing treatments and therapeutics, and technologies to track and slow the pandemic. These will be disseminated to Innoget members, ranging from hospitals, research institutes, scientists, businesses, and public administrations, which are working to control the coronavirus.
19:40 CET, 25 March: US Biomedical authority issues call for COVID-19

R&D
The US Biomedical Advanced Research and Development Authority is calling for projects in COVID-19 diagnostic assays, screening, model development, vaccines and advanced manufacturing. The total amount of funding that can be awarded will be less than $750,000.
Application deadline: 30 June 2020.
19:30 CET, 25 March: 

COVID-19

infects

EU energy and climate policies
The Centre on Regulation in Europe (CERRE) outlines five ways in which COVID-19 could knock EU energy and climate policies off-track in a new article. The effects are being felt now, with the EU Emissions Trading System already exposed, as the carbon price fell to its lowest level since November 2018. The EU Green Deal plan needs to adapt to new circumstances, says Máximo Miccinilli, CERRE Energy Director.
15:04 CET, 25 March: US Department of Energy

wants suggestions for how it can help beat COVID-19
The Office of Science at the US department of Energy (DOE) is asking for suggestions on how its resources could be applied to COVID-19 research. For example, it has supercomputing facilities that could be used for the study of virus-host interactions, for predictive modelling on viral stability and for resolving key viral drug targets. Research applications will be reviewed on an ongoing basis.
13:53 CET, 25 March:

US

d

rug

a

buse

agency

calls

for

research proposals on COVID-19
The US National Institute on Drug Abuse (NIDA) issued a call for research on collecting and examining data on the risks and outcomes of COVID-19 infection in people with substance use disorders. NIDA says there is an urgent need to understand if substance use, such as smoking tobacco or marijuana, vaping, opioids and other drug use, is a risk factor for the progression of COVID-19. Grants of up to $100,000 per year will be awarded to cover direct costs. Applications will be accepted on a rolling basis starting on 31 March.
13:00 CET, 25 March: US association

to

fund

research on

im

pact

of COVID-19

on cardiovascular health
The American Heart Association launched a call for research proposals that will contribute to understanding, diagnosis and clinical management of exacerbations of cardiovascular disease that are caused by COVID-19  infections. Grants of up to $100,000 will be awarded to selected projects. One grant recipient will be chosen to set up a COVID-19 coordinating centre, which will help coordinate communication between awardees, establish collaborations where needed, and coordinate the findings of research teams. An additional award of up $150,000 will be available to set up the centre. Application deadline: 6 April.
12:00 CET, 25 March: Austria to invest €21M in COVID-19 industry research
The Austrian Federal Ministry for Digital and Economic Affairs and the Austrian Federal Ministry for Climate Action, Environment, Energy, Mobility, Innovation and Technology are together investing €21 million in coronavirus-related business R&D. Contact the Austrian Research Promotion Agency, FFG for details. Proposals are due on April 8, 2020, for fast decisions, or May 11, 2020.  Click here for more information about the emergency call.
11:37 CET, 25 March: 

UK

research organi

s

ation launch

es

COVID-19 research

call
The British Society for Antimicrobial Chemotherapy announced a COVID-19 funding call to support research to better understand and address the outbreak. Successful projects will receive grants of up to £25,000, with the possibility of exceptional grants in excess of £25,000. The funding call covers new projects and the extension of existing research projects in the area of infectious diseases. Application deadline: 17 April.
11:30 CET, 25 March: University hospital Ghent and VIB tes

t drugs

to treat COVID-19 respiratory illness
The Vlaams Instituut voor Biotechnologie (VIB) and University Hospital Ghent have started a study testing Leukine, an inhaled formulation of an approved drug, developed by the US company Partner Therapeutics, in the treatment of patients with respiratory illness associated with COVID-19. Debasish Roychowdhury, chief medical officer at Partner, said the drug could help clear infection, boost the immune system and repair damaged tissues. The drug is already in phase II and III randomized trials in other lung infections.
10:44 CET, 25 March: Government science advisors postpone global conference
The International Network for Government Science Advice postponed its annual meeting in Montreal to 18-21 April 2021 – seven months later than planned. The group, a club for government scientific advisors around the world, is also setting up an online hub to gather COVID-19 policy developments and expects to mount an online conference about it 15-16 September this year.
10:30 CET, 25 March: US National Institutes of Health announce

s

grants for novel coronavirus
The National Institute of Allergy and Infectious Diseases is offering grants for research to better understand COVID-19. There is a particular interest in viral natural history, pathogenicity, transmission, projects to develop medical countermeasures and suitable animal models for pre-clinical testing of vaccines and therapeutics. Application deadline: February 6, 2021.
18:39 CET, 24 March:

MedFIT 2020 postponed
The organisers of MedFIT 2020, the medical devices conference due to start on 30 June in Grenoble, said the event has been postponed to 15 September. Delegates will be able to use their pre-booked passes and exhibition stands on the new date.
17:39 CET, 24 March:

UK postpones research excellence assessment
The Research Excellence Framework, the massive four-yearly exercise by which university departments in the UK are ranked on the quality and impact of their research, has been put on hold. In an update released by REF it said the submission deadline on 27 November no longer applies. A new deadline will be set later, once the situation around COVID-19 is clearer.
17:21 CET, 24 March: 

German Research Foundation to

fund research on impacts of

the

pandemic
The German Research Foundation announces a multidisciplinary funding opportunity to investigate the impact of epidemics and pandemics, such as SARS-CoV-2.  Eligible researches should be based in Germany or work at a German research institution abroad. Application deadline: September 1.
17:20 CET, 24 March: LifeArc to join in the fight against COVID-19 with an initial £10M
LifeArc accepts applications from academics, National Health Service employees or companies to develop COVID-19 therapeutics. Application deadline: April 6.
16:35 CET, 24 March: European D

iscovery

trial to evaluate four treatments for COVID

-

19
A clinical trial involving 3,200 patients in eight countries in Europe with severe COVID-19 infections, has been launched by the French national health research agency Inserm, to test four potential treatments for the coronavirus.  
French researchers analysed data from the scientific literature on SARS and MERS coronaviruses and the first publications on COVID-19 from China, to draw up the list of antiviral drugs to be tested. The four are also classified as top priorities for clinical testing by the World Health Organization. The trial has an adaptive design, which means any drugs that are not effective can be dropped from the study, and can be replaced by compounds emerging from the huge international effort that is going into discovering new therapies.
The French arm of the study, in which 800 patients hospitalized with COVID-19 infections will be treated, is funded by the French Ministries of Higher Education, Research and Innovation and Health and Solidarity (MSS), with the support of EU research projects that are funded by the Innovative Medicines Initiative.
Study sites will also  be set up in Belgium, Germany, Luxembourg, the Netherlands, Spain, Sweden, and the UK, with site selection being influenced by the course of the epidemic.
16:30 CET, 24 March: ERC lists 39 grantees doing COVID-19-related research
The European Research Council has published a list of 39 of its grantees across Europe who are doing frontier research in virology, epidemiology and other topics now relevant to COVID-19. Some, including Vittoria Colizza, a computational epidemiologist at France's national health research agency INSERM, are also among recipients of the European Commission's emergency COVID-19 research grants, announced 20 March.
16:04 CET, 24 March: GÉANT conference cancelled due to COVID-19 crisis
GÉANT, the pan European network connecting 39 national research and education establishments across Europe, announced it is cancelling its annual Conference TNC20, due to be held in Brighton UK, June 8 - 12. While many other conferences are being held in virtual mode, such as this week's BioEurope Spring, which was to have been in Paris, GÉANT has decided against using its extensive networks for this, because of the surge in demand for its services from institutions and schools that have been forced to switch to remote teaching and learning.
15:46 CET, 24 March: 

Ireland

announces fast funding of

research in response to COVID-19 outbreak
The Irish Health Research Board has launched a rapid response mechanism to fund research that will provide evidence to inform national and global efforts to deal with the virus outbreak. The scope of the funding call covers medical countermeasures, health service readiness, and social and policy countermeasures against COVID-19. The Health Research Board in partnership with the Irish Research Council will allocate up to €200,000 funding for up to two years. Application deadline: April 6.
15:19 CET, 24 March: Money from US National Science Foundation to model COVID-19 spread
The US National Science Foundation is offering up to €200,000 for proposals to conduct "non-medical, non-clinical-care research" that can be used immediately to better understand how to model and understand the spread of COVID-19; to inform and educate about the science of virus transmission and prevention; and to encourage the development of processes and actions to address this global challenge. There is no deadline. For any questions about submissions, email: rapid-covid19@nsf.gov.
14:30 CET, 24 March: French National Agency for Research

(ANR) launches

€3M

flash fund
The French National Agency for Research announced a flash COVID-19 call with an accelerated evaluation and selection process for institutes, organisations and companies to apply for grants to carry out work focussed on the four priorities areas of COVID-19 research set out by the World Health Organisation.
Meanwhile, in light of the COVID-19 crisis, ANR said the deadlines for a number of calls for proposals related to other research have been postponed to give scientists more time to submit their proposals.
14:15 CET, 24 March: Australian government to accelerate COVID-19 therapeutics with A$13 million
The government announces A$13 million (€7 million) for research into coronavirus treatments. There will be an award of A$8 million for the development of antiviral therapies and A$5 million for better treatment and management of patients.
13:15 CET, 24 March: CEPI

awards

$4.9M

to

vaccine research consortium led by Institut Pasteur
The Coalition for Epidemic Preparedness Innovations (CEPI) has kicked-started its eighth COVID-19 project in an agreement with a consortium led by the Institut Pasteur. Other partners include the University of Pittsburgh and the Austrian biotech Themis, with which the Institut Pasteur has collaborated on developing other vaccines, including against MERS and Lassa fever.
The consortium will receive an initial $4.9 million from CEPI, to support preclinical testing and initial manufacture, to lay the ground for phase I studies in human volunteers. The project will use an inactivated measles virus to deliver COVID-19 antigens directly to the compartment of the immune system capable of inducing a protective response.
Since putting out its first call for proposals in February, CEPI has invested $29.2 million in COVID-19 vaccine R&D, with partners including Curevac, Moderna and Oxford University.
12:18 CET, 24 March: UK government

to

invest £10.5M in 6 coronavirus projects
The UK government announced awards, worth £10.5 million, for six rapid response projects to address the COVID-19 emergency. Among the six projects, two will focus on pre-clinical and clinical vaccine trials, including vaccine manufacturing at a million-dose scale.
Other projects aim to repurpose existing drugs to treat coronavirus patients, develop antibodies that target the virus and identify people with high risk infection. These awards are the first to be announced from a £20 million funded dedicated to R&D related to the coronavirus.
11:25 CET, 24 March: Novartis commits

$

2

0M

to respond to COVID-19 pandemic
Novartis is to provide $20 million (€18 million) to communities feeling the impact of the COVID-19 pandemic. Grants will be awarded to strengthen healthcare infrastructure, launching of digital platforms and support community health programmes.
21:45 CET, 23 March: CDC launches $10M call to research COVID-19 transmission and diagnostics
The US Centers for Disease Control and Prevention launched a call for proposals to study transmission dynamics, host infection dynamics and diagnostic testing capabilities of COVID-19. Eligible candidates are educational institutions, nonprofit organisations, not for profit organisations, state and local government, and private industry for research and development. Non-US citizens may participate, pending the CDC Foreign Disclosure Officer permission. Applications deadline: 25 March
19:20 CET, 23 March: New UCL study suggests

need for

stronger suppression measures from UK government
A University College London (UCL) study estimated the current strategy to slow the spread of coronavirus could lead to at least 35,000-70,000 excess deaths over one year. Findings of the study shows stronger suppression measures are needed and more efforts should be made to identify high-risk groups. Lead author of the paper, Amitava Banerjee, urges the government to be transparent about how extremely vulnerable groups are identified.
According to Banerjee, current models to predict deaths from COVID-19 did not take into account of all people with underlying health conditions. The UK government identified up to 1.5 million people, or 2.7% of the UK population, as being at higher risk of severe illness if they contract coronavirus, who should stay at home to protect themselves. However, the UCL team observed that at least 20 per cent of the UK population has one of the underlying conditions that put them at risk for severe COVID-19 infection.
18:30 CET, 23 March: Novo Nordisk launches DKK50M call for COVID-19 research and mitigation
Denmark's Novo Nordisk Foundation said it has budgeted DKK50 million [€6.6 million] to fund research and mitigation strategies on COVID-19. It said the money can be used, in grants of up to DKK 5 million [€660,000] each, for scientific research on "new treatments, techniques / technologies or preventative measures"; initiatives to inform the general public; or measures to help socially vulnerable groups. Application deadline: 18 June.
17:55 CET, 23 March: ETH Zurich to 'drastically cut back' research
ETH Zurich is reducing activities which require physical presence to "an absolute minimum", said ETH President Joël Mesot. The Swiss university will switch to emergency operation, maintaining only essential activities on campus. All research not related to COVID-19 will be cut back.
16:45 CET, 23 March:

KTN

asks academics and companies to join hackathon against COVID-19
The UK Knowledge Transfer Network (KTN), a government-funded body that promotes links between universities and companies, is calling on businesses, data scientists and biomedical researchers in the UK and beyond to participate in the hackathon, "CoronaHack – AI vs. Covid-19", to share ideas on how to apply artificial intelligence to control and manage the COVID-19 pandemic.
There is an urgent demand for technologies, ranging from providing intensive care and rapid training and education of healthcare personnel, to supporting people who are self-isolating or working from home. The KTN says addressing these needs requires multi-disciplinary collaborations, with artificial intelligence (AI) being one part of the answer.  
15:35 CET, 23 March: UK government to invest £20M in

intensive

sequencing

of

coronavirus

genomes
The UK government announced it is to invest £20 million in the Covid-19 genomics consortium, a new genome sequencing initiative to track the evolution of the virus by sequencing multiple samples from patients with confirmed COVID-19 infections.  The aim is to better understand the spread of the coronavirus and how it is mutating over time.
There is already a global effort to track how the virus is changing as it passes from one human host to another on nextstrain.org, which has been collecting viral genome sequences since 20 January. It now has 885 sequences from around the world, including 89 from the UK.
13:20, CET, 23 March: New academic website

details

COVID-19's pressure on EU healthcare
A new project has been launched online, sharing data and studies about how the coronavirus is putting pressure on European healthcare systems.
Comparing the number of deaths and active cases in Italy as of 11 March, the contributors have estimated how an Italian scenario would put pressure on a variety of European healthcare systems. Using the Eurostat database, key factors were considered, such as the number of hospital beds and doctors, as well as healthcare expenditure, for each European country.  
The study is funded through the European Commission's Epipose project, which aims to provide evidence to back the clinical and public health response to the epidemic.
9:55, CET, 23 March: VUB engineers tackle imminent shortage of ventilation equipment
A team of engineers at Vrije Universiteit Brussel's FabLab Brussels have started building and testing an artificial ventilator for critical COVID-19 patients. They started from a design by MIT, extended with sensors based on specifications from researchers at Johns Hopkins University and the UZ Brussel. Large-scale production is still premature. Researchers will establish in the coming days and weeks whether the devices can actually be used in hospitals.
17:14 CET, 21 March: Spanish Government enlists the help of robots to boost its coronavirus testing
Raquel Yotti, director of the Carlos III Public Health Institute, confirmed during the press conference of the Government's Coronavirus Technical Management Committee that the government plans to acquire four robots which could bring the daily number of tests to 80,000 (compared to 15,000-20,000 a day at the moment).
16:40 CET, 20 March: 

Swiss biopharmaceutical company postpone

s

multiple sclerosis trial
GeNeuro, a company focused on neurodegenerative and autoimmune diseases, announced it is postponing a phase II trial of its treatment for multiple sclerosis. The trial, due to be held at the Karolinska Institutet, will be delayed to allow the hospital to prioritise its resources for COVID-19 patients, and to assure the safety of multiple sclerosis patients.
15:45 CET, 20 March: 

ESOF postponed until September
EuroScience has postponed its biennial EuroScience Open Forum (ESOF) from 5 July to 2 September due to the coronavirus crisis. The organiser said the conference will take place, as planned, in Trieste, Italy. By September, EuroScience will make teleconferencing available and amplify sessions about public health and environment topics. ESOF is an interdisciplinary meeting on Science and Innovation in Europe, bringing together scientists to think about their practices and roles in society.
15:10 CET, 20 March: Spanish Antarctic science mission to return home ahead of schedule due to coronavirus crisis
The two Antarctic bases Juan Carlos I and Gabriel de Castilla have been closed a week ahead of schedule because of the coronavirus outbreak. The research vessel Hespérides, in charge of mapping oceanic activity, will try to disembark its 37 civilian and military passengers in Brazil, to fly back to Spain. The Spanish Antarctic campaign, financed by the Ministry of Science and Innovation, is comprised of 13 scientific projects, promoting cooperation between public and private institutions of R&D.
15:00 CET, 20 March: UK government publishes scientific evidence supporting its response
The Scientific Advisory Group for Emergencies (SAGE), relying on expert group guidance, has been giving advice to the UK government on how to handle the coronavirus crisis. The joint statements and evidence cover a wide scope of research fields, such as behavioural science, social interventions, impact of self-isolation and insights on mass gatherings. Imperial College London also contributed to the advice, with reports about transmissibility and severity of COVID-19.
14:04 CET, 20 March: 

A map of global countermeasures compiled by Olivier Lejeune, Analyst at the International Energy Agency (IEA)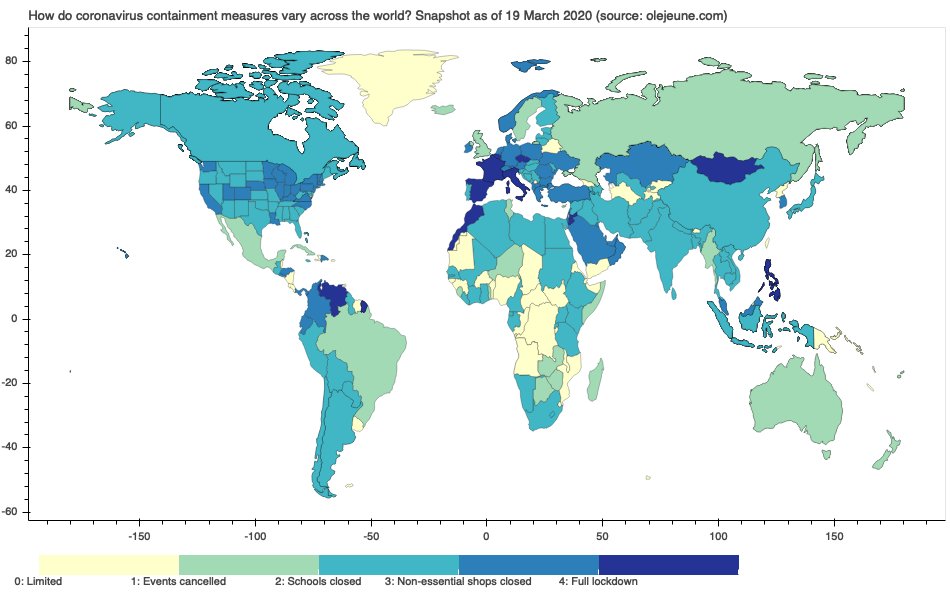 12:30 CET, 20 March: 

LERU calls for extended deadline on health work programme
The League of European Research Universities (LERU), an association for research-intensive universities, urged the European Commission to extend deadlines on the health, demographic change and well-being Work Programme. Funded through Horizon 2020, this call aims to promote healthy and active ageing. Kurt Deketelaere, Secretary General of LERU, called upon Research Commissioner Mariya Gabriel to extend the deadlines for the calls until 15 June 2020, saying "many potential beneficiaries are now highly occupied by their clinical jobs" treating patients.
19:45 CET, 19 March: UK introduces an Emergency Coronavirus Bill to the Parliament
The Bill enables action in 5 key areas: Increasing the available health and social care workforce; Easing the burden on frontline staff; Containing and slowing the virus – by reducing unnecessary social contacts;  Managing the deceased with respect and dignity – by enabling the death management system to deal with increased demand for its services; Supporting people – by allowing them to claim Statutory Sick Pay from day one, and by supporting the food industry to maintain supplies.
Detail of the Bill can be found here and you can view the Bill itself here.
18:30 CET, 19 March:

EU to set up €50 million medical equipment stockpile
The European Commission is to create its first ever common reserve of emergency medical equipment, with an initial budget of €50 million, of which €40 million is still subject budgetary approval. One or more member states can submit bids to host stockpiles and would be in charge of procuring the equipment.
Named the "rescEU stockpile", the reserve would include intensive care medical equipment such as ventilators, reusable masks, vaccines, therapeutics, and laboratory supplies. rescEU is part of the EU Civil Protection Mechanism, a joint effort by EU member states and six other countries in Europe to prepare and respond to disasters.
17:00 CET, 19 March: 

COST open call to be postponed until October 2020
COST, an EU-funded programme that supports cross-border networking in research and innovation, said it is postponing the deadline for an open call for proposals from scientists, due to the coronavirus. It also suspended from 13 March all physical meetings and short-term scientific missions. The call deadline has been postponed to 29 October instead of 29 April, so researchers will have more time to develop their proposals.
15:00 CET, 19 March:

Nature study estimates clinical severity of COVID-19 in Wuhan
A Nature Medicine paper based on publicly available data shows that, as of 29 February, the probability of dying after developing symptoms of COVID-19 in Wuhan is 1.4 per cent. The number is significantly lower than the confirmed case fatality risk of 4.5 per cent. The study also estimates those infected aged below 30 were 0.6 times more likely to die after developing symptoms. Infected people above 59 years were 5.1 times more likely to die.
11:00 CET, 19 March: Washington sets up AI library for COVID-19 researchers
The US government launched a big database of published research on COVID-19, to "to come together as companies, governments, and scientists and work to bring our best technologies to bear across biomedicine, epidemiology, AI, and other sciences". The COVID-19 Open Research Dataset (CORD-19) is addressed to the world's artificial intelligence experts to develop text and data mining tools for coronavirus research. The initiatives involves Allen Institute for AI, Chan Zuckerberg Initiative (CZI), Microsoft, and the National Library of Medicine, and it is coordinated by Georgetown University. Kaggle, a Google subsidiary, and a data science company, announced a reward for those with best contributions.
19:15 CET, 18 March: 

Synairgen announces rapid COVID-19 trial
Respiratory diseases specialist Synairgen has received expedited approval from the UK Medicines and Healthcare products Regulatory Agency (MHRA) for a pilot trial of its lead product SNG001 in 100 patients who have been hospitalized with severe COVID-19 symptoms. SNG001, an inhaled formulation of naturally-occurring beta interferon, is intended to activate antiviral immune reactions in the lung. The product is being tested in COVID-19 patients after showing a positive effect in asthma and in treating exacerbations of the lung disease chronic obstructive pulmonary disorder. "We have worked intensively with the relevant authorities and collaborators to enable SNG001 to be assessed in COVID-19 patients. SNG001 has been well tolerated in clinical trials in over 200 respiratory patients to date and has accelerated lung function recovery in two Phase II asthma trials in patients with a cold or flu infection," said Richard Marsden, CEO of Synairgen.  
19:00 CET, 18 March: 

Swiss biotech company put

s

Parkinson's disease drug on hold due to coronavirus
Addex Therapeutics announced today it is postponing a clinical trial in Parkinson's disease patients. The decision has been taken due to these patients being one of the highest risk category for severe COVID-19, and because the clinical sites that were due to conduct the study have been told to not to start any new trials. "We care about the well-being of all PD patients and do not wish to have them make the additional visits to doctors' offices that are required in a clinical study, putting them at increased risk of contracting COVID-19," said Roger Mills, chief medical officer of Addex.
18:00 CET, 18 March: EIC extends deadline for COVID-19 €164 million call
The European Commission has announced a new deadline for the EIC accelerator call for startups and SMEs working on treating, testing, monitoring or other aspects of the Coronavirus outbreak. The new deadline is 20 March at 17:00. With a budget of €164 million, this call is "bottom up", meaning there are no predefined thematic priorities and applicants with Coronavirus relevant innovations will be evaluated in the same way as other applicants. The initial deadline was 18 March.
16:45 CET, 18 March: New UCL study shows shortness of breath is key predictor for severe COVID-19
A new systematic review and meta-analysis from University College London could help to inform public health and clinical management strategies, through the prioritisation of those at highest-risk of severe illness with COVID-19. The findings show that patients presenting shortness of breath and chronic obstructive pulmonary disease are the most likely to have severe COVID-19 and admission into intensive care units.
13:50 CET, 18 March: 

Poland's science funder promises leniency on submissions; recommends against foreign travel
The National Science Centre in Poland says that annual reports for research projects and post-doctoral fellowships must be submitted by agreed dates.
However, the funder promises leniency for those affected by coronavirus.
In addition, the Centre recommends that scientists reconsider any trips to research labs outside of the country.
13:40 CET, 18 March: 

Sweden's innovation agency vows to carry on in face of coronavirus
Vinnova, Sweden's innovation agency, has said it will not let coronavirus affect its core activities.
"Our calls for proposals and decisions on funding of research and innovation proceeds as usual," the agency says on its website.
Most of Vinnova's employees will work from home until further notice, however, with the majority of agency meetings moving online.
13:30 CET, 18 March: 

Commission: airlines must reimburse or re-route cancelled flights
The European Commission issued guidelines to airlines "to ensure EU passenger rights are applied in a consistent manner across the EU." It said if an airline cancels a flight, it "must reimburse or re-route the passengers." If the passengers cancel their own journeys, then reimbursement depends on the ticket type, and airlines may issue vouchers.
12:50 CET, 18 March: 

China says Japanese flu drug "very effective" against COVID-19
Zhang Xinmin, head of the China National Center for Biotechnology Development said in a press conference that the antiviral drug Favipiravir was proven very effective in clinical studies conducted on 200 patients. "In view of the safety, obvious efficacy and availability of the drug, researchers have officially recommended favipiravir to medical teams and suggested it be included in the treatment plan as soon as possible," he said.
12:45 CET, 18 March: Spain approves up to €30 million for coronavirus research
A total of €30 million has been allocated by the Spanish government to research projects on coronavirus, with €24 million going to the Carlos III Health Institute (ISCIII). The institute will develop an urgent aid programme for projects that aim to generate knowledge about the infection. The National Center for Biotechnology at the Spanish National Research Council will get €4.5 million to study the new coronavirus and work on the development of vaccines.
18:05 CET, 17 March: Participant in Moderna's clinical trial receives first COVID-19 vaccine dose
US vaccine company Moderna has announced the first participant has been dosed in NIH-led Phase 1 Study using their COVID19 vaccine candidate. 
This Phase 1 study will provide important data on the safety and immunogenicity of mRNA-1273. Immunogenicity means the ability of the vaccine to induce an immune response in participants. The open-label trial is expected to enroll 45 healthy adult volunteers ages 18 to 55 years over approximately six weeks.
17:55 CET, 17 March: Commission president hopes EU funded vaccine to be ready 'before autumn'
The European Commission has offered of up to €80 million in financial support to the German biotech CureVac AG. "I hope that with this support we can have a vaccine on the market perhaps before autumn," said EU commission president Ursula von der Leyen. "This could save lives in Europe and in the rest of the world," she said. 
15:55 CET, 17 March: EIT staff banned from business travel
Most staff at the European Institute of Innovation and Technology (EIT) is now working remotely until further notice. "We are working hard to ensure our organisation remains fully operational and delivers full business continuity during this exceptional period," the EIT said in a statement.
EIT staff are barred from business travel, events or meetings, while visits to the EIT Headquarters in Budapest and the EIT Liaison Office are postponed or cancelled.
"We aim to not disturb the EIT's core activities though certain non-critical activities may need to be re-prioritised," the statement said.
15:50 CET, 17 March: 

Oxford team develops 

coronavirus mobile app for instant contact tracing
A team of medical research and bioethics at the Oxford University has provided European governments, including the UK, with evidence to support the feasibility of developing a contact tracing mobile app that is instant, could be widely deployed, and should be implemented with appropriate ethical considerations. The team recommends that the mobile application should form part of an integrated coronavirus control strategy that identifies infected people and their recent person-to-person contacts using digital technology.
15:45 CET, 17 March: Commission extends Erasmus+ deadlines
The European Commission has announced it will extend deadlines for Erasmus+ strategic partnerships and for the Erasmus charter for higher education. 
The commission recommends authorities in member states to invoke force majeure clauses that would enable them to postpone planned activities in the EU's exchange programme Erasmus+ and to increase costs incurred by the outbreak. Many participants are unable to travel to other countries, while others are unable to return home from host institutions abroad.
15:40 CET, 17 March: Scottish company announces new programme for COVID-19 treatment
Pneumagen Ltd, focused on treating infectious disease and oncology by targeting the human glycome, today announced it has initiated a new programme to prevent and treat coronavirus COVID-19 infections using its first-in-class Carbohydrate Binding Modules (mCBMs), generated using its proprietary GlycoTarge™ platform.
15:20 CET, 17 March: Public Health England orders Novacyt tests worth £1.0 million
Following the completion of Public Health England's (PHE) formal evaluation of Primerdesign COVID-19 test, as announced on 12 March 2020, the government agency has started ordering the test. Orders are initially for eight hospitals to provide stocks in those locations for four weeks of planned testing. The total value of the initial purchase is approximately £1.0 million (€1.1 million), which is the single largest order the developing company Novacyt has received to date for its COVID-19 test.
15:00 CET, 17 March: Belgian lab achieves important milestone in the development of a COVID-19 drug
Earlier this year, the lab of Xavier Saelens (VIB-UGent) announced the discovery of a unique antibody that is capable of binding the virus that causes COVID-19 (SARS-CoV-2). The antibody was developed in collaboration with two research groups in the US.
The team has now established that the antibody can neutralize a lab variant of the virus, an important step forward in the development of a potential antiviral drug against the new coronavirus.
14:31 CET, 17 March: Novartis joins R&D efforts with Bill & Melinda Gates Foundation, Wellcome, and Mastercard
Novartis is to join collaborative R&D efforts with the Bill & Melinda Gates Foundation, Wellcome, and Mastercard -supported COVID-19 Therapeutics Accelerator and a partnership with the Innovative Medicines Initiative (IMI).
"Recognizing the power of working together as an industry, we are also bringing the talent and capabilities of our industry-leading R&D organization to two leading and important collaborative R&D initiatives," said CEO Vas Narasimhan. 
14:26 CET, 17 March: Finnish universities start moving courses online
The University of Eastern Finland will close its campuses and moves all teaching online, in accordance with the instructions issued by the Finnish Government on 16 March. All facilities of the University of Eastern Finland are closed as of today.
14:25 CET, 17 March: South Africa announces coronavirus research funding 
South Africa's Department of Science and Innovation (DSI) has redirected R4 million (€219,000) from some of its projects to research on COVID-19. The Department is supporting local research that will focus on surveillance, therapeutics and understanding the local epidemiology and natural history of the virus, which has infected in South Africa 62 people so far.
10:30 CET, 17 March: Imperial research prompts u-turn in UK public health strategy
Policy recommendations by researchers at Imperial College London has prompted the UK government to rethink its strategy against the COVID-19 outbreak. On Monday evening, prime minister Boris Johnson called on UK citizens to avoid non-essential contact and to avoid public spaces. "Now is the time for everyone to stop non-essential contact with others and to stop all unnecessary travel," Johnson said. 
The Imperial report used epidemiological modelling to predict outcomes of different combinations of containment strategies. The results show the UK should supplement its self-isolation measures by school and university closures.
09:35 CET, 17 March: Gabriel extends Horizon 2020 deadlines
EU commissioner for research and innovation Mariya Gabriel announced a deadline extension for proposals. All deadlines between 17 March and 15 April are postponed by one week.  due today. More information will be soon available on the EU's funding and tenders portal.
09:00 CET, 17 March: EIB to make extra funding available for cure and vaccine development
The European Investment Bank (EIB) will use its InnovFin Infectious Disease Finance Facility, to finance research on halting the spread of COVID-19, but also on cures and vaccine development. The funding is in addition to €40 billion in emergency funding to support the economy through the crisis. The EIB's current pipeline of projects in the health sector amounts to around €5 billion. 
EIB president Werner Hoyer said: "We will build on what we already do for the health sector. We are already in contact with companies and organisations seeking to fund the search for Covid-19 vaccines and medication. We are all living through trying times, and the EIB Group will work without pause to ensure the EU bank contributes to the rapid resolution of this terrible crisis."
18:44 CET, 16 March: 

EU promises more funding to CureVac for coronavirus vaccine development
The president of the European Commission Ursula von der Leyen and research commissioner Mariya Gabriel have promised German vaccine developer CureVac more EU funding, after media reports unveiled attempts by US president Donald Trump to secure exclusive distribution of CureVac's vaccine against COVID-19 which is still under development. "[It is] crucial to find [as soon as possible] the vaccine that will help the whole world," Von der Leyen said in a tweet.
16:35 CET, 16 March: University of Pisa waives interest fees for delayed tuition payments
"This epidemic is causing enormous difficulties for many families and it was imperative to do something," said rector Paolo Mancarella. "I had made this promise to the students in an email a few days ago and promises must be kept."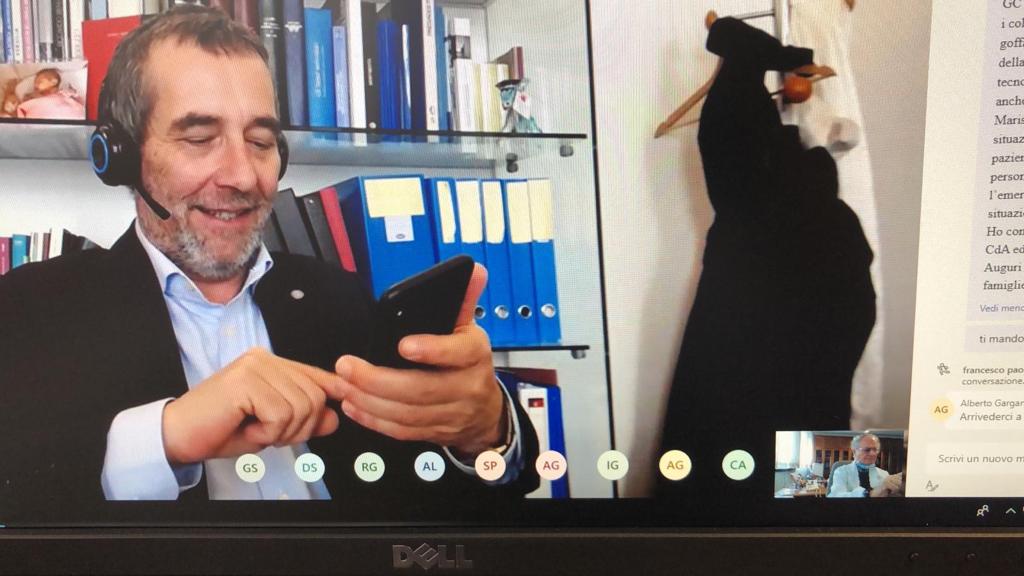 16:10 CET, 16 March: Academy of Finland vows to stick to research deadlines
Research funders everywhere are changing their plans as the COVID-19 emergency grows, but Academy of Finland aims to keep all its competitions running on track.
"The coronavirus situation will not cause any changes to our decision schedules or call deadlines," the Helsinki-based funder says on its website.
However, all Academy events and meetings for this Spring, which aren't cancelled or postponed, will move online.
16:02 CET, 16 March: China's Fosun Pharma to invest €44 million in German company with promising coronavirus vaccine candidate
The investment is part of a €120 million deal between Fosun Pharma and BioNTech to jointly conduct clinical trials in China. The vaccine will be commercialised in China by Fosun, while BioNTech will retain full rights to develop and commercialise the vaccine in the rest of the world.
15:43 CET, 16 March:

Irish research agencies promise flexibility in face of COVID-19
Ireland's main research funding bodies – the Health Research Board, the Irish Research Council and Science Foundation Ireland – have promised flexibility for applicants whose research projects are "unavoidably delayed" by the coronavirus outbreak. 
The funders say they will give "due consideration" to pushing back deadlines and restructuring project deliverables. 
Full statement here
14:45 CET, 16 March: ERC panels carry on reviewing proposals remotely
The European Research Council (ERC) said grant management is to carry on as usual, but it does not exclude the possibility of "certain technical and/or IT access constraints." 
At the same time, ERC evaluators are reviewing proposals remotely. "We are confident that this will allow us to finalise the ongoing Step 1 evaluations of Starting Grants by the end of this week," the ERC said in a statement. "For the moment, we do not anticipate any delays with upcoming evaluations or application deadlines."
12:12 CET, 16 March: UK universities to gradually move courses online
The University of Sussex has suspended its courses until 23 March when it expects to be able to move lectures on to e-learning systems. The University campus will remain open and essential services will still be provided.
Sussex joins a growing list of UK universities that have decided to move courses online. The London School of Economics took the measure on Thursday and University College London on Friday. Universities of Aberdeen, Portsmouth, Salford, Heriot-Watt, Swansea and others have followed suit. 
12:00 CET, 16 March: ENISA director shares top tips for teleworking in times of crisis
ENISA, the European Union Agency for Cybersecurity gives essential advice to secure devices from potential hackers taking advantage of the coronavirus crisis, inviting employers to define a clear procedure to follow in case of a security incident and to consider restricting access to sensitive systems. In its security note, ENISA also warns that "attackers are exploiting the situation, so look out for phishing emails and scams."
11:51 CET, 16 March: Charles Michel convenes EU leaders to talk boosting R&D efforts
European Council president has called for a video conference of EU leaders to discuss ways of "boosting research" against the fast-spreading virus. The meeting will take place on Tuesday with leaders e expected to brainstorm on concerted actions to contain the spread of the virus, provide sufficient medical equipment, and limit the economic fallout.
11:00 CET, 16 March: Estonia holds hackaton for moonshot ideas
Accelerate Estonia and Garage48 hosted an online hackathon, called Hack the crisis, to get ideas from IT and innovation professionals for solutions to the crisis situations, that can be tested in 48 hours and give Estonia the edge for the post-crisis phase. According to Estonian Minister of Foreign Trade and Information Technology Kaimar Karu, the 5 strongest ideas will receive a €5000 support to develop their idea during the emergency situation.
9:40 CET, 16 March: Main CureVac shareholder snubs Trump attempt to get exclusive access to its vaccine R&D
The main shareholder of CureVac, a German company with a promising COVID-19 vaccine in the pipeline, said the results of its research will not be available "only regionally", after media reports unveiled attempts by US president Donald Trump to secure exclusive distribution of CureVac's vaccine against COVID-19 which is still under development. Dietmar Hopp of dievini Hopp BioTech, a holding that owns 80 per cent of CureVac shares said "Hopefully, we will soon succeed in developing an effective vaccine against the coronavirus. This vaccine should be available not only regionally, but to people all over the world in solidarity to help and protect them."
8:56 CET, 16 March: Dutch researchers discover COVID-19 antibody
Researchers from Utrecht University, Erasmus University Medical Center and biotech company Harbor BioMed, have developed a human antibody that can inhibit the new coronavirus SARS-CoV-2. While promising, the discovery should not raise false expectations, said research leader Berend-Jan Bosch of Utrecht University. "It is a promising first step, but it is far too early to speculate about the potential efficacy in humans," the university said in a statement.
8:50 CET, 16 March: G7 leaders to discuss vaccine R&D coordination today
French president Emmanual Macron announced all G7 leaders agreed to organise an emergency video conference to coordinate research efforts on a vaccine and treatments. 
14:30 CET, 14 March: EIC Accelerator welcomes innovations to tackle outbreak from startups and SMEs with €164 million budget
The European Commission is calling for startups and SMEs with technologies and innovations that could help in treating, testing, monitoring or other aspects of the Coronavirus outbreak to apply urgently to the next round of funding from the European Innovation Council. The deadline for applications to the EIC Accelerator is 17:00 on Wednesday 18 March (Brussels local time). With a budget of €164 million, this call is "bottom up", meaning there are no predefined thematic priorities.
18:35 CET, 13 March: WHO announces COVID-19 response fund: money will go to vaccine development, amongst other causes 
The fund, the first-of-its-kind, enables private individuals, corporations and institutions anywhere in the world to come together to directly contribute to global response efforts, and has been created by the United Nations Foundation and the Swiss Philanthropy Foundation, together with WHO. 
"We are at a critical point in the global response to COVID-19 – we need everyone to get involved in this massive effort to keep the world safe," said Dr. Tedros Adhanom Ghebreyesus, WHO Director-General.
18:04 CET, 13 March: Norway adds €3.2 million to international vaccine R&D efforts
The government of Norway is to give an additional €3.2 million to the Coalition for Epidemic Preparedness Innovations (CEPI) for vaccine development, in bid to help ongoing R&D efforts to contain the pandemic,. Norway was one of the nine countries taking the initiative to create CEPI, and now has increased its total yearly contribution to €25 million.
17:10 CET, 13 March: European Medicines Agency to offer fee waiver for scientific advice 
The European Medicines Agency (EMA) will waive any fees for scientific advice given to developers of potential therapeutics and vaccines against COVID-19. 
With this fast-track scientific advice, the agency can give developers prompt guidance and direction on the best methods and study designs to generate robust information on how well a medicine or vaccine works and how safe it is.
Scientists should contact EMA at 2019-ncov@ema.europa.eu
13 March: Canada announces results of C$27 million rapid research funding call
The Canadian government has published the results for its first call on COVID-19. Out of 227 applications, 47 projects will receive a total of C$26.8 million.
Two thirds of the funding will be spent on projects working on diagnostics, vaccines, therapeutics, clinical management and transmission dynamics. The rest of the money will be spent on social and policy countermeasures, including research on the public health response, social dynamics, and coordination, governance and logistics.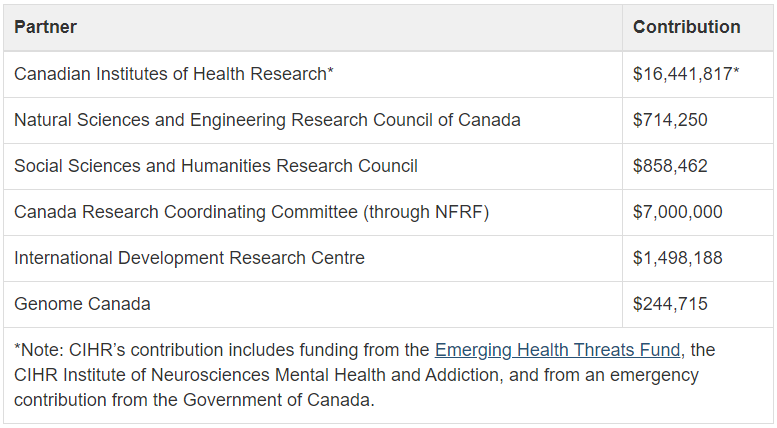 13 March: France picks 20 research projects in €8 million call
The Alliance for Health and Life Sciences (Aviesan) is accelerating research on the virus and launched 20 projects which are to be hosted by several research institutes in France, including CNRS and Institut Pasteur. Projects will focus on diagnostics, therapeutics, epidemiology, fundamental research and social sciences.
13 March: French president hopes effective treatments could be found in coming weeks and months
All universities in France will shut down on Monday, French president Emmanuel Macron said in a statement on Thursday evening. Macron reassured citizens that French scientists are working to come up quickly with diagnostics and treatments. "I hope that in the coming weeks and months, we will have the first treatments," he said.
13 March: The University of Eastern Finland bans staff and students from travelling abroad
In addition to a ban on all upcoming travel plans, the university urges all students and staff who are returning from abroad to work and study from home for 14 days before coming back on campus. Those who will choose to disregard the travel ban will not get paid for the 14-day stay-at-home period upon their return.
13 March: The Research Council of Norway launches €2.6 million emergency call on COVID-19
The funding agency is making available NOK 30 million (2.6€ million) for projects that focus on finding out best containment strategies and investigate efficient patient management and public health preparedness for the current and future outbreaks.