MEP calls for access to research data before EU makes vaccine bets with €2.3B advance purchase fund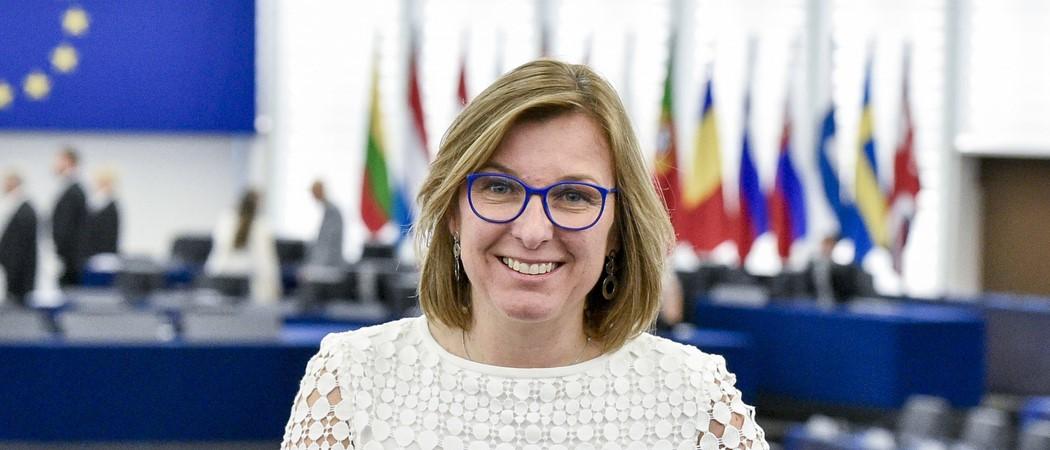 MEPs on the parliament's environment, public health and food safety committee on Monday pressed the European Commission to provide extra detail and assurances for its €2.3 billion emergency measure to speed the development of vaccines against COVID-19.
The commission is seeking to make advance purchase agreements for up to six COVID-19 vaccine candidates and wants to relax rules on the need to carry out environmental assessments in advance of clinical trials for vaccines that use genetically engineered viruses to deliver their immunogenic payload.
The goal of the EU vaccines strategy is to speed up development by making advance payments, allowing vaccines companies to ramp up manufacturing in advance of knowing if a product will be effective.
While the proposal enjoys broad backing from the two biggest party groups, the Greens argued the commission should only be given these new powers providing it can exercise strict oversight on vaccine developers and their research data.
"I was very shocked and found it quite scandalous that you don't mention the need for transparency in your plan," said Tilly Metz, a Luxembourgish Green MEP. She called for access to full clinical trial data before any COVID-19 vaccine receives EU funding.
Metz said the commission needs to "draw lessons" from the vast sums spent on Tamiflu, an antiviral stockpiled by governments in 2009 to prepare for a possible pandemic of bird flu.
"Member states spent billions on a product with effects similar to paracetamol," Metz said, referring to the findings of a Cochrane review published in 2014. The MEP also voiced fears that haste could jeopardise safety, resulting in a vaccine that harms patients.
For some other MEPs, the new leeway proposed for vaccines containing GMOs is a sensitive area. Italy's Luisa Regimenti, MEP with the Identity and Democracy Group, called the exemption from the usual government authorisation process for such products "rather dangerous".
EU health commissioner Stella Kyriakides, who was briefing MEPs, said the approach of backing multiple horses was justified by the scale of the crisis.
"I need to be honest: we're dealing with a difficult situation," she said. "Many vaccine candidates may fail; we can't predict which one will be successful. But the risk is out-weighed many times over by benefits and safety won't be compromised."
MEPs of the centre left and right groups broadly backed the EU push, citing the need for speed following manoeuvres from the US.
"We owe it to Europe and poorer countries [to secure supplies]," said Peter Liese, a German MEP with the European Peoples' Party.
"We don't want Europeans to find ourselves in the 'B' group," said Jytte Guteland, Swedish MEP with the Socialists and Democrats grouping.
Competition with US
Some MEPs sought assurances that a separate group formed to negotiate with manufacturers, the Inclusive Vaccine Alliance of Germany, France, Italy and the Netherlands, would not compete with the commission for vaccines. The group has already struck a deal with pharma company AstraZeneca for the supply of at least 400 million doses of its vaccine, originally designed at Oxford University, at a cost of €2 per dose.
"What happens if the Alliance fails to inform you of negotiations with vaccine developers and vice versa?" Alexandr Vondra, Czech MEP with the European Conservatives and Reformists Group, asked.
In response, Kyriakides told MEPs that, "no parallel trading will take place, in order to ensure we have much stronger negotiation power" with vaccine developers. The Alliance and the EU initiative are expected to merge.
Brussels is playing catch-up with the US in the race to secure future vaccines.
The Biomedical Advanced Research and Development Authority (BARDA), a US federal agency, has already pledged more than $2.2 billion in deals with five vaccine manufacturers for the coronavirus.
Up to 100 companies, groups and universities around the world are working on vaccines.
But many of the most experienced vaccine makers and experts are in the US, said Antoni Comín i Oliveres, an independent MEP.
"The US is much better prepared upstream than us to take on economies of scale for vaccine production," he said.
BARDA is running 'Operation Warp Speed', set up by president Donald Trump to incentivise manufacturers, with the aim of getting 300 million doses of COVID-19 vaccines to Americans by January (though there is no guarantee a vaccine will be ready by then).
Some MEPs suggested Europe needed its own BARDA. "We could be looking at it in due course," Kyriakides replied.
Irish MEP Mairead McGuinness said her fears over COVID-19 sharpened over the weekend, after she watched the 2011 film Contagion, which predicted a scenario uncannily like the current spread of the virus.
Kyriakides said watching the film "takes a lot of courage" right now. "After five months of working on the virus in Brussels, I'm not sure I'd have been able to sit and watch it," she said.