Proposals made to EIC last month had a value of over €10B – more than its provisional budget for 2021 - 2027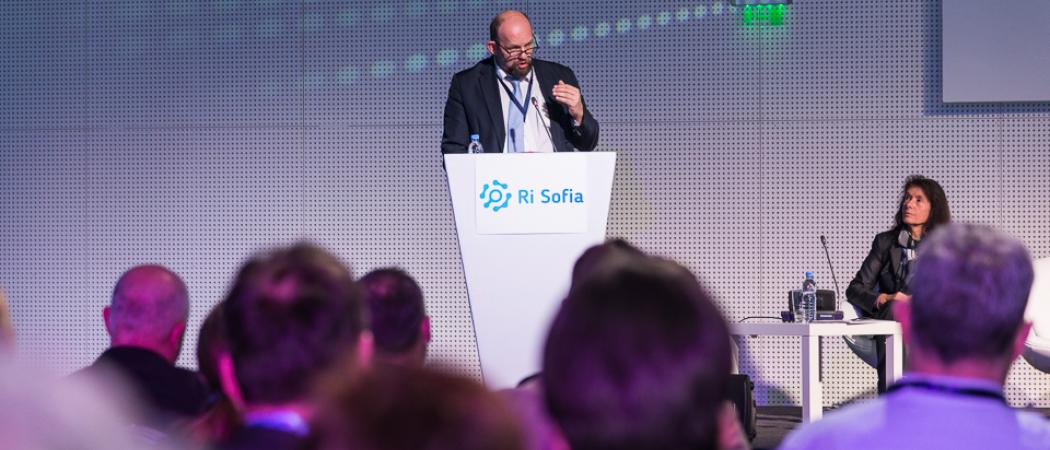 The European Innovation Council (EIC) is to get a €150 million extra cash injection after being overwhelmed with applications in the last month. More than 1,000 start-ups and small and medium-sized companies submitted ideas for tackling COVID-19, while across all fields there was double the usual number of applications for EIC calls, with about 4,000 companies looking for funding.
"We are seeing a lot of appetite and demand," said Jean-David Malo, director of the European Commission task force planning the programme. Procedures are in place to speed up the evaluation of projects related to COVID-19. "It's part of our DNA to be agile," he said.
The EIC pilot programme will become a fully-fledged funding body from 2021, with a brief to inject hundreds of millions of euros into promising tech companies, to try and breed made-in-Europe 'unicorn' companies valued at €1 billion-plus.
While part of the money will be in the form of traditional grants, EIC is also able to make direct equity investments.
EIC is responding to COVID-19 with targeted grants, pitching contests and a mass hackathon. On Thursday it selected over 20 companies to pitch products and services that are needed by health systems in the face of the COVID-19 pandemic. Over 50 health procurement bodies, from 15 EU states, the UK and Columbia, beamed into a special web-pitching event to hear what the EIC has on offer.
This followed on from last weekend, when EIC ran the 'EU vs Virus' hackathon contest, drawing in over 20,000 aspiring entrepreneurs all over the world. On Thursday, the EU announced over 100 winning ideas from the contest, including a sewer surveillance system for tracking the spread of the virus through wastewater and a project to help customers maintain a safe distance from each other in shops.
€10B as 'an absolute minimum'
The EIC's advisory board, which includes Ireland's chief science adviser Mark Ferguson and VC veteran Hermann Hauser, issued a statement on Monday reminding EU governments of the need to support the EIC in the next seven-year EU budget.
The board says the EIC should get "at least €10 billion" from the Horizon Europe research programme, in order to attract a further €30-50 billion from private investors. The amount would make the commission one of the biggest investors in high-growth companies in Europe.
The total amount requested by companies from the EIC last month exceeded the €10 billion amount earmarked for the funding body for the next seven years, Malo said. "So in reality, €10 billion is an absolute minimum we should aim for."
As yet, Malo cannot say how exactly research will fare in next week's revamped long-term EU budget, to be presented by commission president Ursula von der Leyen on May 6. A crisis-inspired budget re-draft proposes to borrow hundreds of billions of euros, strengthen liquidity guarantees and reallocate funds as part of a COVID-19 recovery plan.
"One thing is for sure, it's certainly not the moment to decrease support for research and innovation," Malo said. "It would be very surprising to see a diminishing of the budget."
The early signals suggest the commission will not seek to divert money from its research programme into the recovery fund. Rather, the Horizon Europe programme will be "reinforced", according to a leaked document, which sets out a short summary of the budget plans.
According to the EU's original seven-year budget proposal, published in 2018, Horizon Europe was earmarked to receive €94.1 billion between 2021 and 2027, a rise from €77 billion in the Horizon 2020 seven-year programme ending December 2020. The European Parliament is calling for the new research budget to rise to €120 billion, whereas the latest EU budget negotiations this winter placed the total at under €87 billion.
Tech support in a recession
With pandemic relief and recovery now set to dominate the agenda in the coming years, tech companies already fear a dramatic funding squeeze, leaving them heavily reliant on EIC in the coming years.
A report last week by Dealroom, which gathers start-up information, estimates that a third of European tech companies are "vulnerable" to COVID-19 fallout. Roughly 6,000 businesses will struggle to survive, including those in the lending, property tech and fashion tech sectors.
The EIC will continue to support all kinds of projects. "It's very important to harvest any innovation that pops up in any domain," said Malo.
The programme has two main parts. The EIC Pathfinder, which provides grants to high-risk projects with early-stage technology, and the EIC Accelerator supporting small companies with "disruptive innovations", speeding up their growth through a mixture of equity, loans, and up to €3 billion in conventional grants.
Facing a shortage of cash to fund all the promising applications it is receiving, the EIC's next-best option is to issue seals of excellence, a recognition of quality that applicants can present to other funding bodies. For its most recent call, EIC issued 709 seals: 82 for COVID-related projects that received a high score but didn't get invited for an interview, and 627 seals for non-COVID projects.
"We are coming into recession – but it's too early to say how existing liquidity will be re-orientated. Our position is clear, the recovery will be green," said Malo. EIC is currently running a competition for green technology proposals until May 19, an overlap with the commission's green deal policy, which aims to make Europe the first climate neutral continent by 2050.
Malo said the early response by central banks to commit huge cash into the economy was encouraging. "No one would have thought the [US] Federal Reserve or the European Central Bank would respond on this level," he said.
Treasuries in Germany, France and the UK have also unveiled support packages for high-growth start-ups.
The conversation around government support for the private sector has shifted dramatically since the crisis hit. "I remember when we launched the EIC, everybody was very suspicious of the idea to invest in companies. Now what do we see is that start-ups and SMEs are not afraid of this at all. The crisis shows us that the idea of the public [sector] investing in companies is not taboo anymore," said Malo.
COVID-19 tech in demand
The health procurers at the pitching event expressed a need for better personal protection equipment, quicker tests, new telehealth devices, and more efficient ways of managing their supply chain.
"We are struggling to get necessary PPE [personal protective equipment] and we are buying everything we can get our hands on," said Johan Van Eldere, a clinical biologist at the University Hospital Leuven in Belgium.
A representative from the University Hospital Halle in Germany shared concerns about the supply chain. "On the demand side, there is no general database for all hospitals. We don't have a national health service. Every hospital is working on its own when it comes to databases," he said. "We need something that makes it easy to take [an] Excel [spreadsheet] and to share it."
A number of EIC-backed ideas looked to meet these requirements. Among them was EyeControl, a wearable device that uses eye tracking tech to enable communication between medical staff and ventilated patients, including those diagnosed with COVID-19.
The technology allows patients to have full, remote, two-way conversations by simply moving their eyes. "We can see other vital signs, too. We can see if the patient is anxious, then we can play music or [familiar] voices," said Or Retzkin, CEO of EyeFree Assisting Communication, the UK company behind the system.
Using the tool, the patient's needs can be met while keeping medical staff safe; it can also be used instead of physical visits to the ICU, and offers the chance for families to say goodbye to relatives who are dying.
On a similar theme, Germany's CSD Labs, pitched its tele-auscultation technology, which can be used to livestream heart and lung sounds, enabling remote examination of cardiac and pulmonary health. Andreas Schriefl, the CEO, said this technology has not advanced in the last 200 years. He hopes his tool, called eMurmur ID, can revolutionise the field.
The technology records heart and lung sounds digitally, which allows live feedback and consultation from a distance.
Another company pitching its idea was Spain's Amadix, which has a risk-prediction algorithm for use in early cancer detection that could be repurposed to diagnose coronavirus.
"We propose the development of [this] algorithm to identify patients with poor prognosis at an earlier stage," said Beatriz Maroto, Amadix chief operating officer. "To do this, different types of data will be extracted from clinical records, and then AI, machine learning and natural language processing will be used to analyse large cohorts of patients. "We estimate six to nine months to have a prototype of the algorithm," Maroto said.  
After the event, participants had the chance to schedule one-on-one meetings to talk about potential procurement opportunities. But this is not their last chance to strike a deal – the EIC will organise another pitching session before June.