EU president Charles Michel says there is 'strong common will' between G7 countries to deliver coronavirus vaccine, following reports of big-money overture by president Trump to CureVac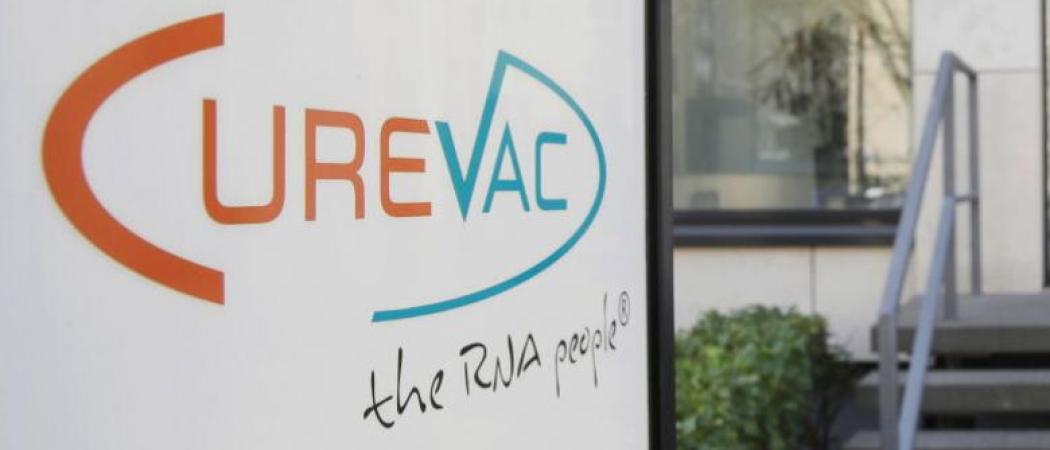 The European Commission has offered of up to €80 million in financial support to the German biotech CureVac AG after it was reported US President Donald Trump was attempting to secure exclusive access to a COVID-19 vaccine it is developing.
In a call to CureVac on Monday evening, European Commission president Ursula von der Leyen, EU Research Commissioner Mariya Gabriel and European Investment Bank vice-president of innovation Ambroise Fayolle, pledged financial support "to scale up development and production of a vaccine against the coronavirus in Europe."
"In this public health crisis it is of utmost importance that we support our leading researchers and tech companies," von der Leyen said after the call. "We are determined to provide CureVac with the financing it needs to quickly scale up development and production of a vaccine against the coronavirus. I am proud that we have leading companies like CureVac in the EU. Their home is here. But their vaccines will benefit everyone, in Europe and beyond."
CureVac strenuously denied the reports of the U.S. administration's intervention, but they prompted a furious reaction in Europe, with politicians insisting no country should have a monopoly on any vaccine against COVID-19.
US officials also strongly denied the reports of an offer to CureVac. "Not true," tweeted Richard Grenell, acting director of National Intelligence and the US Ambassador to Germany, referring to the report, which first appeared in Die Welt am Sonntag.
In a statement on Sunday CureVac said, "The company rejects current rumours of an acquisition". It followed this up on Monday, just before the call from von der Leyen, "To make it clear again on coronavirus: Curevac has not received [an offer] from the U.S. government or related entities."
Curevac's headquarters and the site of its vaccines manufacturing facility is Tübingen. The company has had a US office in Boston since 2015 and before that began collaborating with the US Defense Advanced Research Projects Agency to apply its messenger RNA technology to vaccines against infectious diseases in 2011.
The company's then CEO Dan Menichello was one of several pharma company heads to be invited to the White House earlier this month to meet members of the US coronavirus task force. A week later, on 11 March, Curevac announced Menichello was leaving and would be replaced by the company's co-founder and former CEO, Ingmar Hoerr.
Hoerr advised on the creation of the European Innovation Council and now sits on its supervisory board.  
While CureVac weathered a political storm over the alleged offer to move research across the Atlantic, fellow German messenger RNA specialist, BioNTech, announced a $135 million partnership with Shanghai-based Fosun Pharmaceutical Group to co-develop its COVID-19 vaccine candidate in China. BioNTech followed this up on Tuesday by saying it will also work to co-develop the product with Pfizer, the US pharma company, in a separate deal that excludes commercialisation rights in China. BioNTech says the vaccine will be in phase I clinical trials by late April.
Strong political will
Curevac's main investor Dietmar Hopp, who has backed the privately-held company since 2005, said he wants CureVac to develop a coronavirus vaccine to, "help people not just regionally but in solidarity across the world. I would be glad if this could be achieved through my long-term investments out of Germany." Hopp owns 80 per cent of CureVac, which has raised more than $400 million in private equity since its formation in 2000.
Brussels officials presented themselves as peacemakers, with European Council President Charles Michel saying there is "strong political will" from the US and EU to work together on delivering a vaccine.
Asked if he raised the CureVac issue with Trump during the extraordinary meeting of the G7 heads of government on Monday, hosted by president Trump, Michel said, "We expressed very strong political will to work together to develop therapies and vaccines. We felt very strong common political will to make progress together."
Michel's comments followed a proposal to shut EU borders to all non-essential travel – with a special exemption for researchers – for an initial 30-days, with the continent struggling to gain control over the COVID-19 emergency.
CureVac was spun-out from the University of Tübingen to apply mRNA technology to the development of cancer vaccines. It struck the deal with DARPA to apply the technology to vaccines against infectious diseases in November 2011.
Last month the company was awarded an $8.3 million grant by the Coalition for Preparedness Innovation for initial trials of its COVID-19 vaccine candidate and said it expects to start clinical tests by June. This vaccine candidate is one of several being supported by CEPI. Others are being advanced by the US companies Inovio Pharmaceuticals and Moderna, and by Oxford University, Imperial College London, and Queensland University in Australia.
CureVac has received EU research backing before, winning the first ever EU "innovation inducement prize" of €2 million to develop vaccines that are stable at ambient temperatures. A year later, the Bill and Melinda Gates Foundation said it would invest €46 million in CureVac to accelerate the development of the technology in infectious diseases vaccines.