Europe needs to be better prepared for future pandemics, according to letter from six member states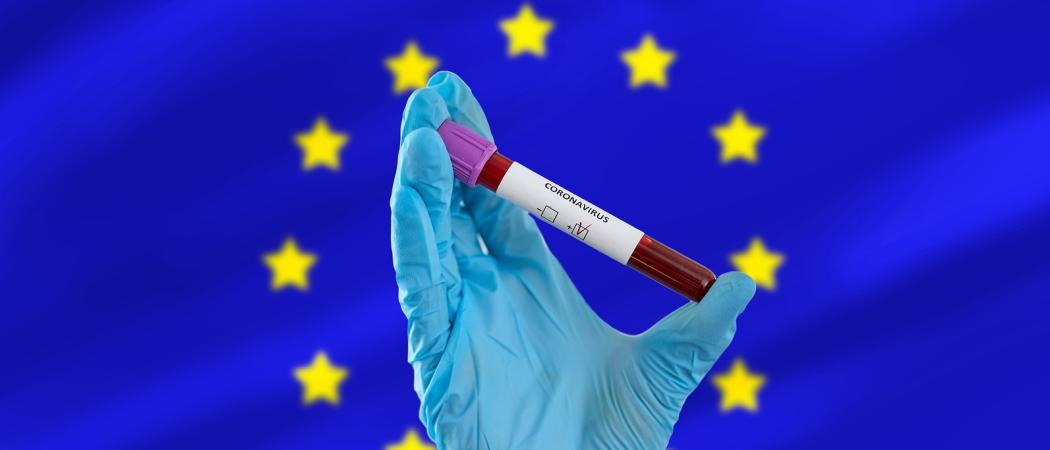 Six governments have urged Brussels to take on a bigger role and more financial risk in vaccine planning and production, including new powers to make advance purchase commitments for promising candidates.
"The present situation has raised questions about Europe's preparedness for pandemics," the letter delivered to the EU from leaders in Belgium, Denmark, France, Germany, Poland and Spain says.
The leaders call on the EU to increase vaccine production capacity by sharing more of the cost of vaccine development with pharmaceutical companies.
"Decreasing liability of producing vaccines through guaranteed public purchase could make such efforts more attractive to engage in and EU-level contracts in order to scale up the production of developed vaccines could be explored," the letter says.
Fast track procedures for the most promising experimental COVID-19 candidates will also be among proposals for a new EU vaccines strategy to be published by the European Commission next week.
The strategy is expected to include a fund to make advance purchases of promising vaccines against COVID-19, with priority to the people most in need, like health workers and the elderly.
The push comes as EU leaders fear the continent may lose out on early access to a vaccine against the virus that has killed over 180,000 people in Europe. 
This fear has seen France, Germany, Italy and the Netherlands join together in an 'Inclusive Vaccine Alliance' to ensure vaccines are manufacturerd "on European soil" and to jointly negotiate with COVID-19 vaccine developers and manufacturers.
European governments have been spurred into action by moves in the US to secure vaccines under development, which includes a $1 billion investment in AstraZeneca's experimental COVID-19 vaccine.
Adding to the pressure on EU leaders were the comments made by Sanofi CEO Paul Hudson, who last month suggested the US would get first preference to the French pharma company's vaccines after the country provided funding for its development. Officials in Europe fear US president Donald Trump could be especially aggressive in seeking first right of access for the US.
The new EU vaccine mandate would bring Brussels closer in line with the US Biomedical Advanced Research and Development Authority, which is funding different COVID-19 vaccine programmes, even before they have been shown to be effective.
In a potent sign of the extent of the shift in attitudes, the European Investment Bank this morning announced a €100 million debt financing agreement with German vaccines developer BioNTech to support the development of BNT162, the company's COVID-19 vaccine programme. The deal will also allow the company to expand its manufacturing capacity, in order to accelerated production of its vaccine, should it be approved.
In fact, the sense of urgency around vaccines sovereignty has been visible since March, when commission president Ursula von der Leyen moved rapidly to secure €80 million in loan guarantees for Germany's CureVac, after it was reported that Trump was attempting to secure exclusive access to the vaccine it is developing. US officials strongly denied the reports of an offer to CureVac, as did the company.
The letter from EU governments also calls for a "coherent, transparent, and coordinated approach towards the selection of vaccine candidates, support mechanisms, possibly including financial support via EU funds".
EU funds should also, "to a greater extent finance large-scale clinical trials", the letter states.
Strong investments in fundamental research and "alignment of research and innovation efforts and better linking of these to European manufacturing of products and medicines" are essential in order to be better prepared for the next pandemic, the leaders write.
The letter also call for a bigger EU role in ensuring a supply of personal protective equipment, medical devices and critical medicines.