EIT Health is matching hospitals and clinics with advice, computer resources, data tools and equipment. But much of its research is on ice, as all available hands go to fighting the pandemic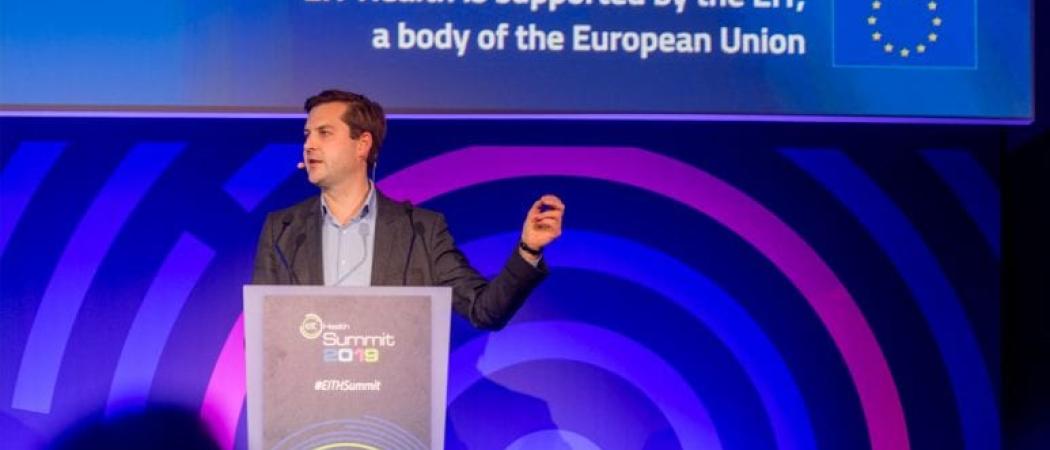 The European Institute of Innovation and Technology's health research hub, EIT Health, has refocussed its services to help frontline workers and researchers fight the spread of the coronavirus.
"We're focused now on anything that could provide some help and relief," Jan-Philipp Beck CEO told Science|Business. "We're offering to connect researchers with computing power and data analysts. We have a whole world of diagnostics in our network, along with [medtech] suppliers who want to help out."
A fair chunk of the research carried out by EIT health, an EU-funded body that organises consortia of universities and companies for R&D projects and training of young entrepreneurs, is on hold.
Some projects "are severely impacted", with available hands going towards fighting the pandemic, says Beck, who is lockdown in his home in Berlin.
"With good reason, all the work of hospitals and clinics is now about combating COVID-19. And then there's the shutdown of so many institutions – it means a lot simply has to stop; you don't just move your lab home," he said.
"On the operational side, we have called off everything until the end of April, at least." Beck says he is open to extending deadlines for disrupted projects.
The research hub has set up an 'offer and ask' notice board on its website, matching needs with companies and researchers who may have answers. There have been over 100 submissions in the last week.
The service aims to introduce diagnostic device makers with hospitals, and point ventilator makers and bio-decontamination producers to where they're needed.
Among the offers listed on the website, the Sant Pau Biomedical Research Institute in Barcelona says it can help with genomic and big data analysis.
Contract research organisation Profil is pitching the use of its facilities to vaccine makers while Bingli, a Belgian-Dutch telemedicine company, has created an online survey to help people with suspected COVID-19 symptoms work out if they need to contact a doctor.
Future funding
Beck said EIT Health's autumn funding round is likely to include a call for projects aimed at helping manage the aftermath of the outbreak.
"How can we become better prepared for future pandemics? We're not fully in the business of vaccine or drug development at EIT Health, but are there ways we can help make hospitals more [flexible]? Can we make data tools that are better at predicting the spread of diseases?" he said.
Beck is also thinking about ways to minimise the painful coronavirus-induced economic shock unfolding in Europe.
"We see investment collapsing already," he said. "We are looking into how we can mobilise quick short-term support to maintain key projects. Otherwise, there's the risk we lose an entire generation of small companies."
The European Commission has announced €164 million for start-ups and SMEs with innovative solutions to tackle the outbreak – "a very good sign", said Beck, which he hopes governments can match.
"The natural focus for countries will be on saving traditional industry and small businesses that are losing customers." But politicians must also consider the needs of start-ups, Beck said.
"I don't know to what extent government [recovery] schemes can address the needs of early-stage companies," he said. "A small loan for a traditional business and a million-euro equity loan for a start-up are very different things,."
"On top of everything else we need to be focusing on, we have to figure out how to get the really promising companies through this dark period," Beck said.