With the EU's revised budget proposal due on Wednesday, new European Defence Agency head Jiří Šedivý says the best response to shrinking national budgets for defence research is to engage in more cost-effective collaborations at EU level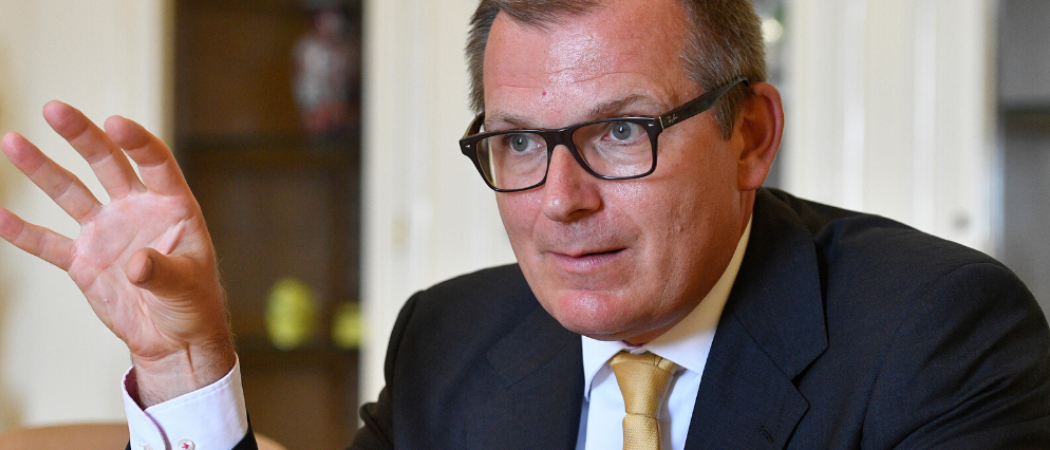 The costly effort by governments to mitigate the coronavirus pandemic will leave less money for defence in the coming years, and require greater cooperation than before among member states, says the European Defence Agency's (EDA) new chief executive.
Jiří Šedivý, who took up his post at the start of this month, says, "Chances are high that COVID-19 will lead to cuts in national defence spending. The best response to shrinking national budgets for defence research is to join forces and resources and to engage in more cost-effective collaborations at EU level."
In a step to reduce a longstanding reliance on US military technology, EU countries have committed to more Brussels-led defence projects. Total defence spending in Europe has been under pressure for years, and is yet to return to pre-financial crisis levels, at €223.4 billion in 2018, compared to €225 billion in 2007, according to an EDA report published in December 2019.
The agency, which helps governments develop military capabilities, started a new programme, Preparatory Action on Defence Research, for collaborative projects in 2017. The remaining sums to be distributed from this €90 million initiative, which winds up at the end of the year, "[are] safe", Šedivý said.
The EU had plans to follow this up with a €13 billion European Defence Fund from 2021, requiring member states to work together on designing and building tanks, ships and other new technologies.
This fund, announced with great fanfare two years ago, could be a big casualty of the crisis, with concerns that it will see a deep cut to around €6 billion.
With the European Commission due to present its revised seven-year budget proposal on Wednesday,  Šedivý is calling for, "more cooperation, more pooling and sharing of knowledge, resources and capabilities."
EDA is not directly involved in the 2021-2027 budget talks, Šedivý noted. "However, I hope for adequate funding for this important collaborative tool."
Šedivý is not alone in voicing fears over defence cuts. EU foreign policy chief, Joseph Borrell, warned earlier this month that the pandemic is, "Very likely to deteriorate the security environment in the years ahead."
Even though EU defence programmes could yet see increases in Wednesday's budget, officials are concerned that the economic strains around recovery will hamper big defence initiatives. The field is barely discussed these days in Brussels. Protecting jobs is the main priority, with the EU emphasising investment in digital technologies and a European Green Deal to manage the climate crisis.
Last month, scientific advisers of the Armament Industry European Research Group urged lawmakers in Brussels to stick with plans to beef up defence research.
"COVID-19 will not stop or mitigate the ongoing worsening of the international security environment threatening European security and interests. On the contrary, it is likely to make the world more unstable and more insecure," they wrote.
EU governments have committed to spending 2 per cent of their collective defence budget on research, but in fact have never allocated more than 1.3 per cent.
Only three EU countries, France, Germany and Italy – and the UK - spend more than 1 per cent of their defence budgets on research. These four countries account for a full 85 per cent of total defence research investment in Europe.
'Nobody well prepared'
Šedivý argues that Europe's preparations for COVID-19 were not any worse than in other parts of the world.
"I don't think it would be appropriate and fair to single out Europe here. Nobody, globally, was well prepared to deal with a pandemic of this size," he said. Countries will need to do "considerably more in order to be better prepared and equipped to deal with these kinds of threats in the future".
The agency, which also defines big future technology priorities, has identified research around non-filtering air purifying technologies, air and maritime biocontainment and bio-decontamination techniques, he said.
Šedivý also warns that the crisis has "indirectly brought to light the enormous disruptive potential of biological substances."