The European Commission's R&D toolbox in the COVID-19 outbreak includes extended deadlines in Horizon 2020, additional funding opportunities for viral research - and less red tape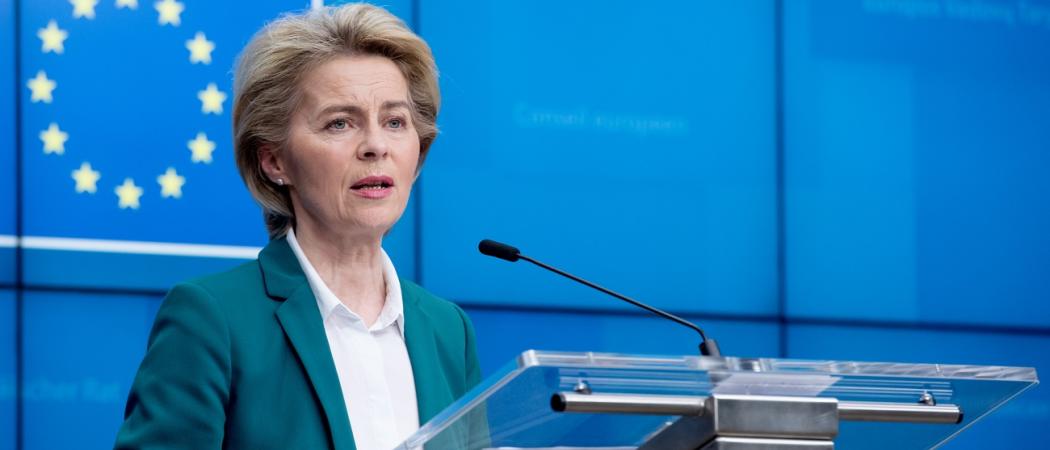 The European Commission is ramping up efforts to adapt to the COVID-19 crisis and the scramble for additional funding for research and development of treatments and vaccines.
EU researchers are increasingly feeling the pressure posed by travel restrictions and a slowdown in non-essential laboratory work, as the pandemic spreads across Europe and around the world.
To help out scientists in this dire situation, the commission announced an extension to the deadline for Horizon 2020 grant applications. EU commissioner for research and innovation Mariya Gabriel said all deadlines between 17 March and 15 April are postponed by one week.  
This exemption does not apply to proposals for the projects funded through Innovative Medicines Initiative (IMI) and the European Innovation Council (EIC) pilot calls.  
The EU recommends authorities in member states invoke force majeure clauses that would enable them to postpone planned activities in the EU's exchange programme Erasmus+ and to increase costs incurred by the outbreak. Many participants are unable to travel to other countries, while others are unable to return home from host institutions abroad.
A majority of staff at the European Institute of Innovation and Technology (EIT) is now working remotely until further notice. "We are working hard to ensure our organisation remains fully operational and delivers full business continuity during this exceptional period," the EIT said in a statement. The EIT is trying to carry on its core work, but "non-critical activities may need to be re-prioritised," the statement said.
Apart from relaxing deadlines, EU institutions are adding to the growing number of funding opportunities for research and development of COVID-19 vaccines and cures.
The European Investment Bank (EIB) will use its InnovFin Infectious Disease Finance Facility, to finance research on halting the spread of COVID-19, and on treatments and vaccine development. The funding is in addition to €40 billion in emergency funding to support the economy through the crisis. 
"We are already in contact with companies and organisations seeking to fund the search for Covid-19 vaccines and medication," EIB president Werner Hoyer said. The EIB's current pipeline of projects in the health sector amounts to around €5 billion. 
"We are all living through trying times, and the EIB Group will work without pause to ensure the EU bank contributes to the rapid resolution of this terrible crisis," said Hoyer.
As early as January, the commission announced a "pop-up" funding opportunity with a budget of €10 million for research projects working on prevention, drugs and vaccines. It has since supplemented the fund by another €37.5 million.
On Monday, the commission announced €80 million of financial support for German biotech CureVac, to support the development of a vaccine against the virus.
Earlier this month, the commission put forward a €45 million budget for IMI to use in the development of treatments. The budget is expected to nudge pharmaceutical companies to invest at least as much on public-private projects against the virus.
The commission is also giving out €164 million to start-ups and small and medium sized companies with technologies and innovations that could help in treating, testing, monitoring or other aspects of the COVID-19 outbreak. Companies have until Wednesday to apply for the money.
ERC steps in
At the European Research Council, officials have been digging through their archives of current and past grantees to identify research and researchers relevant for the coronavirus, whether from life sciences, physical sciences or social sciences.
The ERC funds long-term, frontier research rather than short-term R&D. But the agency's grantees include some of the most respected researchers in Europe on vaccines, drug development, and epidemiology – which makes them obvious candidates to join some of the crisis consortia that other parts of the Commission's Horizon 2020 research programme are now starting to fund, as part of the special "pop-up" fund announced in late January.  
"There are a number of projects we're looking at now which can produce useful results or deliver expertise in the context of the crisis", said Waldemar Kutt, ERC acting director, in a phone interview.
For instance, two prior ERC grantees are known experts in fundamental science that a crisis project would need, and have applied to join the "pop-up" consortia.
From 2008 to 2013, Vittoria Colizza used an ERC grant to study epidemics and find out a way of predicting their outbreak.  From 2012 to 2017, Marcin Nowotny had an ERC grant to study protein structures, a scientific field which is essential in the development of a new vaccines.  
Since the project ended, Colizza moved from the Institute for Scientific Interchange (ISI) in Turin to the French National Institute of Health and Medical Research (INSERM) in Paris, where she is now leading the EPIcx lab, a research organisation focused on modelling the spread of infectious diseases.
Nowotny is now leading his own lab on protein structure in Warsaw and will be part of an EU-funded consortium of 18 researchers from across Europe called Exscalate4CoV. The project will exploit the most powerful computing resources in Europe for in-silico drug design. Nowotny and his team will help speed up the experimental part of the project to determine the crystal structure of functional proteins in the novel coronavirus and compare it to other viral proteins.  
Business as usual, but online
The ERC's normal, non-COVID operations are still moving ahead, Kütt said. As it happened, as the virus crisis built, the agency had mostly completed the first stage of peer review for applications to its latest "Starting" grants, aimed at early-career researchers. For the €677 million call issued last year, the ERC received  3,271 applications - of which it expects to choose 455 this year.  It said the highest number of applications was for physical sciences and engineering, followed by social science and humanities. Life sciences attracted 913 applicants.
But as is usual with ERC "bottom-up" calls, the research topics had been chosen months ago by the researchers themselves so weren't necessarily relevant for the crisis.
The application reviews, which generally involve panels of experts around Europe for each discipline, were completed with reviewers often online rather than flying into Brussels, and this week, evaluations are done fully remotely – a first for the agency. The agency said it expects to finish these "Step 1" evaluations by 20 March and announce the winners in the summer.
Since 16 March most ERC staff, like Commission officials everywhere, have been working at home – and often having difficulty getting into the Commission's over-loaded IT systems.  In a statement 16 March, the agency said that its "grant management activities are continuing as usual, although it is not excluded that certain technical and/or IT access constraints might affect our response timeline."
"This is all new for us," Kütt said. "It's a surprise for everybody how to react. All of us are going to be in a situation where we need to rethink how we do things."
Editor's note: This article has been corrected 17 March 2020 to clarify ERC activities.