European Institute of Innovation and Technology is mobilising surplus funds to help hard-up companies and back pandemic response projects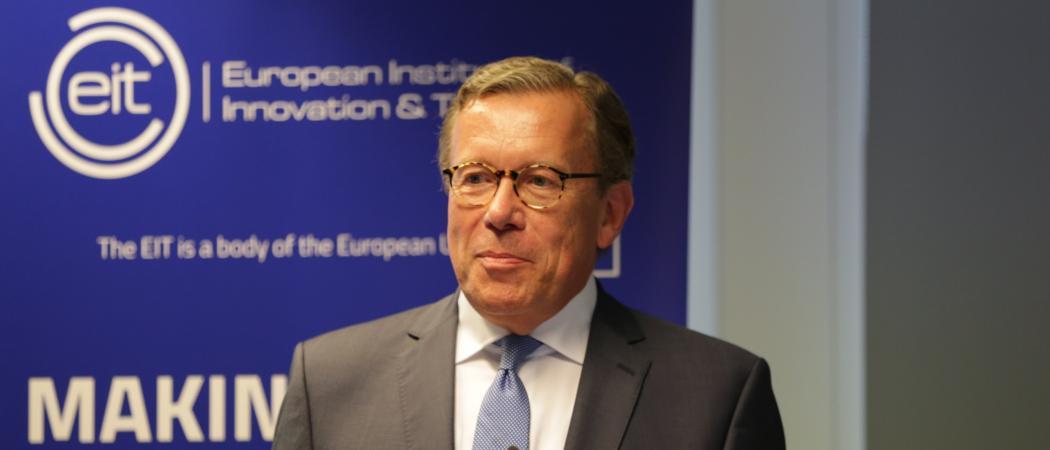 The European Institute of Innovation (EIT) has launched a €60 million crisis response initiative to help rescue companies that have been starved of cash by the COVID-19 pandemic.
The institute says start-ups, scale-ups and SMEs are "enormously impacted" by the crisis, with investment drying up and significant cash flow issues emerging. The additional EIT support, in the form of financing and technical assistance, will help highly innovative ventures weather the crisis and accelerate their growth.
A second strand of the initiative in pandemic response projects, will provide backing for the development of new products and services that help in the management and control of COVID-19
The funding will be channelled through EIT's eight Knowledge and Innovation Communities (KICs), which will be issuing calls in the coming weeks.
"On the one hand, the KICs are faced with very valuable start-ups, scale-ups and SMEs that are now faced with very difficult situations," said Dirk Jan Van den Berg, chair of the EIT governing board. "Then, of course, the KICs are buzzing with ideas on how we can develop new innovations that can make us face the COVID-19 challenge."
Preliminary figures suggest around two thirds of the budget will go to companies that are short of cash, while the remainder will support COVID-19 projects that can be implemented in 2020.
The €60 million will cover all eight KICs in health, climate change, digitisation, food, sustainable energy, urban mobility, manufacturing, and raw materials. "COVID is not just a health issue," Van den Berg said. "We believe there is a large range of areas where we can come up with interesting solutions for all the challenges that the COVID-19 crisis has confronted us with."
However, projects aimed at controlling the spread of COVID-19, such as the development of rapid at-home testing kits, will be high on the list of priorities.
After the calls close, each KIC will compile a portfolio of proposals to put forward to the governing board of the EIT. "We want to allow KICs to make their choices on the quality of the proposals," said Van den Berg.
KIC flexibility
In the meantime, the European Parliament is working on amendments to give KICs more flexibility in how they spend their budgets, and to reduce bureaucracy. The parliament's industry committee, ITRE, will vote on the new legislation in June.
The crisis response initiative will be managed under the existing framework, however. Van den Berg said the initiative is mobilising surplus funds accumulated by the KICs in the past years, demonstrating the EIT's capacity for flexibility. "It is a good example, what we are doing now, of how important it is to maintain that capacity, and it also demonstrates that the EIT can be very flexible and quick in its response," he said.