Joël Mesot, president of ETH Zurich tells Science|Business how the university is slowly getting back to speed, and why Brussels and Bern 'may understand each other better' after the pandemic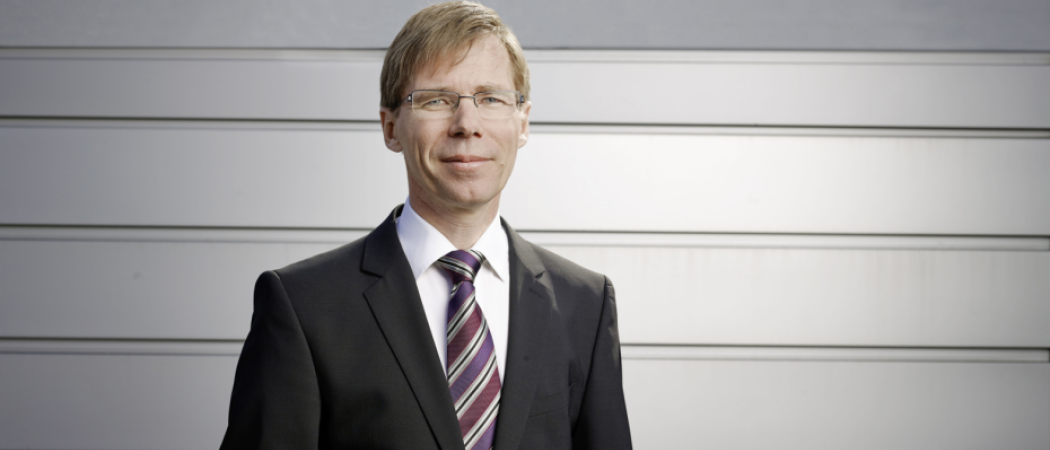 The president of Switzerland's top-ranked university says his institution is tentatively getting back to speed after the coronavirus lockdown - but that this is harder than anticipated.
"Going into lockdown was hard, coming back out even more so, we've discovered," said Joël Mesot, president of ETH Zurich. "We have to move back slowly and make sure that all our people are on board with the process."
In the month or so since Switzerland and other European countries began to ease their lockdown measures, the university has resumed full research operations, and more than half of all staff have returned on a rotating timetable.
In a recent virtual meeting with ETH employees, Mesot told them from now on, he will continue to do some work from home. "I will stay at home one day per week in the future. I wanted to give a sign to everyone, from the top," he told Science|Business.
While Switzerland's lockdown to block the spread of COVID-19 was less strict than in other countries, one third of the workforce, 1.5 million people, are furloughed. "We have never seen anything like this. Some of these will likely face real joblessness," Mesot said.
Mesot expects the economic downturn in Europe to last for some time, but thinks Switzerland will recover a bit sooner than many of its neighbours. "It doesn't help if you have recovered and the rest of the world is still recovering though," he said.
Inevitably, the economic pain will leave its mark on ETH Zurich.
"In the long turn, there will be pressure on financing. If the [national] debt increases above a certain level, expenditure has to automatically fall. So we will be hit for this in the future," Mesot said. The university system receives almost 70 per cent of its budget from the central Swiss government.
Mesot is also concerned about whether the university's many private sector collaborations will survive the crisis. "One of the priorities we have is to keep our work with industry. We have some special tools they use, and this will remain open to them. They're my biggest concern in the downturn," he said. 
The pandemic has led Brussels to delay the delicate negotiation with Switzerland over its place in the Horizon Europe R&D programme, which is due to start in January.
That means there's now little time to resolve any problems and avoid a repeat of 2014, when Brussels cut off full Swiss membership to Horizon 2020, the current EU research programme. The threat of being blocked from the full €94.4 billion Horizon Europe programme is a source of major disquiet for Swiss academics.
Mesot says the experience of the pandemic may give fresh momentum to talks, which have been bogged down by a row over immigration and a new EU-Swiss treaty.
"The interaction during the crisis was very strong. Swiss hospitals have taken patients from France and Italy. Maybe we will both understand each other better now, and come to a good solution," said Mesot.  
"It's essential to be a part of this programme, which is very important for us. Switzerland is such a strong partner too. Close ties in research are in the interest of both sides. We have some of the strongest research, like our quantum computing groups, for example," he said.
For ETH, the annual cost of being cut out of Horizon Europe would be in the order of CHF64 million (€60 million), the amount the university drew from the Horizon 2020 programme in 2018. This represents about 3.5 per cent of its CHF1.8 billion annual budget.
COVID breakthroughs
While most ETH research was on hold during the crisis, work around fighting the virus continued, and has already led to some breakthroughs.
"Everything around the virus was allowed. Everything related to industry collaboration was also allowed, once hygiene and social distancing rules were respected," Mesot said.
"The use of our supercomputers was 100 per cent; I'm expecting a record number of publications for 2020."
ETH Zurich researchers and their counterparts at the Swiss Federal Institute of Technology in Lausanne devised a COVID-19 tracing app, dubbed SwissCovid, built on the back of a model jointly put forward by Apple and Google.
The protocol operates via Bluetooth, continuously broadcasting random strings of characters between phones. If a user tests positive for COVID-19, they can then share keys stored on their phone that were picked up on the days they were contagious.
ETH's Kristina Shea, professor of engineering design and computing, developed a low-cost respirator and made its design available via open source. Ukraine has shown interest in producing it, said Mesot.
Away from COVID-19 efforts, the university is carrying out a "reflection phase", which started before the crisis. "We want to define what kind of university we want to be in 20 years," Mesot said.
However, the crisis is unlikely to result in a big shift in ETH thinking as far as research goes. "The research priorities remain the same: energy, climate change, digitisation, machine learning and smart production technologies," said Mesot.
As a further consequence of the pandemic, the president anticipates a fall in demand from outside Switzerland for university places, at least for the next year.
University staff are still figuring out how to satisfy the Swiss requirement to ensure social distancing of at least two metres. For new students, "it would be a disaster if they had to stay in their apartments, and couldn't move freely on campus and network. We still have to figure out ways to combine safety and onsite classes," he said.
But there have been unexpected advantages in having classes online. "Because it's a bit more anonymous, students are asking more questions, including the shy ones who might not have [done so] in lecture halls," said Mesot.