Member states have until the end of April to fine tune and adapt plans to fit with EU climate goals. But will bids to spend money on roads and gas pipelines support a green recovery?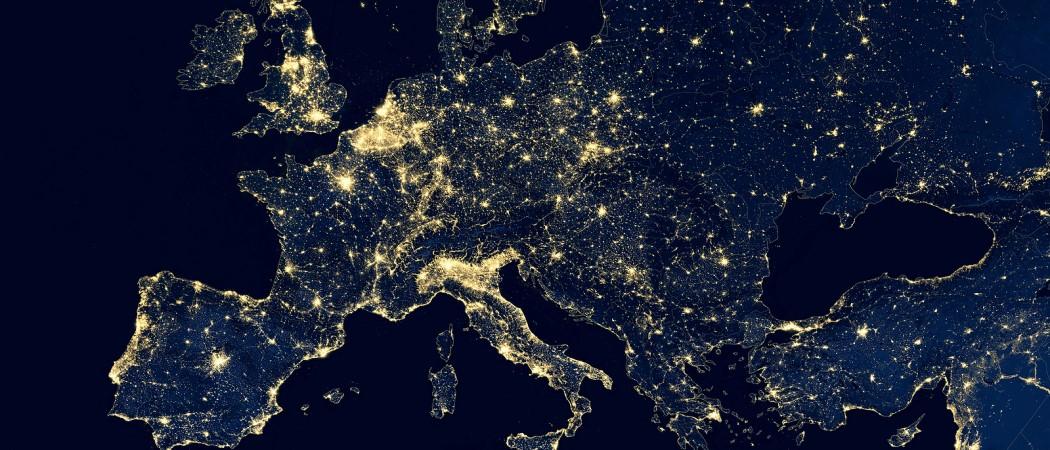 Research and innovation stakeholders are calling for greater coordination between member states in drafting of their national recovery plans, to make sure investments promote innovation and a greener economy.
The EU's recovery and resilience facility opened in February, but member states are still working on national plans for the reforms and investments they will spend the money on.
The facility will provide €672.5 billion in loans and grants by 2026 to mitigate the impact of the pandemic and support the green and digital transition. The European Commission insists at least 37% of the funds should support climate objectives, with the remainder doing "no significant harm" to the green transition.
Member states began submitting drafts of their national recovery plans in October and they have until the end of April to fine tune and adapt them to the Commission's political goals. A majority of member states have already submitted advanced drafts, but four countries have yet to submit their plans.
In addition, many of the draft plans do not include the requested reforms, as some governments hope to use the money to finance previously agreed programmes, rather than investing in new transformative technologies and projects.
According to one analysis of the plans submitted to date, by Germany's Wuppertal Institute for climate, environment and energy, many lack detail on how measures will be implemented and what specific projects will be supported. As things stand, €76 billion, or 21% of the overall planned spending, will go into measures whose climate effect cannot yet be assessed and which could be either positive or negative, depending on how they are implemented.
"It is still to be seen, whether the EU manages to align economic recovery with the long-term goal of climate neutrality," said Timon Wehnert, senior researcher at the Wuppertal Institute.
Wuppertal points to a €3.2 billion investment in energy efficiency projects in Poland, which may also support gas boilers, while Bulgaria has submitted a plan for a €244 million investment into gas infrastructure, without making it clear whether the new pipelines could later be converted for hydrogen. Portugal plans to use €723 million from the fund to upgrade its road network, Romania wants to spend €1.2 billion on new transport infrastructure in and around the north-western city of Cluj-Napoca.
"There are significant risks that measures that look green at first glance may end up supporting fossil fuels, [and] some plans contain clearly harmful measures," Wehnert said.  
A significant difficulty lies in the fact that the industrial capabilities needed to boost the green and digital transition are not evenly distributed in all member states, according to the European Association of Innovation Consultants (EAIC). While some countries are global technology leaders, others struggle with basic infrastructure.
To level up the impact of the recovery fund, countries should cooperate more, Pekka Koponen, EAIC president and CEO of Finnish innovation consultancy Spinverse, told Science|Business. Cooperation will help member states coordinate their plans and deliver digital and green innovations that work across the continent and help the EU set globally competitive standards, he said.
Aligned objectives
Koponen said the success of the recovery plans hangs on careful design, in order to align the objectives of the European Commission and the needs of industry.
The budget for the recovery fund is about seven times bigger than Horizon Europe, the EU's research and innovation programme, and it has created a lot of expectations among industry. However, companies do not know yet how to access the funding.
One way to bring the objectives of the Commission and the needs of industry together is for member states to disburse the money through existing mechanisms that stakeholders are familiar with. "When selecting instruments for distribution, it is important to use those that industry is used to," said Koponen.
Industry also hopes the recovery fund will allow higher co-funding rates. Many existing instruments offer public contributions of as low as 10 per cent, which companies say is not enough, especially if projects have big R&D components. "If we want ambitious projects, the rules should be improved," said Alex Alvarez, international grants director at Spanish innovation consultancy FI Group and EAIC board member . The ceilings are "a barrier for big projects" that require significant R&D investment, he said.
Concerns over the green transition
The Commission mandate that all national plans should dedicate at least 37% of recovery funding to projects that bring the EU closer to achieving carbon neutrality by 2050 and at least 20% for digital innovations, are likely to be too ambitious for some countries, Koponen believes. "These targets are not achievable for some countries alone, but if we cooperate, we will succeed," he said.
An overview of national draft investment plans shows some countries plan to allocate 60% of their recovery fund to the green transition, while others have set targets lower than the Commission's demand for 37%. "We are seeing a lot of differences between countries," said Alvarez.