The life science industry is all hands on deck in the race to develop vaccines, therapies and diagnostics in the fight against coronavirus. But while some prosper, many in the sector are forced to halt clinical trials and mothball labs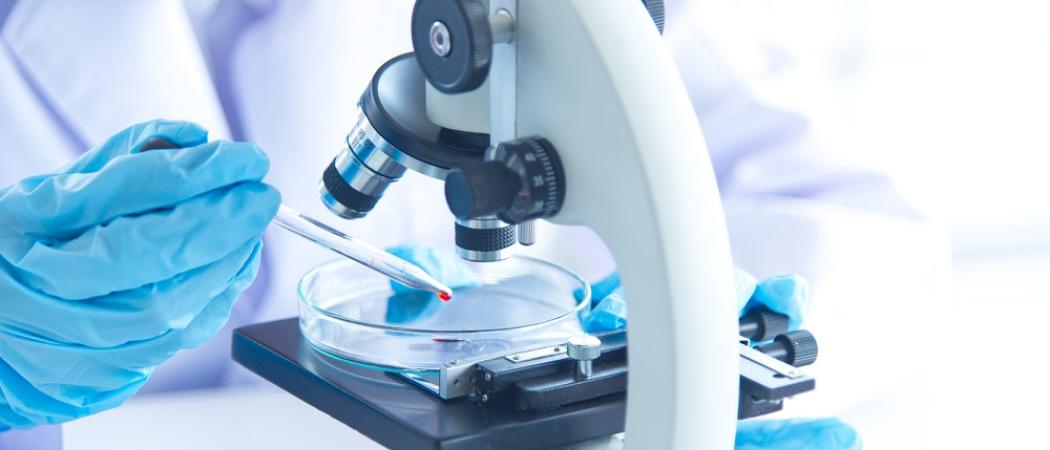 The COVID-19, pandemic has brought the world to its knees in a way that has not been seen in most people's lifetimes.
In addition to an enormous impact on human health in many countries, restrictions imposed in an attempt to control the virus and protect vulnerable populations are having far reaching impacts across the global economy.
Biotech and pharma companies in Europe and elsewhere have rushed to support work on developing new diagnostic tests, treatments and vaccines for the virus. But with most non-COVID-19 clinical research at a standstill, laboratories shut and staff working from home, many companies are losing out.
"Recruiting patients into new or ongoing clinical trials seems to be an issue – not for a few companies, but at least half of the companies I follow," said Marcus Wieprecht, healthcare specialist and managing director of equity research at Mainfirst bank in Frankfurt.
Frontrunners in the race to develop a vaccine include Moderna in the US and BioNTech and CureVac in Germany. Moderna has begun phase I tests in human volunteers, BioNTech plans to start testing this month and CureVac hopes to begin tests in June.
The move into infectious disease vaccines marks a change in direction for Moderna and BioNTech, which initially were applying their messenger RNA technologies in the development of cancer vaccines. CureVac too, has taken an mRNA-based cancer vaccine into clinical development, but it also has positive safety and tolerability data for a rabies vaccine, and an approved manufacturing facility in Tübingen.
"If the data from our COVID-19 project is as positive as our rabies data, then certainly there will be an accelerated kind of approval process," said Franz-Werner Haas, acting CEO of CureVac. "This is what we have to discuss with the regulatory authorities, but there is a potential that this could be the first one."
"You have to follow the same manufacturing steps whether it's a rabies vaccine, a COVID vaccine, or an oncologic vaccine," Haas said. "The mechanism is always the same."
Who stands to lose?
In the rush to test drugs against COVID-19, clinical trials in other indications are being interrupted by the strains on healthcare systems and the fact that many potential patients are those most likely to suffer severe effects from coronavirus infection.
This will have an impact on the financial health of small biotechs with limited cash runways, which are now facing longer waits for clinical trials to read out.
For example, in March, Swiss biotech Addex Therapeutics announced it is postponing the registration study of its lead programme dipraglurant in the treatment of Parkinson's disease. Similarly, fellow Swiss company Geneuro said the start of a phase II trial of its lead programme, temelimab in multiple sclerosis, due to be held at the Karolinska Instituet, was being deferred.
Delays in starting trials will lead to delays in getting results and this will hit the finances of small companies that rely on delivering data to raise the next tranche of private capital or trigger a milestone payment from a commercialisation partner. Companies have a base level of cash burn, even if they aren't running an active clinical trial.
Addex and Geneuro are fortunate not to have started their trials. Many companies with ongoing clinical studies that have already sucked up a large amount of time and money, are now unclear when they will end. Regulators are taking a flexible approach and allowing deviations from trial protocols, for example, allowing patients to have assessments by telephone and for supplies of trial drugs to be delivered to patients' homes. They also promise flexibility when the time comes that trials can restart.
One company that is benefitting from this flexibility is French biotech Sensorion, which is currently running a phase II study testing a candidate drug for hearing loss. While it has had to delay the recruitment of new patients, it continues to monitor those already enrolled.
"Since some patients enrolled in the study may be unable to complete the follow-up visits as planned in the protocol, follow-up visits are being planned via teleconference or videoconference with the clinical sites," said Nawal Ouzren, CEO of Sensorion.
It is important the regulators work with companies to ensure trials that have been put on hold are not invalidated, said Eric Le Berrigaud, managing partner of equity at the French investment bank Bryan Garnier & Co, which has a focus on healthcare. "We really have to make sure that everything can remain statistically meaningful," he said. "When there's a few weeks delay, protocols are [drawn up] in such a way that you can adjust for that, but if it's a matter of months, then it could put a lot of trials in jeopardy."
Investor sentiment
Biotech and pharma shares have suffered far less than other sectors from the havoc COVID-19 has wreaked in stock markets around the world, but there have been falls nonetheless. On January 23 as the COVID-19 crisis began to unfold, the share price of the Nasdaq-quoted Austrian biotech Hookipa Pharma was US$13.80. It hit a low of $5.90 on March 16, recovering to $7.98 at the close last Thursday, 9 April.
"They're doing well, but in the aftermath of COVID-19, in-sync with the overall market, suddenly their share price goes down, with no good reason," said Markus Hosang, General Partner at BioMed Partners venture capital firm in Basel, an early backer of Hookipa.
Hosang said BioMed Partners is continuing to invest in startups, but is taking a more cautious approach. "Already at the outset we will have to make sure that enough capital is made available, particularly to young earlier-stage companies."  
Andreas Schmidt, CEO of Proteona, a specialist in single cell proteomic analysis, believes this is a time for "dynamic rethinking." The Singapore-based company was due to run tests of its technology in Germany, but with many big research centres in the country closed, it needs to do these elsewhere.
"We are very international. We have operations in California and Germany and Singapore ... right now, we are hardly affected in terms of operations in Singapore. So we just say, okay, anything we would have done in Germany, we will now do in Singapore."
Government assistance
The sheer scale of the problem has resulted in governments across Europe introducing grants, loans and other assistance for companies in difficulty due to COVID-19. The French government for example, introduced measures that have been taken up by local biotechs including Pixium Vision, which is developing a retinal implant for correcting sight loss.
The European Commission is also providing support for smaller companies and will make €1 billion available from the EU budget over the next few weeks, to activate €8 billion of financing for 100,000 European small and medium enterprises.
The commission has also announced dedicated research and development funding. Over 1,000 start-ups and small and medium-sized companies with ideas for tackling the COVID-19 pandemic have applied for funding in the European Innovation Council's special €164 million call.
Some small life sciences companies have benefitted from €47.5 million in dedicated funding from Horizon 2020, to support development of diagnostic tests, treatments, vaccines and monitoring and other medical systems.
One beneficiary is the Irish company HiberGene, which was awarded €1 million to fast track development of a COVID-19 diagnostic.
Another source of finance is crowdfunding, with equity crowdfunder Aescuvest for example collaborating with other crowdfunding platforms to raise money for biotechs working on combating COVID-19.
Schmidt is on the board of Aescuvest. "All the crowd investment platforms are aligning forces to look at raising money very quickly beyond the normal business model," he said. "It's a bit of an experiment. I think nobody has tried that before."
Vaccines, and antiviral and antibiotic drugs are not seen as an attractive area for investment, due to long and expensive development timelines and low returns on investment. The current pandemic is so devastating and widespread it could leave more of a long-term legacy than other recent outbreaks, such as Ebola and Zika, which have had less impact in terms of their geographical spread.
It's not clear as yet what this legacy will be, but when the dust settles and the reports are written, one likely outcome will be a greater prioritisation of pandemic preparedness in western countries.
"It's like the immune system. If you want to prime with active immunisation, you want to prime your body to be protected if the situation occurs," said Haas. "If it doesn't occur, fine, but if it occurs, the body is already alerted and knows what to fight for."