In the first of a series of short COVID-19 researcher profiles, Karolinska Institutet researcher Ujjwal Neogi explains how he is trying to understand how the virus replicates and affects the host – and describes life in the lab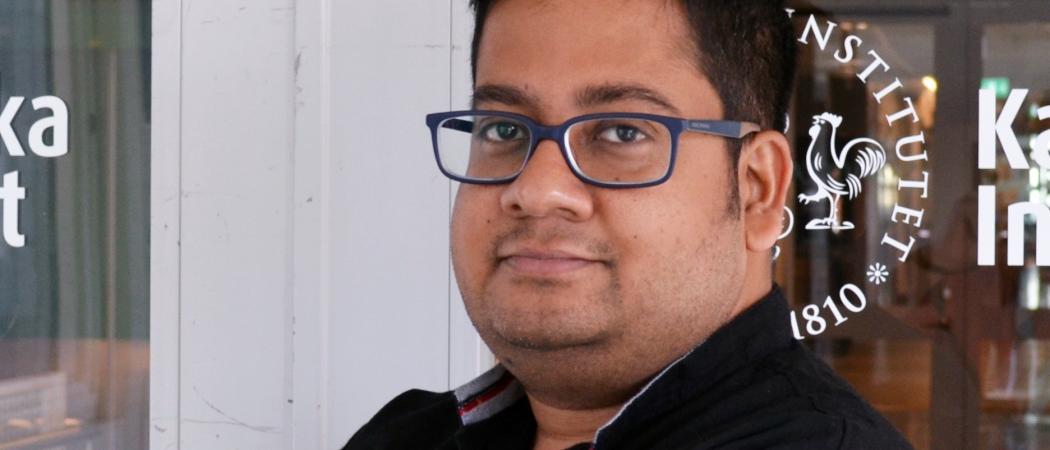 At Karolinska Institutet in Stockholm, Associate Professor Ujjwal Neogi is trying to analyse how the COVID-19 virus performs its deadly feat of hijacking the cells' mechanism to replicate itself. His group, working with others in a consortium, aims to develop new treatments – and they are looking, via the CrowdHelix research platform, for more collaborators and funding.
In an email exchange with Diane M. Fresquez of Science|Business, he describes the team's scientific goals, and how he and his colleagues are working – very carefully – to avoid infection. 
Q. What have you done so far? What remains to be done?
Coronaprofile
Researcher: Ujjwal Neogi, associate professor, Karolinska Institutet, Stockholm
Area of research: Virus biology, biomarkers of disease severity and antivirals
Funded by: The Swedish Research Council
Looking for: collaborators and funding: Can offer expertise in virology and system biology in infectious diseases.
Links:
We have established a consortium of interdisciplinary experts to amalgamate molecular biology, biochemistry, structural biology and systems biology with advanced cell culture system and analysis of patient material, to understand the antiviral defense, i.e. how the cells fight with the invading viruses. We infected different cell lines with the virus and identified some essential components of a signaling pathway that the viruses potentially use. We believe modulating that signaling could lead to a new therapy for severely ill patients. Beyond COVID-19, we are also interested in developing broad-spectrum antivirals targeting other RNA-based viruses.
Our approach can, therefore, understand the virus biology, target the virus to stop its replication and modulate the host response to improve the prognosis and better clinical outcome.
Q.  What's the best way to beat COVID-19?
As my group is involved in antiviral drug development, I think improving treatments is essential. Repurposing existing antivirals that target other RNA viruses, once they are approved, can also be attractive.
But safe vaccines, if they work, will take time for mass uptake. Until then, in my opinion the best way to beat COVID-19 is through raising public awareness and providing clear instructions from the authorities based on scientific evidence. If the infrastructure permits, we should test as much as possible and isolate those who test positive. "Cluster lockdowns" followed by mass testing can also be an option. And most importantly, people have to be aware of their social responsibility.
Q. How is COVID-19 affecting your own work?
As Sweden is not on lockdown, and as we are an infectious disease system biology group with virology expertise, we are continuing our research but restricting it to CoV-2. We have a strategy to keep one group of people working from home and one group in  the lab, so that if a person has the slightest symptoms, a backup person can replace them, and we don't have to suspend our research.
We are also supporting testing for COVID-19. On a positive note: when I ask the team to help with routine diagnostics, everyone is ready to go immediately, in the evening or at the weekends.
One problem at the moment is getting reagents that we need for our CoV-2 and other research, due to a global shortage. Since other countries are under lockdown and biotechnical companies are highly globalised, reagent production takes more time, and long delivery times have to be expected.
Q. What is your advice to governments?
Political decisions should be based on scientifically-founded observations, and must be transparent and explained clearly to the public. Scientists and experts must work openly as well. Open communication between science and government is vital. And the healthcare system in each country plays a major role in an epidemic outcome: scientists should work closely together with clinicians.