Solar and wind power are now an established part of the energy mix, but electricity supply from these sources is intermittent. Tidal power would be more predictable, but it needs to be scaled up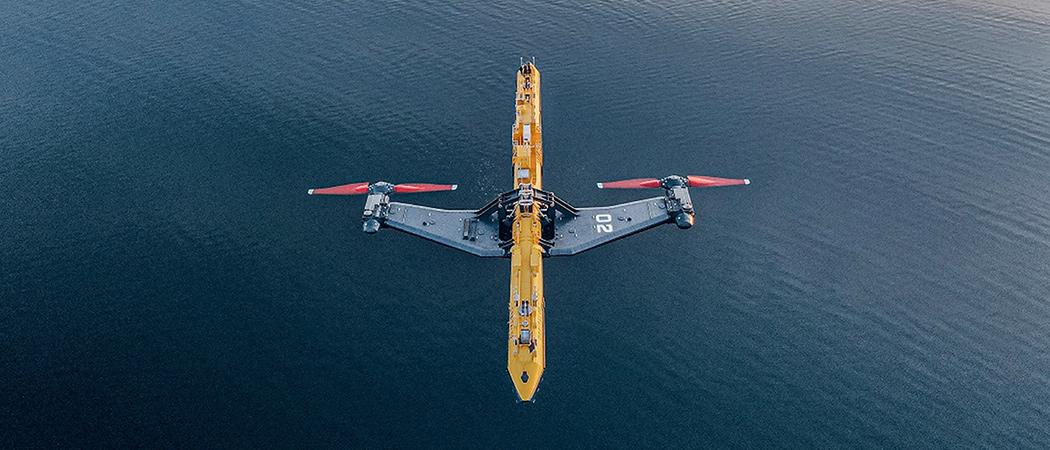 Solar power accounted for 10% of electricity produced in the EU this past summer, a new peak. The Netherlands, as leader in Europe, met 17% of its electricity demand from this source. But it was summer. The sun was shining, electricity demand was low.
Meanwhile, the EU's other main source of renewable energy, wind power was blown off course by the Great Stilling, a slowing of wind that is thought to be due to climate change-related shifts in relative temperatures at the artic and the equator. In the UK, coal-fired power stations had to be turned back on.
The ups and downs of solar and wind generation in the past year have underlined what has always been recognised as a fundamental shortcoming of these carbon neutral power sources, in that they are intermittent. There are limited ways to store electricity generated when the sun shines and the wind blows, and most of Europe's electricity grids are drunk on the steady supply that comes from coal generation and not geared up to manage peaks and troughs.
Enter tidal power
Tidal rhythms depend entirely on the moon's gravitational pull on the earth, not on weather patterns. It may be stormy or calm, sunny or cloudy, but every morning and every evening, tides rise and fall.
"The game changer with tidal energy is that it's entirely predictable. Pick any point in the future and you can tell what the tide is going to be doing," says Matthew Finn, commercial director at the European Marine Energy Centre, in Orkney, off the north coast of Scotland. The centre was set up in 2003 to provide a site where tidal energy technologies can be put through their paces.
"Having this kind of predictable renewable is really quite different to solar and wind," Finn said. The ambition for tidal energy is to become a "baseline renewable", providing a steady supply of electricity that can to replace coal and other fossil fuels which currently provide the ballast for energy grids.
"It's really positive for the grid overall, if you can have this consistent, predictable renewable energy," said Finn.
By 2050, the European Marine Energy Centre predicts that tidal energy will supply 10% of Europe's energy needs, and create 400,000 jobs.
Tidal energy is some way behind wind and solar power, but Finn said the technology has been steadily improving over the last 20 years, and is finally ready to hit the market. "Tidal energy is where wind was about ten years ago. It's working, and we now need the opportunities to scale it up," he said.
But like any energy project, tidal harvesting requires significant upfront investment. Driving down costs has been a core focus of innovators in this area. Installing a tidal energy turbine has historically involved attachment to the seafloor along with a complex infrastructure of underwater cables connecting the turbine to the grid. Maintenance has been challenging, since rough seawater wreaks havoc on equipment, and repairs often involve the chartering of heavy-duty vessels, costing upwards of €100,000 per day.
One company committed to tackling these challenges is Orbital Marine Power Ltd, also based in Orkney. As James Murray, programme manager says, the economic opportunity that tidal presents is too good to be missed. "This is a high value form of low-carbon energy that's entirely untapped," he said. "We hope that with our product offering we'll be able to deliver a solution for cost-effectively harvesting tidal stream energy for the first time."
Orbital's tidal turbine, called O2, consists of a floating platform and two large, retractable legs hosting the rotors, which is capable of driving 2 MW units of power, more than any other.
At 74 metres long, its generators are above water, while the rotors with the blades lie beneath the waves. The entire platform can be towed by small, local vessels, cutting the high cost of using heavy-duty tugs. Expenses plummet and at the same time, a boost is given to coastal economies.
O2's retractable legs are the other major innovation. When maintenance checks are required, a hydraulic system raises the legs up and out of the water. Engineers can then enter via hatches to make repairs.
Orbital received grant support from the EU Horizon 2020 research programme under the FloTEC (Floating Tidal Energy Commercialisation) project. That enabled development and construction of the O2, along with complementary innovations in the areas of energy storage and mooring load reduction and wider commercialisation activities.
Murray says the next step is to give tidal energy some of the revenue support that was granted to wind and solar in the past, so that tidal energy projects don't have to compete on price.
"We've scaled our technology to become the most powerful type of marine tidal stream turbines in the world. We probably have about half a dozen competitors with different designs, but ours is the most powerful one," said Murray. "That said, for all earlier stage technologies, the generating costs are higher, so they should not have to compete with established technologies straight away."
In the past, the UK had subsidies that meant new renewable technologies received additional support when entering the market. That scheme is now over, so UK tidal innovators are looking for a new ring fencing of particular amounts of contracts to supply electricity, which would allow a guaranteed price for the energy produced by tidal.
"At present you have to compete with existing technologies like wind. We've been working hard in the UK to ring fence some support for tidal energy to encourage investment," said Finn.
Orbital says that if all goes well its technology could be on the market and contributing to the energy grid in less than five years' time.
"We're looking for 100MW of capacity to be supported (under a new UK scheme)," said Murray. "With 100MW, that's the equivalent of 50 units, we can make very, very significant cost reductions towards competitiveness with other forms of renewables."