A Polish member of the European Innovation Council board calls for start-ups in the region to get more public and private funding and better access to networks – and for successful companies to be held up as role models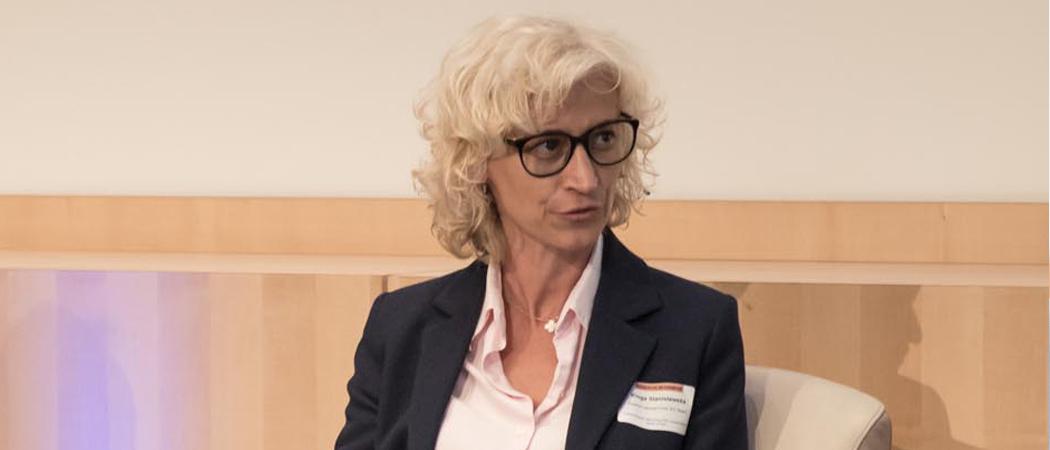 Start-ups in central and eastern European start-ups developing risky and game-changing innovations are struggling to get products to market, due to the legacies of communist times and poor access to private funding.
Putting the time, money and effort into the long and winding road of scaling up is pointless if companies do not reach the destination and commercialise their inventions, said Kinga Stanislawska, co-founder of the Experior venture fund in Poland and member of the European Innovation Council (EIC) board. Developing and doing projects is "absolutely wonderful" but start-ups "need to commercialise them," she told a Science|Business meeting last week.
Generating revenue is the ultimate aim and the key stage required to be a success. Once over this line, "You don't dilute [shareholder value], you have amazing clients, you build reputation, you build credentials. You can sell up," Stanislawska said.
In eastern Europe and Mediterranean countries including Cyprus and Greece, life for start-ups is a hand to mouth struggle from one funding round to another, because of the shortage of private investors. In some central and eastern European countries, the level of technology investment is historically "super-low", Stanislawska said. Overall, private investors in the region put in only one third as much as is raised by start-ups in western Europe, which as a whole is only one third of the amount of private capital raised by counterparts in China and the US.
These disparities are also evident when it comes to public money from the EU, with the EIC Accelerator, which was set up to support scale up and commercialisation of groundbreaking technologies, similarly awarding more of its funds to the companies in the west.
While companies in France received €200 million from the EIC Accelerator, start-ups in Bulgaria and Croatia got less than €2 million, and other countries in the region nothing at all, according to data published in 2021.
Stanislawska said one of the reasons for this is a shortage of consultants to assist companies in drawing up business plans and helping founders to understand what will be expected of them.
Compounding this problem is the legacy of the Soviet past, when economic planning did not acknowledge the need for early stage investment or start-ups.
To improve things, companies need more investment and more support. It is also essential to build networks, because success is very much dependent on personal communication, Stanislawska said.
The EIC can provide start-ups with up to €15 million in equity investment, plus €2.5 million in grants, meaning it has an important role to play.
But in recognition that this is not going to plug the funding gap, the French presidency of the EU Council that ran from January to June this year held discussions about creating scale-up funds, for which the European Investment Fund was to take the lead.
These discussions are ongoing, and should be a priority, Stanislawska said. "If we want companies to raise scale-up money, we can't wait for US funds; we have to have our own."
Role models
Although start-ups in central and eastern Europe have overall struggled to get to the market, there are several success stories, which have set an example that should help drive change, said Stanislawska.
Thanks to improvements in "the mindset" that are largely driven by the effects of the post-communist establishment of US tech giants in eastern Europe, there are companies that know how to raise money.
Estonia for instance, has seven privately held unicorn start-ups with valuations of $1 billion, the highest number per capita in Europe. Poland has seen 50% growth in private investment in start-ups, while former Romanian unicorn UiPath, a specialist in robotics process automation, is now listed on the New York Stock Exchange, providing an exit for "quite a few EU funds", Stanislawska noted.
"We need to think about Widening countries [in central and eastern Europe] in this light, with these success stories," she said. They should be showcased as role models to encourage scientists to commercialise their research and build more, similar, success stories.