Economic development means the country could soon find it is no longer eligible for EU funding designed to address regional disparities in income, wealth and opportunities. This could leave research and innovation €3B worse off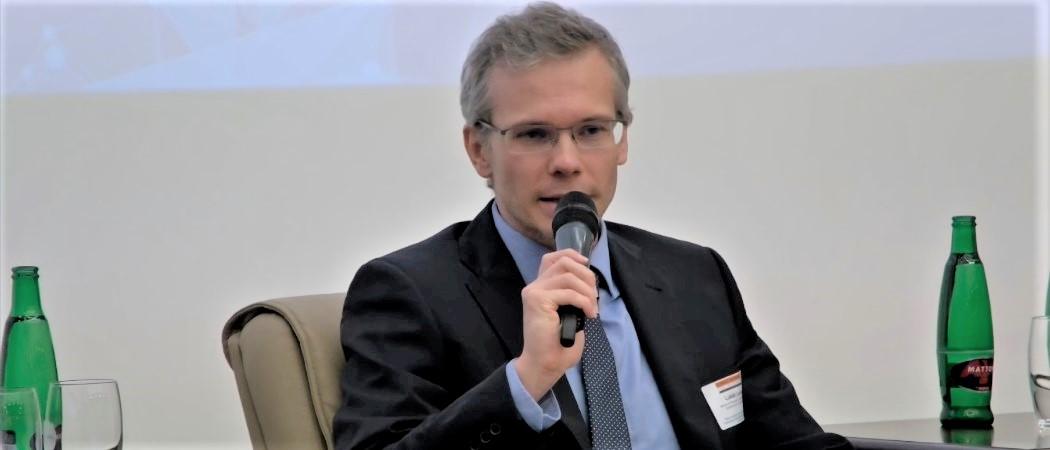 The Czech Republic must be ready to fill a €3 billion funding gap if the country stops receiving investment from the EU's Cohesion fund, due to its strong performance in research and innovation, according to Lukáš Levák of the Czech government's Department of Research and Development. 
"Czech policy makers have to adapt to this scenario and prepare for the time when we will not receive such a huge flow of investment from Cohesion," Levák told the Science|Business Conference on Brain Drain and Capacity Building in EU Widening countries, held in Prague on 10 November.
The Czech Republic is one of 15 EU countries to receive money through the Cohesion fund, which goes to member states with a gross national income (GNI) per capita below 90% of the EU-27's average.
The overall GNI per capita in the Czech Republica was €26,892 in 2020, according to the latest figures from Eurostat. That is just below the 90% threshold of €26,971 in that year.
Levák said that with Czech Republic's recent development, the country as a whole, or large parts of it, could see investment from the Cohesion fund withdrawn, potentially at the end of the current 2021 - 2027 period, something he described as a true challenge. 
The Czech Republic will have to start focusing on the issue as soon as the situation with Europe's energy crisis and its post-pandemic recovery has settled down, he said. "We could say we have a lot of time [to think about losing Cohesion fund money] but it's not true."
Losing access to Cohesion funding could create a financial hole of several billions of euros in Czechia's investment in research and innovation. 
Czechia agreed a €21.4 billion partnership with the European Commission in May this year for 2021-2027. This unlocks access to cohesion policy funds from sources such as the European Regional and Development Fund, the Just Transition Fund and the Cohesion Fund. 
The Cohesion fund alone makes up around €7 billion of this total sum for Czechia, which is mainly set aside for investments in the field of the environment and trans-European transport networks. 
Levák said that losing Cohesion fund money that is now channelled through the country's national operational programme, the Programme Johannes Amos Comenius (PJAC), could create a gap of around €3 billion in public research sector investment. 
This would have to be shouldered by the state budget unless the country's researchers and research institutes get better at winning grants from EU Framework Programmes.
Czechia still lagging behind
Czechia, like all of the EU-13 newer member states, has generally had less success in obtaining grants funded by Horizon Europe, such as European Research Council (ERC) grants, than the older EU members. 
In 2021, only five researchers in Czechia were awarded ERC starting grants. This is compared to 91 researchers in Germany, 63 in France, and half as many as Poland. 
"Participation is shockingly low," Levák said. "We have to improve our performance a lot."
There are myriad reasons why the country's success in ERC grants is poor, but one somewhat contradictory explanation could be researchers' over reliance on receiving funding through cohesion policy funds.
Levák said that Cohesion funds are sometimes seen as "easy money" as competition is only on a national level. "When you have such a huge amount of money coming in through these funds, interest in applying for prestigious grants like the ERC is lower. We are trying to stimulate the research community here to apply more."
Ladislav Krištoufek, vice rector for research at Charles University, agreed, saying cohesion funds are as much a problem as a solution. 
"Many research teams in Czechia are already financially stable, so motivation to apply for ERC grants is low," he said. 
It would be a shock to the country if money from the Cohesion fund stops flowing, but it would also give the country a chance to re-assess the flow of investment into research and innovation, Krištoufek said.
A big part of Czechia improving its success in getting money out of framework programmes will be increasing the national budget for research and development, which currently stands at 2% of the GDP, below the EU average of 2.3%. 
The goal is for Czechia to get that up to 3%, but Levák said that just reaching the EU average would be a huge achievement. 
In general, the EU countries that spend the most on R&D have the most success in obtaining grants, since they have the best facilities and working conditions and can attract top talent. 
Widening measures 
The EU is well aware of the innovation gap and the difference in research funding that exists between west and east. 
The budget for Widening measures aiming to address this was tripled in Horizon Europe, to €3.3 billion. 
But there has been much debate about whether these measures have been sufficiently beneficial and what the long-term goal is. 
The European Commissioner for research Mariya Gabriel told the conference, "Tripling the Widening budget means tripling opportunities for scientists." But she also admitted the focus should not only be on Widening, but on all the ways that member states can improve their research and innovation systems. 
She pointed to the New European Innovation Agenda, adopted in July this year, as an example of how the EU is trying to solve the problem of the brain drain and bridge the research gap between the east and west. 
As part of the agenda there is a plan to create regional innovation valleys to help countries channel €10 billion to interregional innovation projects, with the goal of connecting innovators in Europe, including in lagging regions.  
Levák said that Widening measures are beneficial but are not the full answer. "Cohesion countries support these, they help. But on the other hand they cannot bridge the difference on their own," he said. 
"To be really successful, you have to perform policy reforms at the national level, increase funding intensity and introduce international standards into your environment," said Levák.
It would be a good target if the ultimate goal of Widening measures was for countries to no longer require them. "Unfortunately, it is going to take a while. Frankly speaking, I cannot imagine the next framework without them, due to the significant research gap," Levák said.
Talent retention and attraction
A key aspect of making Widening measures redundant will be stemming brain drain and attracting leading researchers. 
For Czechia, this is seen as a vital step in improving the country's research and innovation system. Levák called for a "well-balanced" set of national measures and policies, saying there is no single measure that will resolve the problem. 
Becoming an attractive country for researchers is about creating quality research institutions, in terms of the infrastructure and the overall environment.
To some extent Czechia has already started on this road. It has introduced changes to its research assessment process, a new, more wide-ranging methodology to assess research organisations, and since 2014 has been assessing its research infrastructure according to global standards. 
"We believe this is the right shift and we believe it will bear fruit," Levák said. "Indeed, it has already borne fruit, but it will take time. This is one of our strengths."