Industry is cool on EU's technology sovereignty push, warning that it could limit access to international markets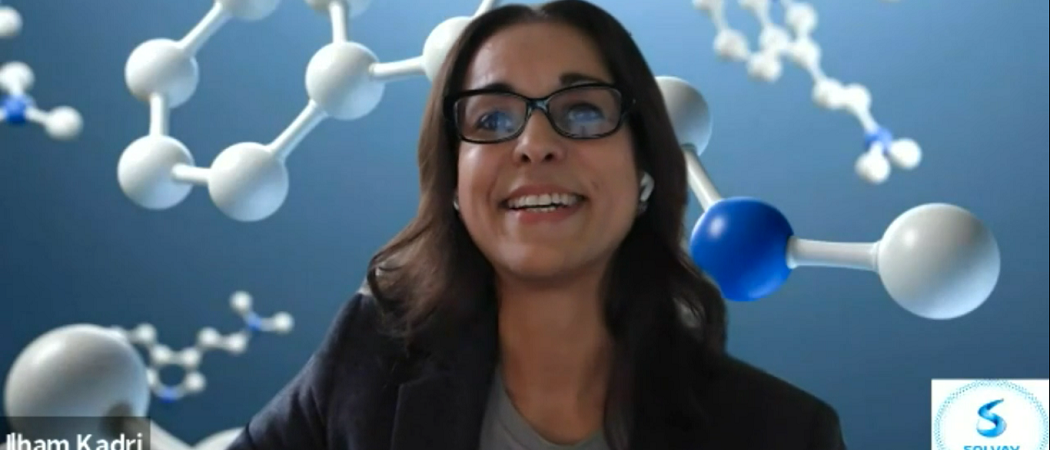 The EU's push for technological sovereignty will see it limit some international research partnerships, but officials argue that it won't be "Europe First".  
While Europe cannot afford to be "naïve" in the global technology race, it will continue to seek collaborations with "like-minded partners", EU research commissioner Mariya Gabriel told a Science|Business conference on Tuesday.
Similarly, Jean-Eric Paquet, EU director general for research and innovation, who works directly under Gabriel, didn't rule out forming research partnerships with any specific country, but did say Brussels would be more selective in the areas it seeks cooperation.
"In the last decade, we have not necessarily been analysing deeply enough where cooperation may not be in our interests," Paquet told the conference. EU officials would "calibrate the research areas in which we will engage", in line with a broader political push to reduce Europe's dependence on US or Chinese-origin technologies.
In practice, that means some funding calls under Horizon Europe, the EU's next research programme, will not allow the participation of certain countries "for reasons linked to security."
This does not necessarily refer to China, Paquet noted, though he conceded that working and sharing research results with the superpower might not always be "in our obvious interest". China is gaining ground in a range of technology fields that experts say could give the country an economic and military edge, including AI, microchips and quantum computing.
Brussels will consider limiting international research in strategic areas including cybersecurity, sixth generation wireless and quantum technologies, the director general said. "We need to have a careful and deep look to see what we'll leave fully open."
Industry concerns
Global companies are voicing concern over EU rhetoric around sovereignty.
Ilham Kadri, CEO of Belgian chemical giant Solvay, warned against a "protectionist" vision, which she says could endanger European competitiveness.
"It's unrealistic to design and produce all components of a product, or use only European technology," Kadri told Science|Business. "The EU needs to respond to foreign protectionism without becoming protectionist itself and serving protectionist interests."
Kadri urged EU officials to instead prioritise policies to boost competitiveness. The COVID-19 crisis has exposed Europe's heavy reliance on foreign supply chains and demonstrated the continent cannot rely solely on its own technology, she said.
"Any re-industrialisation of supply chains related to a protectionist interpretation of technological sovereignty could reinforce the trend towards economic nationalism and deprive European companies of their international business space," Kadri said.
Choosier on research partners
Following the shift in EU thinking around technology independence, Paquet said there is "a legitimate conversation" to be had on whether non-EU countries should be admitted to particular innovation programmes under Horizon Europe.
"There's very good arguments to say innovation is nurtured in Europe with help from other big countries. On the other hand, this area is rather tightly correlated to our future productivity and competitiveness," Paquet said.
Australia, Canada, Japan, Singapore and New Zealand are some of the rich non-EU countries with which the commission has raised the possibility of a deeper research partnership from 2021.
Paquet said the first step is to check back in with these countries to assess their interest in joining the EU's research programme as associate members.
"Then we'll see how our members see it," he said. Some member states have proposed keeping the European Innovation Council (EIC), a new instrument for backing market-ready ideas, open for EU states only.
Paquet suggested there won't be a blanket ban on non-EU countries accessing funding from EIC, or similar programmes. "What would not be smart is to say, 'this is how it is for everyone'. No, we will have flexibility," he said.
Commissioner Gabriel said researchers and entrepreneurs participating in Horizon Europe would still gain "access to the best knowledge and networks" in the world. "There is no sovereignty versus cooperation [debate]. There is sovereignty plus cooperation," she said.
Not Europe First
Germany has made technology sovereignty one of the top priorities during its six-month presidency of the council of the EU, and is pushing forward a series of new initiatives to boost EU competitiveness in artificial intelligence, cloud computing, electronics manufacturing and vaccine production.
Initiatives already underway in Europe include a huge effort to stimulate battery production and a similar project to boost hydrogen technology.
Europe also needs to develop independent and secure communication infrastructure, which means exploiting new opportunities in quantum technology, while ensuring reliable internet connectivity and a supply of "trustworthy" microelectronics, according to Thomas Rachel, parliamentary state secretary in Germany's Federal Ministry of Education and Research.
"We need fall back capabilities. It's not a simple 'Europe first' [approach]," he said. "We do not want to be dependent on other continents in the world. But Europe has to also be the most open economy in the world. German companies will be the first to suffer if we were banned from other countries," Rachel said.
Some efforts don't work
German MEP Christian Ehler cautioned that unilateral or bilateral stabs at tech sovereignty are doomed to failure, citing France and Germany's joint GAIA-X project, which aims to build a 'federated' computing network with specific European security standards.
The underlying concern is the lack of control and fear of being locked out of US-based cloud computing systems, as the US takes its own turn toward nationalism under president Donald Trump.
GAIA-X looks good on paper but it "doesn't work", said Ehler. Technology sovereignty may be achievable at the level of the EU, but not for individual member states. "We should understand that there is no longer national sovereignty," Ehler said.
Ehler also warned against overburdening researchers with more political imperatives. Horizon Europe is in danger of becoming a "multi-purpose weapon", he said.