'Make multilateralism great again': Europe moves to reset ties with US after bitter Trump era. But it's not about taking sides against China, says EU foreign minister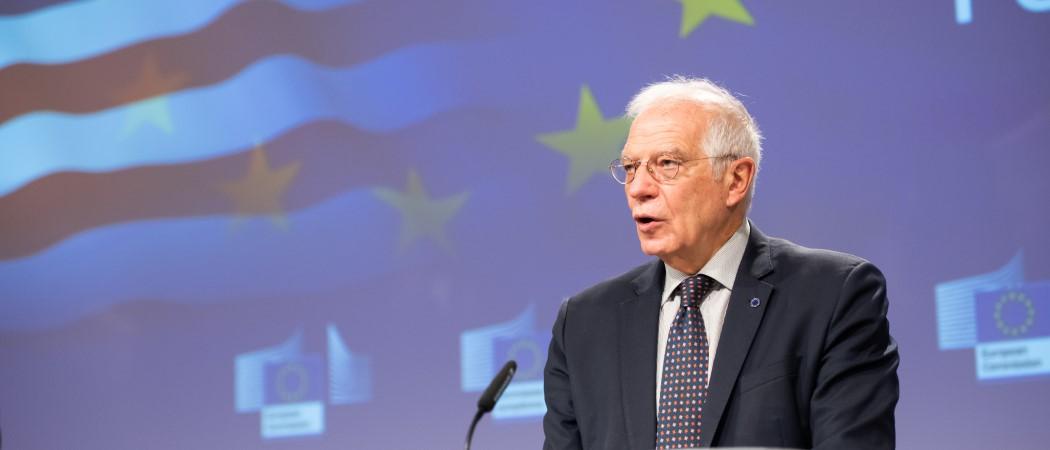 The EU presented a new transatlantic agenda on Wednesday, laying out a wish-list for better ties with the US on technology, trade, climate change and public health preparedness.
EU foreign affairs minister Josep Borrell said the push for closer cooperation with the incoming US president Joe Biden is an attempt to get off a "bumpy road".
"We want to make multilateralism great again," Borrell said, presenting the plan.
The European Commission is proposing a new 'Transatlantic Trade and Technology Council' to set joint standards on new technologies. Areas of work would include 5G mobile networks, artificial intelligence and data flows.
Borrell dismissed the suggestion that the new proposal is about siding with the US to outflank China and prevent China from dominating important economic and technological sectors. "That would be a crazy objective. We need China," he said.
Washington and Brussels "must work closely together on solving bilateral trade irritants", the commission said in a 12-page paper, noting that EU-US commerce accounts for a third of world trade.
Tension between the two sides grew steadily under the administration of president Donald Trump, who pulled the US out of the Paris international climate accord and an Iran nuclear deal painstakingly put together by the EU and Obama administration.
Trump railed against Brussels constantly, saying that America was being "ripped off" by the EU, and imposed tariffs on European exports.
The EU is still subject to US tariffs on steel and aluminium, and both sides have imposed retaliatory duties, such as on EU planes in a dispute over aircraft subsidies. Washington has threatened further tariffs over plans in EU member states to tax digital services companies.
The commission said the EU and the US should open a "transatlantic dialogue" on the power of tech giants, find fair ways to tax them and address "market distortions in the digital economy."
The EU will announce new policies next week to enable stronger powers to scrutinise big tech companies, in what could be an early test of relations with Biden.
The commission paper also said the bloc and the US should jointly develop "a pandemic playbook" for preparedness and response to the next big virus threat. COVID-19 has already killed 1.5 million people around the world.
Tackling the pandemic has been another big source of tension with Trump, with the president taking unilateral decisions, like shutting down travel with EU nations without informing European politicians first. The president was also accused of trying to lure a top German vaccine maker, CureVac, to the US in the spring. Suspicion of Trump's motives set off a string of hurried reactions from German and EU policymakers, who quickly scrambled together millions of euros to ensure the company continued development of its COVID-19 vaccine in Europe. 
The EU is offering to do more with the US on climate change and says it will help Biden reform the World Health Organisation (WHO). Trump took the country out of WHO after he complained that it was too cosy with China.
The EU also proposed to do more with the US "to support democratic values around the world, as well as global and regional stability, prosperity, and conflict resolution".
The EU and US are "bound by values and historical links," Borrell said, "There's no more important strategic partner for us."
The EU hopes to hold a summit in 2021 with Biden, who takes office on January 20. Borrell said talks with the Biden team are informal for now. "You have to be considerate of [Trump]," he said.