This study offers an overview of the leading life sciences innovation hubs across Europe – some of which are also world leaders. It can form the basis for setting out a strategy for systematic engagement with Europe's leading scientists, to enrich discovery research and generate innovation.
---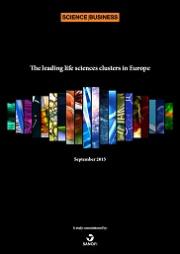 This study,commissioned by Sanofi, covers 17 geographical areas that fit a common preliminary criterion: that they form a coherent structure where universities, research labs, science parks, incubators, hospitals, start-ups, large companies and government agencies cooperate, with the joint aim of generating innovation. They also respond to a national, regional or local strategy to join forces with the objective of strengthening the area's competitiveness and economic growth.
The full list of references is available here.
A short PowerPoint presentation, from the launch event of the report, is available here.
Participants at the launch event of the report are entitled to a free digital copy of the report. For more details please send an e-mail to [email protected]
/system/files/reports/The%20leading%20life%20sciences%20clusters%20in%20Europe.pdf