The country's record on academic freedom is far from stellar, but the hope is these partnerships will help bolster commitment to researcher autonomy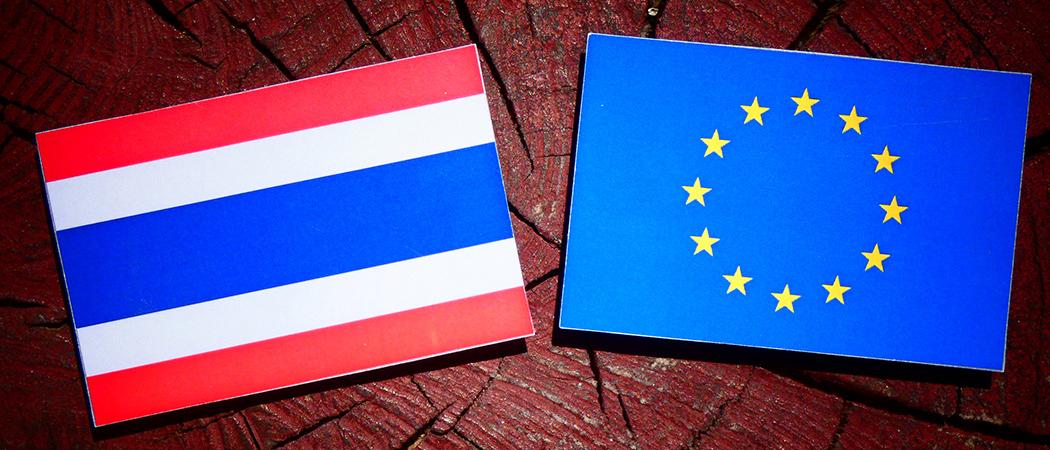 Thailand and the EU last week signed off a new scheme allowing researchers from Thailand to join European Research Council-funded projects.
ERC already has a number of such arrangements with countries including Australia, Brazil, China, India and the US, but this is the first time it has cooperated with Thailand's National Higher Education, Science, Research and Innovation Policy Council.
Researchers in Europe welcomed the agreement, pointing to its potential impact on academic freedom globally, given Thailand's poor track record in this area.
"Such an agreement can make an important contribution in supporting academic freedom, because it will be key to the researchers supported by the ERC under this partnership," said Jan Palmowski, secretary general of the Guild of European Research-Intensive Universities. "The ERC must stand up for academic freedom amongst its own researchers, and this includes researchers who are supported by it from beyond Europe. So I welcome this agreement because it encourages excellent science at a global level."
Lidia Borrell-Damián, secretary general of Science Europe, noted that the ERC's ethos is that excellence exists everywhere and its mission is to highlight it, including in countries where researchers may struggle to express their views. "This speaks to the ERC's policy that excellence is ubiquitous and knowledge does not know countries or races. I think the ERC wants to prove that countries like Thailand that have not been traditional partners can be [partners]," said Borrell-Damián.
The science cooperation is part of a wider push for closer relations with Thailand. In the beginning of September, the EU sealed a partnership and cooperation agreement with the country, which some hope may provide the impetus to relaunch talks over a free trade agreement. The agreement enhances cooperation on a number of policy areas, from environment and energy to science and technology.
The enhanced cooperation was agreed as political turmoil in Thailand rumbled on. Just a few weeks ago, the country's constitutional court instructed incumbent prime minister Prayuth Chan-ocha to temporarily step down from his duties while it deliberates whether he has exceeded the limit of the permitted eight-year term in office.
Academic freedom
Thailand's academic freedom record has been poor in recent years, with more and more young Thais, including students, being prosecuted for expressing support for democratic reforms. The country's lèse-majesté law, which criminalises insults to the monarchy, a Scholars at Risk report noted in 2021, is an especially serious threat to academic freedom.
MEP Christian Ehler, the European Parliament's leading voice on academic freedom, believes the Commission should be clear on how it plans to safeguard academic freedom in the new partnership. He noted that last year Thailand barely scored better than Belarus on the Academic Freedom Index.
"While in principle welcoming this partnership, I would urge the Commission and ERC to publicly explain how they are planning to safeguard academic freedom in this new partnership. Particularly, how they will ensure that the grants on the Thai side are allocated fairly and how they are planning to promote academic freedom in Thailand beyond this partnership," said Ehler.
"In principle I believe that these kinds of partnerships are good - science is a global endeavour and needs global cooperation. However, Thailand's record on academic freedom does also draw attention to the fact that we should not be naive about science policy collaboration."
Borrell-Damián said Thailand is looking to improve its research credibility globally, recalling her impressions from the Global Research Council meeting in Panama earlier this year. "They are really committed," Borrell-Damián told Science|Business. "What I know is that the government wants to really put Thailand's research on the map."
The link with ERC is a great opportunity for Thailand-based researchers to demonstrate their commitment to academic freedom and global scientific cooperation. "I think that it is a big opportunity because people know what the ERC stands for, the values that it stands for and that there are no compromises on research excellence and research ethics and integrity," Borrell-Damián said.
Monika Steinel, deputy secretary general of the European University Association (EUA), said global scientific cooperation must continue and highlighted the importance of tools for dealing with threats to academic freedom that may arise. Many universities have rules for dealing with partners from around the world. "This is extremely important, as universities must remain open to international exchange; blanket bans are not desirable and should be avoided at all costs," said Steinel.
The ERC did not immediately respond to the request for comment.