One year after €150M anchor investment by the European Investment Fund, Venture Centre of Excellence now has 'total investment capabilities' of €1.7B for innovative start-ups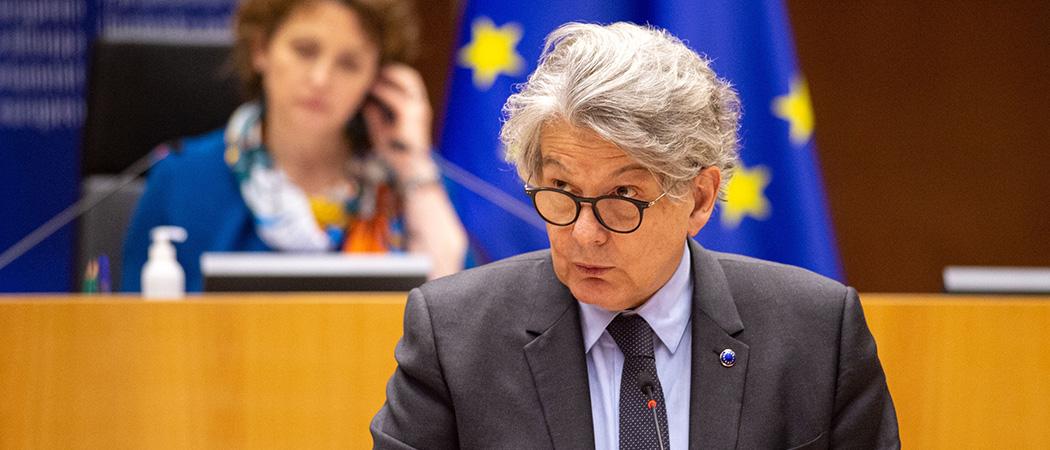 A €150 million anchor investment by the European Investment Fund (EIF) has attracted commitments from venture capital and corporate funds worth €1.7 billion for life sciences start-ups, the EU commissioner for the internal market Thierry Breton announced on Monday.
Breton said the Venture Centre of Excellence (VCE) will serve as "a flywheel for investments" in Europe's most innovative start-ups. "Now is the time to mobilise private funds for health innovation in Europe," he told the Healthtech Innovation Days conference.
The money will start flowing into European life sciences start-ups through direct and co-investments made by the private investors.
The VCE is part of a broader push by the Commission to use small public investments from EIF to pull in private capital for innovative start-ups.
Earlier this month, EU research and innovation commissioner Maryia Gabriel announced the signing of a memorandum of understanding between the EIF and the European Institute of Innovation and Technology (EIT) to collaborate more closely, and to raise investment in SMEs with the potential to help Europe achieve its climate and digital targets.
Firepower
EIF expects VCE to attract the backing of up to 20 venture capital funds and up to 20 corporate funds. Since its launch a year ago, the venture centre has become fully operational and is headquartered in Paris.
The start-ups are being vetted by EIT Health before they receive funding through VCE. "EIT Health's cross-ecosystem position allows us to understand market needs and failures on a profound level, on behalf of corporates, investors, and entrepreneurs," said Jan-Philipp Beck, the CEO of EIT Health.
The EU wants to help investors in the EU life sciences sector to make sure investments are backing innovations that can be scaled up across Europe, with European money. Lack of sufficient private funding to scale up has long been seen as one of the main hurdles in the successful translation and commercialisation of the outputs of publicly funded research. More often than not, innovators have to take their ideas to places with better access to VC funding, notably to the US.
There is a need to increase the firepower of investors in European life science SMEs, promoting close collaboration between them, and ultimately ensuring that the best European innovations can scale up in Europe with backing from European lead investors, said Alain Godard, CEO of EIF. "The VCE changes the playing field," he said.
"We'll continue to assist start-ups not only by helping them meet their funding needs, but also by facilitating access to the services, expertise, and stakeholders that they need to continue to develop into strong European success stories," said Beck.
The venture centre has signed up the Google parent company Alphabet as a corporate investor and also Institut Mérieux. A further four large corporate investors are about to finalise their commitment to the programme, while six others have shown interest in joining.