Revised guidelines allow a longer transition to the Plan S requirement that all research is freely available as soon as it is published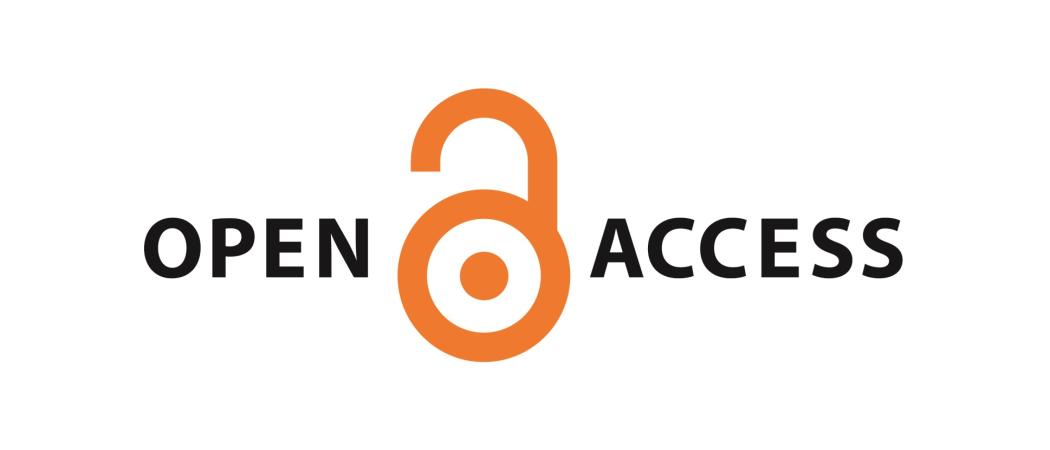 Plan S, the scheme a group of European science funding agencies hopes will pull down journal paywalls, is to be delayed by a year.
The initiative will now demand immediate open access to scientific literature in 2021. That will provide, "more time for researchers, institutions, publishers, and repositories to adjust to the required changes and for funders' policies to develop and take effect," Plan S funders say in revised guidelines.
The change follows a consultation Plan S backers – who call themselves Coalition S - held earlier this year on how the open access initiative should work.
The new guidelines reaffirm that in future publishing charges will be paid by funders or universities, rather than authors. But an earlier proposal to standardise and cap these charges has been dropped.
"There were certain fundamental principles we would not deviate from; maybe not everyone will be happy about that," said Marc Schiltz, president of Science Europe, the body representing national research funding agencies.
From 1 January 2021, Coalition S funding agencies including UK Research and Innovation, Science Foundation Ireland and the Research Council of Norway, will require any scientist receiving one of their grants to make the resulting papers free to read immediately on publication, with a liberal publishing licence allowing others to download, translate or otherwise reuse the work.
So far, 13 of Europe's national funding agencies have joined Coalition S. Two of the biggest research foundations in the world, the Wellcome Trust and the Bill & Melinda Gates Foundation, are also on board.
Plan S supporters are pleased that the new implementation guidelines preserved most of the ambition shown in the original pitch last September.
Funding agencies, "Have responded impressively to the huge volume of diverse views and often competing interests raised during the consultation phase," said Rebecca Lawrence, managing director of the open access publisher F1000. "Their core approach remains bold, continuing the push towards greater open access which can only be a good thing for science and society. I hope more research funders around the world continue to join this important movement." 
However, the League of European Research Universities (LERU) said the revisions contain some surprises. Requirements covering technical issues, such as "persistent identifiers" for authors, are recommended, not obligatory, which LERU says is, "a lost opportunity".
More generally, LERU, which broadly backs the scheme, says it, "Is still far from clear how prepared for this transition publishers and authors are." Whilst authors in LERU member institutions are generally supportive of open access "as a destination", the mechanisms used by Plan S to deliver that goal "still represent a very significant change".
Switch in emphasis
Plan S is a response to the intolerably expensive method of publishing science, said Schiltz. "We see all these subscription cancellations around the world because we've reached the limit of what can be spent on subscriptions. If we, the funders, cover costs, I think it is up to us to determine what costs are. Costs have to be commensurate with value for money and services provided," he said.
Critics of the scheme say it will restrict their choice of where to publish. Lynn Kamerlin, a structural biologist and principal investigator at Uppsala University in Sweden coordinated a letter last year signed by over 1,000 scientists, including two Nobel laureates, which criticised Plan S as "too risky for science", "unfair", and "a serious violation of academic freedom".
Under Plan S, grantees will be permitted to publish in hybrid journals, which charge subscriptions but also offer an open access option. The journal will need to have committed to move to a fully open access model, however, with funding for publishing in these so-called "transformative agreement" journals ceasing in 2024.
Although this has provoked protest from publishers, which argue hybrid journals underpin a longer-term transition to full open access, Robert-Jan Smits, president of Eindhoven University and the original creator of Plan S, says, "I am happy that the guidelines still insist on [this] sunset clause. Not all commercial publishers will be happy with this because they were hoping that hybrid journals could become a new business model and cash cow."
Steven Inchcoombe, chief publishing officer at Springer Nature, said this rule would have an immediate impact on publishing arrangements. "Even before Plan S principles start to be effective in 2021 it could soon have a negative effect on the number of institutions willing to enter into three or four year transformative deals," he said.
Smits, who published the original Plan S blueprint last year during his tenure as the European Commission's open access envoy, said that the scheme would continue to meet resistance from parts of the science community, so long as "the career of a scientist is determined by where he or she publishes, and not what is published." Publishing in high impact journals such as Nature, Science and The Lancet remains the main measure of the quality of individual researchers or their work.
Smits argues that other benchmarks are required to judge the success of science careers, including patent filings, outreach activities, knowledge transfer to industry and contributions to societal problems.
Reshaping the future
Coalition S acknowledges it represents a "relatively modest portion of the global research output".
The revised proposals could help recruitment to the scheme, it says. "Some of the changes in the current guidance, and the reframing of the principles, have been proposed to address issues raised by funders that have not yet signed up to join the coalition."
LERU says that for Plan S to work, "Its principles need to be embraced by research funders across the globe, particularly North America, China and India."
Last December, Chinese officials pledged strong support for the plan and India's chief science adviser followed by saying his country, the third biggest producer of science papers in the world, would sign up.
Support from the US is less obvious, and is mainly coming from universities, rather than government agencies, said David Sweeney, executive chair of Research England, a British research funding body, and co-chair of the task force that will decide how the funders implement Plan S.
"Without the overt support of such funders, research performing organisations and others will find it difficult to navigate their way through conflicting funder requirements," LERU says.
The funders say they will commission an analysis to find out which disciplines need more open access outlets.
The bigger Coalition S gets, the thinking goes, the more chance there is of forcing the hand of subscription-based publishers until they go fully open access.
"We are here to reshape the future, not to continue business as usual," said John-Arne Røttingen, head of the Research Council of Norway, co-chair of the Plan S task force.