A new report by the European Universities Association report provides strong evidence that the impact of budget cuts made after 2008 is still felt in many countries, but governments have better insights and new tools to avoid another funding slump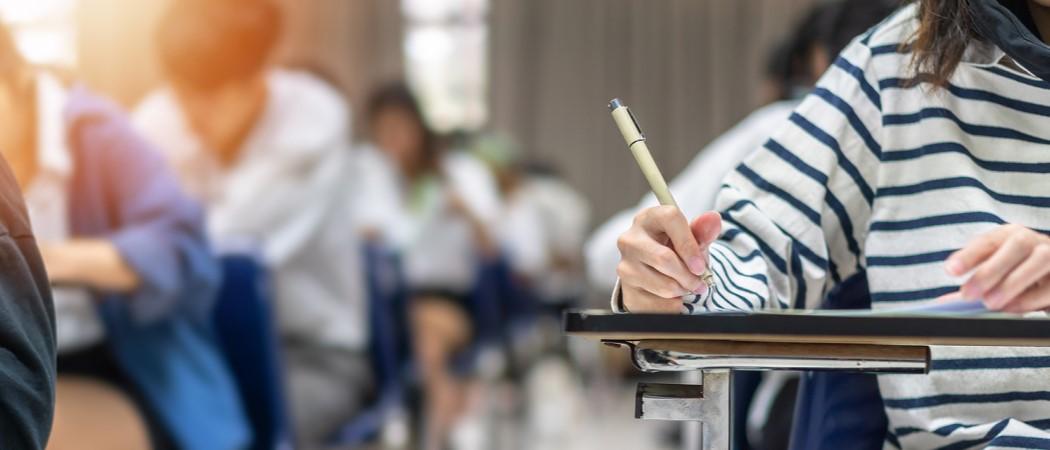 The prospect of a new economic crisis is endangering a steady but slow recovery from the higher education and research funding slump set in motion by the 2008 financial crisis slump, a new report by the European University Association (EUA) has revealed.
Universities warn that a pandemic-generated economic crisis, which is likely to hit the sector in the medium to long term, could tighten national R&D budgets in Europe and further delay a recovery based on investments in digital and green technologies.
In the latest edition of its Public Funding Observatory, the EUA notes that some higher education systems in Europe have yet to fully recover from the funding slump following the 2008 financial crisis. The impact of budget cuts made after 2008 is still felt in many countries, but governments have better knowledge and tools to avoid a new funding slump.
"The massive budget cuts in higher education between 2009 and 2012 have had serious, long-lasting effects in Europe. Some countries are still struggling to catch up," said Amanda Crowfoot, EUA Secretary General. "Now that we face the COVID-19 crisis, we have to make sure the same mistakes are not repeated."
Better prepared?
The EUA report provides strong evidence that the impact of budget cuts made after 2008 is still felt in many countries. Despite significant budget increases over the past few years, Ireland has yet to close the funding gap from 2008. For Hungary, it took six years to compensate five consecutive years of budget cuts. Croatia and Slovenia closed the gap in 2018, while Croatia, Portugal and Slovenia turned things around between 2013 and 2015.
At the same time, the EUA report identifies eight countries that have recently cut funding for universities despite overall GDP growth, a warning sign for countries that fail to invest in the knowledge economy.
In addition, patterns in funding and student numbers are at odds in most countries. Between 2016 and 2019, 11 countries increased investment in universities and research at a higher rate than their average economic growth, but only in four countries did funding growth exceed increases in student numbers.  According to the report, countries that fail to invest while the student body grows face enormous challenges. At the same time, significant falls in student numbers hinders future socioeconomic progress in some countries.
However, according to EUA director Thomas Estermann, countries are better positioned to handle a new funding crisis. "I would say we are in a better position," Estermann said.
The pandemic is a bit different from the 2008 financial crisis, when countries had no reference in recent past of what might be the effects of reducing higher education and research budgets. "We have ample evidence where we can see that this is not something we have to choose lightly," said Estermann.
The recovery conundrum
To avoid the mistakes of the past, universities are calling for more cohesive policies and better synergies between different EU and national funding mechanisms. Universities should also engage with national policymakers to make sure they get a fair share out of the EU's pandemic recovery fund.
"We now need concerted efforts at European and national levels to increase investment and better align different funding mechanisms for education and research - also in the light of the COVID-19 pandemic," said Estermann.
The European Commission is setting up a €800 billion pandemic recovery fund that prioritises investments in green and digital technologies in member states. Universities could tap into that, but it is up to national governments how the funding is prioritised. 
Member states are now about to finalise their national recovery plans. While some started off by introducing very ambitious targets for research and higher education, universities say the final proposals are disappointing in some countries. In Romania, the government first suggested €2 billion from the country's EU-funded recovery plan should go to investments in higher education and research. After political negotiations, the budget dropped to only €500 million.
However, what countries do with the money is more important than the headline figure. That is to say it's better if countries ask sums of money they can handle efficiently instead of aiming for a large sum of money that looks good on paper but cannot deliver on its promise.  "If you use [the recovery fund] cleverly, you can make more out of it," Estermann told Science|Business.
To be able to manage large sums, countries in central and eastern Europe need to reform their national R&D systems and the criteria for allocating funds. Governments in 11 countries are reviewing their funding system and mulling a switch to performance-based allocations. "Performance-based funding has been on the agenda more than a decade in many systems," said Estermann.
The recovery fund is all about investments in green and digital technologies and universities could tap into that potential and seek financing for campus modernisation projects. If universities already have a clear plan for reducing the carbon footprint of their buildings and to digitise parts of their work, they should try to convince their governments to include those projects in national recovery strategies.
If such plans do not exist yet, the recovery fund might not be the way to go, as the money needs to be spent by 2024. "Some investments can be done in two-three years," but making a campus greener requires more time, careful planning and integration with national funding streams, Estermann said.