The 'era of naivety is over'. Now Europe needs to pool resources with members states to boost Europe's industry and maintain its independent access to space, EU Space meeting is told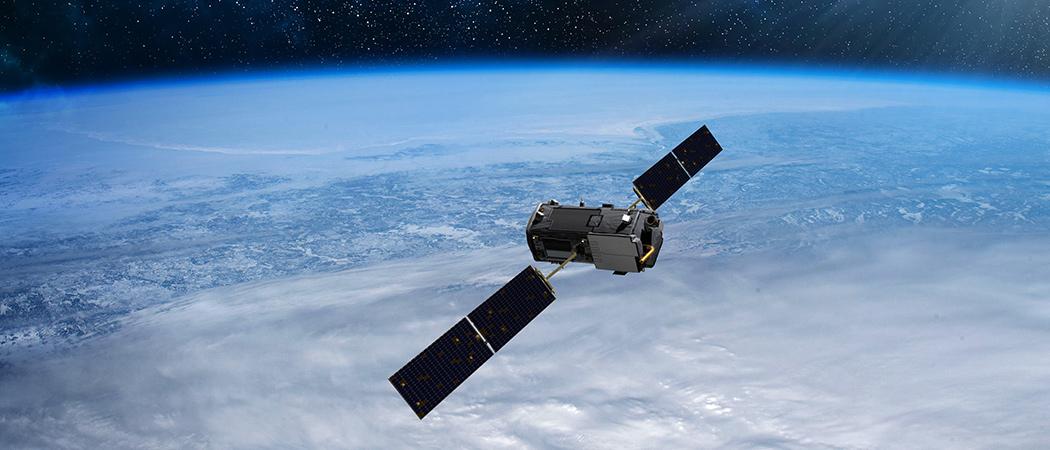 The European Commission has set a course to boost the EU's space sector by improving support programmes, increasing cooperation with member states' national space sectors, and expanding industrial ecosystems.
"It is important that we can rely on autonomous access to space in order to have credible and sustainable solutions and to be able to launch our satellites and not to be dependent on third countries," Evi Papantoniou,  deputy director for space at the European Commission defence and space directorate told the EU Space meeting in Prague this week.
The spur comes from multiple crises, ranging from the shifting geopolitical landscape to shortage of essential materials, to energy. These have put the focus on space as a crucial part of the EU's strategic autonomy and as an essential to its resilience and competitiveness. 
This is a sea change from the past five decades or so, when space has been linked to member states' exclusive interests.
But that is not to say the EU programmes have not made a contribution. It was concern about being dependent on US systems that sparked the Galileo, Copernicus and Egnos satellite navigation and earth observation programmes.
Over the past few years, however, US and Chinese ambitions in space have grown, from both an industry and  military perspective and the aerospace ecosystem has seen a significant transformation, with more commercial players triggering the competition in the sector.
Added to these factors, events such as COVID-19, global warming, and the war in Ukraine, are pushing the EU to a broad rethink of its security and technological sovereignty across the piece. The bloc wants  to reduce dependencies on the one hand, and have greater control of its international relations on the other
Space is seen as a largeish slice of that geopolitical cake.
Some key words that, "indicate the way for our work in the coming years are: resilience and reducing dependencies," in space, Papantoniou said. The current political context has made aerospace a prominent strategic sector, she noted.
But Papantoniou stressed the push for autonomy doesn't mean that the EU is closed to international cooperation. Rather, it highlights  that "the era of naivety is over," she said.
In support of greater autonomy, Commission adopted a larger and unified space strategy last year, with funding of €14.8 billion for seven years, and which brings together previous EU space activities under one roof.
So, for example, agencies, including the new EU agency for the space programme (EUSPA), and DG Defis, the new DG for Defence and Space, are working together with the European Space Agency, member states and others.
The idea is to pull together different strands of activity into a broader, more comprehensive approach. "Cooperation is about bringing each of us a piece of something and putting it on the table," said Rodrigo da Costa, executive director of EUSPA.
"We are getting our act together with a clear roadmap, so that then we can be a strong partner in our discussions with our global competitors," said Pascal Claudel, chief operating Officer of EUSPA.  
Papantoniou said EU programmes are an essential part of this broader picture. Existing programmes like Galileo, Copernicus and EGNOS, will be continued and be strengthened and new services will be created.
One example is the Security Accreditation Board, which has been set within EUSPA to act as the security accreditation authority for all of the EU Space programme's components.
Building autonomy in space depends on other crucial elements, with speakers insisting on the need to reduce dependency on imports of raw materials that are essential for  building satellites and developing space applications. The EU is currently tackling the issue with the Critical Raw Material Act.
Also playing an important role in EU space initiatives are space-related SMEs and start-ups. These provide critical skills and resources to enable the EU to increase its ambitions and programmes, and implement new initiatives.
"We need resilient value chains for our aerospace ecosystems here in Europe. We want to have a strong industrial base on which we can rely," said Papantoniou.
Da Costa agreed, saying the industry is, "Essential to bringing credibility to the politics and the policies of space in Europe.
Adapting to global challenges, requires  transformation on all fronts. The  objective, said da Costa,  is "to change the way that people look at space."
What space SMEs need
As with companies working in deep tech, the biggest problem facing space SMEs is that public sector support will only get them so far. They need private venture capital to become commercially viable. 
"Start-ups have a lot of creative ideas and creative engineers in the 27 member states, but they face a lack of funding. [. . .] We are quite risk averse in our attitude or when we do space businesses, so this is also part of the change of the mindset," Papantoniou acknowledged.
The risk is that start-ups will move to other countries to raise private capital.
"We would like companies to be able to grow and stay in the EU and give them visibility with some long-term contracts, so they are able to innovate and come up with these disruptive innovative ideas," Papantoniou said. "[Currently companies] feel that to be able to grow, they have to go transatlantic. This is something that is a big loss for us."
The EU is putting in place several instruments to foster entrepreneurship and encourage innovation, of which Cassini is the most important. Cassini is an EU Commission initiative backed by €1 billion in seed and growth funding to boost space investment and support start-ups and SMEs to develop applications and services that leverage the EU Space Programme.
It is hoped this will lower risk and unlock venture capital funds to invest in space technologies.
Cassini is beginning to have an impact according to Guillaume de La Brosse, head of unit for space innovation at DG Defis, "This part starts paying off. [. . .] We have more and more faces coming to our events and willing to invest in space ventures," he said.
Cassini is also intended to help companies with commercialisation, organising several events, such as matchmaking with investors, innovation competitions, hackathons and mentoring activities to bring industry and investors together. 
In addition, Cassini will soon launch a business accelerator, which is expected to kick off in the fourth quarter of 2022, according to de La Brosse.
Its objectives will be to help develop plans for market launch and sales of new products, accelerate revenue growth, raise expansion capital and expand business networks.
Alongside Cassini, other opportunities for SMEs operating in space, include the European Innovation Council's Accelerator and European Space Agency schemes to attract private capital and late-stage investors.