New rules for approving microorganism-based plant protection products coming into effect in November don't go far enough to lift the regulatory drag on innovation. This will hold back efforts to phase out chemical pesticides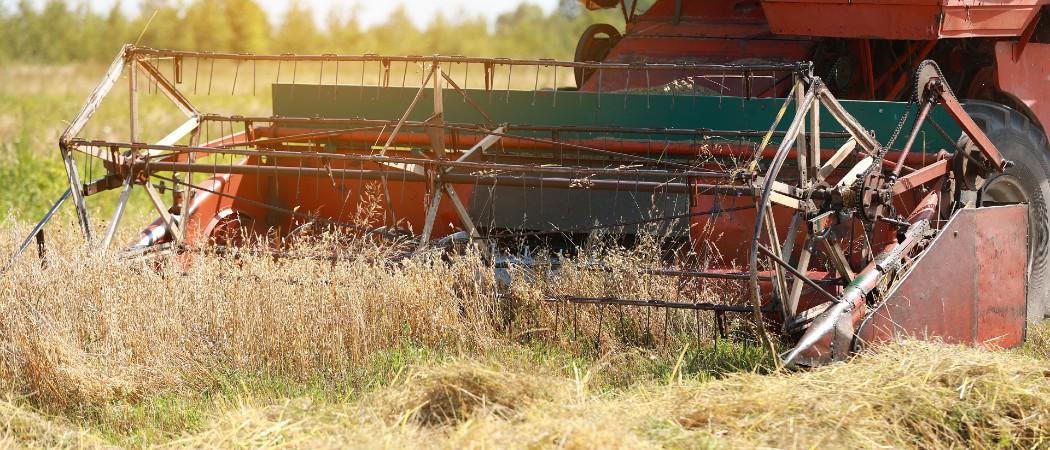 New rules on the data required to register microorganism-based plant protection products coming into effect this month should benefit both start-ups and established companies, by speeding up registration and time to market. But the change falls short of the fast-track procedure the industry was hoping for.
The problem biocontrol companies face is that any plant protection products destined for the European market must go through an approvals process that was designed with chemical pesticides in mind.
This can be an awkward fit for products with active ingredients such as bacteria, fungi, viruses and protozoa. The new data requirements are intended to tackle this anomaly, tailoring registration procedures for these microorganisms to their biology and ecology.
"The data requirements are a step in the right direction, a bit of biology logic that gets into a legislative system mainly inspired by chemicals, but it is not enough," Herman Van Mellaert, president of the International Biocontrol Manufacturers Association (IBMA), told the European Parliament in mid-October. "We need further initiatives in terms of Commission guidelines and measures to make [the current regulation covering plant protection products] and these new data requirements work, so that we can get through the system on a fast track."
A similar sentiment can be heard from start-ups in the field. "In the US, you can register a biocontrol product within 2-3 years, while the same process in Europe takes seven or more years. So, making that quicker, more efficient and simpler will help a lot," Anna Ogar, co-founder and chief executive of Microbe Plus, told Science Business. "For now, the changes that are proposed for a faster regulatory approval seem like a good idea, but we need to know what the final shape of the law will be."
The irony is that Europe's lawmakers and the biocontrol industry should be on the same page. The Commission's desire to reduce the use of chemical pesticides is written into the European Green Deal, the Farm to Fork Strategy, and its draft regulation on the sustainable use of pesticides, which proposes a 50% reduction target for pesticide use by 2030. Alternatives need to be available on the European market sooner rather than later.
The lengthy process is a particular problem for privately funded start-ups. "Investors do not want to hear that regulatory approval will take several years, even those who may be used to the pharmaceutical sector," Ogar said. "Shortening that period from 5-7 years to three years will make a space for patient investors. They can be confident that the product will either be positively assessed, or they can terminate it, but either way they will have an answer much earlier in the process."
Microbe Plus, based in Lublin, Poland, was founded in 2020 and currently has a staff of seven. It is developing a blend of different strains of bacteria that protect against plant pathogens and also act as a stimulant. "By making a blend we try to cover multiple crops, at various stages, and the broadest pathogen spectrum possible," Ogar said. "So far, we've validated our product on more than 50 different pathogens in 20 different crops."
These strains have been isolated and genetically characterised in-house. "We started with around 2,000 strains and have narrowed it down to 10 that we are working with, and which appear to be the most effective, efficient and, importantly for regulatory approval, have a good safety profile," Ogar said. "Nowadays, efficiency is less important than safety protocols for newly registered products."
Over the past few years, Microbe Plus has put its blend through laboratory tests, greenhouse tests, and field trials. "We've proved that we can improve yield by 5% to 15%, which is a good result for open field trials."
So far, this work has been self-funded and supported with grants, the next step is to secure a first funding round. But the cost and complexity of the product registration process that lies ahead means that, like many start-ups in the sector, Microbe Plus cannot afford to work alone.
"For a young company that doesn't have a track record, it is impossible to secure money for this process, so partnerships, joint ventures or licensing are the only way," Ogar said. The company is in the process of partnering with a big crop protection producer, which is validating the technology in Europe and the US.
If this feels a little like giving up early on the entrepreneurial dream, there are compensations. One is that it presents an opportunity for the product to have a global impact, far beyond what a start-up could hope to achieve on its own. Another is that industry partnerships are not as one-sided as they once were.
"Nowadays the big corporations are much more open to discussing the possibilities for long-term collaboration with start-ups," Ogar said. "They realise that buying the intellectual property is one thing, but further development proceeds much faster and more efficiently when the people who had the idea are still on board."
Regulation holds back innovation
Even established biocontrol companies are hampered by Europe's registration process, and this is being exacerbated by a parallel demand that they re-register existing products to fit with new EU transparency rules.
According to José Carvalho, regional representative for Europe and the Middle East at the multinational Certis Biologicals, this has resulted in a shift in investment towards keeping current biocontrol technologies on the market, and registering new products that are similar to existing technologies.
"This reduces uncertainty for our boards and our investors, who need to advance millions of euros to bring these products to the market," he told the European Parliament. "But there will be no innovation if our resources are spent looking at existing technologies."
The industry sees the need to act quickly, and for the moment has stopped arguing for an entirely new regulation, inspired by biological principles, to oversee its products. "We don't have the time to wait for a new regulation," Van Mellaert said. "We have to work with what we have, but there is a lot of potential to work with [the current regulation] in such a way that we create that fast track and enable nature-based solutions to have access to the market."
One development the IBMA would like to see is provisional authorisation, allowing industry and farmers to get experience using biocontrol products under real world conditions. According to Carvalho, this would be possible under the existing regulation.
The industry also wants to see the tailored data requirements for natural products used as active ingredients, such as substances used to modify the behaviour of insect pests.
Alongside regulatory reform, farmers need help making the transition from synthetic to bio-based products. "It requires from them a better understanding of how biological products work. For example, you have to apply them at a different rate, at different times, and it involves a learning process," Ogar said.
There is still a level of resistance. "Farmers are afraid that when the biologicals come, they will be less effective, much more expensive, and they will have to apply them multiple times. So, their immediate reaction is to stick to chemicals as long as they can." This is a challenge that the industry, regulators and governments will have to address together, she adds.
Elsewhere in the Ecosystem…
Constellr, a space data company spun out of the Fraunhofer Institute for High-Speed Dynamics in Freiburg, has raised $10 million in seed funding to further develop its globally scalable water stress monitoring system. The goal is to detect the early signs of drought in agricultural systems. The investment will allow the company to develop its first two satellites, conclude its existing pilot programmes and develop its processing platform. The funding round was led by Lakestar and VSquared.
The first project to be supported by the EU's Interregional Innovation investment instrument has been announced, almost a year after the first call for proposals. Called DIGIT-PRE, the project aims to create a network connecting regions of differing development levels that will support the commercialisation of consumer-facing digital healthcare products. Its activities will include investment preparation and support for small companies with products and services at the demonstration stage. The project is led by Innovation Skåne in Sweden, and includes partners from France, the Netherlands, Finland, Portugal, Romania and Hungary.
French battery producer Verkor has secured additional investment of €250 million for the completion of an R&D centre in Grenoble. The company was set up in 2020 to grow battery cell production in Europe, and has the support of EIT InnoEnergy, Schneider Electric and the IDEC Group, among others. The latest investment includes €49 million from the European Investment Bank. The centre will comprise an R&D lab for designing high-performance batteries, an intelligent pilot line, and a staff training facility.